The annual Spa Six Hours regularly attracts a huge entry and this year's September 30th event was no exception with 79 cars filling the grid. After many dramas last year due to accidents after dark, the start time was brought forward to 4:00 p.m. so that around two-thirds of the race distance would run in daylight. This, combined with the fact that some of the more leery (to be polite!) entries kept away, ensured a safer event.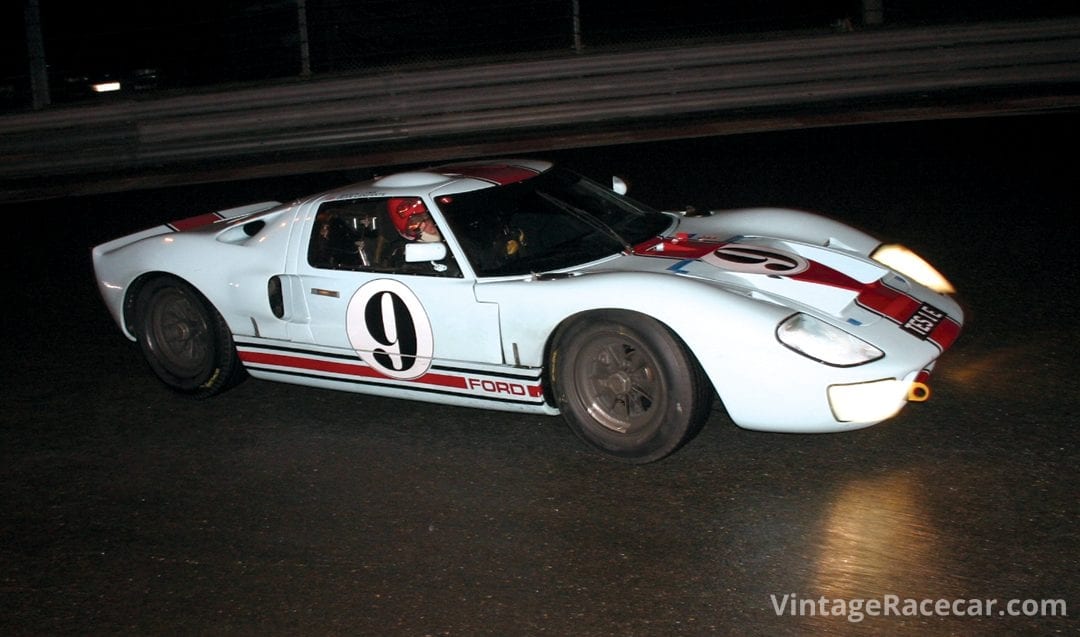 Pole position went to the Shaun Lynn/Paul Lanzante Ford GT40 but close behind was the Ford Fairlane of Germans Fred Feuerstein and Barney Gerollheimer. Quite a beast this, it was built by German company Capricorn Engineering to replicate a car built by Holman & Moody in 1964. It was to prove none too popular with its rivals! Row two was filled by the Klaus Frers/Armin Zumtobel Porsche 904/6 and the rapid TVR Griffith of Jon Shipman, Mark Hales & Andy Wolfe. Lurking behind them was last year's winning car, the Project replica-bodied Aston Martin DB4 GT crewed by David Clark, Simon Hadfield and owner Wolfgang Friedrichs.
The rolling start saw the GT40 and Fairlane take off together at the start but Clark in the Aston was caught up in an opening-lap barging match that dropped him well down the order. Lynn and Feuerstein traded the lead time and again, only allowing the Minshaw/Minshaw/Bryant AC Cobra to get to the front briefly during a round of pitstops. The GT40 only really got the lead for good at around two-thirds distance, when the Fairlane ran very wide at La Source hairpin and the GT40 simply dived through. Thereafter the 7-liter monster never really came back and, when both darkness and rain fell (the latter only briefly), it was effectively all over, the GT40 winning by a lap with Lynn having driven an amazing four hours.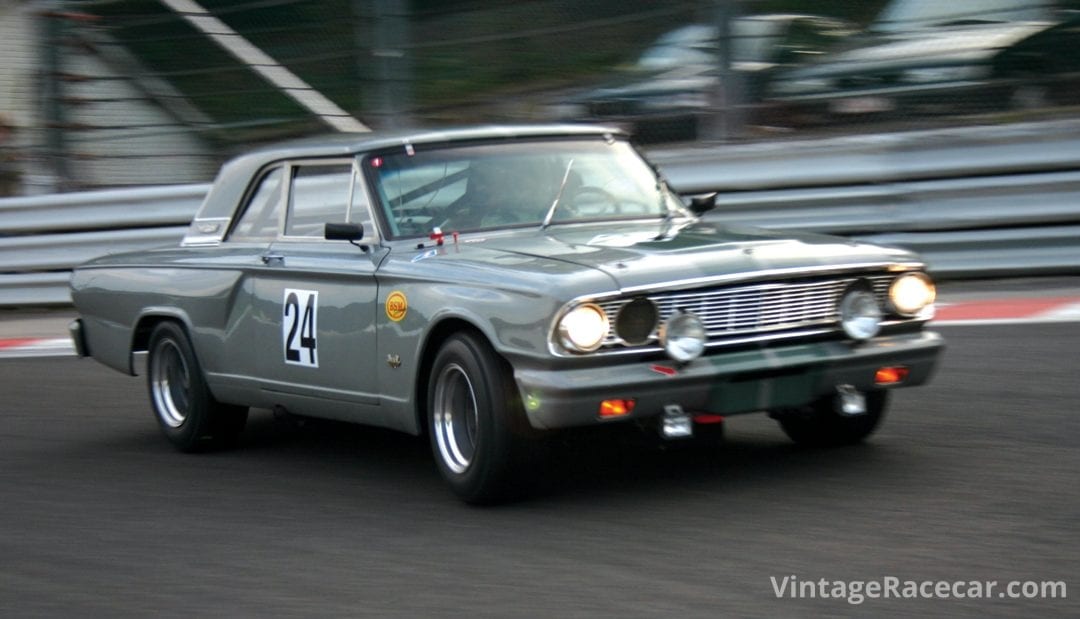 While the two Fords were attracting all the attention, behind them Clark put in a stunning recovery drive, making up some 30 places to get the Aston into 3rd place before half-distance, both the Porsche and TVR having dropped out of the picture. With 30 minutes to go, the Aston was within six seconds of the leaders, but a late driver change negated that despite Hadfield lapping faster than anyone on the track. However, there was drama afterwards when the Fairlane was thrown out by the scrutineers, some rather modern electronics being discovered, tucked away down in the footwell. That elevated the Aston Martin into 2nd place and brought the Jaguar E-type of Richard Attwood/Stephen Markey/Austin Kinsella onto the podium, former Grand Prix driver Attwood putting in a particularly impressive drive.
By John Elwin