Older racing Porsches from the '50s-'70s are one of my favorite cars to paint. This painting shows the great Jean Behra in the 718 RSK that he shared with Hermann coming in 3rd overall in the 1958 24-Hours of Le Mans, winning the 2-liter class with a 1600-cc motor.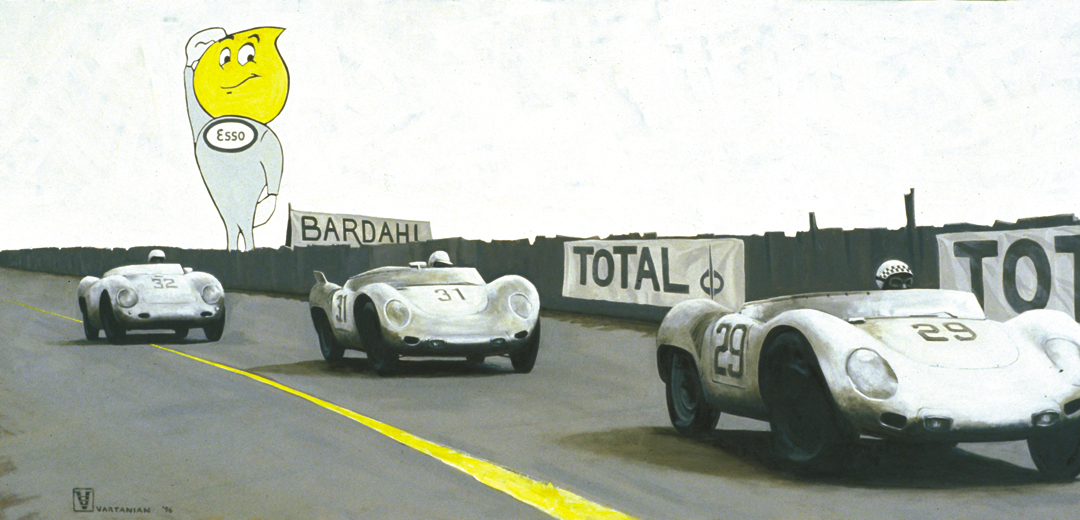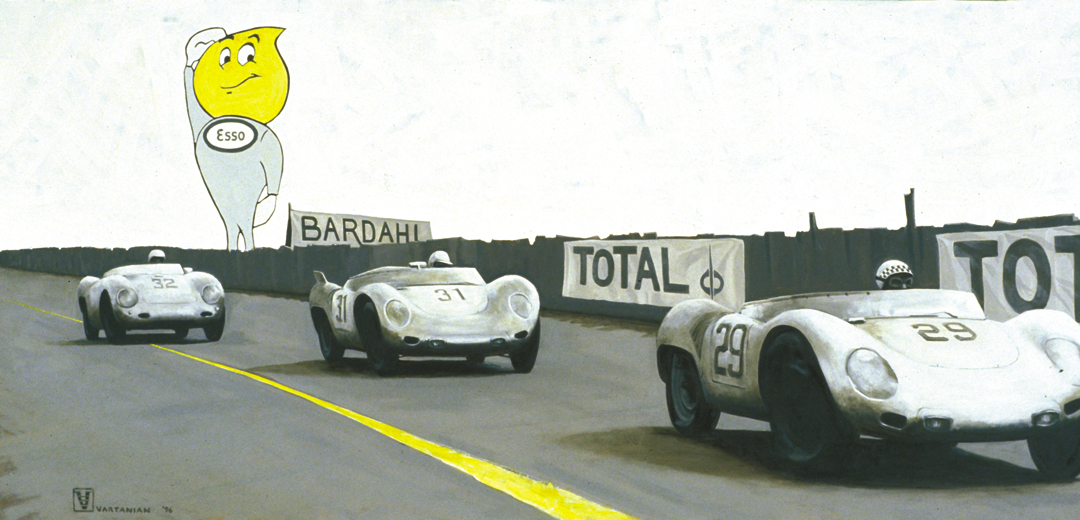 Their dominance was such that they beat everything but the big guns, who had more than twice the engine capacity. Following the Behra/Hermann car was the "finned" 1500-cc 718 RSK of Barth/Frere, which finished 4th and won their displacement class. This pair of class winners is followed by the 5th place 550A RS of de Beaufort/Linge.
What a great start to a long history of wins to come from Porsche at Le Mans.
For commissions, originals and prints, contact:
Steven Vartanian, (917) 887-4608, SVaroom@aol.com