[adinserter block="7"]
This 2020 Ford GT is a special edition model, one of only 50 built in the '69 Heritage Edition configuration....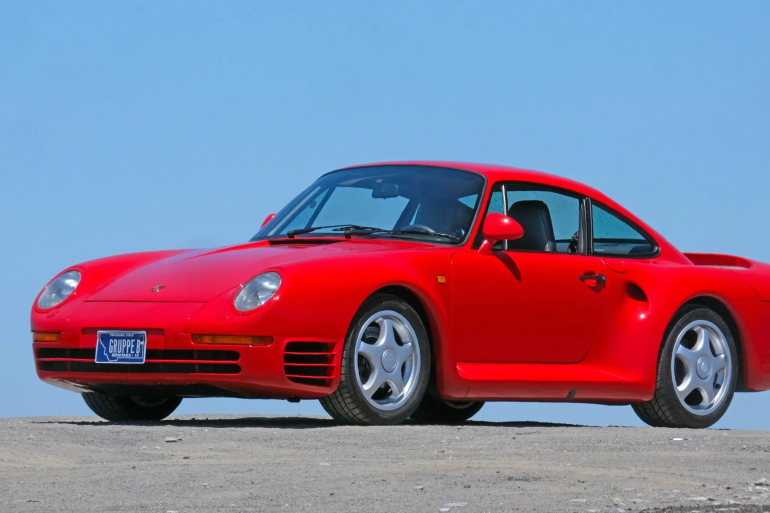 A gorgeous 1988 Porsche 959 Komfort is currently available on Bring A Trailer and it's certainly not cheap. The '959' was initially developed in the early 1980s as a Group B competitor to showcase Porsche's advanced technology. It was displayed in concept car form at the 1983 Frankfurt Motor Show...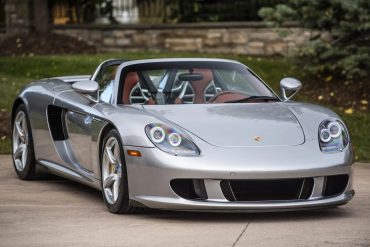 Up until 2019, highly maintained and low mileage examples of a Porsche Carrera GT could be acquired in the used...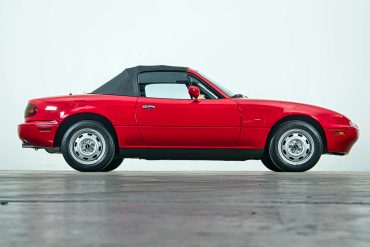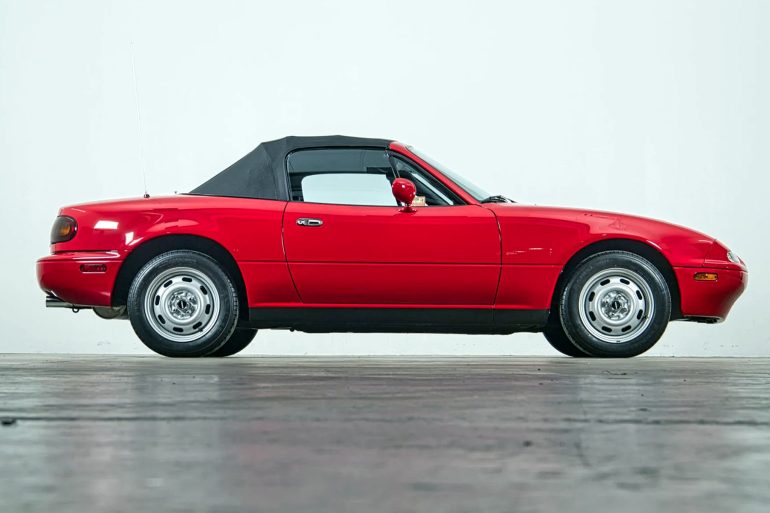 The first-generation Mazda Miata, also known as the MX-5 or Eunos Roadster, was launched in 1989 and quickly gained popularity...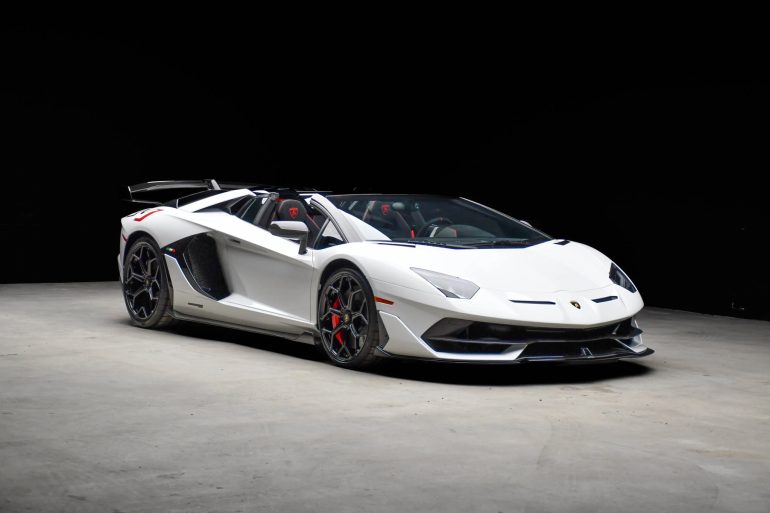 The LP770-4 SVJ is definitely one of the most spectacular editions of the Aventador and one particular example is now listed for sale via auction on Bring A Trailer. This example comes in roadster form and is one of only 800 units produced between 2019 and 2021. Unveiled at the...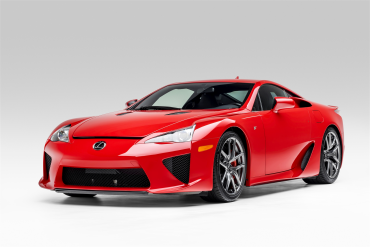 The Lexus LFA, widely regarded as the best Japanese supercar ever made, boasts a V10 engine that delivers exceptional performance...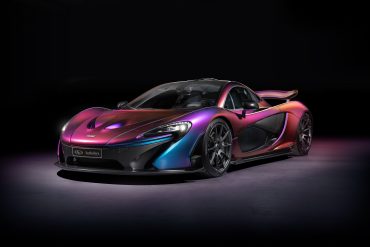 RM Sotheby's is currently offering a 2014 McLaren P1 which is available for immediate purchase at an undisclosed amount. The...
Rare Lotus Collection to Market: A fantastic Lotus collection put together by one man, Deryck Norville, a former Cosworth engineer, will come to auction on February 25th at Silverstone Auctions. Cosworth creates world-beating engines, and cars fitted with its powertrains have had 176 F1 victories making it one of the...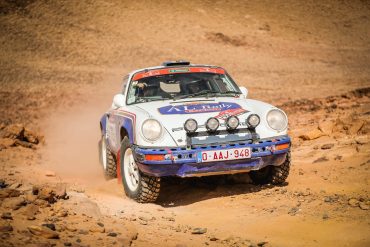 The most beautiful race car is a dirty race car. A winning car covered in grime will always be prettier...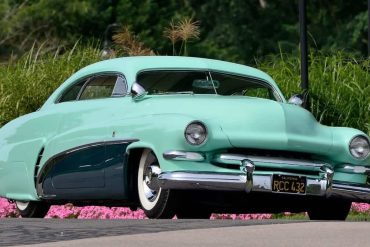 In a little more than a week, the famous 1951 Hirohata Mercury Custom will be featured in the largest Collector...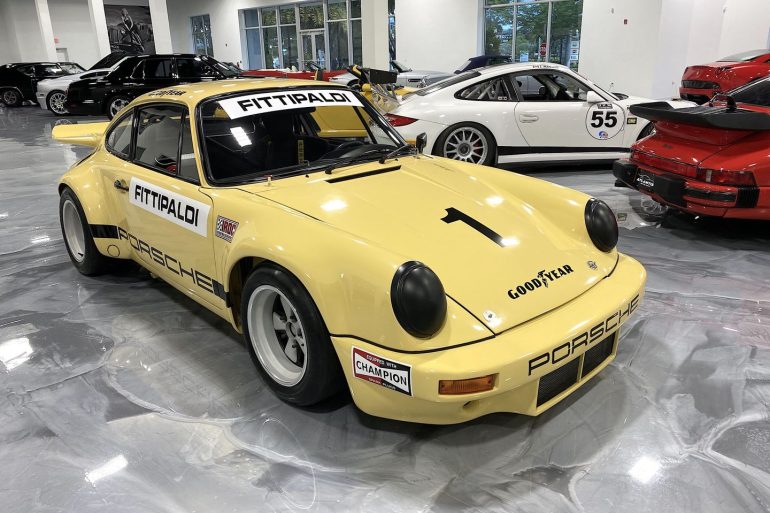 This is a great chance to own not just a unique car that is rarely offered in the market, but one that has a very exciting history to tell. The 1974 Porsche 911 IROC RSR previously owned by infamous Pablo Escobar. In 1974, the International Race of Champions (IROC) was...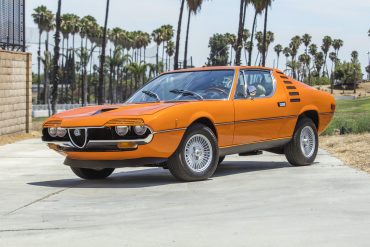 This coming fall, an all-new digital collector car auction will be hosted by Stratas Auctions and they will be featuring...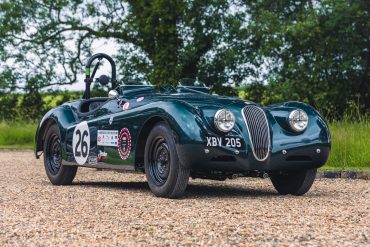 The Silverstone Auctions flagship sale is almost upon us, on July 31 (Saturday) to August 1 (Sunday). They also have...
By Andrew Newton Featured in this classified ad from Road & Track's June 1964 issue is an example of one of the most exclusive, desirable, and drop dead gorgeous sports cars to have ever graced this earth. Just sixteen Jaguar XK Super Sports, or XKSS's, were built in Coventry during a...
By Andrew Newton Featured in this classified ad from March 1973 is not one but the example of a truly unforgettable and...
By Andrew Newton Featured in this classified ad from the April 1971 issue of Road & Track is an example of one...
By Andrew Newton Featured in this classified ad from May 1972 issue of Road & Track is a fine example of one of the most lusted after Porsches of them all: The 356 Speedster with the four-cam Carrera motor. In 1972 this Carrera was just a used, out of date sports...
By Martin Swig Every few weeks we read of a new world record price paid for a collector car. Are...
Several prominent cars from the famed Ralph Lauren Collection are currently offered for sale, and at prices that will make...
By Will Silk When conversing about American premium luxury automobile manufacturers, no conversation would be complete without the mention of Packard; the focus of this edition of Classic Cars for Sale with a 1937 Super Eight Convertible Sedan found in the 1965 catalog of the Vintage Car Store. Packard's history is...
By Will Silk This edition of Classic Cars for Sale comes from the pages of a 1965 dealer catalog that...
By Will Silk Bugatti is one of the most famous marques in the history of automobile manufacture, and Classic Cars...
By Will Silk The latest Classic Cars for Sale is a 1959 BMW 507 found in the September 1978 issue of Hemmings Motor News. While the BMW 507 may be viewed as a contemporary German masterpiece by some, it was actually much more American in spirit than many will give...
By Will Silk Our latest Classified Ads of the Past profile is an incredible 1951 Allard J2X Roadster that was...
By Will Silk Few will doubt that perhaps the most breathtaking cars ever to emerge from Germany were the beautiful...
By Will Silk Our latest classified ad from the past comes from an April, 1986 edition of Hemmings Motor News and is none other than a pristine Aston Martin DB3S Coupe; a rare variant of one of Britain's greatest sports cars.  The 1950s saw a new breath of life come...
By Will Silk The latest Classified Ads from the Past is a rare all-aluminum 1955 Arnolt-Bristol offered for sale in...
Story by Will Silk This edition of Classified Ads from the Past features an advertisement for a rare Mercedes-Benz 300...
Story by Will Silk Sports Car Digest is proud to revive our vintage classifieds column to reflect on the market that we all love and enjoy being a part of. In true Sports Car Digest fashion, hours were spent pouring through old sports car magazines that featured classified ads to...