What remains to be said about the world's most prestigious Concours d'Elegance? This year's spectacle showcased approximately 215 cars from 19 countries and 30 US states. A labor of love, passion, and mystique follows each one of these rolling treasures, and to say some have resulted in windfalls while others bankruptcy, is more truth than fiction. It's an honor to walk the lawns among the world's finest automobiles and "car personalities," and this year's highlights made it a year I will never forget.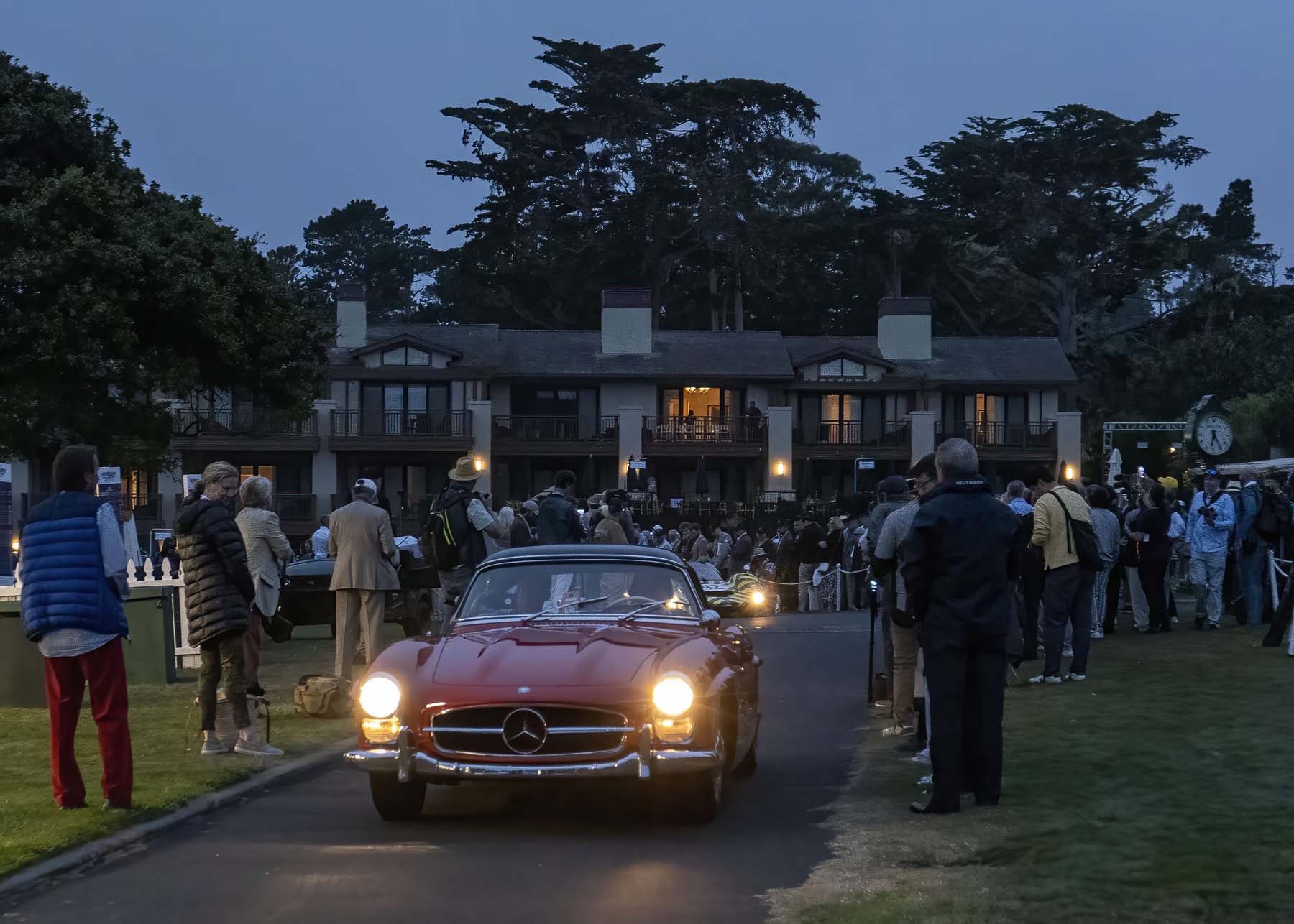 And the winner is…
Best of Show, the most coveted award in the vintage automobile world, was presented Jim Patterson's 1937 Mercedes-Benz 540K Special Roadster. Photo © 2023 Rolex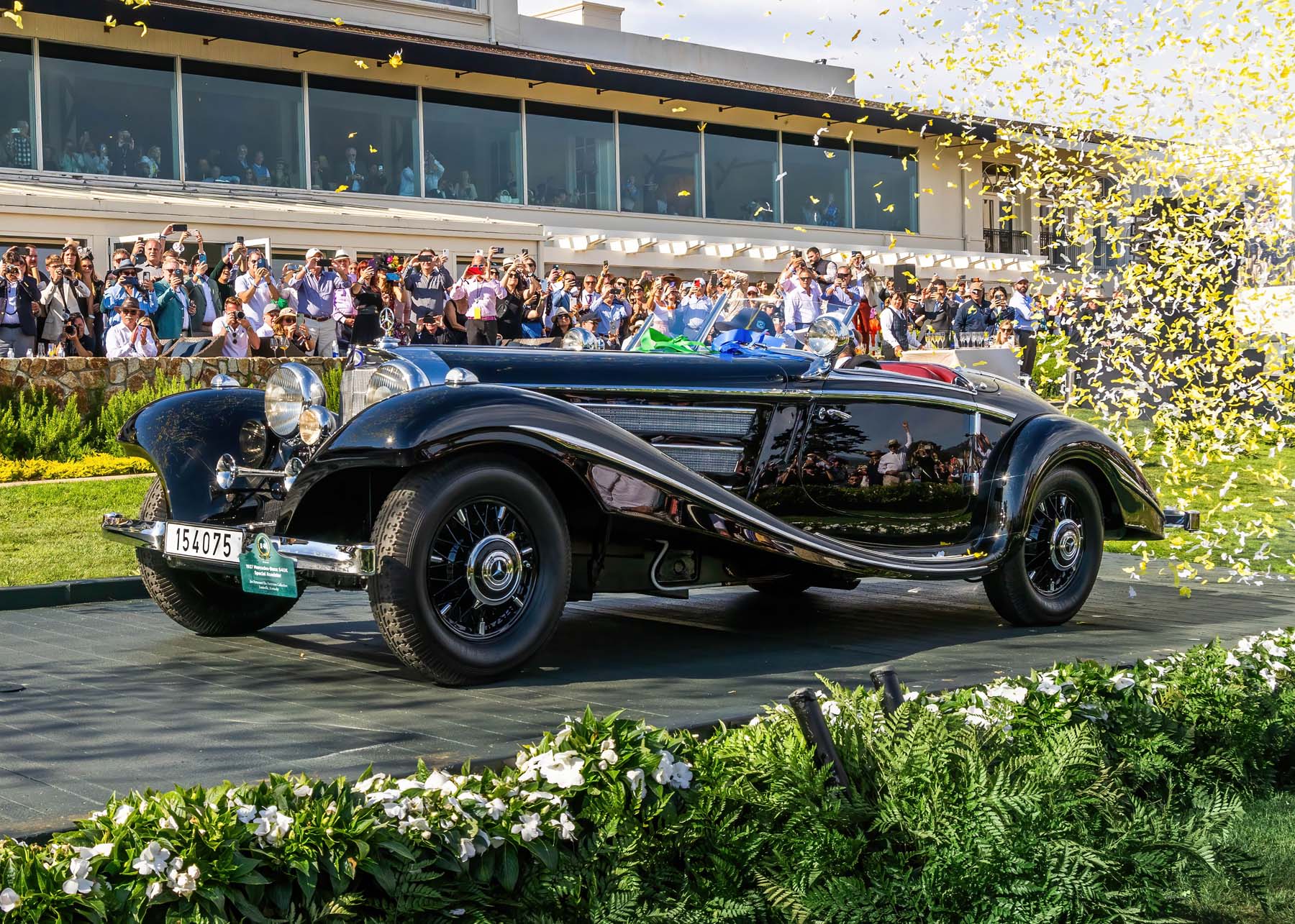 And now, we review some of my favorite classes on the lawns this year at Pebble Beach.
Salute to Porsche on their 75th
Few personalities exist in the history of the automobile revered as much as the late Dr. Ferdinand Porsche. A naturally gifted mind that would be used in the design of the hybrid Lohner-Porsche, Auto-Union GP cars, Mercedes-Benz S/SS/SSK models, and of course, the VW Bug, he would then help guide his son's ambitions of building a sports car under his name, the Porsche 356. This year's Concourse honored the 75th anniversary of Porsche's foray into the sports car world by hosting a beautifully curated display of Porsches from 1948 to 1973.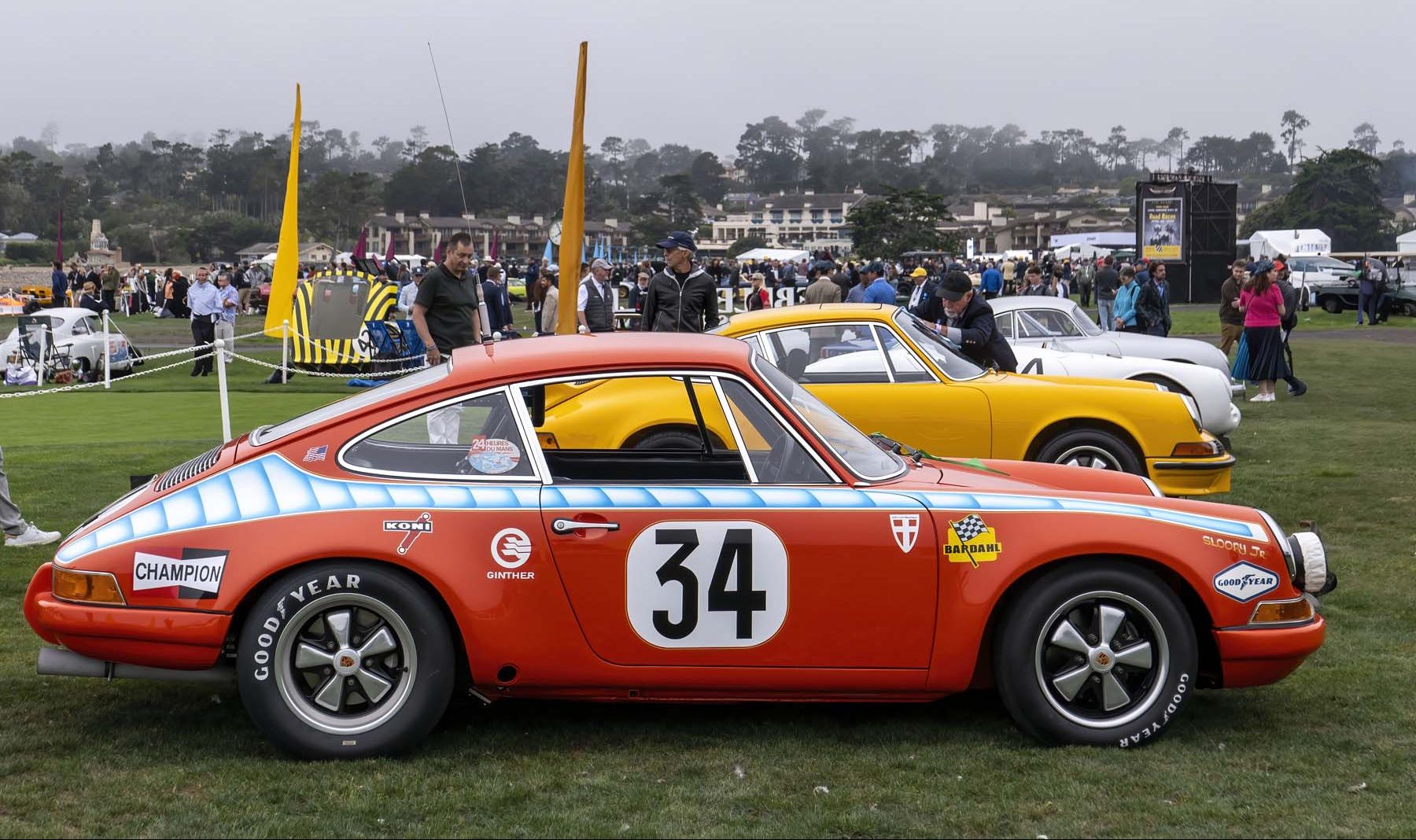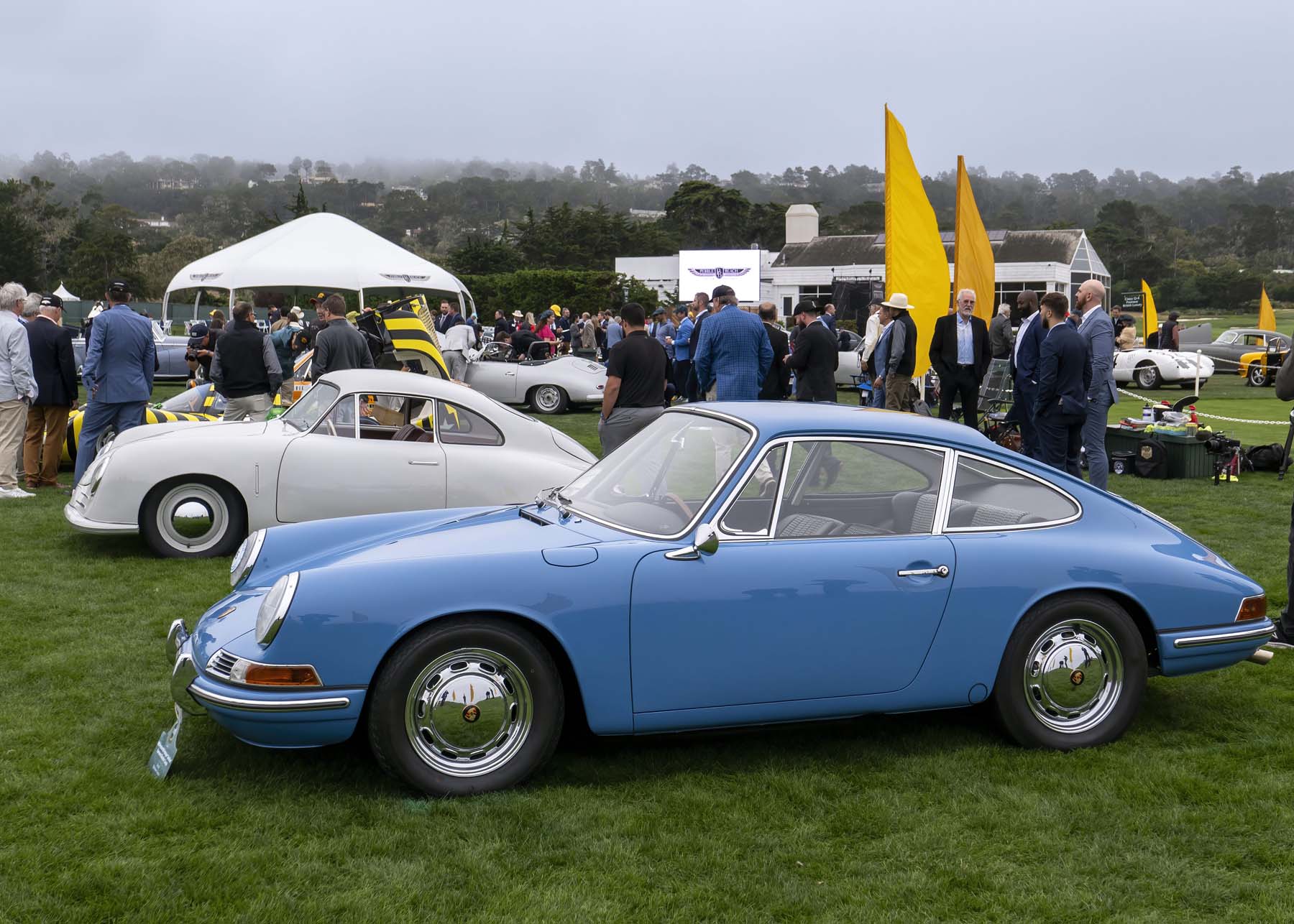 Ferrucio would be proud…
If you've never watched the 1987 60 Minutes episode on Lamborghini, watch it now on YouTube to understand this story of passion and persistence. Not happy with the clutch on his Ferrari, tractor builder Ferrucio Lamborghini launched a conquest to build his own "macchina definitiva" or ultimate car, which set forth one of the world's most exotic car companies.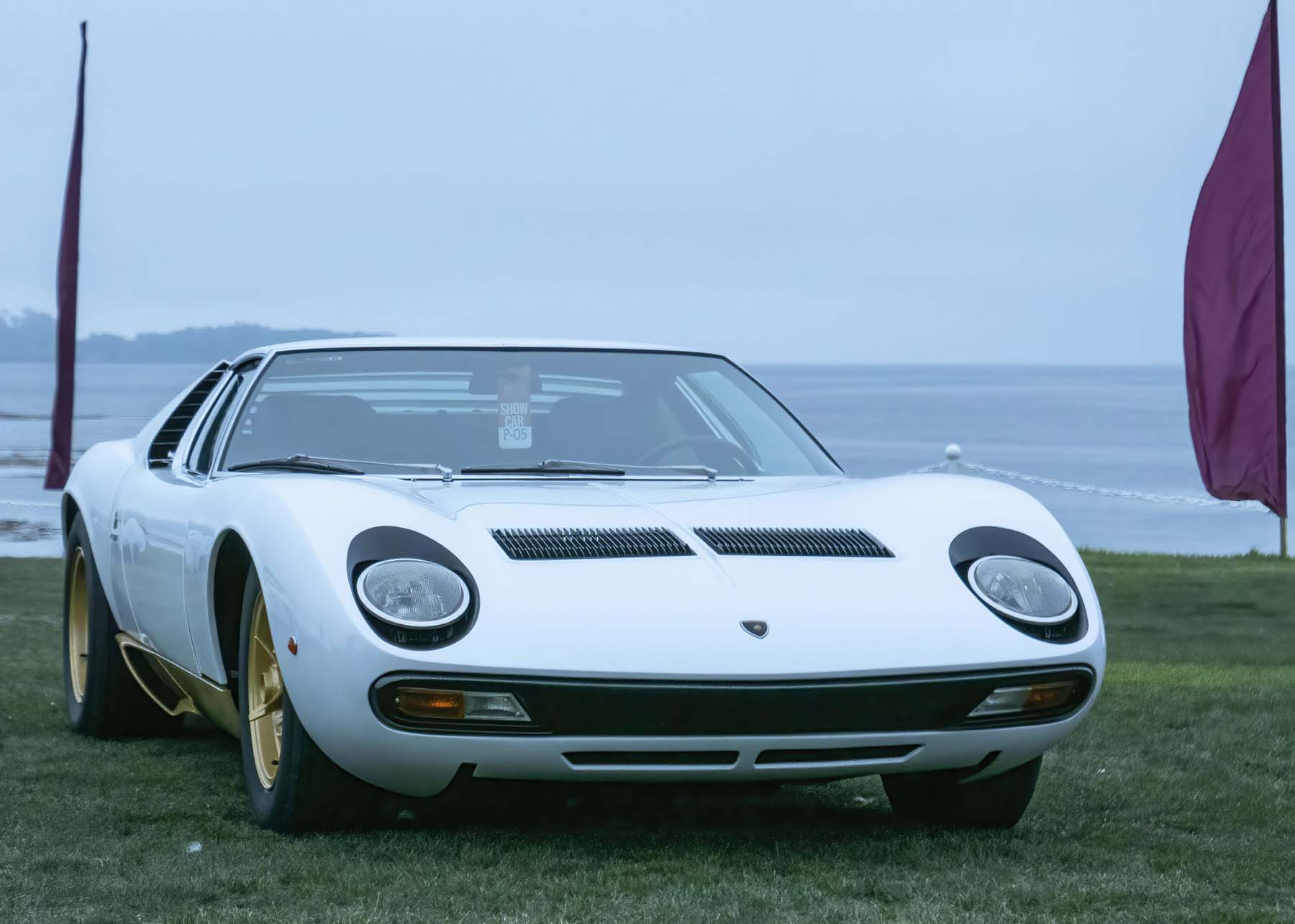 Most sports car enthusiasts agree the Italian marque invented the Supercar with its V12 Miura, produced from 1966 to 1973. Then, the wedge-shaped Countach appeared at the 1971 Geneva Auto Show, shocking the automotive landscape. To celebrate Lamborghini's 60th anniversary, this year's Concours offered a sampling of significant examples.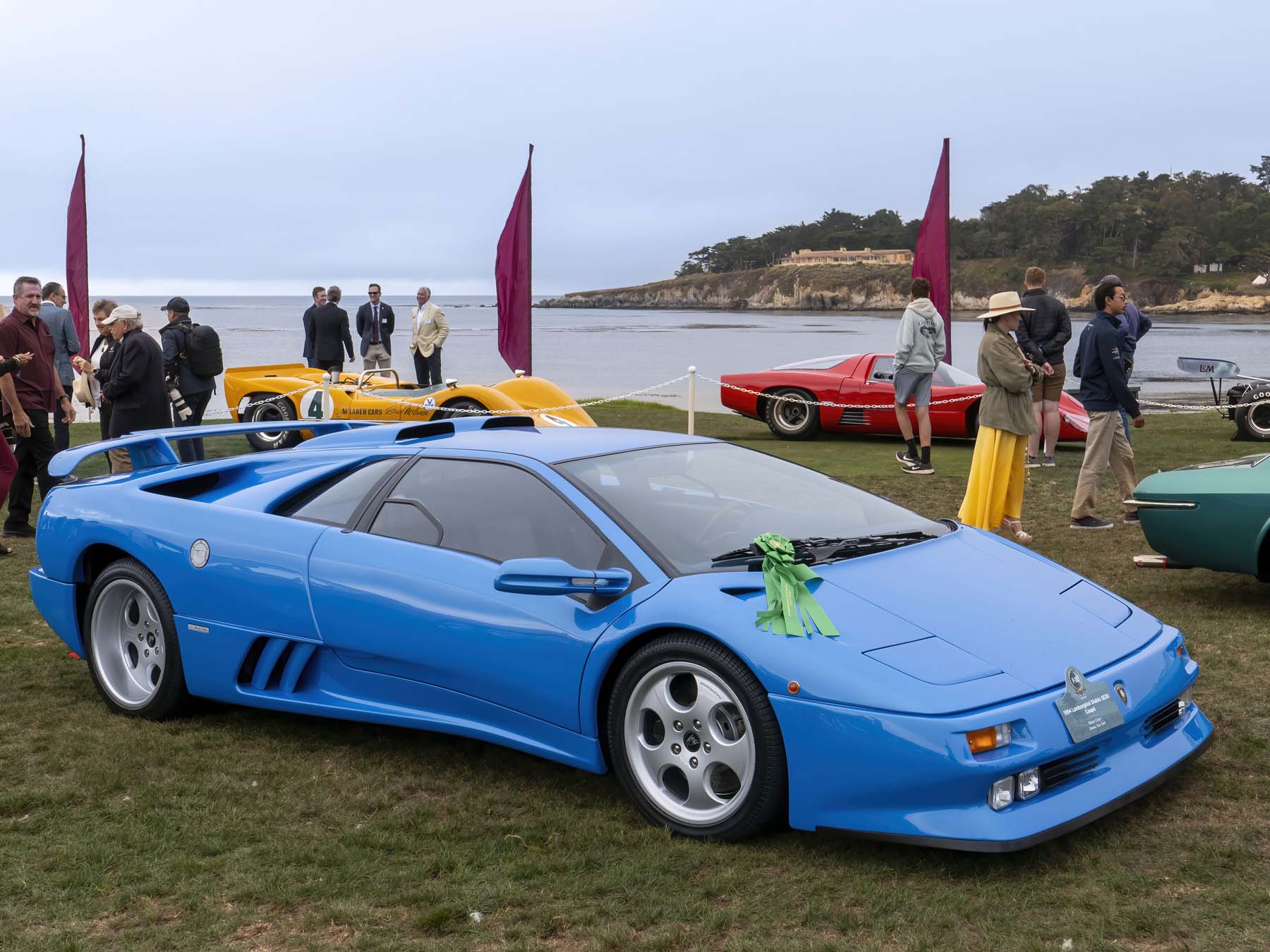 Prewar grand touring: the Mercedes Benz S/SS/SSK
When the Mercedes-Benz S Series debuted in 1927, it became the world benchmark for the combination of luxury of performance. With a 180-hp supercharged engine designed by Ferdinand Porsche, the initial S (for Sport) was more potent than the previous model K and offered improved handling.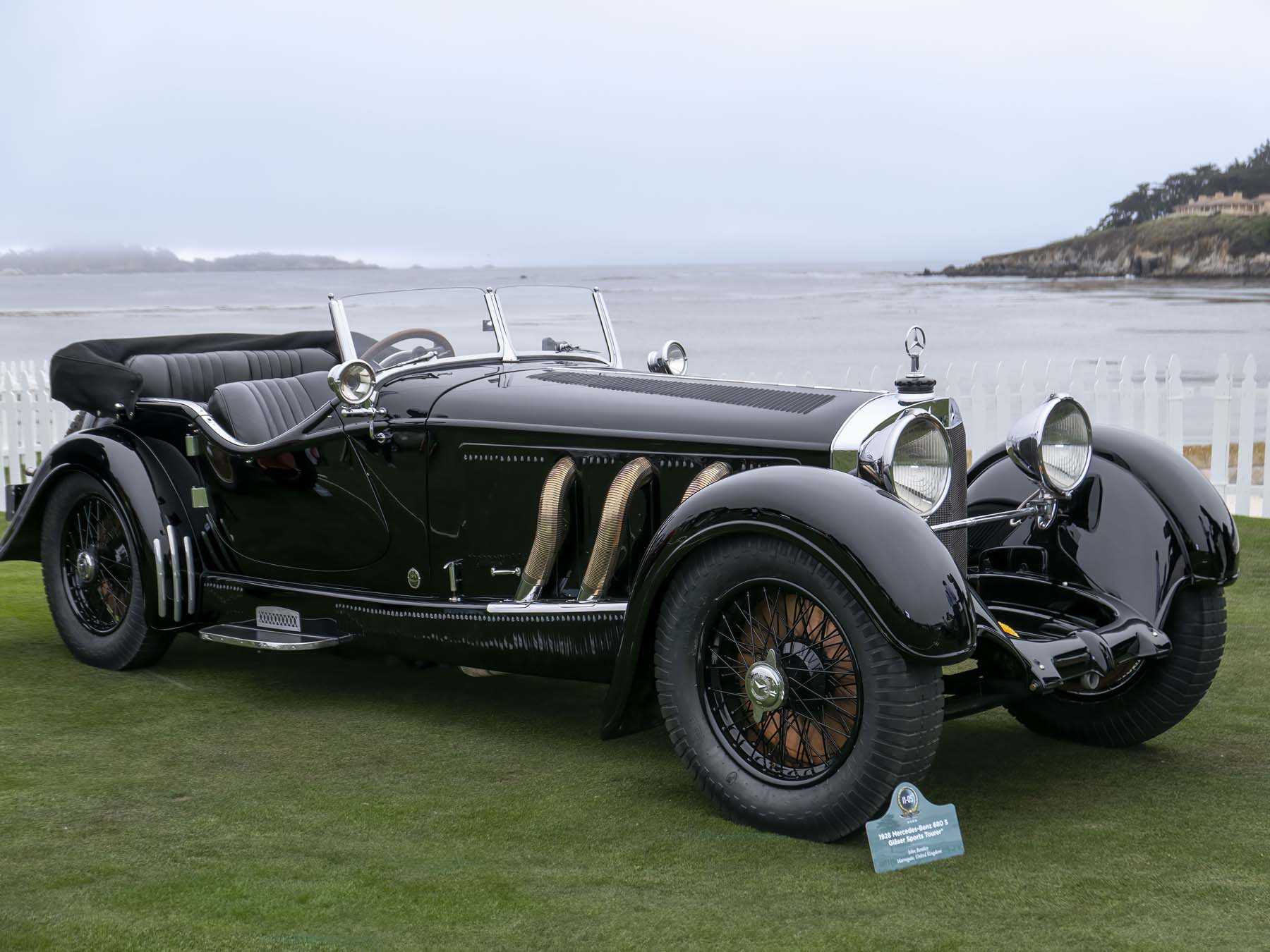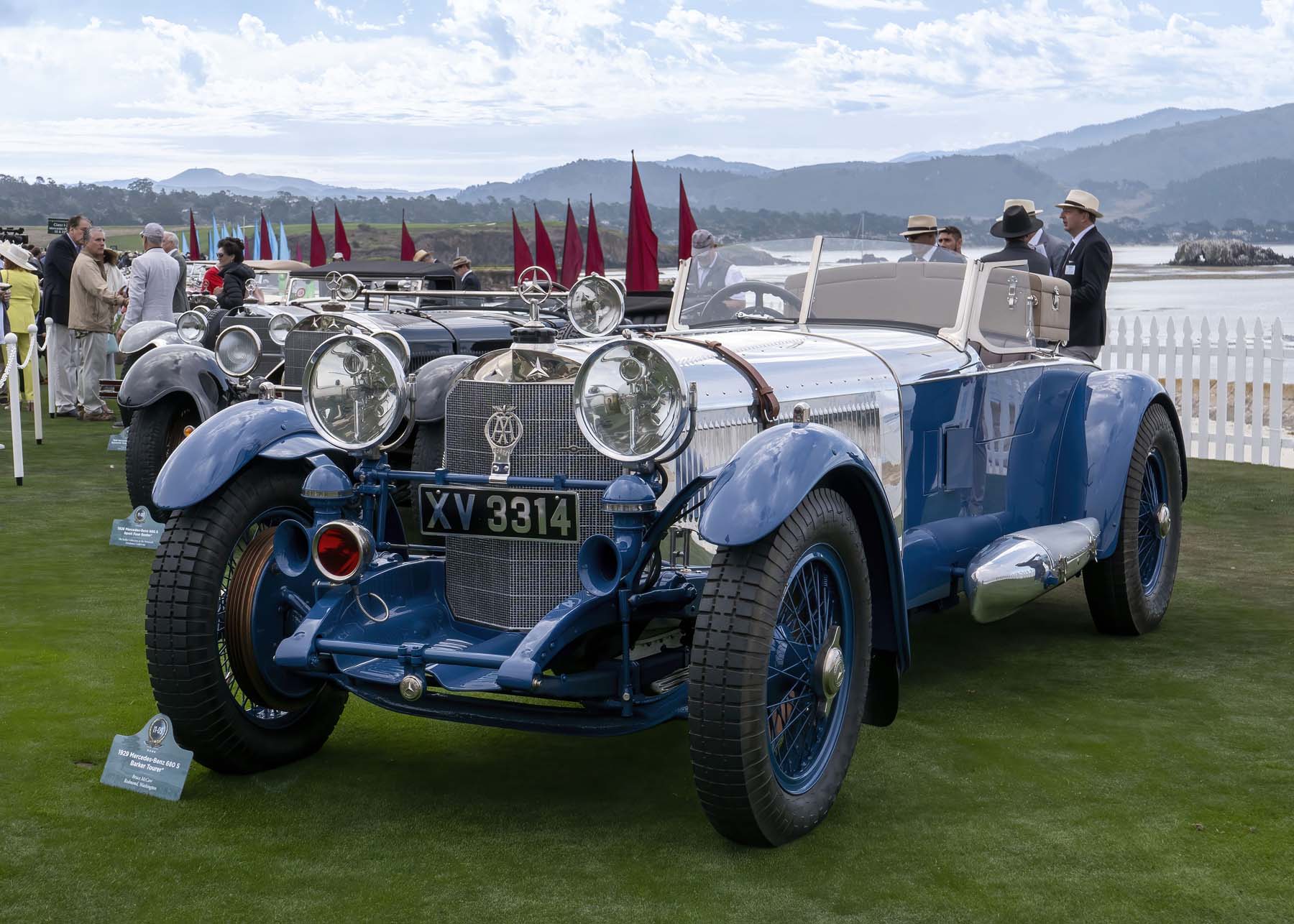 In 1928 came the model SS (Super Sport), followed by the SSK (Kurz means Short), an even more potent and agile car. This year's Concours featured no less than five such examples, a true rarity not to be repeated for years to come.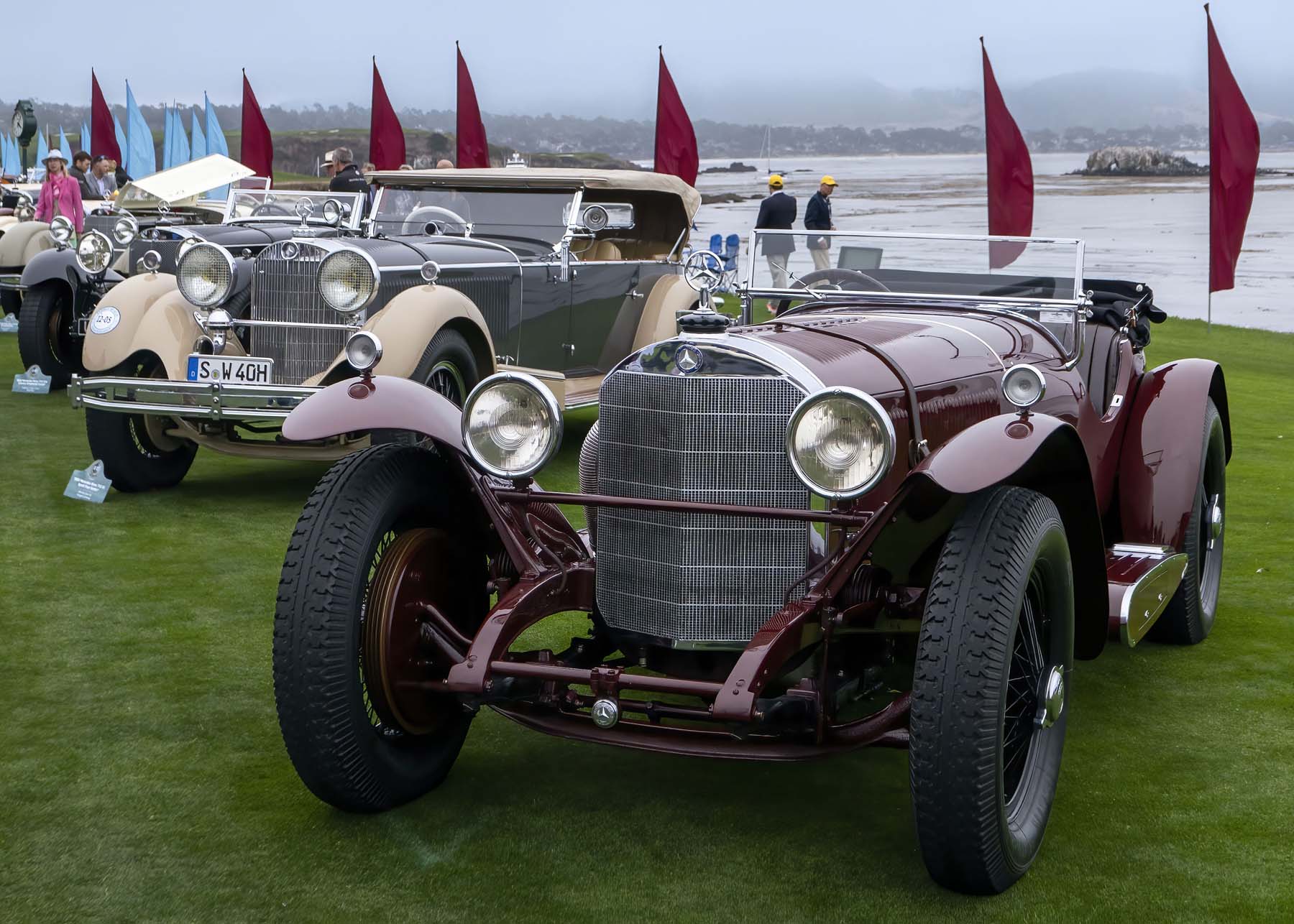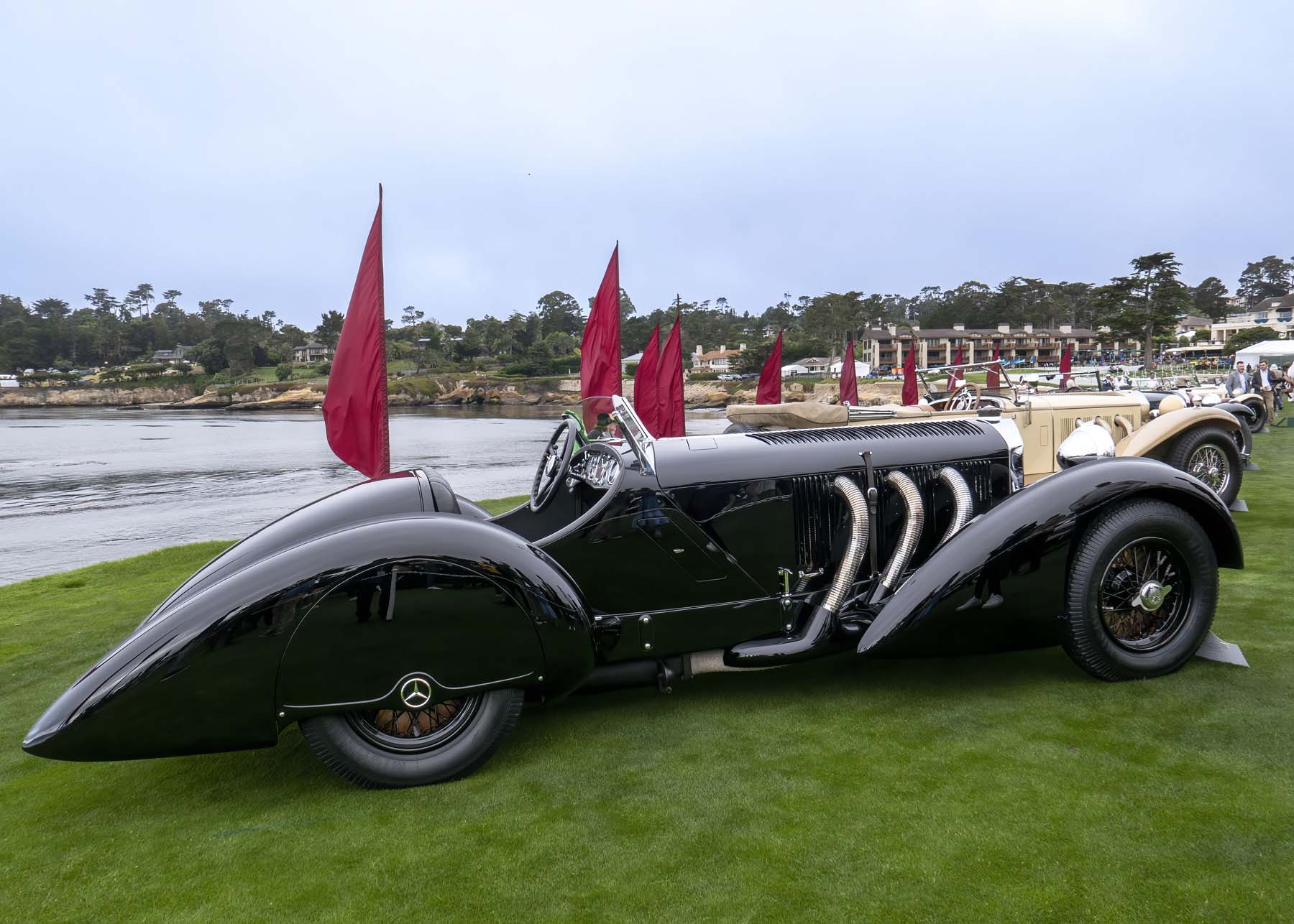 McLaren honored for the first time at Pebble Beach
Bruce McLaren is remembered as one of the rare individuals in motorsport who participated as a driver, a constructor, and team owner. McLarens have dominated road racing, recorded wins at the Indianapolis 500 and the 24 Hours of Le Mans, and have been one of the most active constructors in Formula 1. In recognition of this legacy, the Pebble Beach Concours honored McLaren on its 60th anniversary with a beautiful "sea of orange" display, including early road racers to modern Formula 1 cars.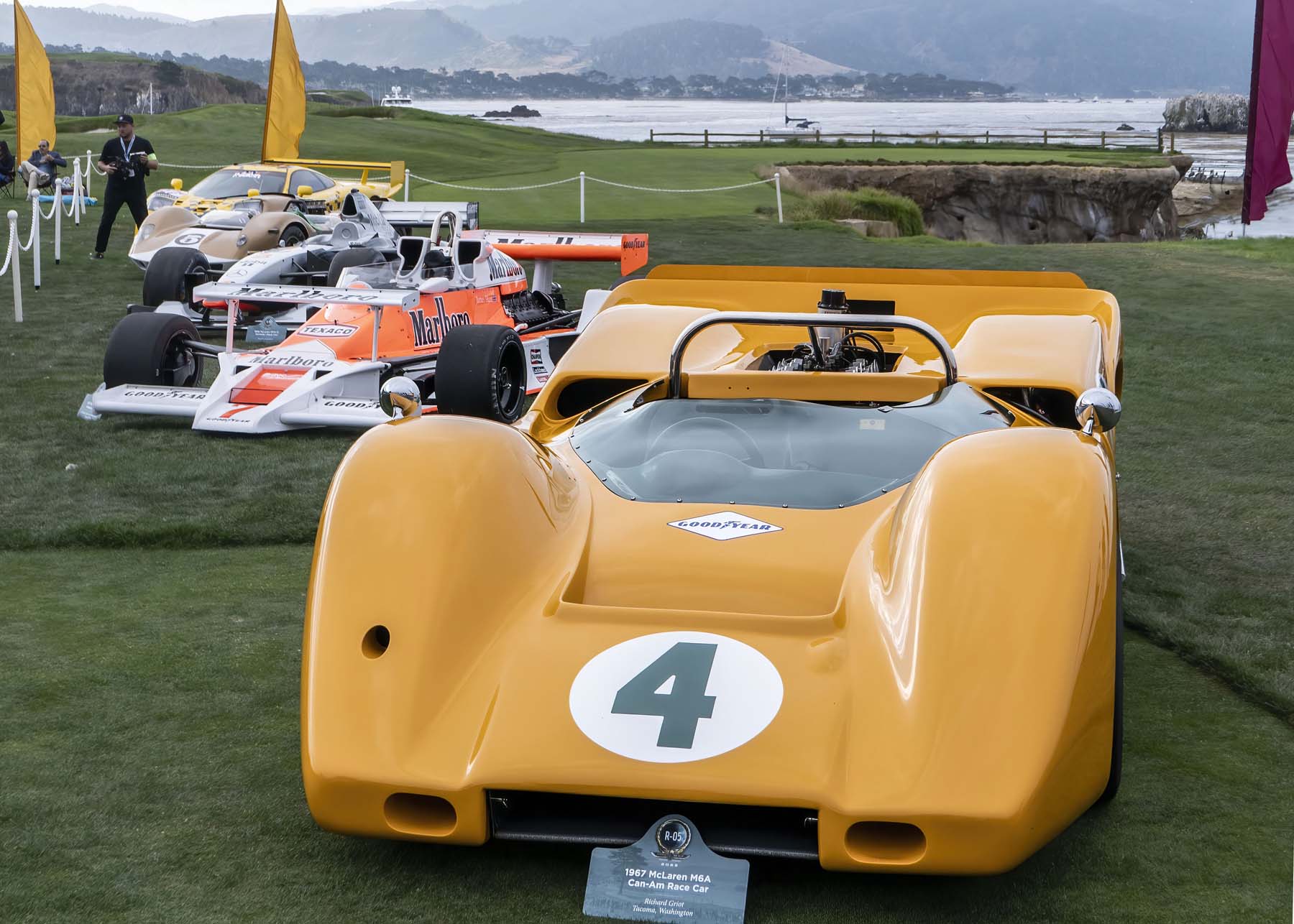 Spain's shooting star, the Pegaso
Known more for their trucks and buses, government-owned Pegaso entered a brief chapter in automobile manufacturing after WWII. First introduced in 1950, Pegaso purportedly produced over 80 hand-built sports cars to rival other European marques. Most of the bodies were built by Carrozzeria Touring in Italy, giving them Italian flare. The Z-101 was their first model, a luxury four-door sedan powered by a 4.5-liter V12 engine. The more elegant Pegaso Z-102 used an aluminum V8 with DOHC design. This year's tribute at Pebble to the Spanish marque yielded several ultra-rare examples, with many interested eyes wondering, "Who made this?"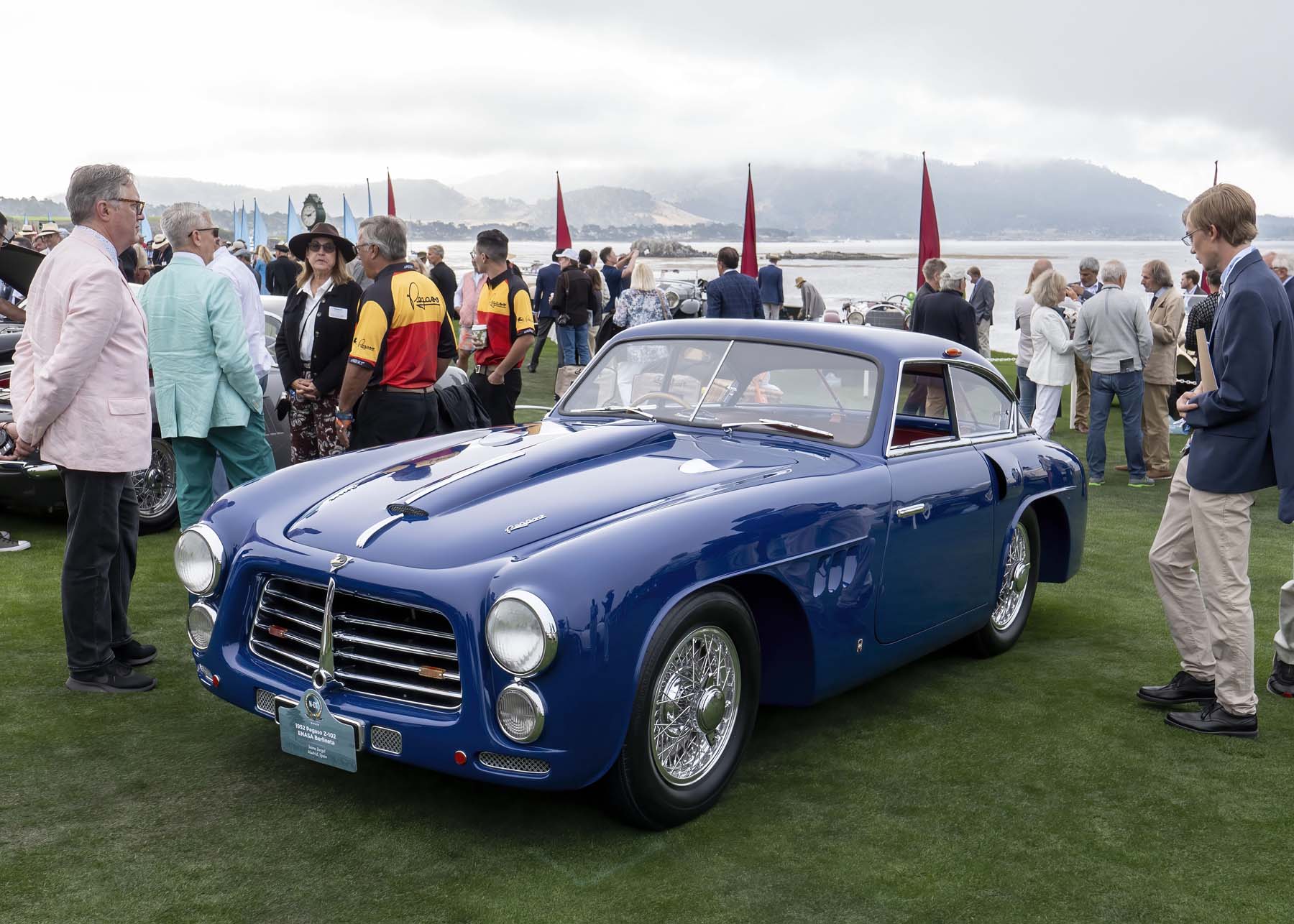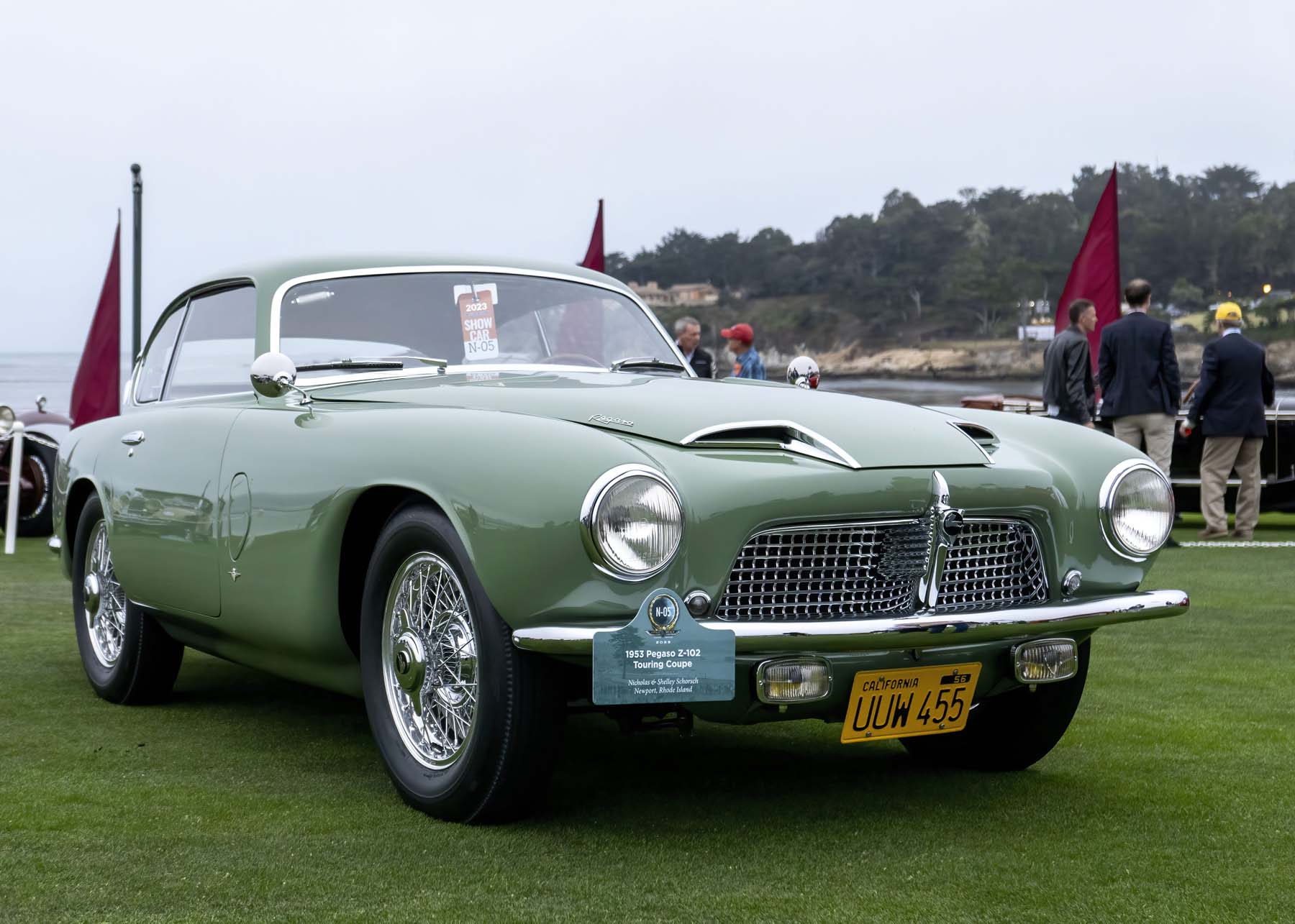 Cars of the Vanderbilt Cup
Heir to the Vanderbilt railroad fortune, William K. Vanderbilt II had a passion for horse racing, yachting, and automobiles. In 1904, William set a new land speed record of 92.30 mph in a Mercedes at the Daytona Beach Road Course at Ormond Beach, Florida. That same year, he launched the Vanderbilt Cup, the first major trophy in American auto racing. An international event designed to spur American manufacturers into racing, the race's large cash prize drew the top drivers and their vehicles from across the Atlantic Ocean to race on Long Island, NY.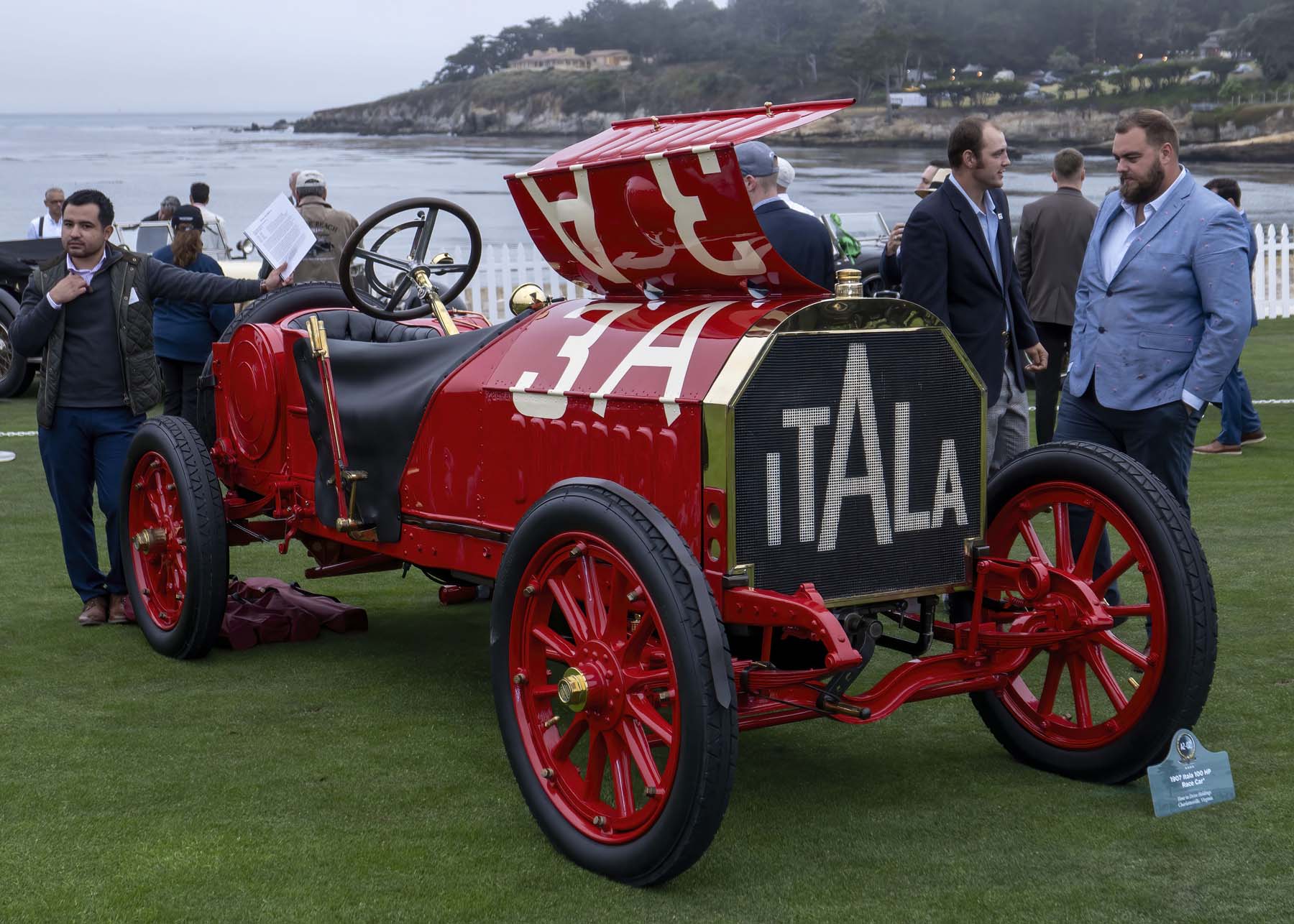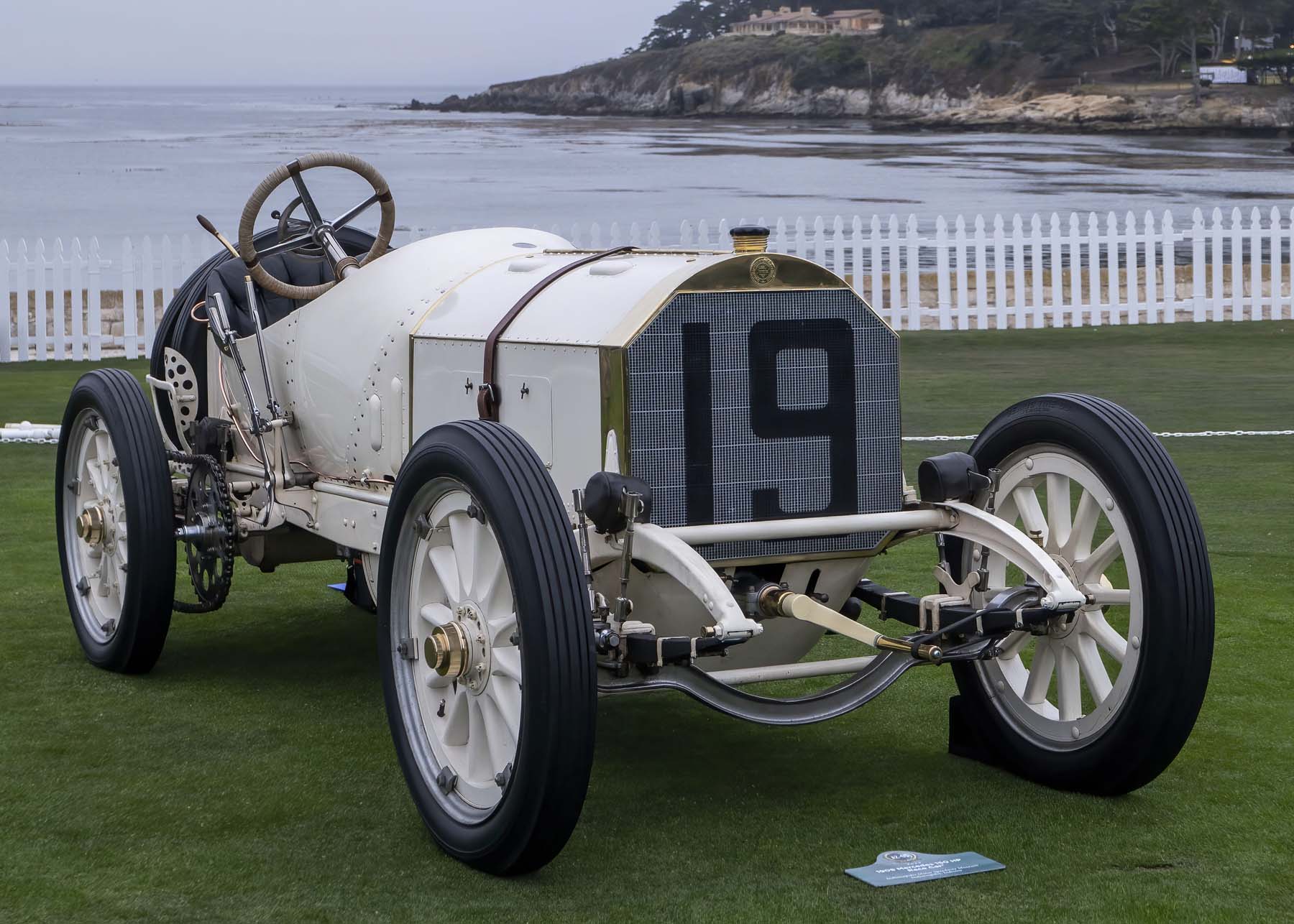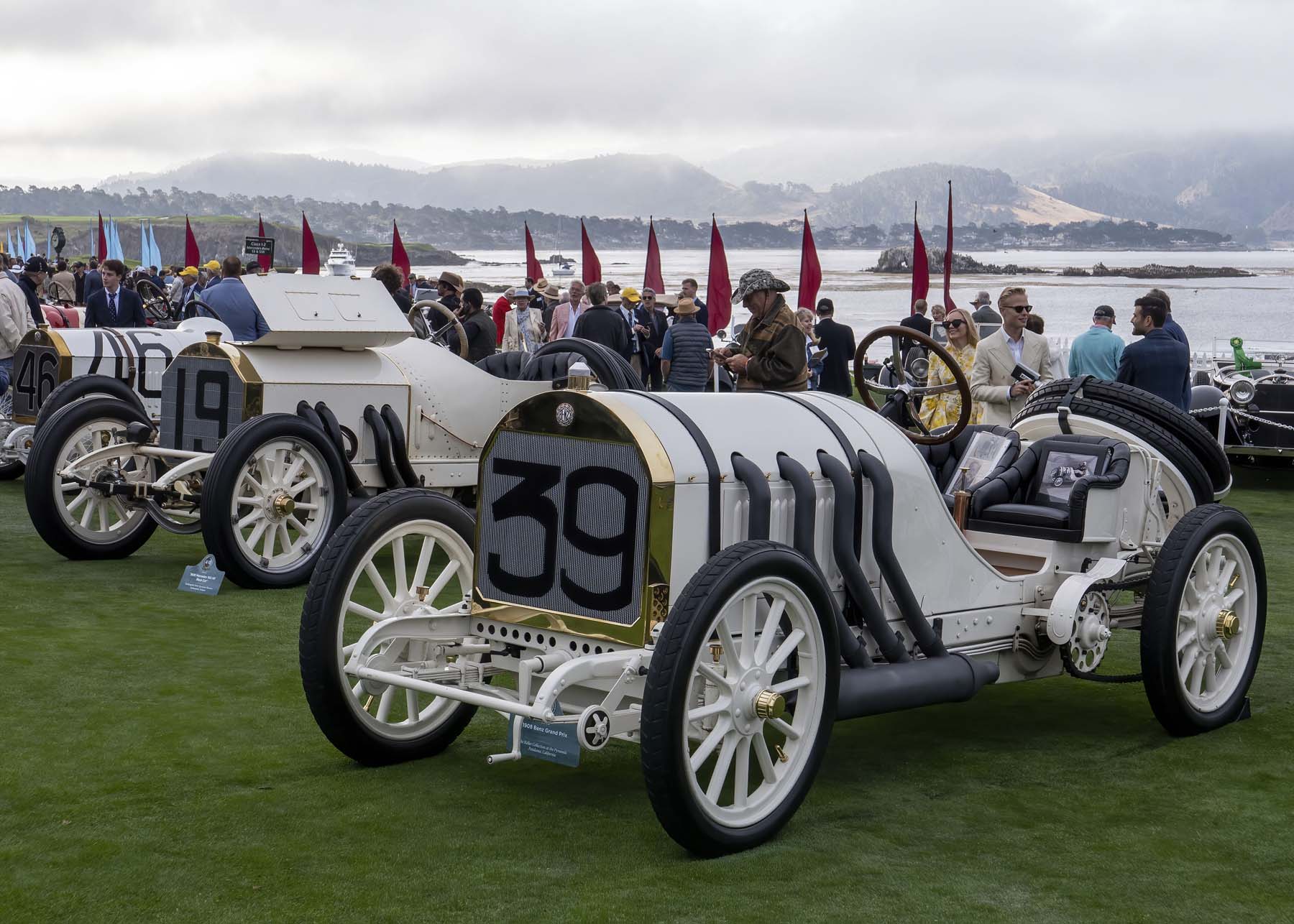 American Dream Cars of the 1950s
By the 1950s, auto manufacturing was back in full swing worldwide, but Detroit's big three were more concerned with production than individuality. A few individuals wanted something more personal and built their own cars, often based more on form than function. This year's salute to American Dream Cars celebrated one-off and very limited production cars conceived and built by individuals who often "marched to a different drum."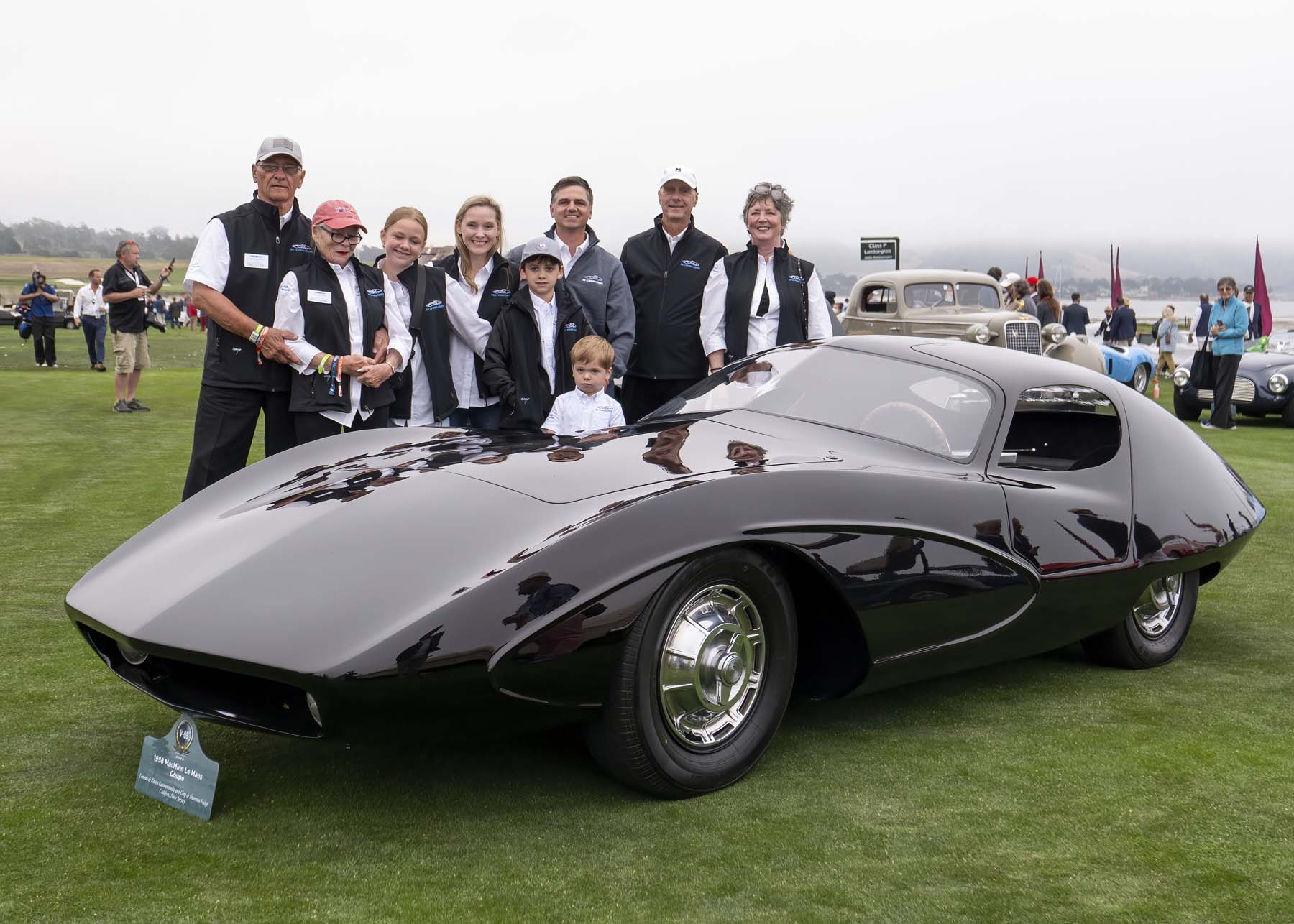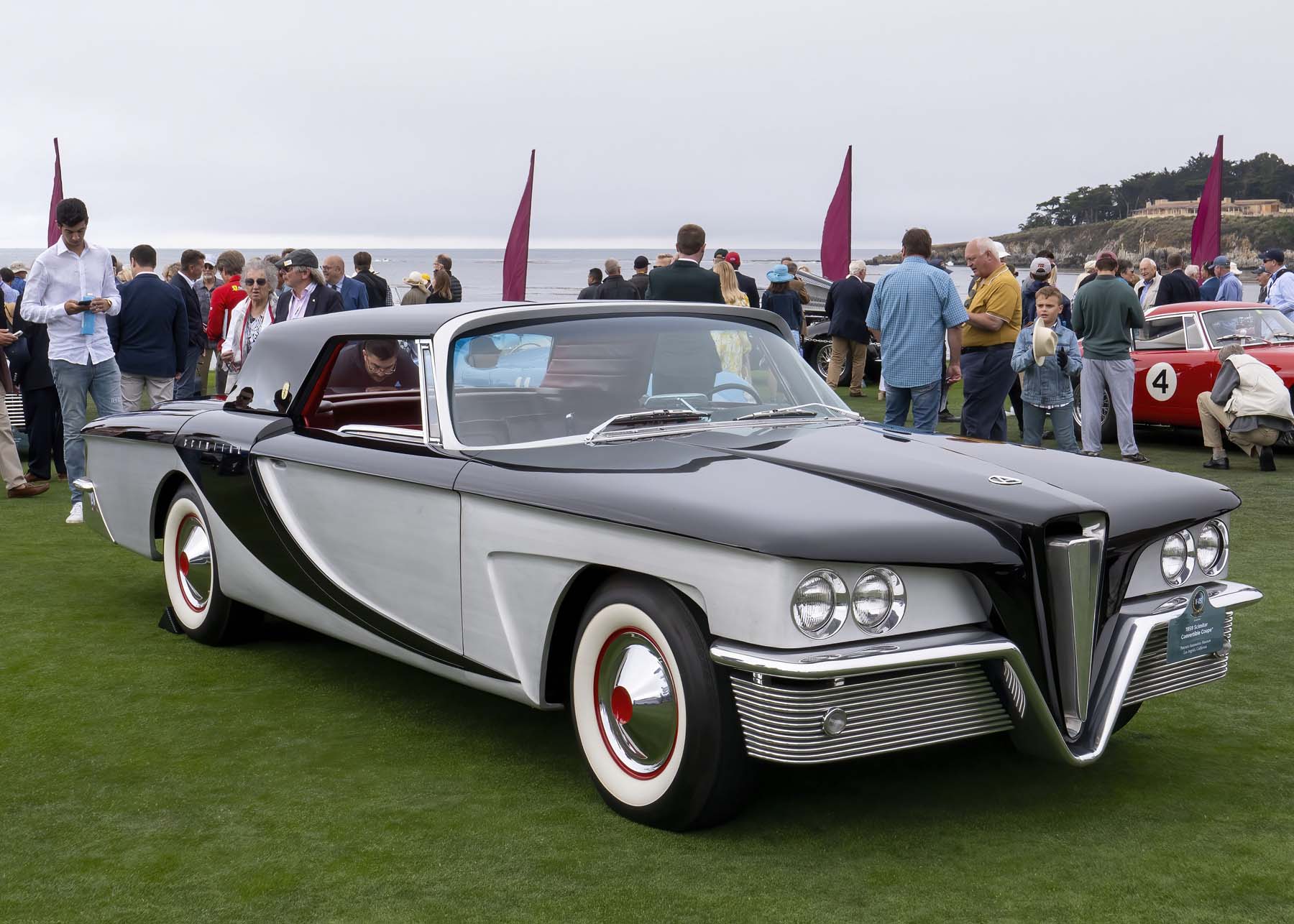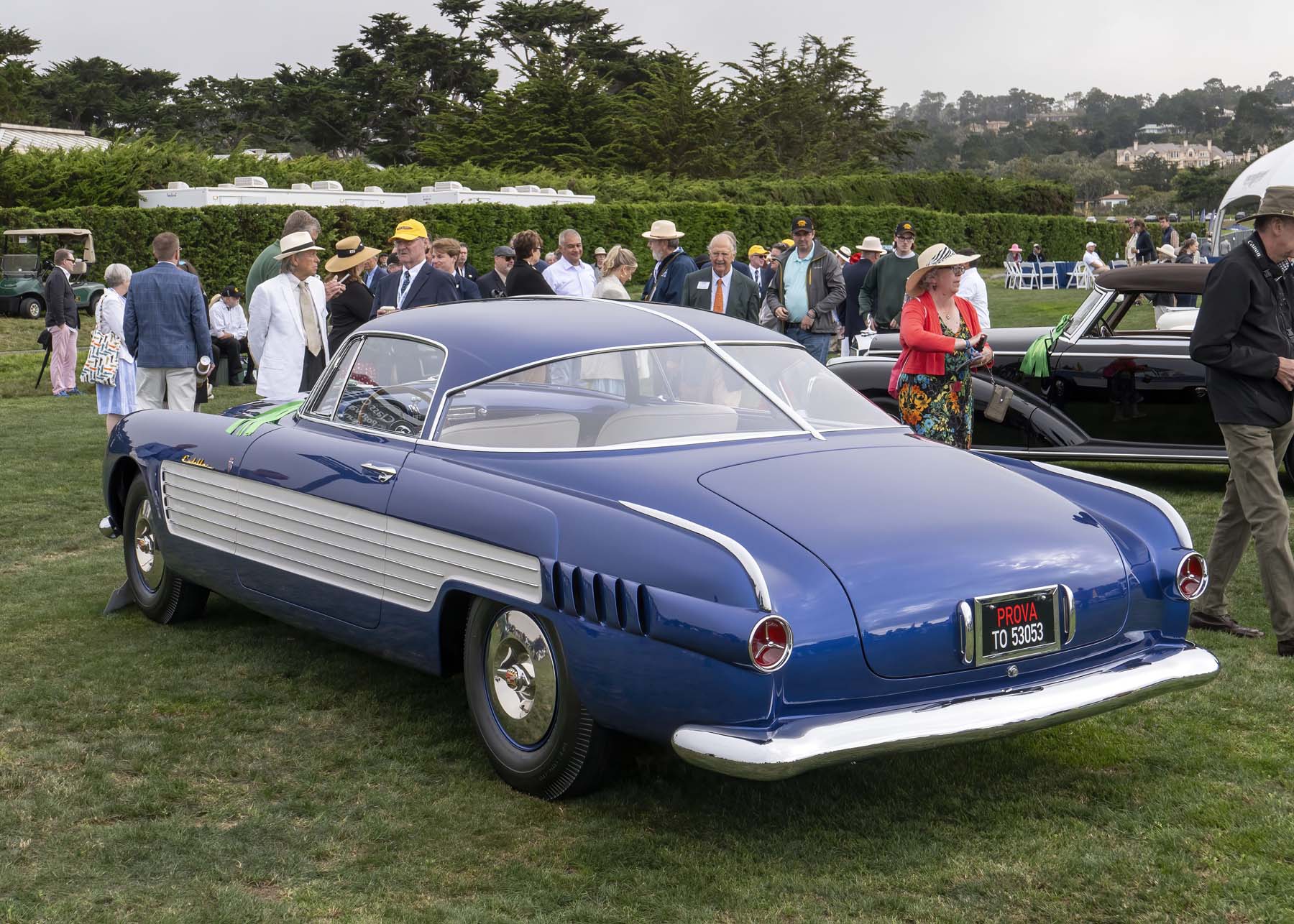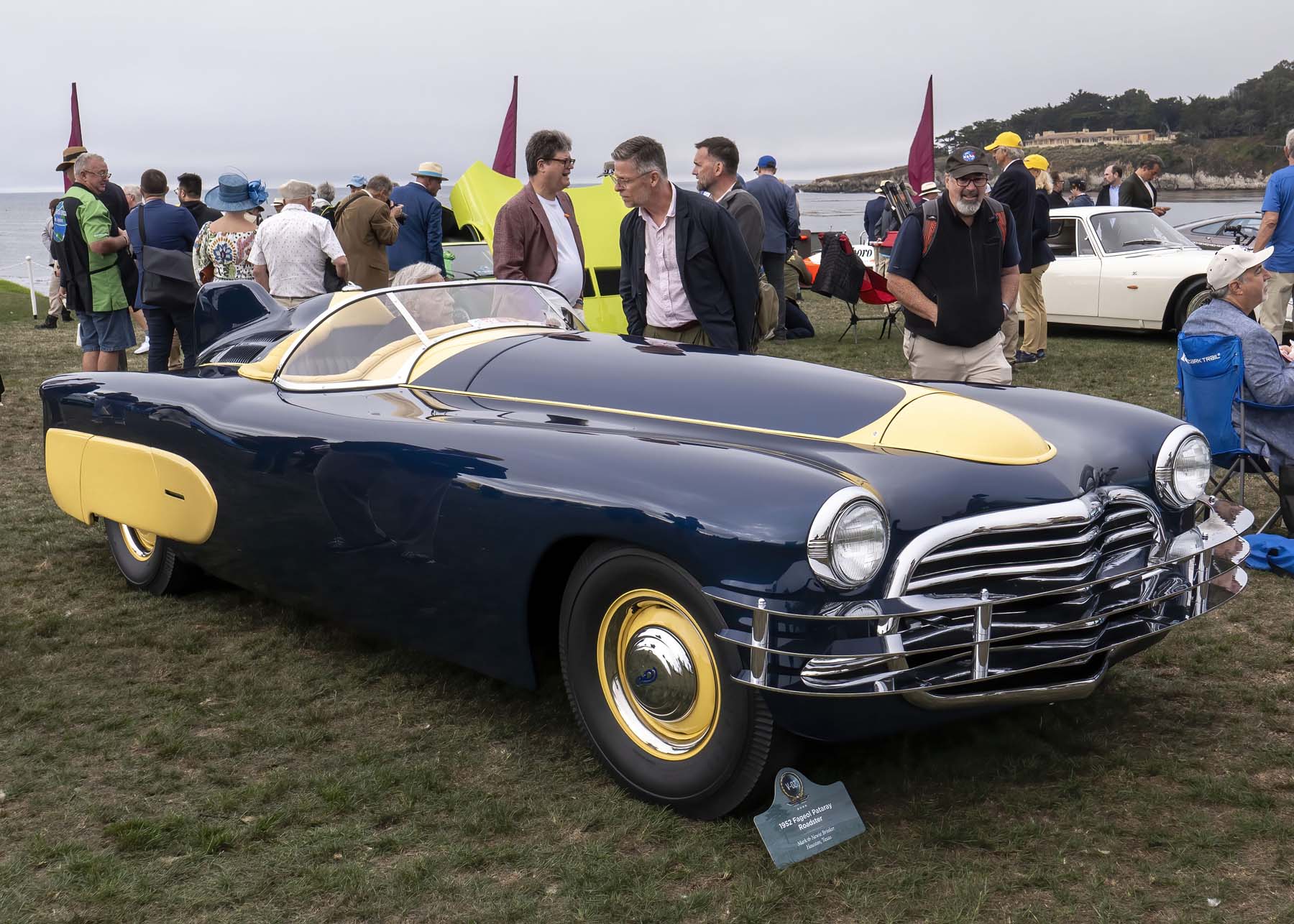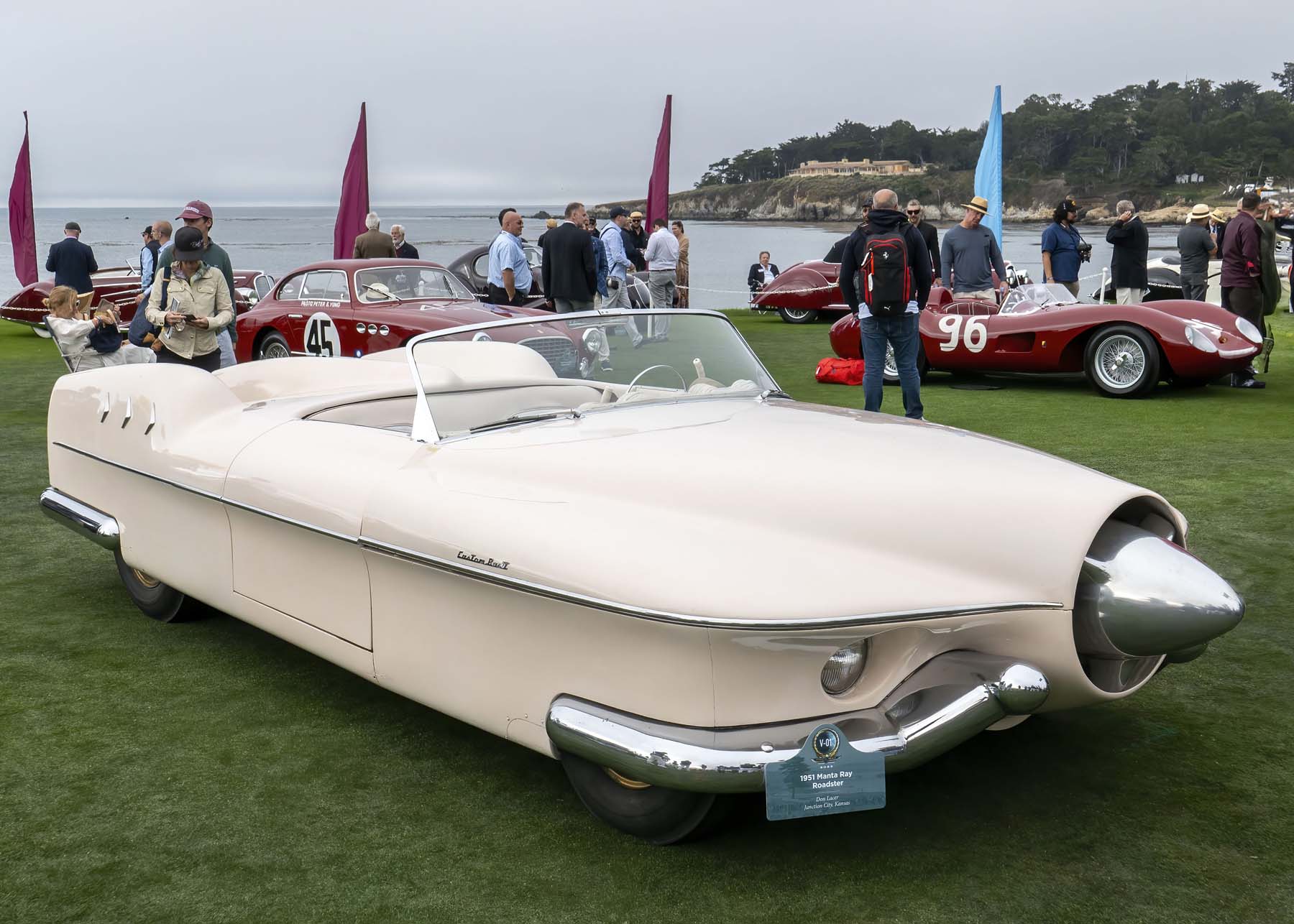 Don't forget Ferrari
The prancing horse is always represented on the lawns at Pebble, and this year featured several classes allowing the Italian marque to shine, including Ferrari Grand Touring and Ferrari Competition.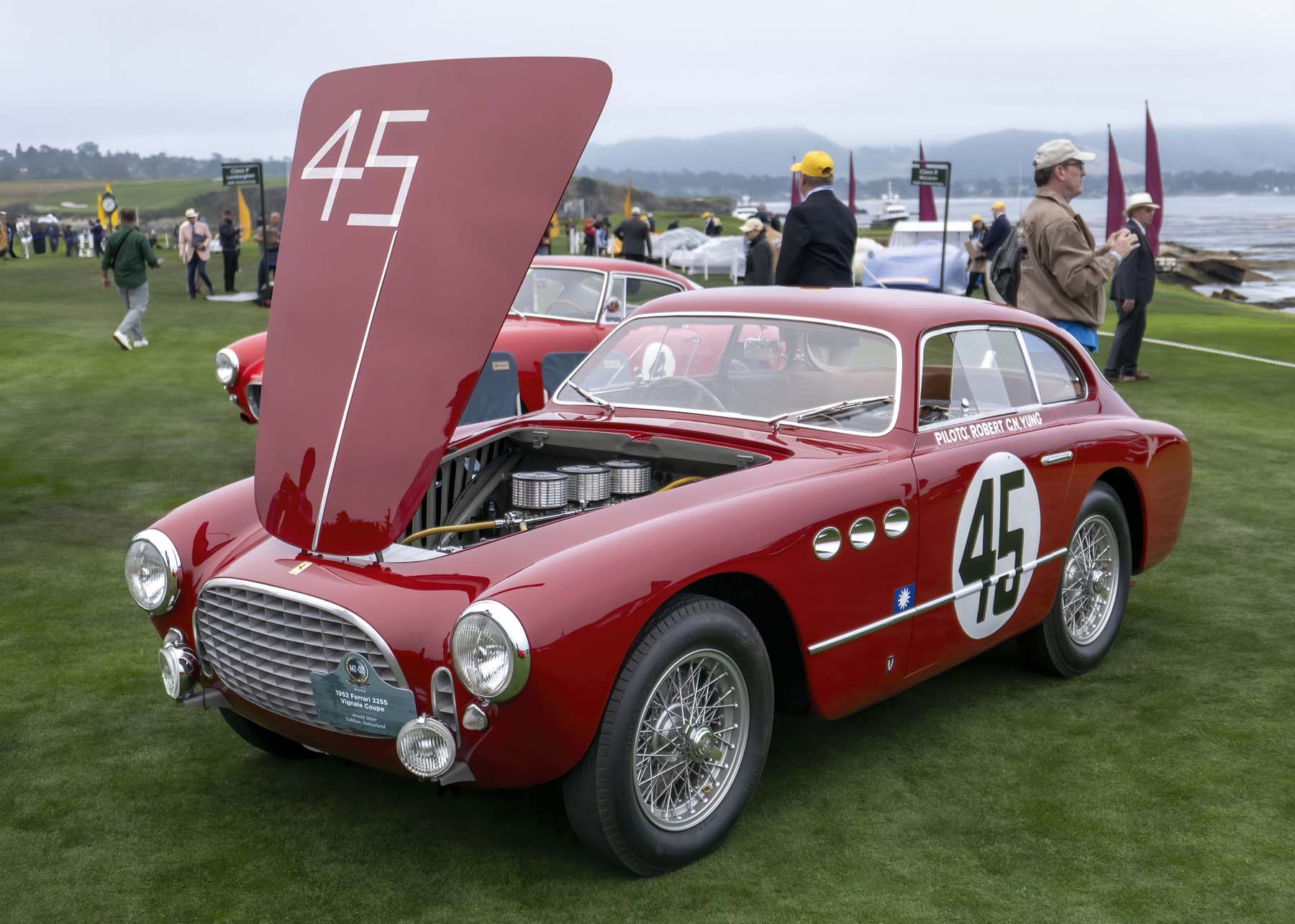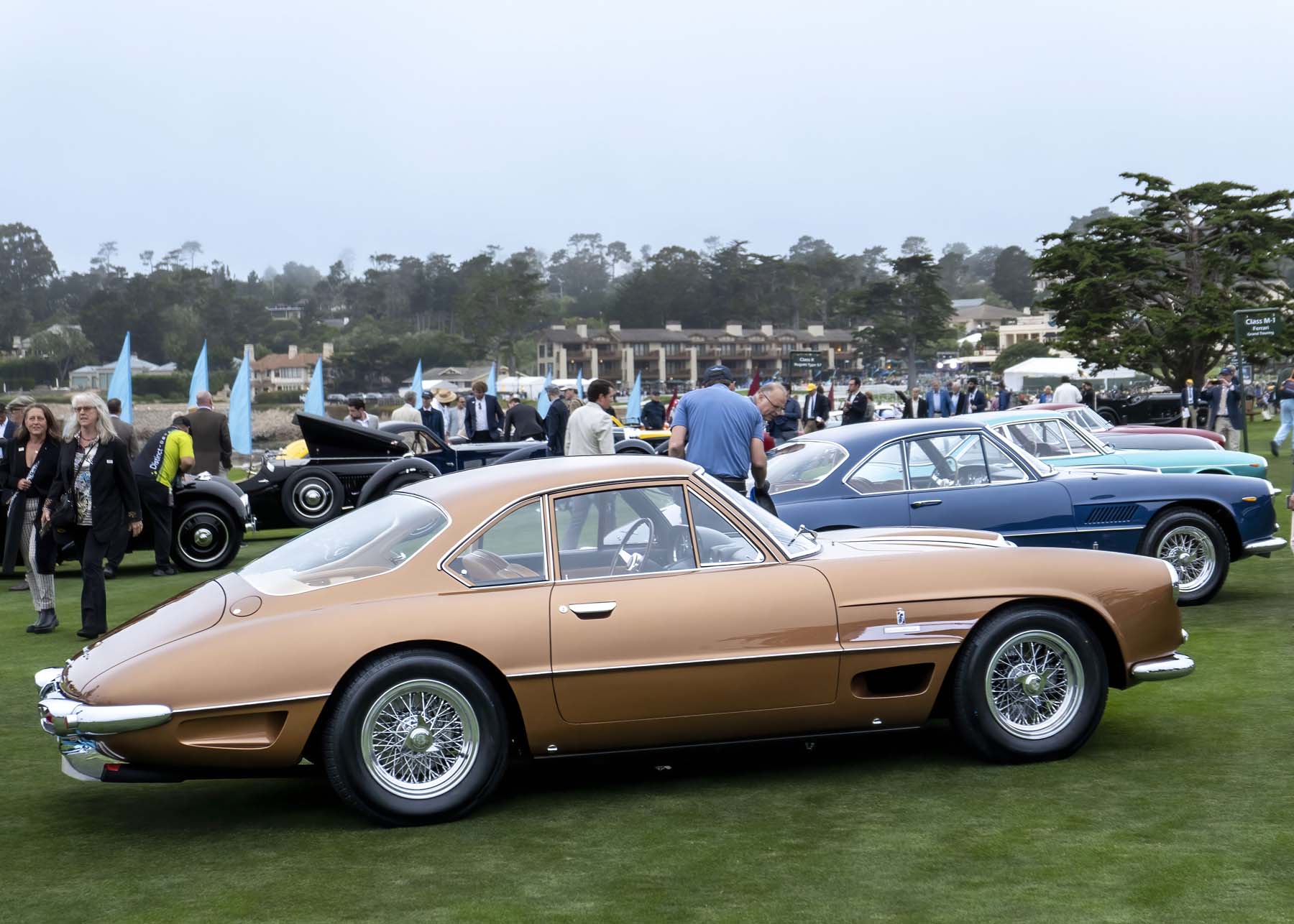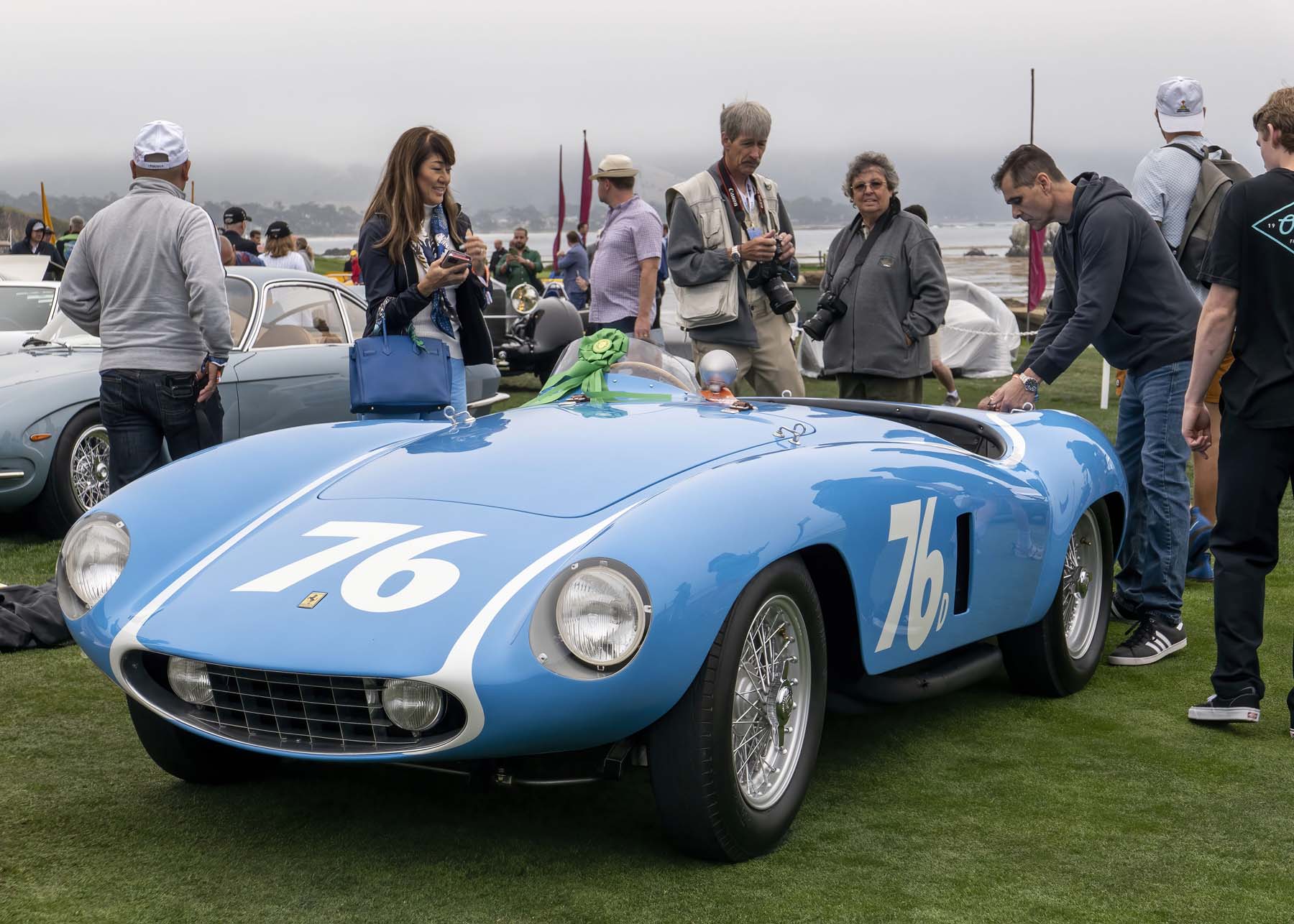 Other notable entries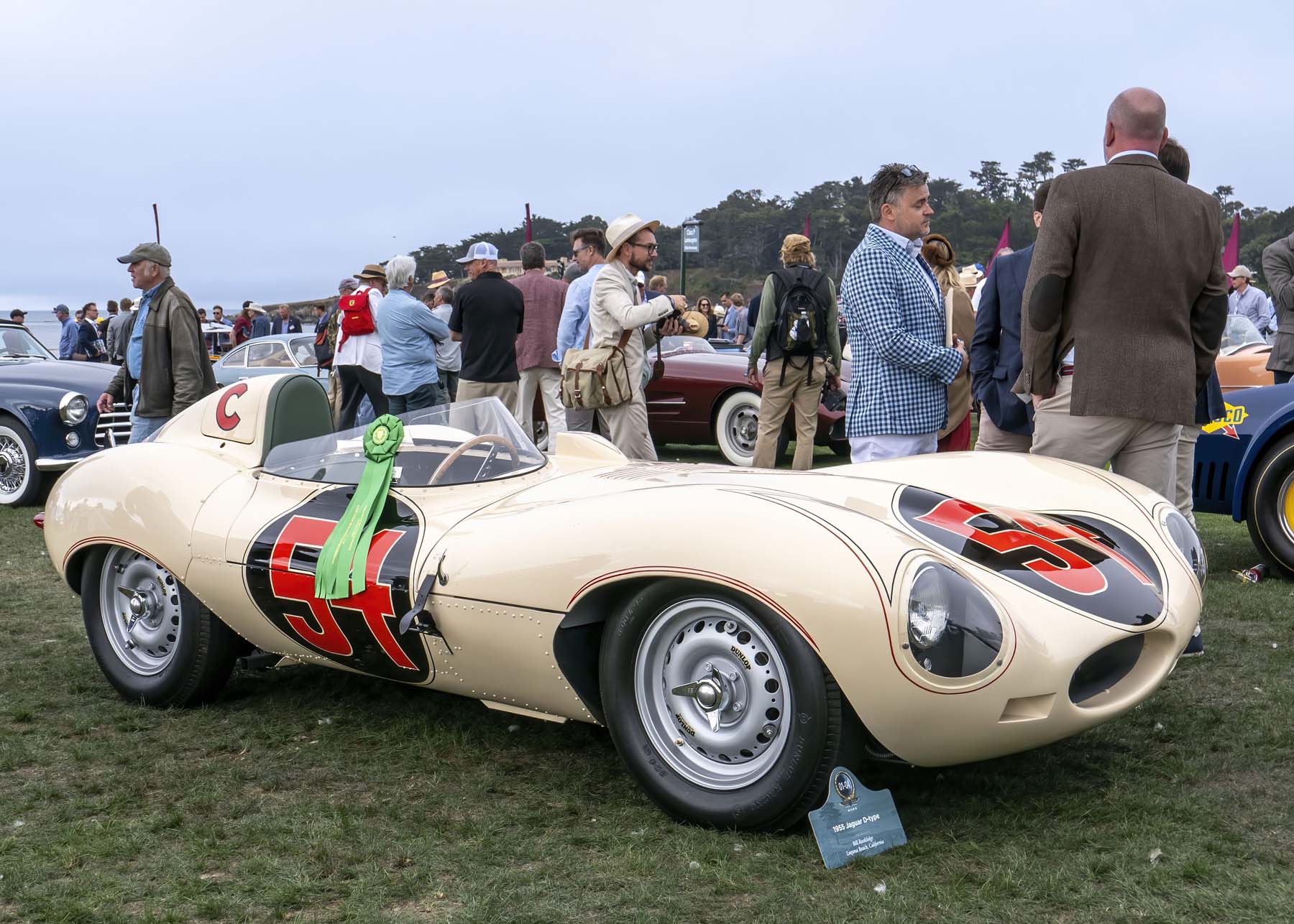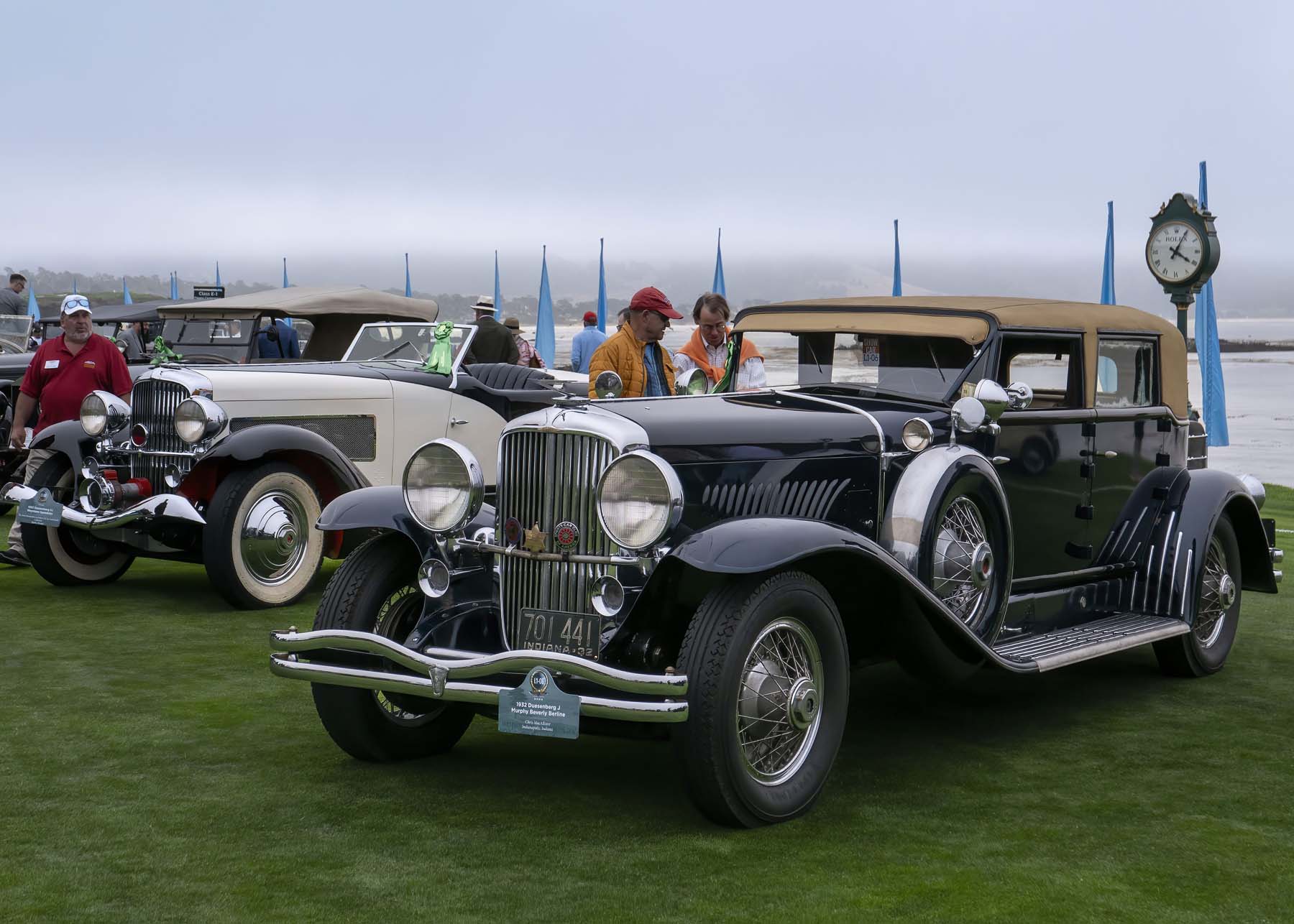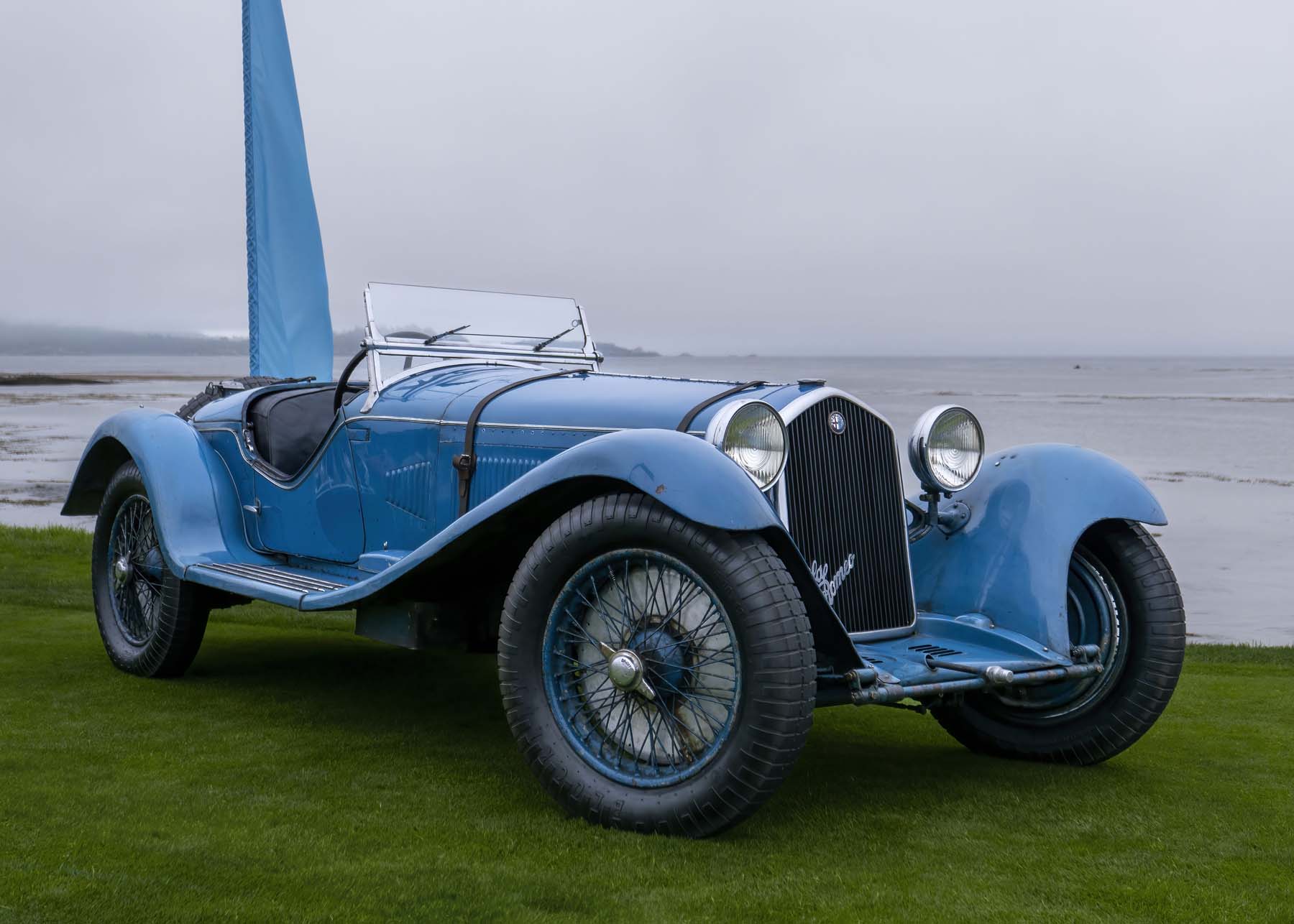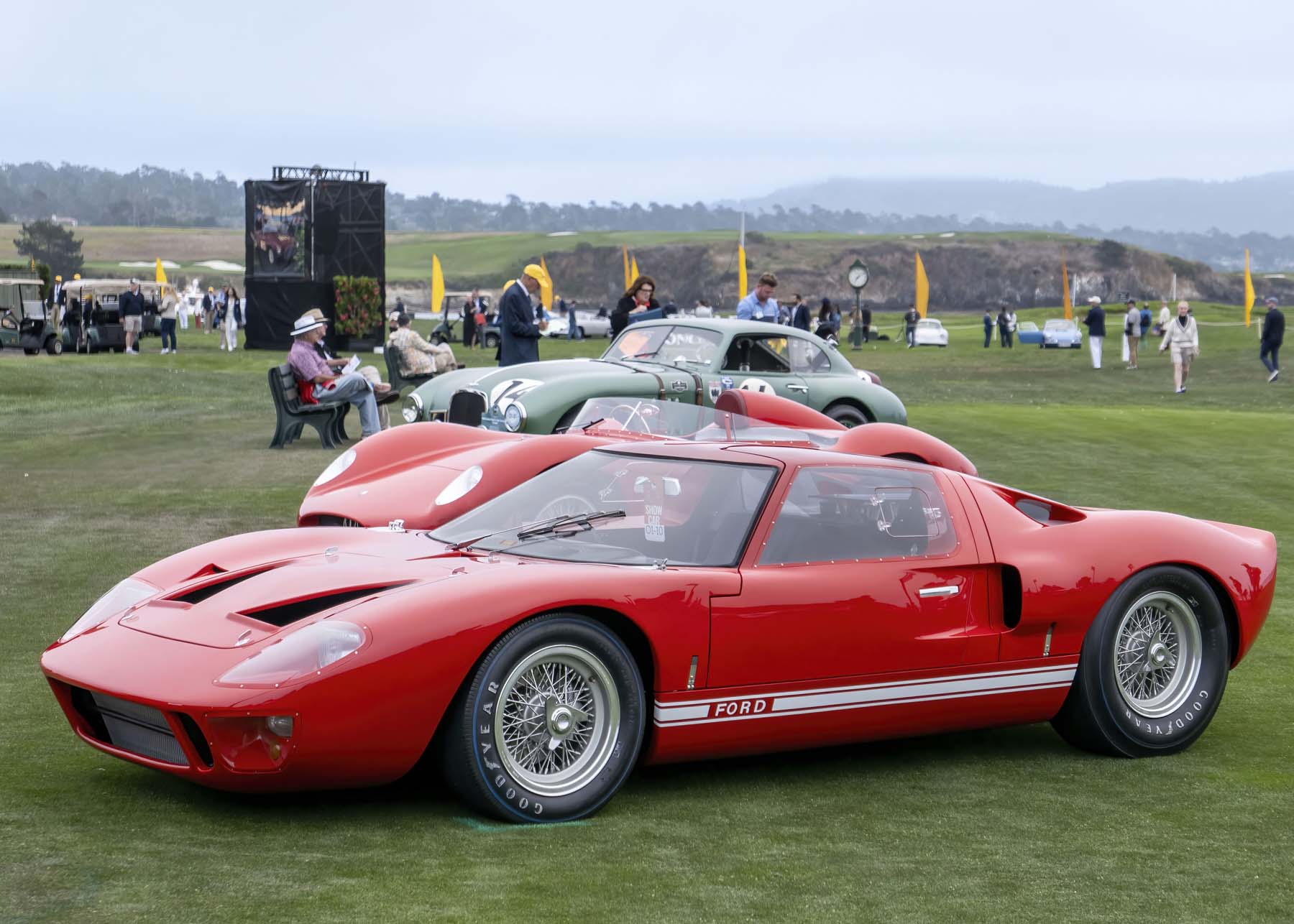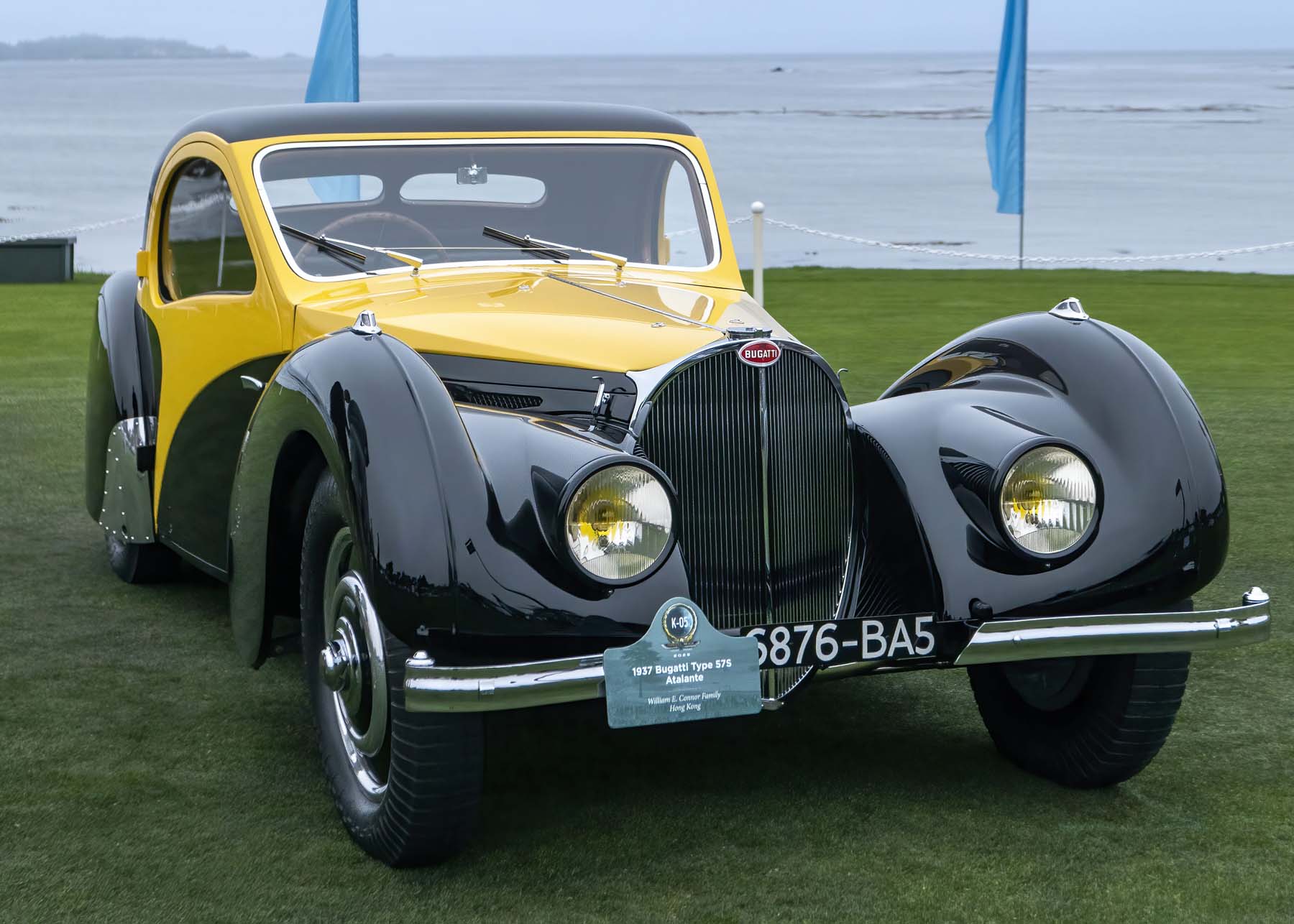 Pebble Beach Concours d'Elegance ® is a registered trademark.
Bonus Gallery
Video
Check HERE for highlight videos on YouTube.