Where do you think the classic car market is headed? Up, down or sideways? Hoping for a big correction? Does it even matter?
Our February 11th editorial asked readers to submit their viewpoint on the current direction of the classic car market. Are the markets overheating similar to the pictured 1953 Ferrari 340 Mexico Vignale Berlinetta, have global economic headwinds finally taken their toll on classic cars or are recent results a simple case of too much (low-quality) supply? Reader responses ranged from estimates of losses in the 30-40 percent range to the market taking a quick break, yet the overriding theme was one of caution.
Did anyone hit the nail on the head or did everyone miss the mark? Let us know your thoughts in the comment section below.
—
This is a market hiccup. All who've been involved in the collector car "market" for any length of time have seen market corrections or stalled markets, occur time after time. While it's true that there have been corrections in the value of cars that have temporarily spiked, it's usually those vehicles that have little intrinsic value. Cars that incorporate true engineering, styling, or other technological milestones will always maintain their value.
We can all agree that if you're involved in this field as an investment, the market will fluctuate just like the stock market or any other investment and must be measured with a similar yardstick; think decades, not month-to-month or year-by-year.
All of us have observed the collector car market become a "safe haven" for investors who realize little R.O.I from traditional investment arenas. I'm sure that this has also put a "thumb on the scale" in the appreciation of vs. genuine value of collector cars.
…the appreciation in value of these cars is simply an added bonus
If, however, you are a passionate car collector, the appreciation in value of these cars is simply an added bonus that can be used to explain your obsession to those who, otherwise, just cannot understand your passion; assuming that you feel the need to explain.
Many collectors of vehicles do so because of the appreciation/adoration that they have for the vehicles themselves. The dramatic swings in value, although real, often serve as an obstacle to the enjoyment or your, now precious, collector car. No longer able to be used for a fun drive to the grocery store, they've become the icons of worship.
Pay no attention to Chicken Little, the sky is not falling … except flying may become more challenging for the vultures.
Michael R.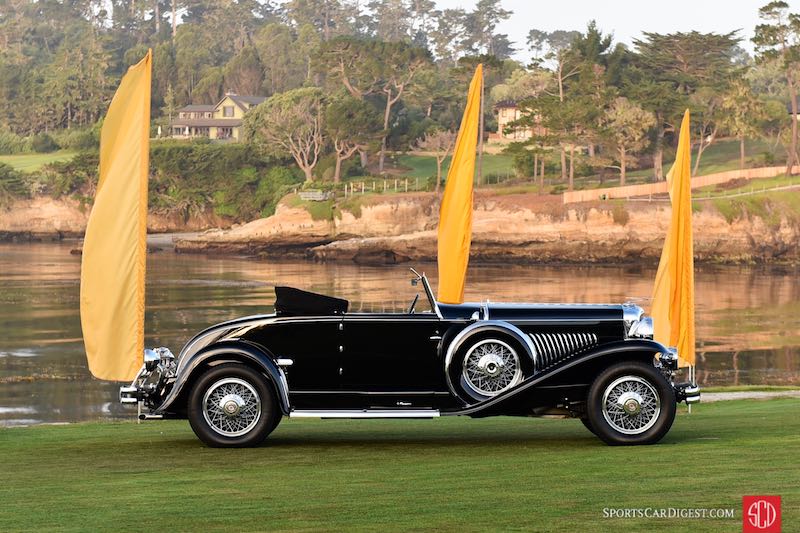 How can one even be surprised about the market taking a breather? Some cars, especially the ones that have doubled or even tripled in price in the last 2 years, just needed to come down and I believe they will continue to do so until they are in the "sanity range" (still providing a reasonable yearly return).
Blue-chip cars – whether road or race – will continue to do well and increase further. The best of the rest will also hold their values while the not-so-good cars will struggle.
…way too many auctions leading to an imbalance of the demand-supply equation
There are just way too many auctions leading to an imbalance of the demand-supply equation leading to an over-saturated market with quality (on the supply side) suffering.
Welcome back to reality!
Mark D.
—
The vintage collector car market is slowly going downhill. The reasons for this are many. However, one of the key elements is that when you attend a vintage car race, any of the myriad of car auctions, or watch them on TV the attendees are OLD gray hairs.
We, and I include myself, are not buying cars now but rather disposing of them. My wife could care less about my vintage cars (presently 15 of them). My daughter and grandsons don't care about them either. The younger generation likes electric green vehicles, not gas guzzling antiques. Then factor in the cost to restore, repair, maintain, insure, and store a car, and you have built in a massive wall of resistance to ownership. After all the youth of today are buying 400 square foot "Small Houses." You could put their house inside the trunk of a 1959 Cadillac. Why would they want a car that is bigger than their home?
There is no youth movement…
The vintage car market has always been driven by speculators. Of course the crash in the market back in the late 1980s cleaned the house then, but the same old guys are back at it. In another 10-20 years a lot of us original collectors will be gone. Who is going to take our place and keep the market going?
There is no youth movement that will replace us. How many of us have a turn of the century horse and buggy in the back yard? Nobody I know wants one. In another 25 years the collector cars now trading hands will be the modern day equivalent of the stage coach! They will all be put out to pasture, and go back to where they were 60 years ago. A bunch of old cars collecting dust in a barn somewhere.
CG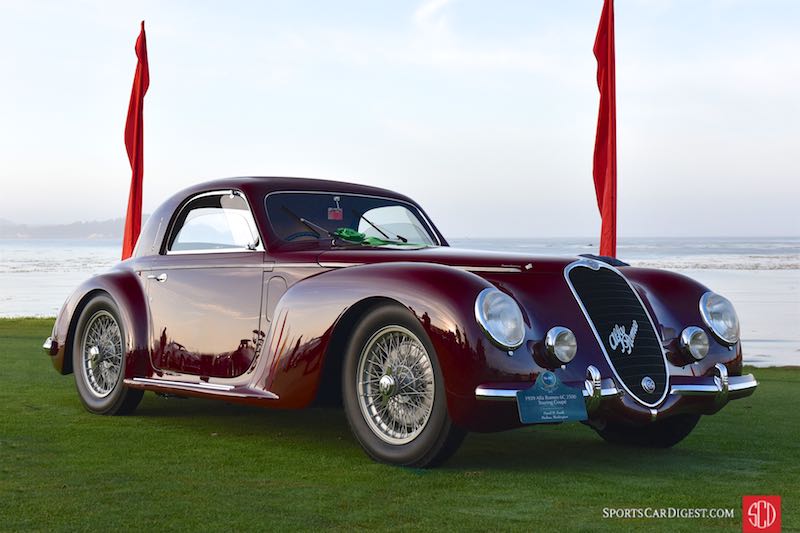 I am 67 and have been involved in the car hobby my entire life, from Dinkys to Chevys to Exotics! I think that there may be a bit of a rotation in and out of certain categories, i.e. muscle to fifties, antiques, classics, etc.
Further I think that the truly iconic rare and highly sought after cars will maintain their value and continue to appreciate. Of that genre, Ferrari as example, the lesser cars that have been lifted by the tide, I think, will adjust downward.
Greg D.
—
Unless you are a broker, dealer or closet trader, the current values of classic cars is just a guide for what to accept in a sale, or what to pay if you are buying a car! Classic Cars are a bit like stocks, if you buy good companies that provide adequate dividends and are solid operations, the current stock price is irrelevant … Just apply that philosophy to your current or future Classic purchase or sale!
Frank A.
—
Good buys of interesting 1970's consumer sports cars still can be found and the older buffs are releasing older collections due to health and circumstances.
Dave H.
I run a small restoration shop in Southern California, and the Porsche 356 has been my love interest. I say "Love", because I have never bought a car as an investment. Passion for the marque has driven my interest since my teen years. Presently I'm restoring an early 1973 911 for myself and a 1955 Pre-A Coupe is next in line.
Passion for the marque has driven my interest…
I find the key is bringing the cars as close as possible to factory spec and build quality as possible. It takes me a year to bring this off on an early 356. Some say our cars exceed what Porsche produced, but I am wary of over restorations.
Jim L.
—
It's the same old problem "supply and demand." When there are marked increases in sport car enthusiasts, there is going to be a greater demand. Complementing this is a violent population explosion world-wide.
The good old days when one could purchase a reasonably priced exotic car are gone forever; E.g., in the early sixties I purchased a Ferrari 250 LM for $20,000. The car was sold in the Pebble Beach show 2 years ago for $32 million! It is a shame that this situation is getting worse. It is not going to get better.
Hart I.
—
The global economy is rapidly deteriorating and the financial markets are nearing a panic. People have lost or are about to lose a lot of money. The collectible car market should decline commensurate — 30 to 40 percent.
Ed Z.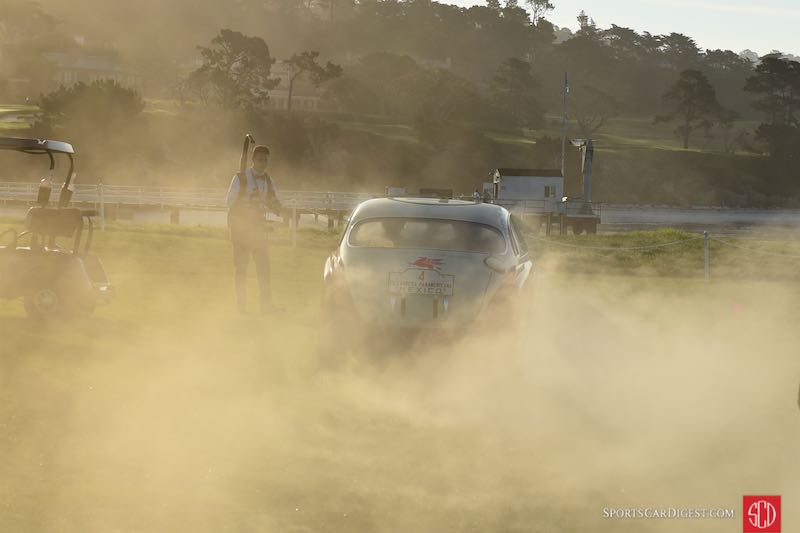 Today, (2/11/2016) the market opened down. Everybody seemed to have an opinion. One was that the 2% inflation rate used by most banks and the USA, is too high. It was said that 1.5% might be right, and that there would be a long period of slow growth.
Many people buy turn-key antique cars because they are a Fixed Asset. In the day of Fiat Money they are a type of currency that you can make yourself.
However those wanting a Daily Driver may opt for just a beater car. They can find them, but those prices and performance can be challenged by new cars, and they may stop appreciating as fast.
I think those who are Craftsmen, or can manage Craftsmen to restore cars to a turn-key state, even if they are not totally original, and are not exceptional, can sell turn-key running cars to folks who live in more gentle places with better climates.
People with serious money to spend should be OK if they buy the best that is available.
Many would buy more if they could, "Just Find The Garage Space".
The future looks bright…
I have always heard it said that with Antique Guns, there has never been a fall out in values.
It may be that Restoration Services can discover some Economies Of Scale. For Example. Porsche has a restoration shop in Stuttgart and one in Atlanta. They will restore any car they made, at the budget direction of the owner. That could work out well for them. Potentially the same with other makers.
The FIA has their (My words) "Heritage class" of Vintage Race Cars. Those are REAL and must be documented, and those French will NEVER let any fakes get past them. In the same racing class will be all of the Clones, which may be safer, and better, and, in general, very slick. Cars like the Shelby 350GTR, The new made Cobra Le Mans Coupes, those Lightweight E-Types, and all the fake Ferraris.
Think of all of this like Antique Guns, or Stradivarius Violins. I did not even talk about five axis Milling Machines.
The future looks bright, fantasies are often better than the real thing.
Thorn F.
—
Sideways to slightly down (10-15 percent) for average cars and up (10-20 percent) for high quality, rare cars.
Karsten L.
—
Just sold a 911 at Bonhams and sat through most of the Scottsdale auctions.
…10-25 percent decline from this time last year
Best of the Best in Ferrari, Aston, Duesey's etc still pull decent money; However the MB 540K at RM sold at $9 million against a $12 mill expectation; MOPAR exclusive cars holding but steep decline in good to average cars; Other marques and just 'good' cars in a 10-25 percent decline from this time last year; 911's have definitely cooled just as too many are hitting the market.
Likely overall economic conditions are depressing moods, euro money is less active, Middle East and Chinese money is out right now. Cars don't seem to be replacing stocks as safe havens except for those Best of the Best
Steven V.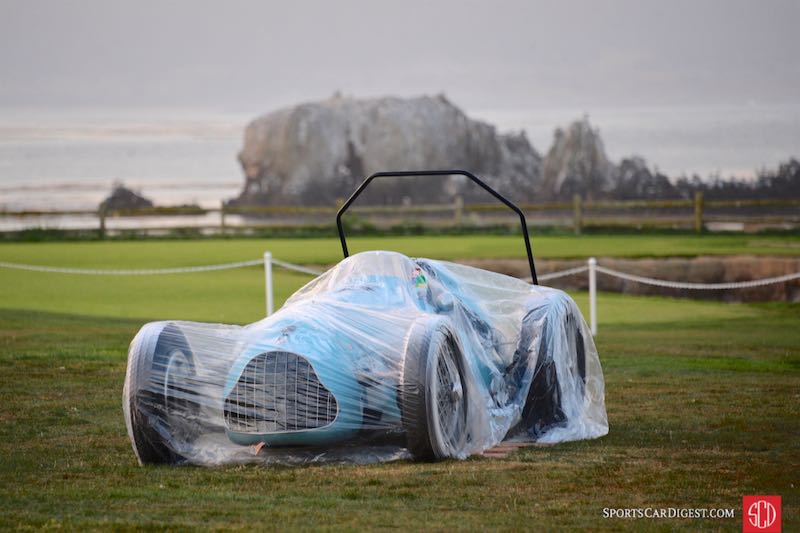 As for the classic car market … up, down or sideways, it really isn't about us. You probably don't want to hear this, but the $100,000 Chevelle or $250K GT350 is pocket change for the 1 percenters, and that's who is playing at this level. I'm glad I found my '66 Mustang GT Fastback 27 years ago. I drive it, beat it, and work on it year-after-year. The collector bums can have their collections … it's basic hording of an asset that ain't as liquid as they'd like, but they don't care either.
…basic hording of an asset that ain't as liquid as they'd like
I just hope when we're all dead, that the grand kids won't go "What do we do with all the $#!+ grandpa (or ma) left us?" Hopefully, there will still be some individuals out there who want to drive 'em, beat 'em and fix 'em!
Cliff T.
—
Here in Australia it is clear that there are some classics which have shown a consistent increase with a doubling (or more) in sale price. E-type Jaguars (now plus 100k), 1960-'70s Aston Martin (100k plus) 1960s Mercedes-Benz coupes, Mercedes 300 SEL 6.3 (increase from 12k to 50k plus), Ferrari 400i (24k to 60k plus and the Espada (now rarer than unobtainium). Other cars have retained consistent fixed sales figures and consequently have really lost value. MGB, Jaguar saloons, Rolls-Royce and most American muscle cars. True racing cars are in another category altogether. Figures based on personal experience plus Shannons auction results.
Hugh S.
—
I've been following and attending car auctions for a number of years. This year the quantity of lesser quality cars was up as more owners seek to get out before the perceived bubble bursts.
…the quantity of lesser quality cars was up
I am a Porsche pusher and own an 1989 930 and a 996 GT2. The number of 930's on the market both at the auctions and on the web selling sites at astronomical asking prices is unreal. Granted, they won't be made any more but most are driver cars not show cars and hence supply is higher than demand at the moment, causing lower prices or no sale at the high reserves being desired.
Richard C.