1
Wendy Markey-Amey, British dancer and touring car racer dies at the age of 75 (2021).
4
NASCAR great Buck Baker born (1919).
5
Gregg Hansford dies when his Ford Mondeo crashes at Phillip Island, Australia, on the second lap of the first race of the new Australian 2-liter Touring Car series (1995).
6
The McLaren MP4, the world's first car with a carbon-fiber monocoque chassis, debuts for the press at Silverstone in Northamptonshire, England (1981).
7
David Piper takes delivery of Lola MkIIIB chassis SL76/150 (1969).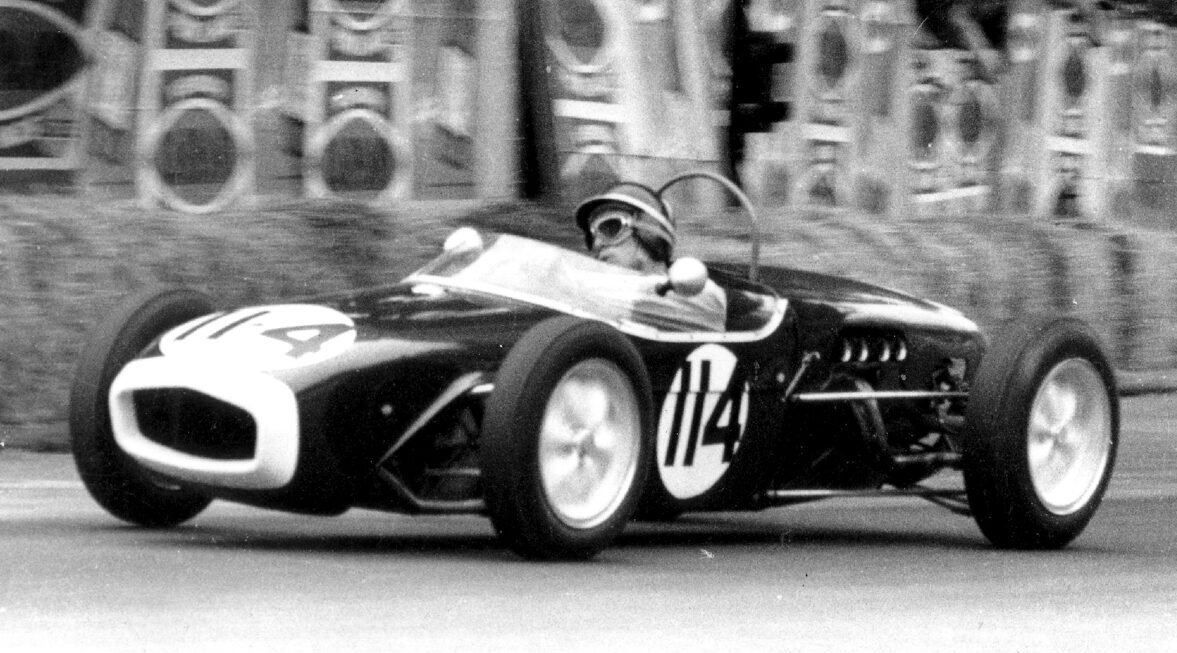 9
Vic Elford drives the Inaltera GTP endurance racer in its first track test, on the Mas du Clos circuit in France (1976).
11
IHRA and NHRA Pro Stock champion Lee Shepherd is killed in a testing accident in Ardmore, Oklahoma. He is 40 years old (1985).
12
Hurley Haywood, Bob Holbert, and Bruce Leven drive the Bayside Disposal Porsche 935 to overall victory in the 12 Hours of Sebring. The GTO class is won by the Porsche 911 RSR driven by Chuck Kendall, Pete Smith, and Dennis Aase (1981).
13
Tazio Nuvolari drives a Bugatti 35C to victory in the Grand Prix of Tripoli for his first international auto racing win (1928).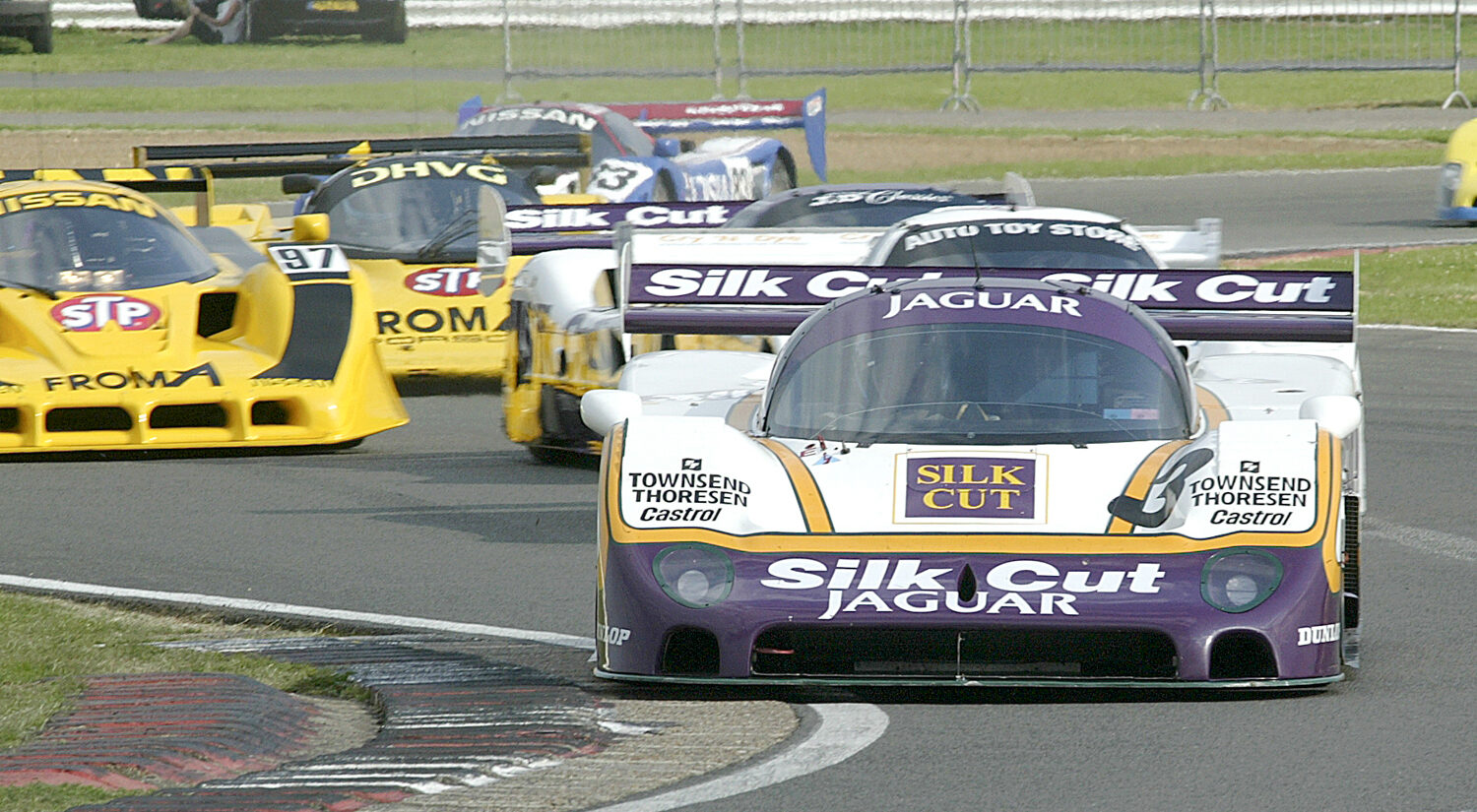 15
The Böblingen, Germany, district administration issues a registration certificate for the road legal Porsche 962 Dauer Le Mans GT (1994).
18
Trans-Am and Can-Am champion and Indy 500 winner Mark Donohue is born (1937).
19
Jim Clark wins the Formula Junior race at Goodwood, England. Second is John Surtees in his first ever auto race (1960).
20
Kurt Ahrens Sr. & Jr. test Stanguellini Formula Junior cars at Modena, Italy (1960).
21
At Silverstone, England, Adrian Newey performs his new job as race engineer for Christian Danner in an F2 March for the first time. Danner DNFs (1982).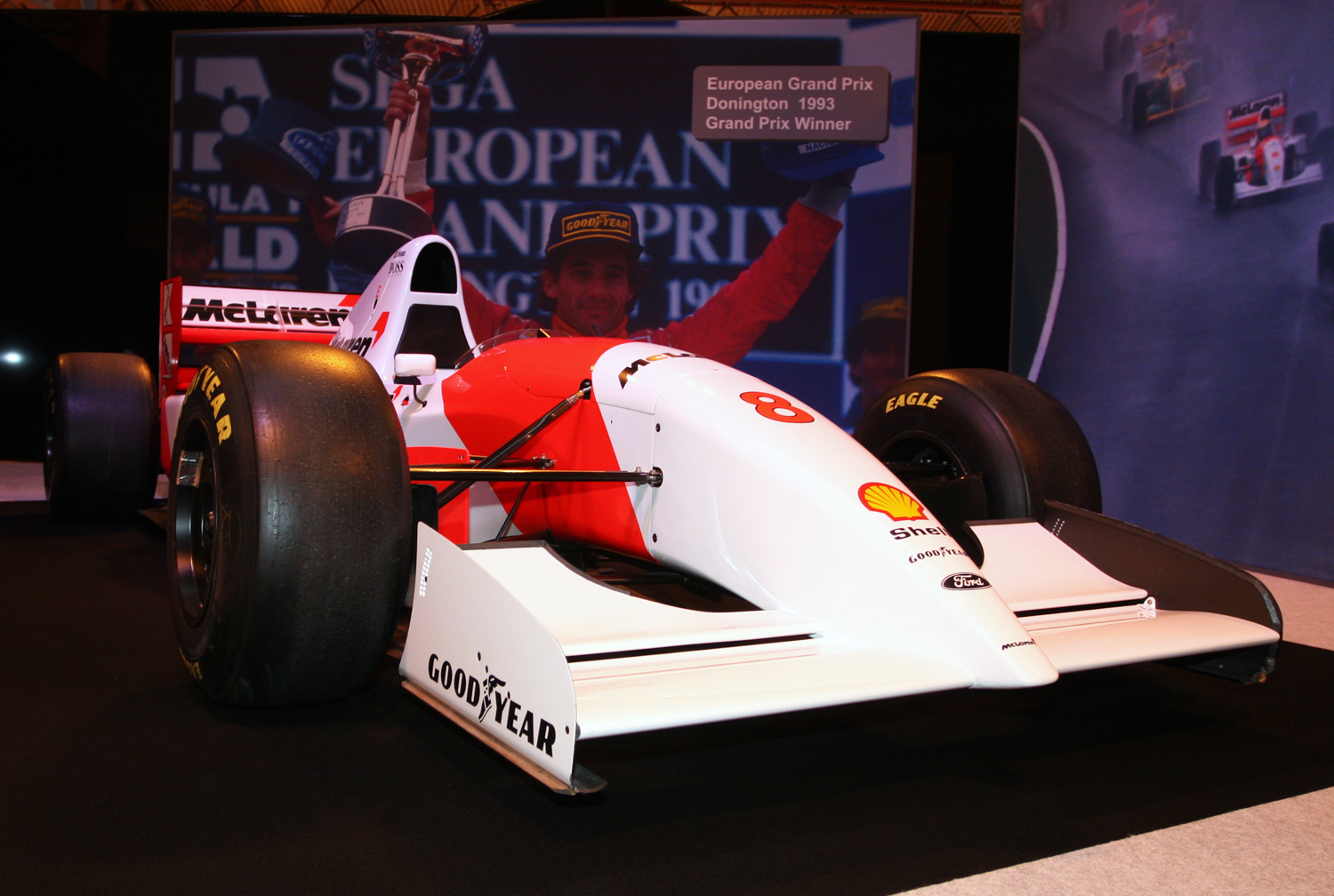 22
The 360-kilometer WEC race at Jarama, Spain, is won by the Silk Cut Jaguar XJR-8 driven by John Watson and Jan Lammers (1987).
24
Juan Manuel Fangio and Eugenio Castellotti drive a Ferrari 860 Monza to victory in the 12 Hours of Sebring (1956).
27
Jackie Ickx drives a Ford Mustang to victory in the Grand National Touring Car race at Zolder in Belgium (1966).
28
Adrian Fernandez drives a Patrick Racing Reynard 98I-Ford/Cosworth to victory in the CART Budweiser 500K race at Twin Ring Motegi in Motegi, Japan (1998).
29
Racer David Prophet dies in a helicopter crash at age 43 (1981).
31
Racecar designer (Ti22, Shadow MKII, Shadow MkIII) Peter Bryant dies at the age of 71 (2009).