1
Bob Garretson, Brian Redman, and Bobby Rahal drive a Porsche 935 K3 to victory in the 24 Hours of Daytona, the first IMSA GTP race. Bill Koll, Rob McFarlin, and Jeff Kline win the GTU class in a Porsche 911 (1981).
3
Art Christman makes the first sub-10 second (9.40) run on a 1/4-mile drag strip (1953).
4
Racecar builder Joe Huffaker is born in Terra Haute, Indiana (1927).
5
The Porsche-powered Kreepy Krauly March 83G driven by Darel van de Merwe, Tony Martin, and Graham Duxbury wins the Sun Bank 24 Hours of Daytona (1984).
6
Midget and sports car racer Phil Walters, AKA Ted Tappett, dies at age 84 in Florida, USA (2000).
9
Carl Fisher, James Allison, Arthur Newby, and Frank Wheeler form the Indianapolis Motor Speedway Corporation (1909).
11
Fred Offenhauser, of Offenhauser engine fame, born in Los Angeles, California (1888).
12
The New York-to-Paris race begins in Times Square, New York, NY.  Over five months later, the Thomas driven by Schuster, Roberts, and Williams will win the race (1908).
13
F1 and Indy car racer Jim Crawford born in Funfermline, Scotland (1948).
14
Mark Donohue, driving a Porsche 911 Carrera, wins the final race of the initial International Race Of Champions series, clinching the IROC title. Last race win of Mark's career (1974).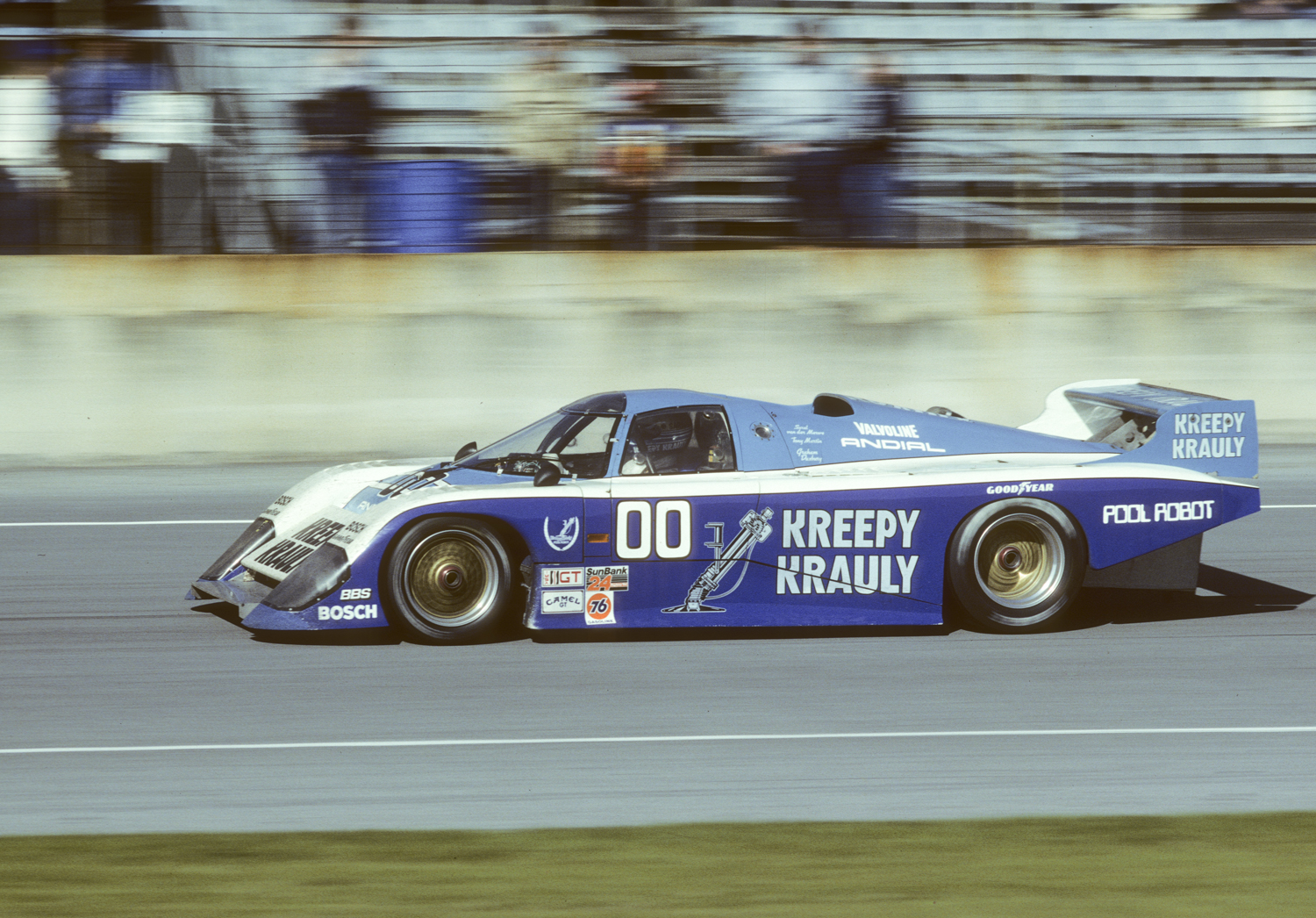 16
Hendrick Motorsport Chevys finish 1-2-3 in the Daytona 500.  Jeff Gordon wins followed by Terry Labonte and Ricky Craven (1997).
19
The Lancia Stratos of Antonio Carello and Perissinot Maurizio wins the European Rally Championship Rally Costa Brava (1978).
20
A.J. Foyt wins the NASCAR Daytona 500 at Daytona Beach, Florida (1972).
22
It is announced that key elements of the Champ Car World Series will be merged into the Indy Racing League (2008).
23
Lee Roy Yarbrough drives a Junior Johnson Ford to victory in the Daytona 500 (1969).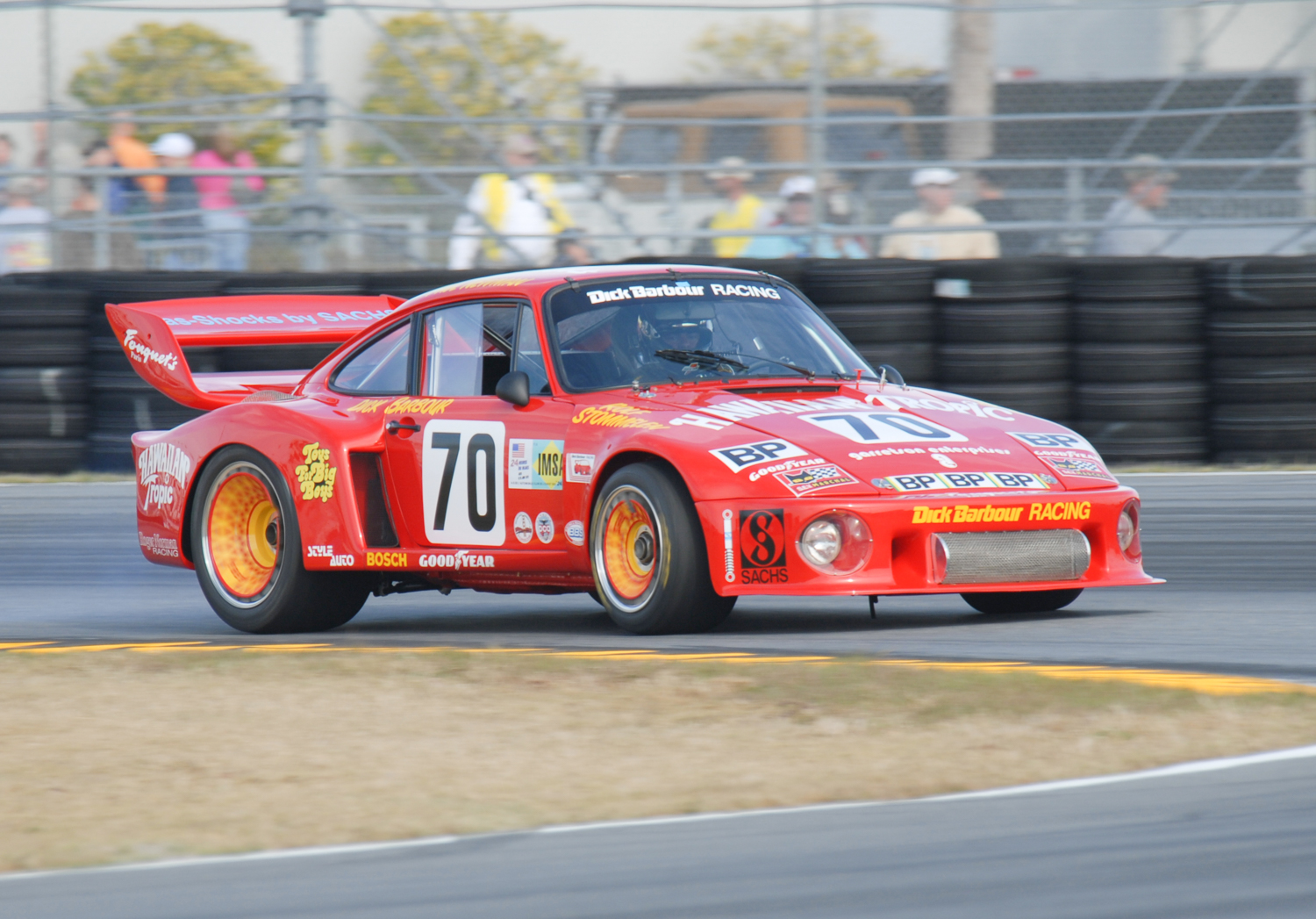 24
The Gran Premio Eva Perón in Argentina is won by José Froilán González driving a Ferrari (1954).
25
Dentist and Grand Prix winner Tony Brooks is born in Dunkinfield, Cheshire, England (1932).
27
Dan Gurney's All American Racers team track test their 1970 Plymouth Baracuda Trans-Am racer for the first time (1970).
28
Ken Miles and Lloyd Ruby drive a Ford GT40 to victory in the 2000 kilometer World Prototype Championship race at Daytona, Florida (1965).