3
Penske Racing debuts their AMC-powered F5000 Lola T330 in the L&M Continental Series race at Mid-Ohio Sports Car Course in Lexington, Ohio. Mark Donohue drives the car to third place in both heats (1973).
4
The first F1 Detroit Grand Prix is won by John Watson, driving a McLaren (1982).
5
John Surtees wins the CSCC Players 200 sports car race at Mosport Park in Bowmanville, Ontario, Canada, driving a Lola T70 Spyder (1965).
6
Mansour Akram Ojeh, McLaren shareholder and head of investment for TAG, dies at age 68 (2021).
7
Arie Luyendyk is declared the winner of the 500km IRL race at Texas Motor Speedway after Billy Boat is initially, and mistakenly, named the winner because of a lap scoring error. Boat's team owner, AJ Foyt, slaps Luyendyk in the winner's circle before results are sorted out (1997).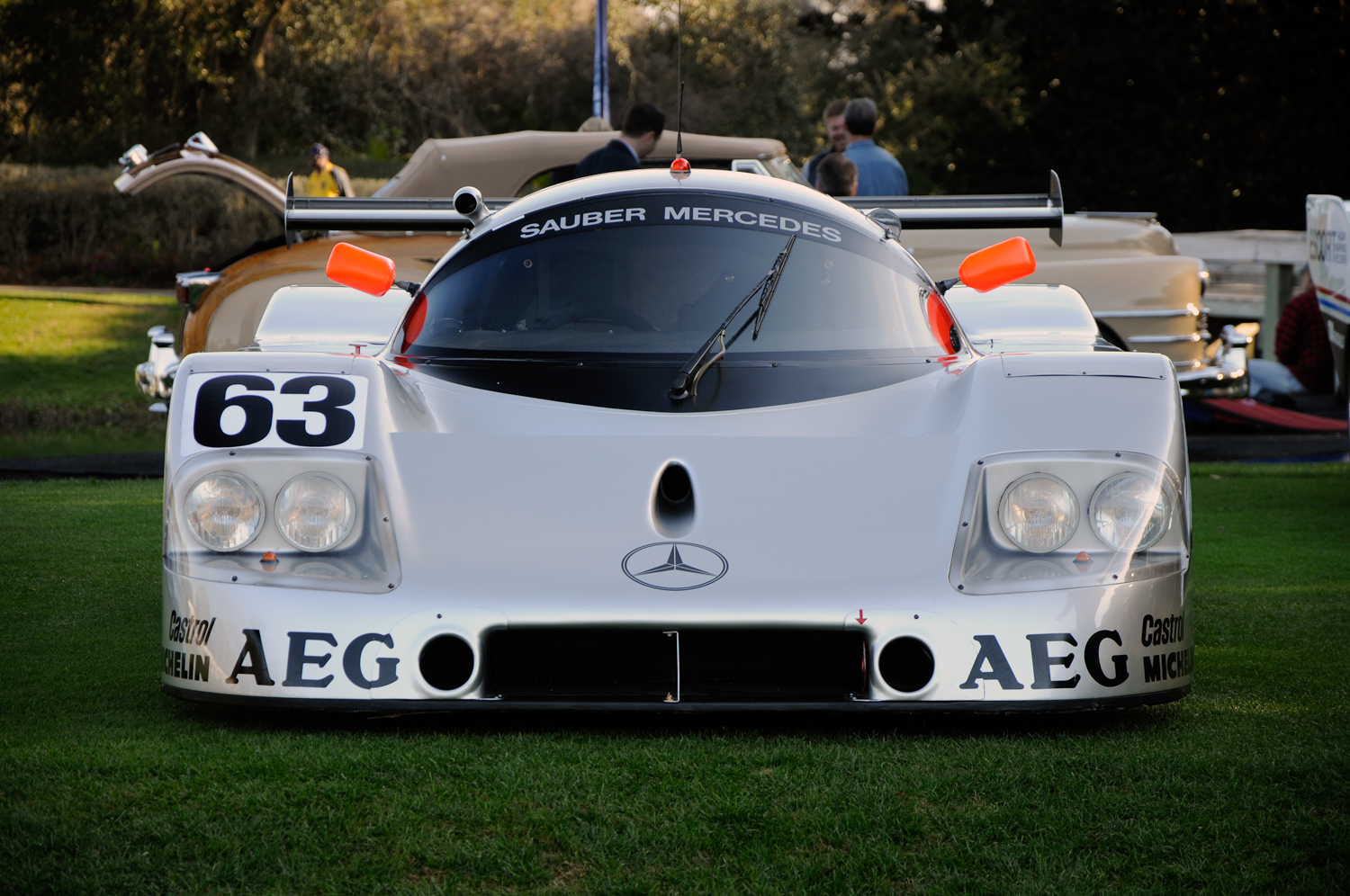 8
1976 F1 World Champion James Hunt announces his retirement from racing (1979).
11
The 24 Hours of Le Mans is won by the Sauber Mercedes C9 driven by Jochen Mass, Manuel Reuter, and Stanley Dickens (1989).
12
Sports and touring car racer Manuel Reuter is born in Mainz, West Germany (1961).
14
All professional racing is cancelled at the bankrupt Watkins Glen race track, in New York (1982).
15
F1 Champion and TV commentator James Hunt dies from a massive Heart attack at age 45 (1993).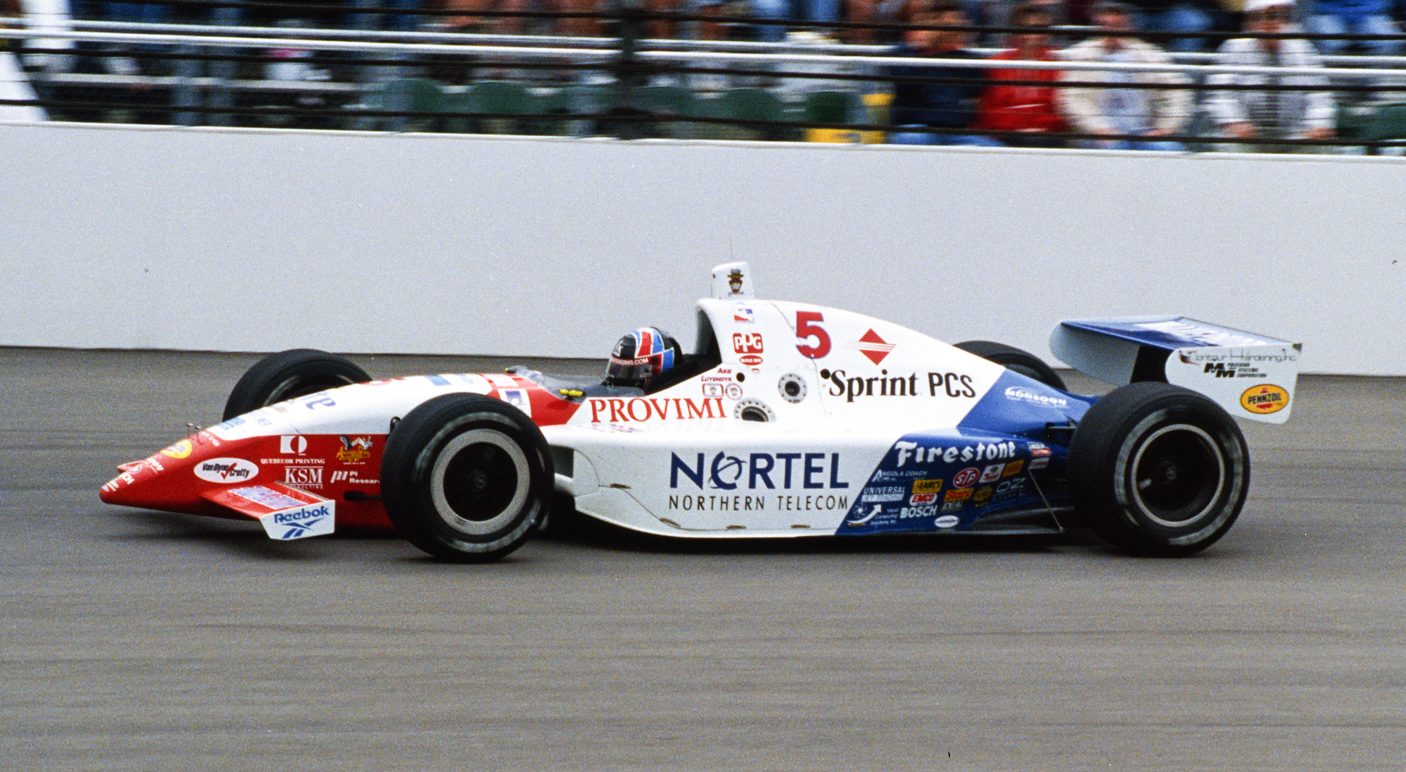 17
George Follmer wins the Watkins Glen, New York, SCCA Trans-Am race driving a Roy Woods Racing AMC Javelin (1972).
18
A corner at the Nürburgring in Germany is named after the late Sabine Schmitz, "Queen of the Nürburgring" (2022).
19
Chris Bristow and Alan Stacey die in separate accidents during the Belgian Grand Prix at Spa. The race is won by Jack Brabham in a Cooper-Climax (1960).
20
Derek Bell and Jackie Ickx drive a Porsche 956 to victory in the 24 Hours of Le Mans (1982).
21
The Fina BMW M3 E30 of Johnny Cecotto, Christian Danner, Marc Duez, and Jean-Michel Martin wins the 24-hour race on the Nürburgring Nordschleife in Germany (1992).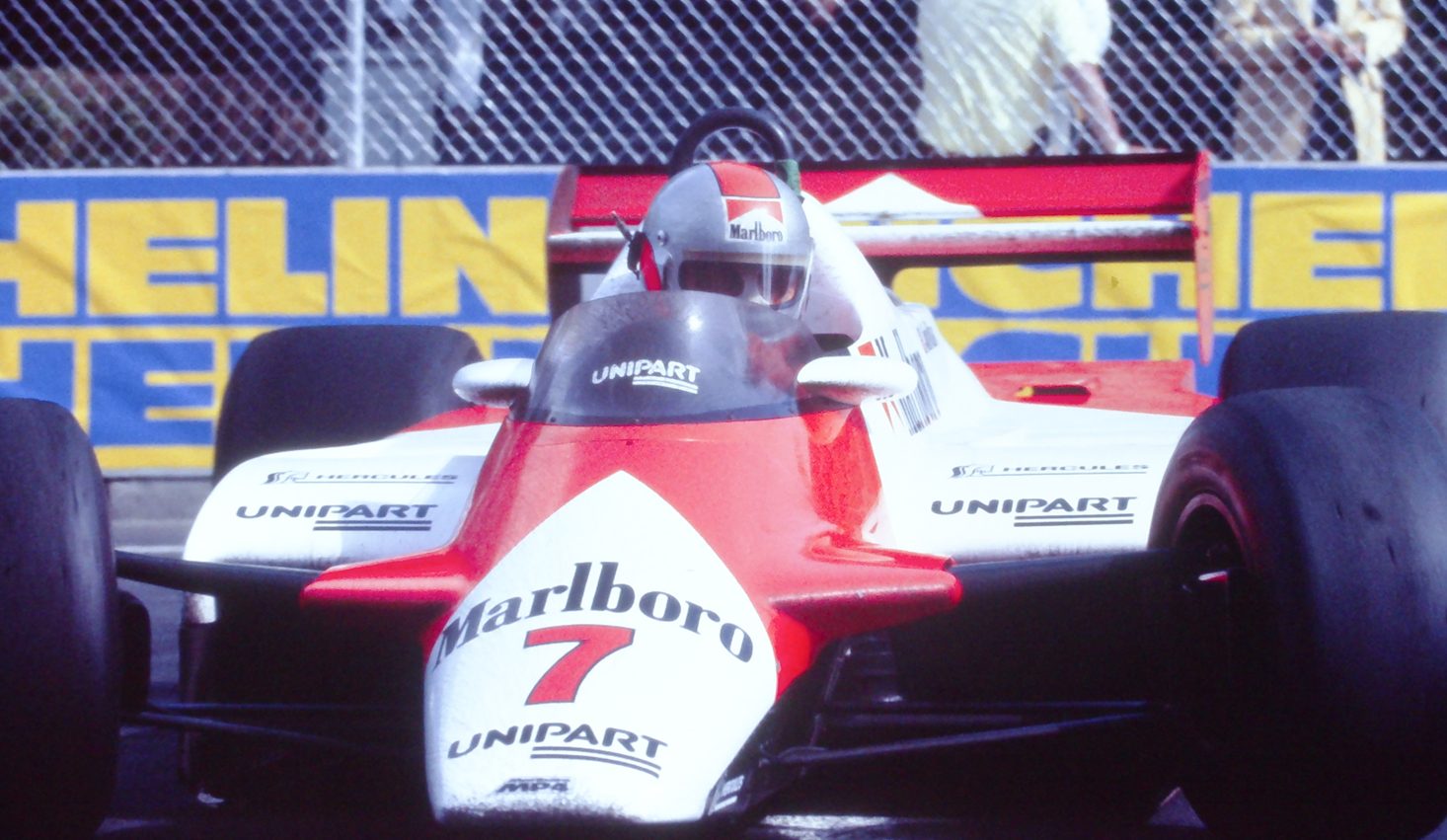 22
The 180-degree crankshaft used by Audi in the DTM is ruled illegal. Audi immediately withdraws from the series (1992).
25
Future F1 race winner and two-time Can-Am champion (1977 & 1980) Patrick Tambay is born in France (1949).
26
Peter Gregg drives a Porsche 934 to victory in the IMSA sports car race at Portland, Oregon (1977).
28
The March 707 Group 7 race car makes its race debut in the Interserie race on the Norisring in Nuremburg, West Germany, with Ralph Kelleners driving (1970).
30
The Porsche 935/2 "Baby" is driven for the first time, just days before its first race (1977).