1
Frederick Woodruff "Ted" Field, entrepreneur, media mogul, and owner of Interscope Racing is born (1953).
3
Jackie Ickx, driving a Lola T333CS-Chevrolet, wins the SCCA Can-Am race at Mosport Park in Bowmanville, Ontario, Canada (1979).
5
Herbert Schnitzer, co-founder (along with brother Josef) of Schnitzer Motorsport, is born in Bavaria, Germany (1941).
6
Mike Hawthorn drives a Ferrari to victory in the French Grand Prix at Reims. Luigi Musso dies after crashing his Ferrari. First F1 race for Phil Hill, Carroll Shelby, and Troy Ruttman. Juan Manuel Fangio's last F1 race (1958).
7
Bobby Rahal wins the CART Detroit Grand Prix driving a Chevrolet-powered Lola T92/00 (1992).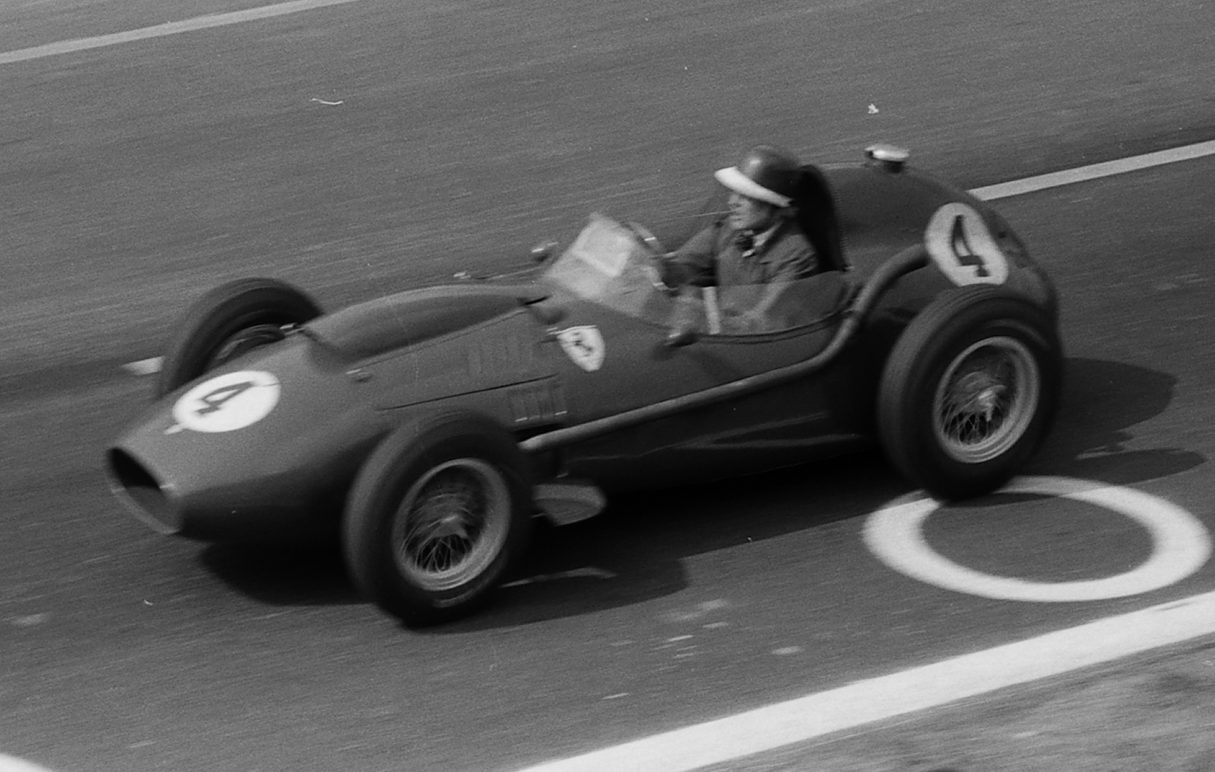 8
Franz Konrad, 1983 German F3 champion and founder of Konrad Motorsports GmbH, is born in Graz, Austria (1951).
10
Canadian Eppie Wietzes, the 1981 SCCA Trans-Am champion, dies at age 82 (2020).
11
The SCCA Can-Am race on the Mid-Ohio Sports Car Course in Lexington, Ohio, is won by Alan Jones in a Lola-Chevrolet (1978).
12
Bruce Leven, racer and owner of the Bayside Disposal Racing team, is born in Chicago, Illinois (1938).
15
Jean Rondeau and Jean-Pierre Jaussaud drive a Rondeau M379B to victory in the 24 Hours of Le Mans, Rondeau becomes the first and only person to win Le Mans in a car he built himself (1980).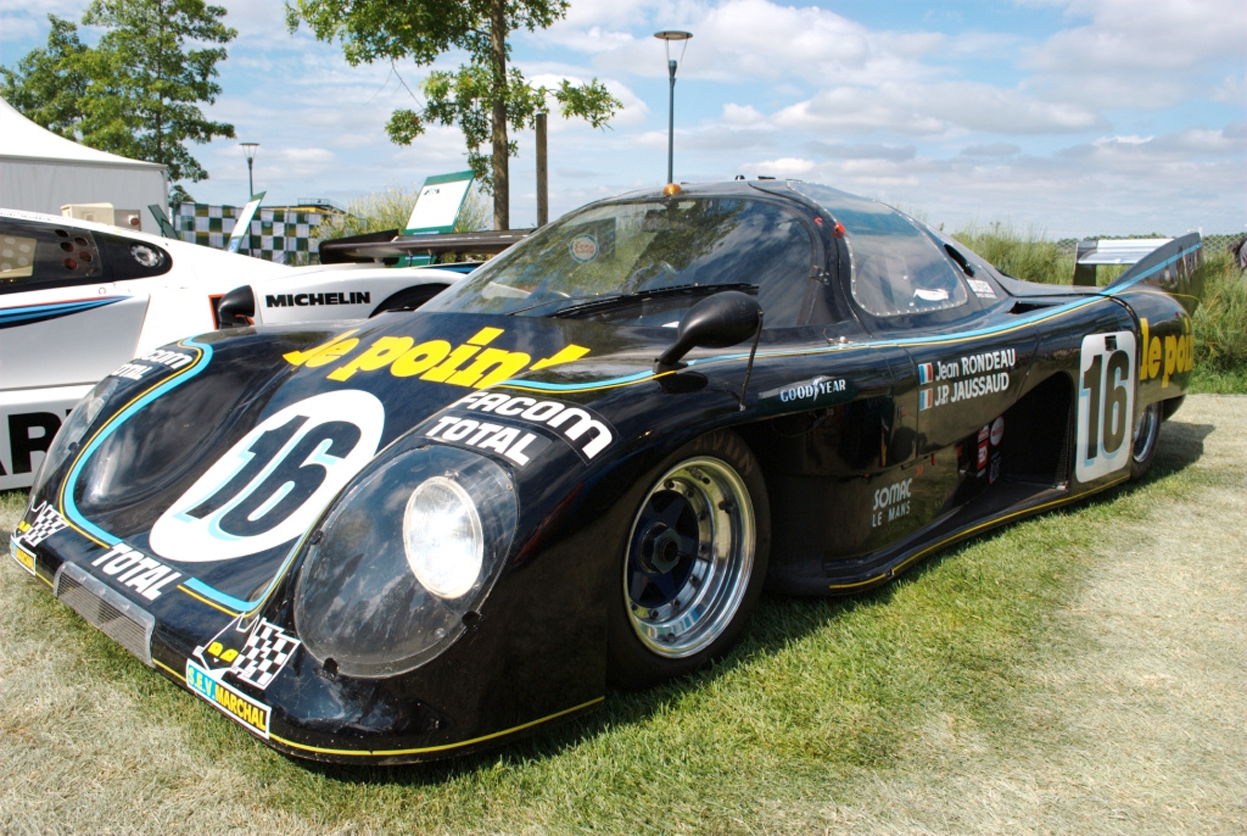 16
The Indy Racing League terminates their sanctioning agreement with the United States Auto Club because of major errors made at the previous two IRL races (1997).
17
Henri Pescarolo and Klaus Ludwig win the 24 Hours of Le Mans in the New Man Porsche 956B. John Morton, John O'Steen, and Yoshimi Katayama win the C2 class in a BFG Lola T61-Mazda (1984).
19
Jack Hinkle wins a sports car race in Oklahoma City, Oklahoma, driving a Maserati Tipo 61 (1960).
20
The Opel Kadett GT/E makes its DRM race debut in Hockenheim, West Germany (1976).
21
Carroll Shelby and Roy Salvadori drive an Aston Martin DBR1 to victory in the 24 Hours of Le Mans (1959).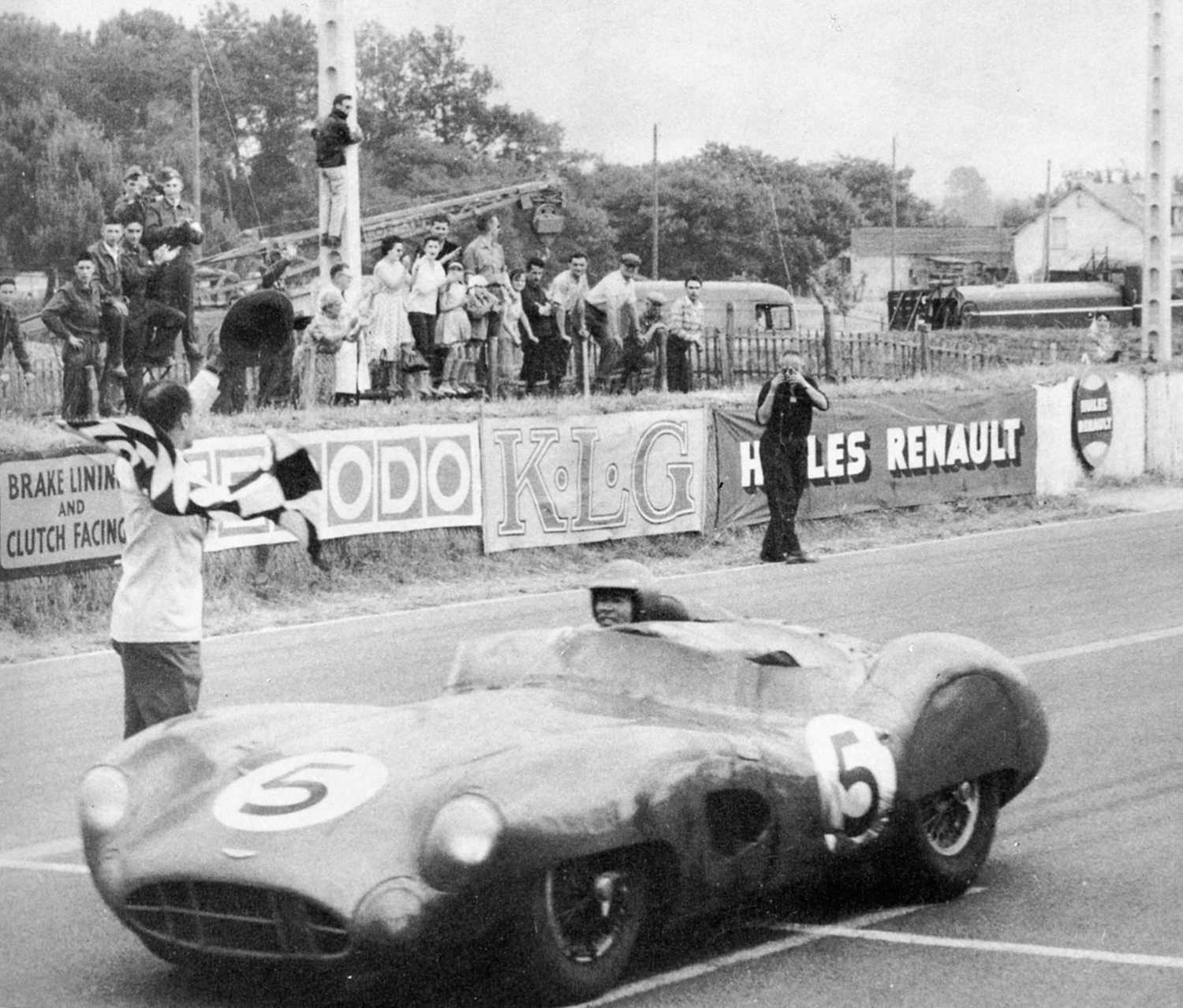 22
Bobby Unser drives a Penske to victory in the CRL Indy Car Pocono 500 in Long Pond, Pennsylvania (1980).
24
Jorge de Bagration and Nuria Llopis, in a Lancia Stratos HF, win the ERC Rally de Ourense in Galicia, Spain (1979).
27
Jim Clark wins the French Grand Prix at Clermont-Ferrand in a Lotus 33-Climax (1965).
28
The very first Interserie race, on the Norisring in West Germany, is won by Jürgen Heuhaus in a Gesipa Racing Porsche 917K (1970).
30
The board of Hulman & Company removes Tony George as CEO of the company and of the Indianapolis Motor Speedway (2009).