Mecum Auctions has announced that the famed Corvette Z06 known as "Gulf One", will be offered for sale at its Kissimmee auction, January 6–16, 2022.
With a singular history chronicled by voluminous and highly detailed documentation, this 1963 Chevrolet Corvette Sting Ray Z06, known as "Gulf One," holds a special place in Corvette and American road racing history as the most successful factory-backed production racing Corvette of the C2 era, which, ironically, commenced almost six years into the Automobile Manufacturers' Association's self-imposed ban on factory racing participation. Indeed, de facto Corvette Chief Engineer Zora Arkus-Duntov had been providing back-door support for Corvette racers since the introduction of Chevrolet's potent OHV V-8 engine in 1955, and he continued doing so through the resulting series of SCCA Production Championships that followed.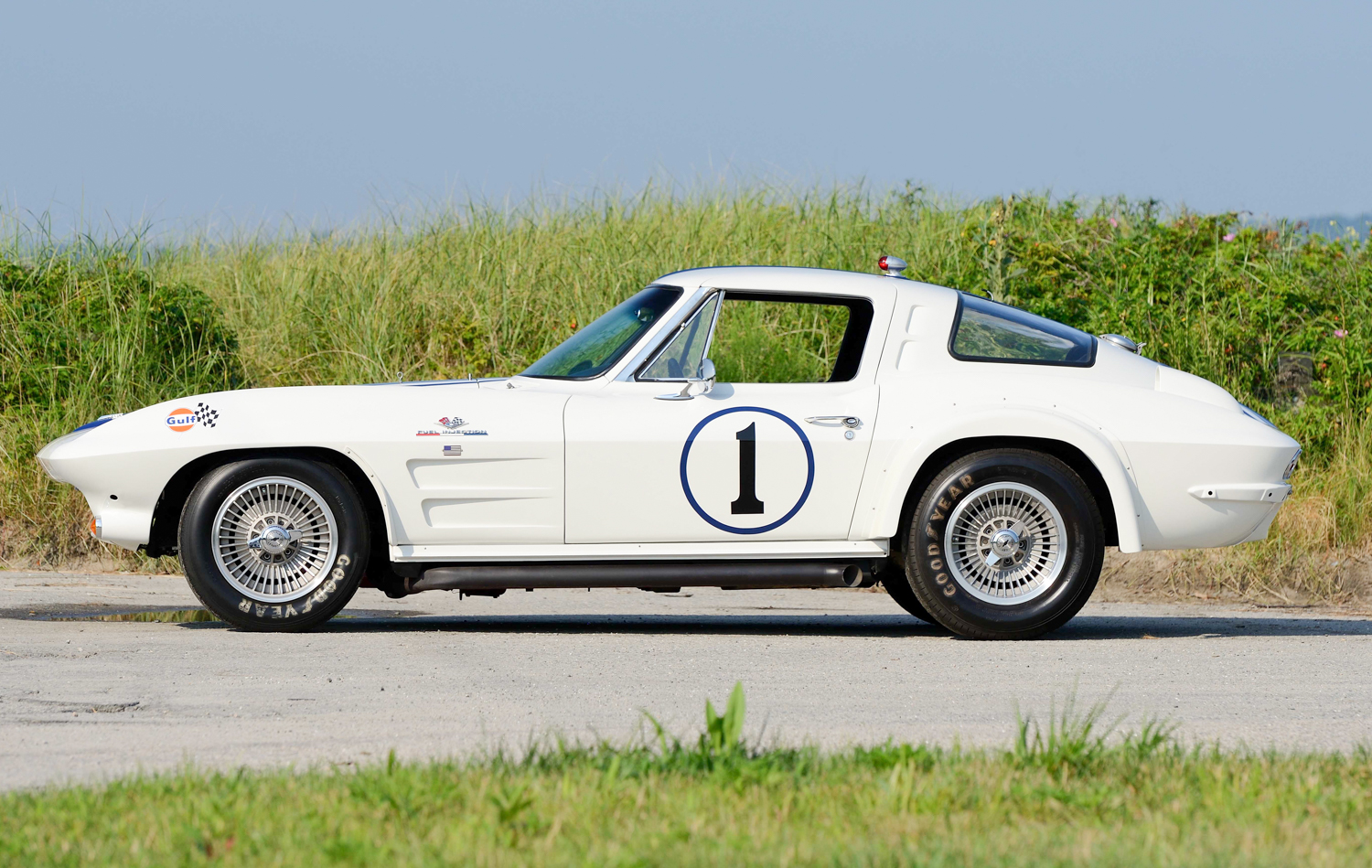 To GM Design Chief Bill Mitchell, the all-new 1963 Corvette Sting Ray embodied a quantum leap forward in style, but for Arkus-Duntov, it was the ideal foundation for elevating Corvette performance to a whole new level. Accustomed to advancing Corvette's performance in defiance of GM management, in late 1962, Arkus-Duntov quietly added a tantalizing entry to the new Sting Ray's option list: the RPO Z06 Special Performance Equipment group.
Originally available only in coupes, this comprehensive racing package included heavy-duty power drum brakes with a dual-circuit master cylinder and finned and drilled aluminum drums, unique sintered metal linings measuring 11.75 inches long (compared to the optional 11-inch J65 linings), and vented backing plates fitted with rubber air scoops that channeled air to internal cooling fans. The Z06 also received stiffer front and rear springs, a large-diameter front stabilizer bar and specially calibrated shock absorbers. In addition, buyers were required to order the L84 360 HP fuel-injected 327, an M20 4-speed manual transmission and Positraction as well. Arkus-Duntov also specified a long-distance, 36-gallon fuel tank and finned, aluminum, knock-off wheels with two-bar spinners. However, the larger tank was made a separate option in order to make the package available in convertibles, and porosity issues in the aluminum wheels forced a halt to production for most of model year 1963.
The first factory-built, race-ready Corvette since the 579E "Airbox" version of 1957, the Z06 heralded the most dramatic increase in performance ever with a full complement of race-proven components and signaled to Corvette racers that a new era of corporate support was about to commence. That certainly appeared to be the case when Arkus-Duntov oversaw the production of 14 "Specially Assigned" Z06 coupes in late 1962, all either sold or given to prominent Corvette racers, before the option was made available to the public in January 1963.
Among those first 14 factory-prepared, racing-purposed Z06 Corvettes was Chassis No. 2227, the first of two assigned to Yenko Chevrolet in Canonsburg, Pennsylvania, for delivery to Grady Davis, executive vice president of Gulf Oil Research and Development. An experienced racer himself, Davis had proven to the Gulf Board of Directors the value of real-world competition as a product development tool by successfully fielding a team of Gulf-sponsored Corvettes beginning at Sebring in 1961. Now, he planned to campaign his two new Z06 Corvettes in service of the same cause.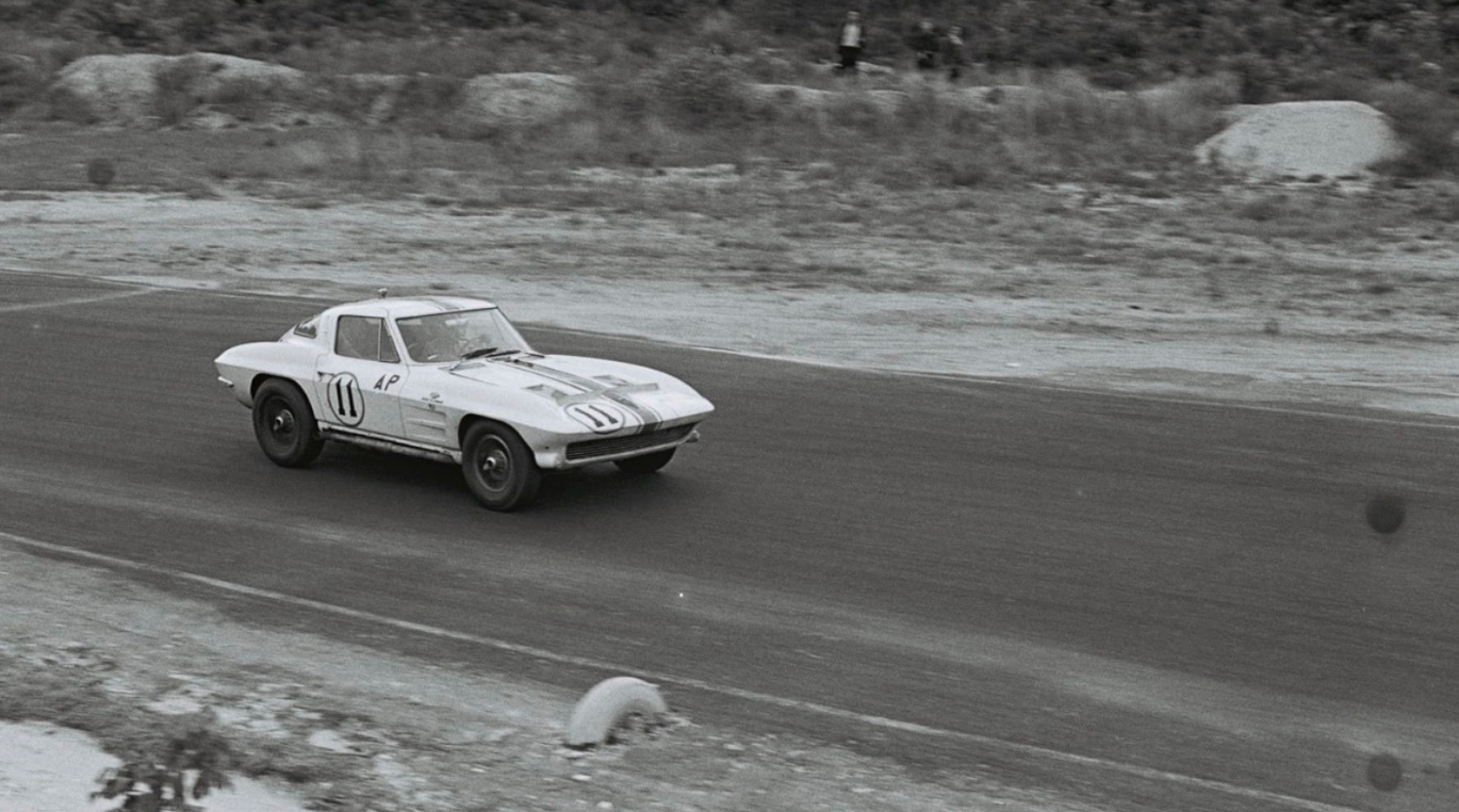 Gulf One's early successes were suddenly overshadowed by Chevrolet's abrupt post-Sebring decision to withdraw support for all racing activities, shocking the dedicated racers who had staked their fortunes on the new Z06. Undeterred, Davis continued to campaign his two Team Gulf Corvettes. Thompson barnstormed Gulf One across the country, winning first place overall at the SCCA President's Cup at Marlboro, Maryland, the A/Production class at Danville, Virginia, and Road America, and finishing the season as the most successful of all the Specially Assigned Z06 racers.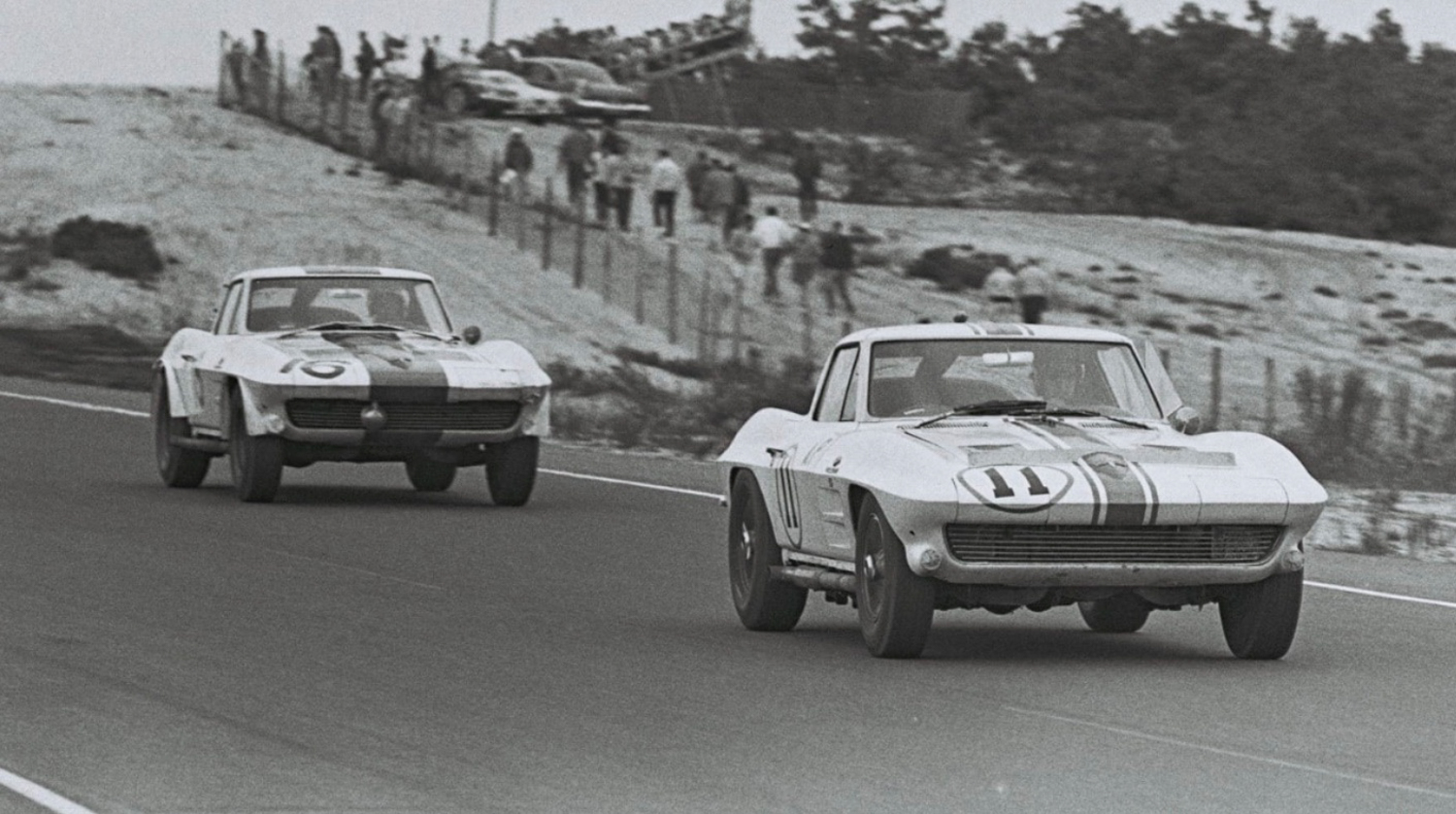 In 1991, noted collector and racer Rich Mason purchased Gulf One and commissioned talented Carson City, Nevada, specialist Chet Bunch to perform an extensive restoration, prepared and finished exactly as it was on the starting grid of the 1963 Sebring 12 Hours, including the unique rear fender flares, a last-minute requirement by the FIA to cover its extra-wide Firestone racing tires. Other special features on the car include two-bar finned, aluminum, knock-off wheels, a modified fuel filler, running lights, Plexiglas windows, manually operated headlights, rear deck-mounted fiberglass brake-cooling scoops and a special hood designed to improve airflow through and over the front end.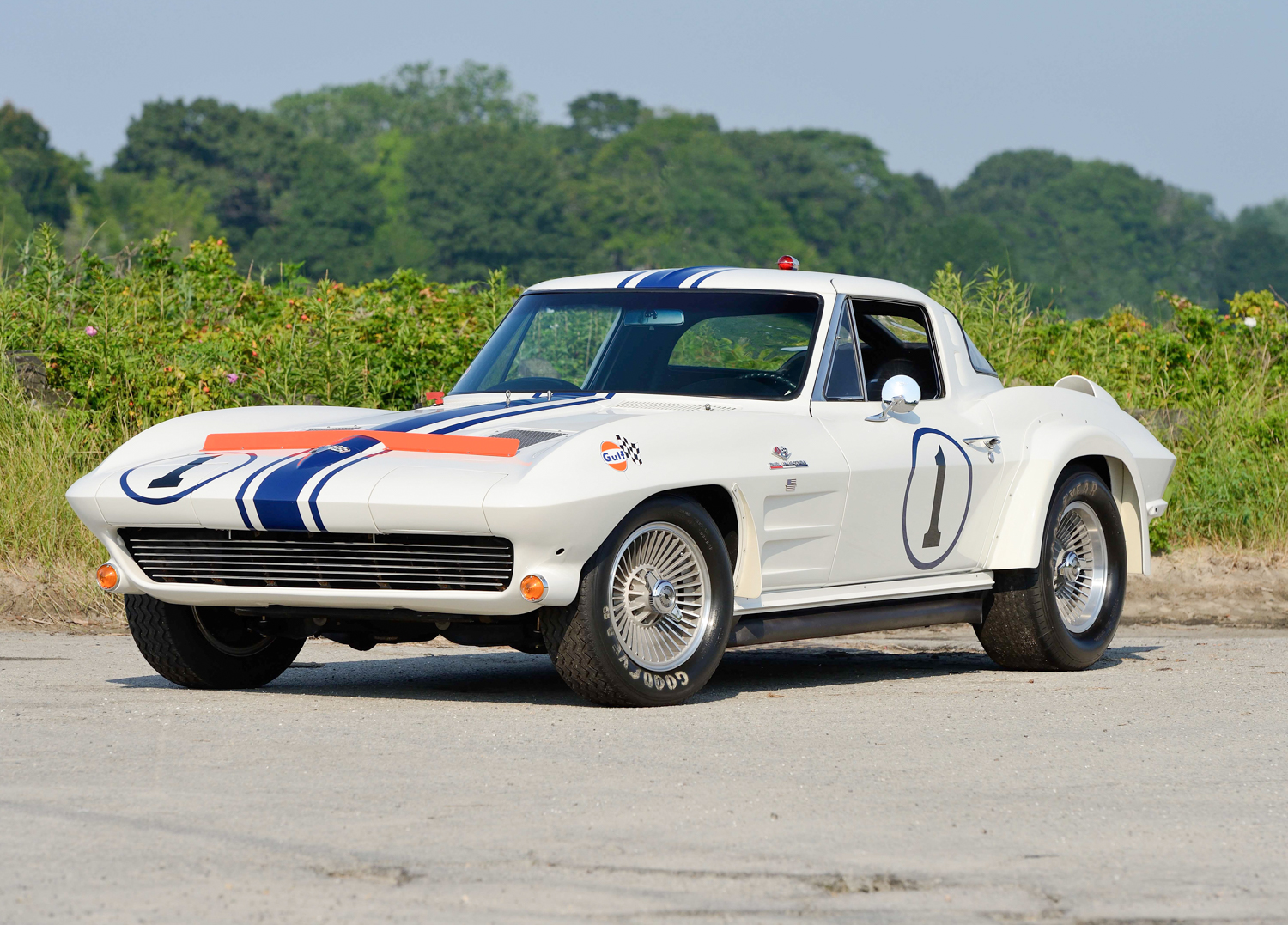 Since it's restoration, Gulf One has garnered numerous awards, including the 1993 NCRS Special Interest Award at Cypress Gardens, Florida, the Corvettes at Carlisle Chips Choice Award and Best Competition Car at the 2013 Greenwich Concours d'Elegance, has been included in the 1994 Bloomington Gold Victory Lane Special Collection and 2009 Grand Finale Special Collection, and was inducted into the Bloomington Gold Great Hall in 2013. It's been the subject of numerous magazine articles, and it's accompanied today by its complete ownership history and even Grady Davis Gulf letters to Don Yenko and Zora Arkus-Duntov.
Today, Gulf One is firmly established as the most celebrated Z06 in Corvette history as the most significant, well-documented and thoroughly authenticated of the first 14 1963 Z06 Sting Rays purpose-built for racing. It was the first car prepared with the advanced race technology developed specifically for the Z06 and later adapted for use on the prototype Grand Sports. During its career, it was the most widely campaigned of all the original works cars; indeed, it was the only one to compete entirely at the national level, racing in more venues than any other. No other Z06 received more corporate support from Chevrolet. Gulf One remains the most highly original of all the original racing Z06 Sting Rays, and it stands as a monument to one of American road racing's greatest eras.
For more information visit www.mecum.com