Competing as a production-based sports car, the new C5-R Corvette was developed to compete as a GTS-class race car that maintained the integrity of the production Corvette and shared a number of standard-issue components with it.  These included the stock Corvette frame, engine block, windshield, taillights and marker lights, power steering pump, steering rack, alternator, water pump, and assorted suspension components.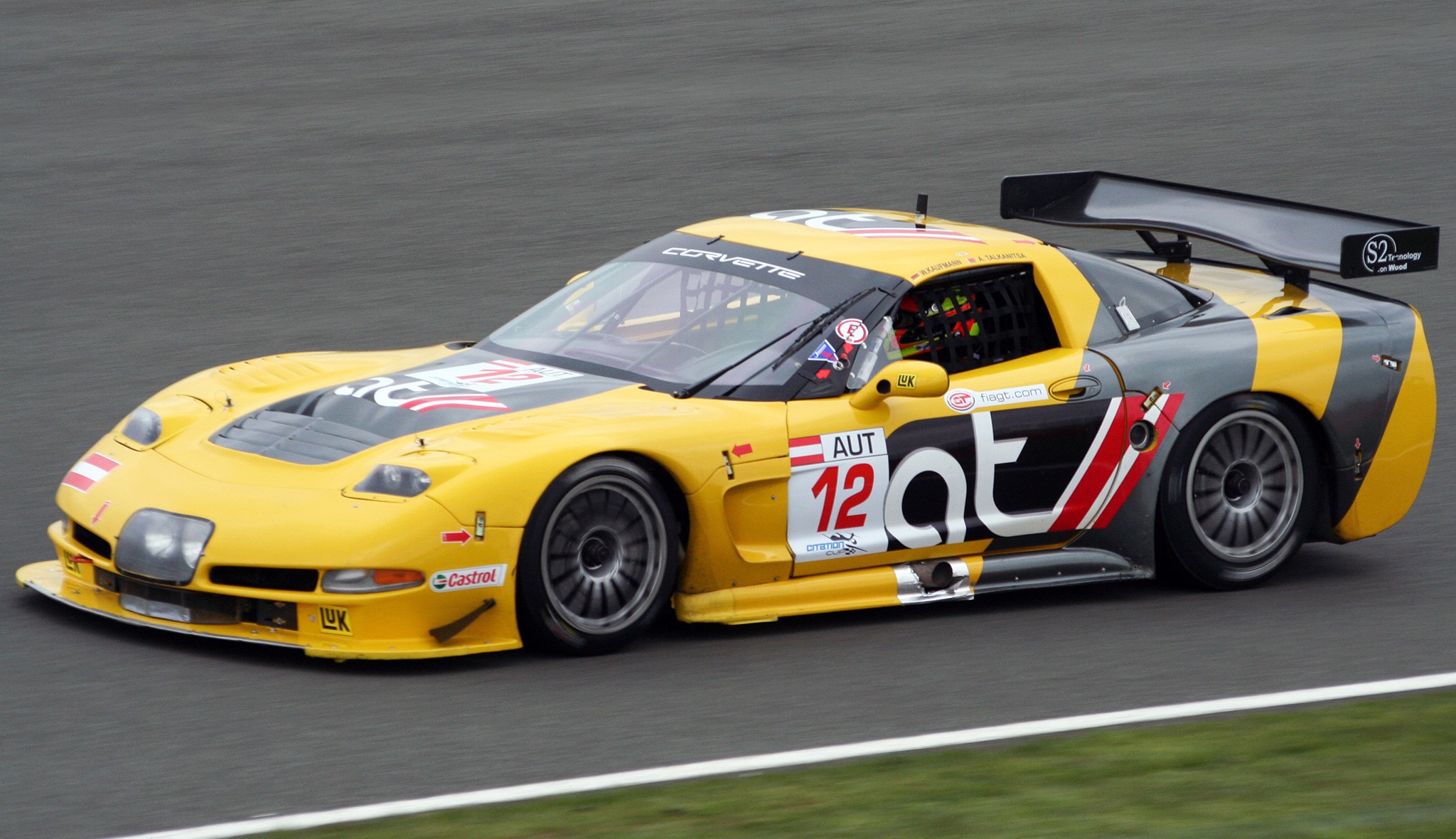 Despite these similarities, the C5-R was approximately four inches wider, had a body produced of carbon-fiber that as only loosely based on the production C5's body, and featured an engine that produced an additional 255 horsepower over the stock Corvette.
The Corvette C5.R first took the track at the 1999 Rolex 24 at Daytona. Initial success came soon thereafter, with the Corvette Race team claiming a total of 31 victories in the ALMS, over the next five years, as well as a 2001 overall win at the Rolex 24.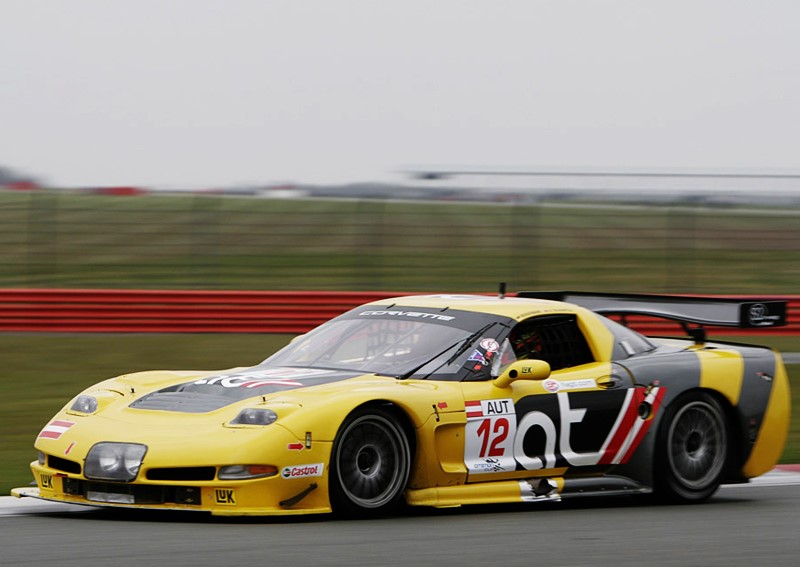 The Corvette Race Team experienced immense success on the international stage during this time period as well. The Corvette's first win at Le Mans came in 2001, which was followed by repeat performances in 2002 and 2004.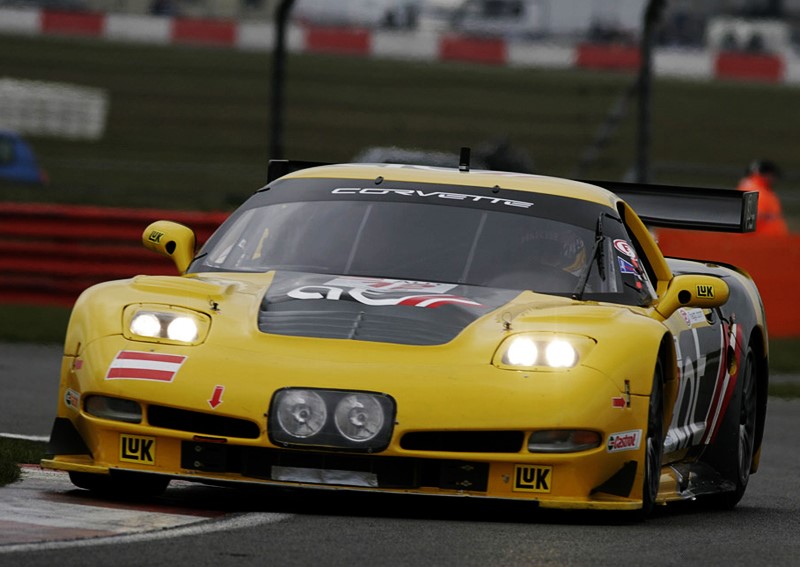 Photo Source: Favcars.com