Created to celebrate the company's 40th anniversary, the Ferrari F40 was the last car to carry the founder's "signature". It was a definitive car, the ultimate expression of the technology thus far developed by the Prancing Horse, but at the same time it went back to Ferrari's roots when racing cars were also road vehicles.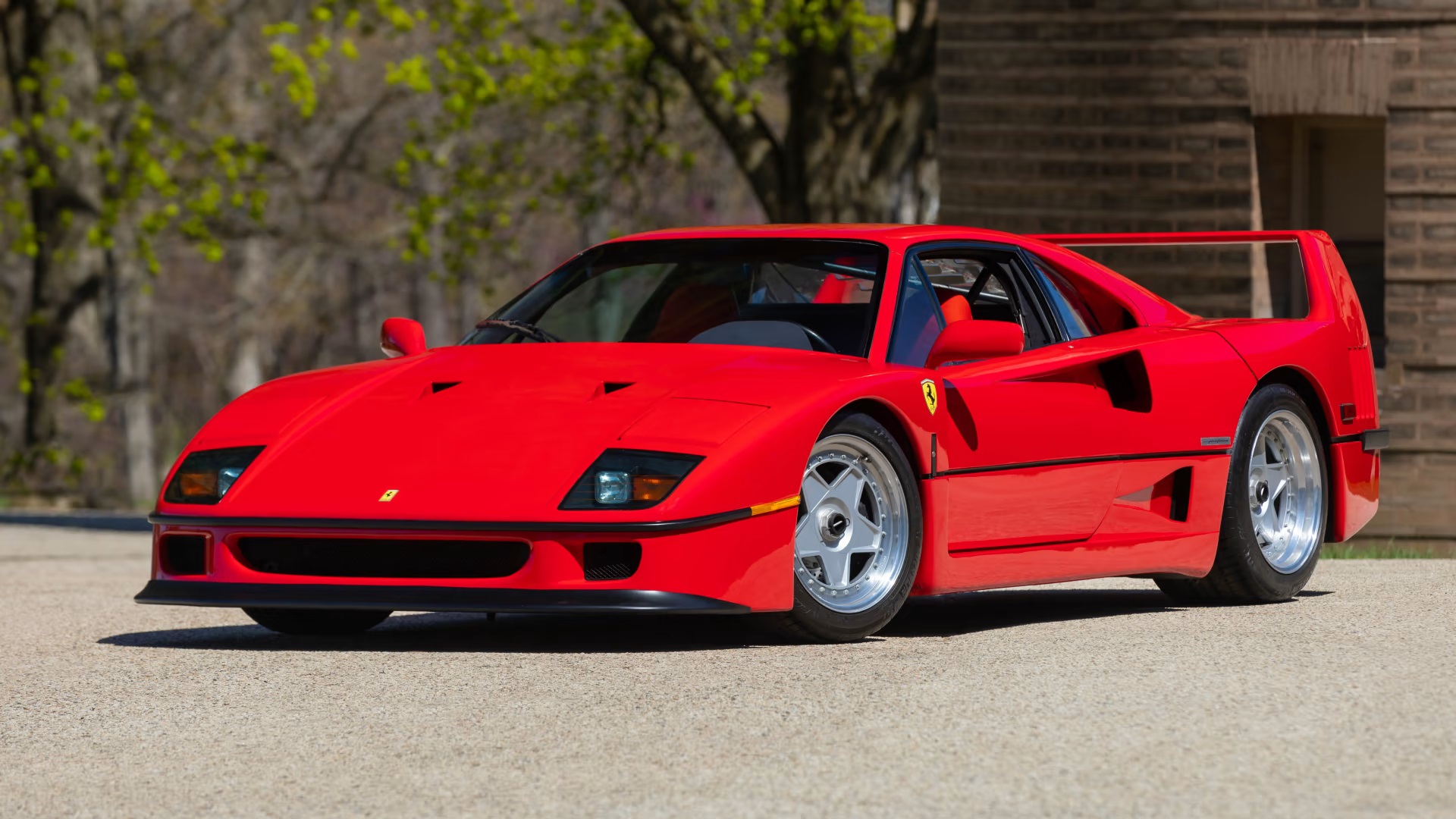 An extreme derivation of the 308 GTB and of the 288 GTO Evoluzione prototype, the Ferrari F40 is a masterpiece of engineering and style, which entered the collective imagination as a symbol of an era.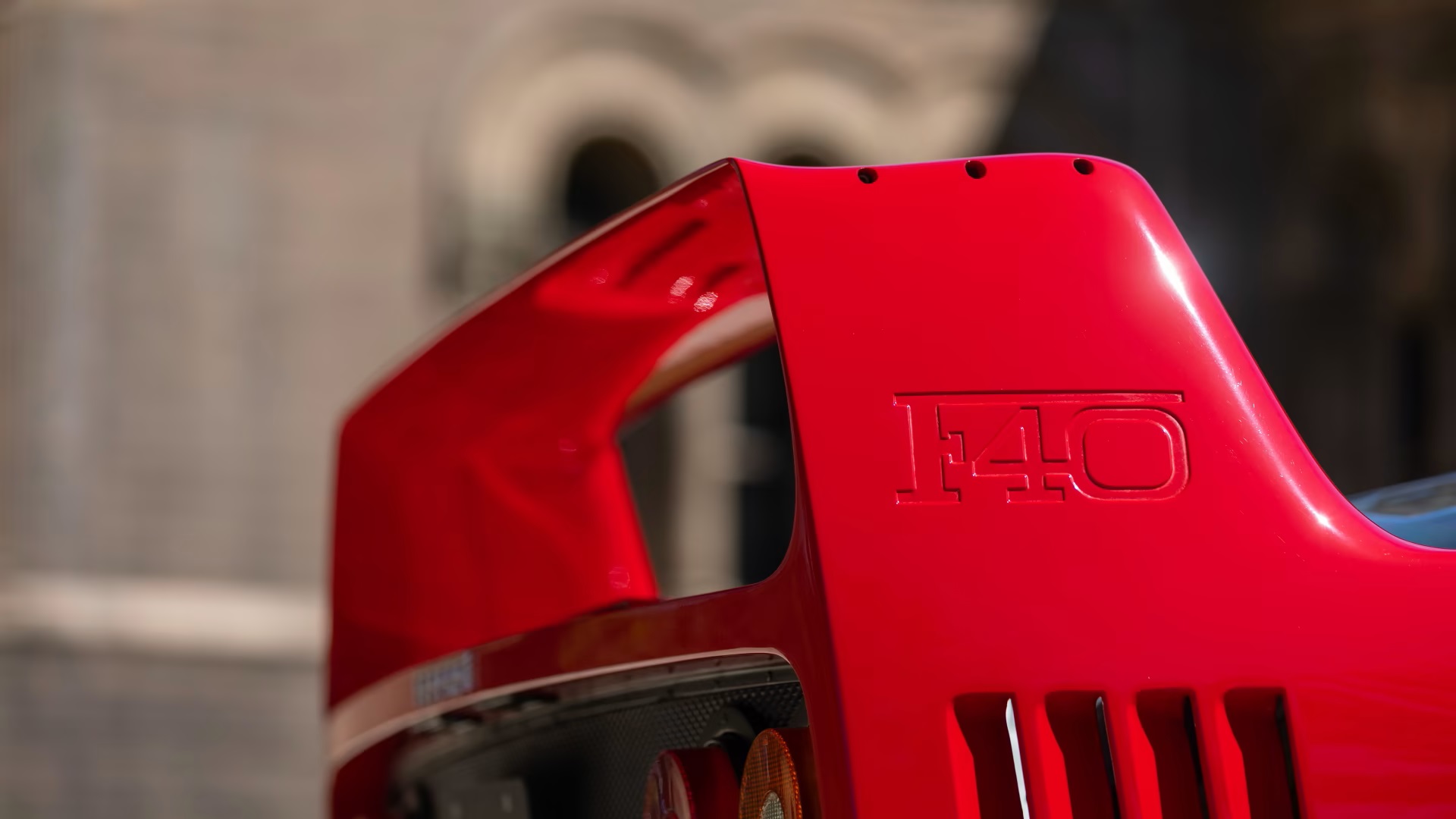 Thanks to its bombastic appearance, demanding driving characteristics, and racing technology, it instantly became the most desirable supercar and overshadowed the other supercars of the era which included the Porsche 959, Lamborghini Countach and his brother Ferrari Testarossa. The fact that the Ferrari F40 remains one of the most brutal and iconic supercars even to this day was no coincidence.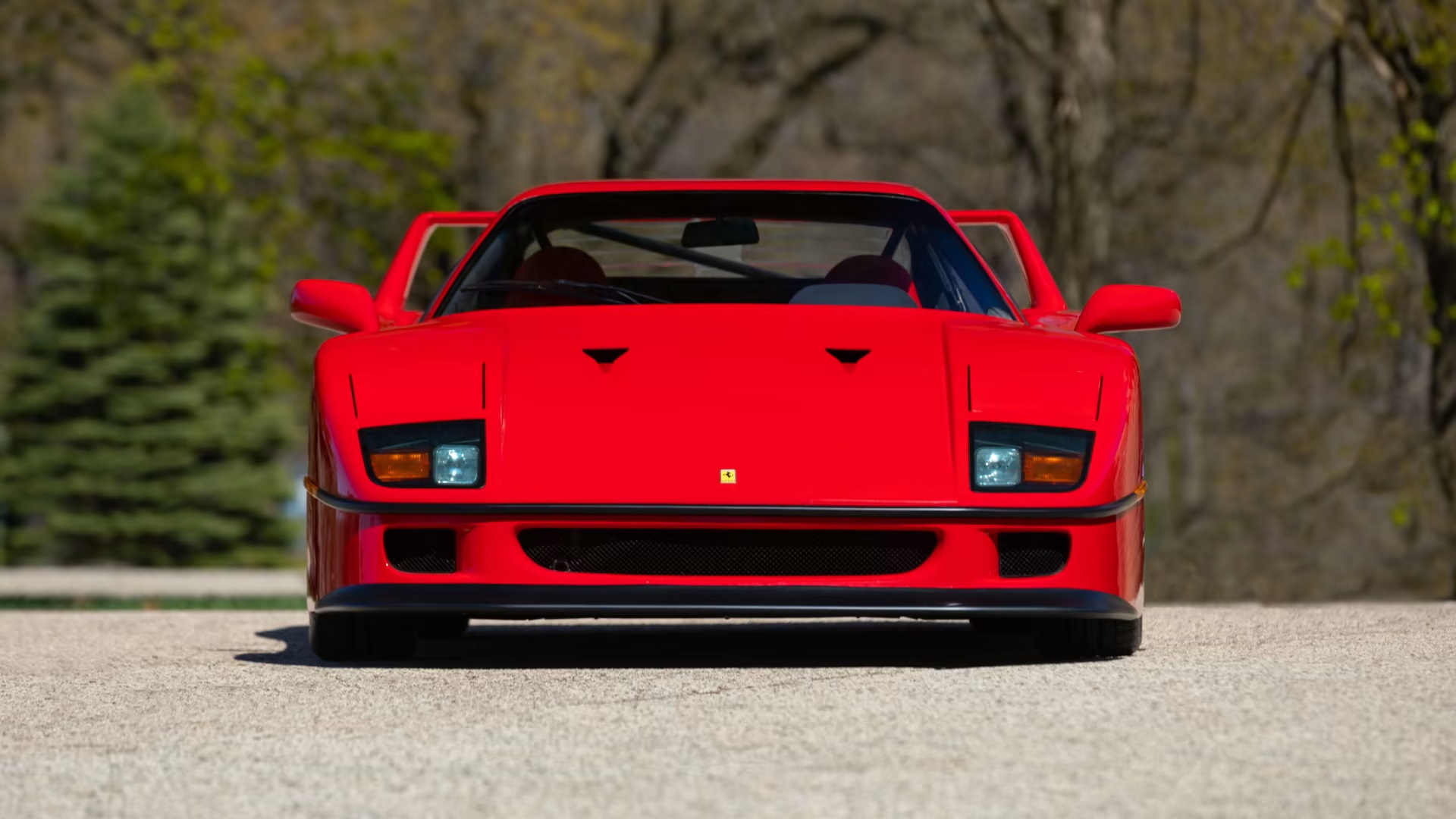 Even by today's standards, the F40's specifications remain impressive. Its tubular spaceframe chassis featured fully independent double wishbone suspension, coilover shock absorbers, and ventilated disc brakes with four-piston calipers on all corners.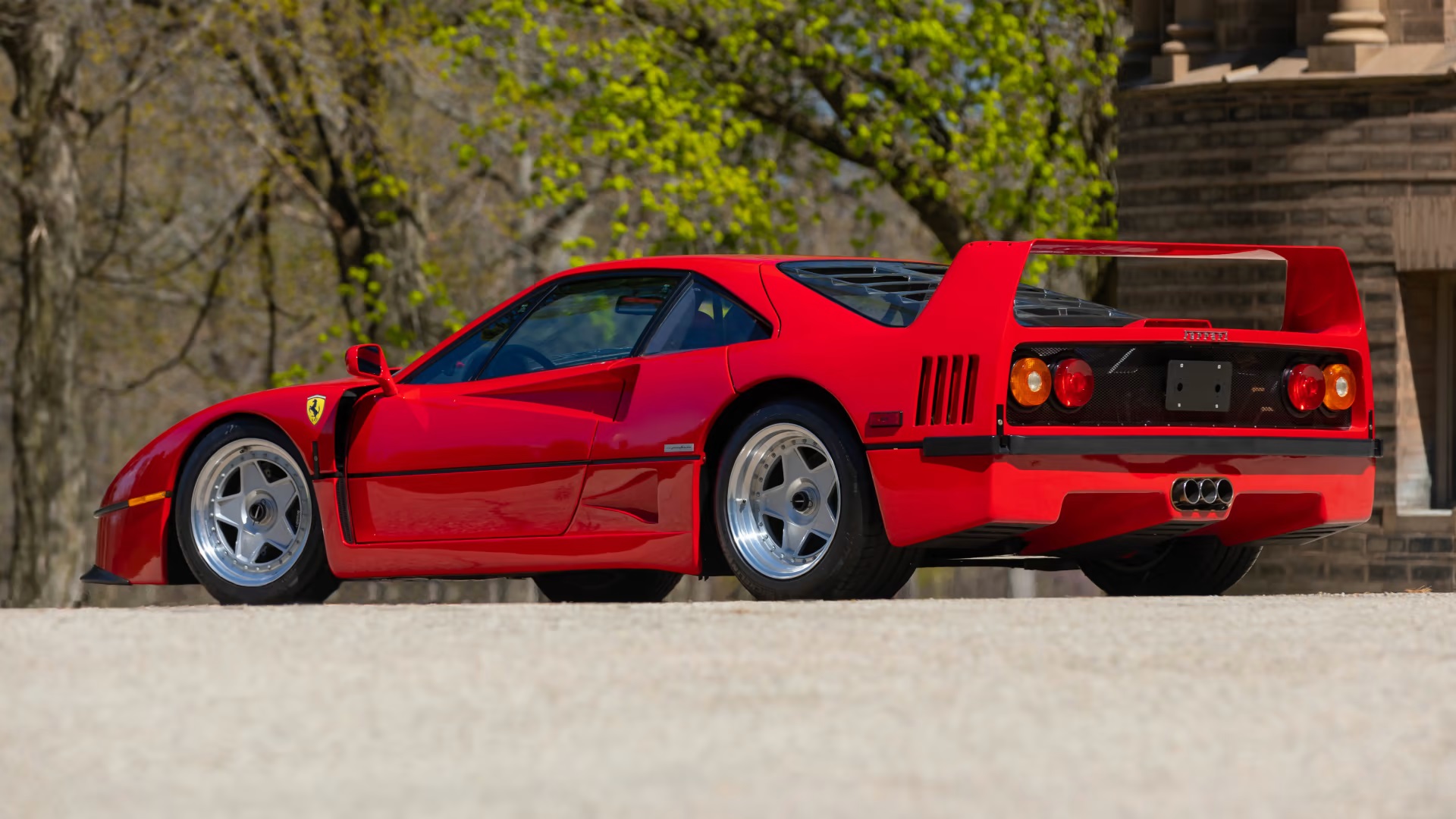 Employing Kevlar, carbon-fiber, and aluminum body panels, the F40 was lightweight and boasted three times the rigidity of the 288 GTO. Under the rear transaxle lay a 2.9L DOHC V-8 engine with twin IHI turbochargers, twin water-cooled Behr intercoolers, Weber-Marelli electronic fuel injection, and U.S.-mandated catalytic converters, producing a formidable 478 HP at 7,000 RPM.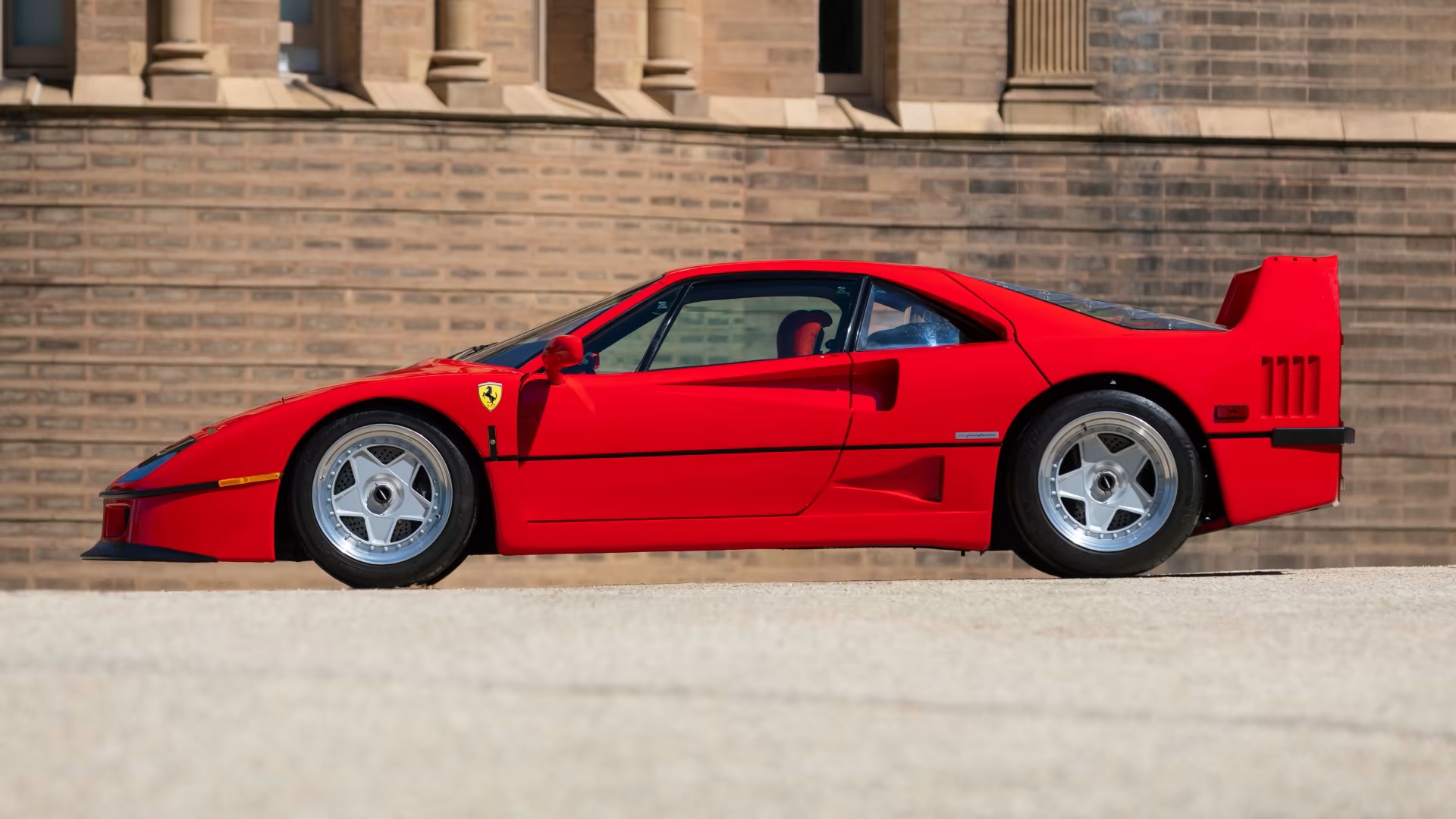 Car and Driver described its performance as a thrilling blend of terror and excitement, with a zero to 62 MPH acceleration in 4.7 seconds and a top speed of 199 MPH, complemented by remarkable handling and braking capabilities.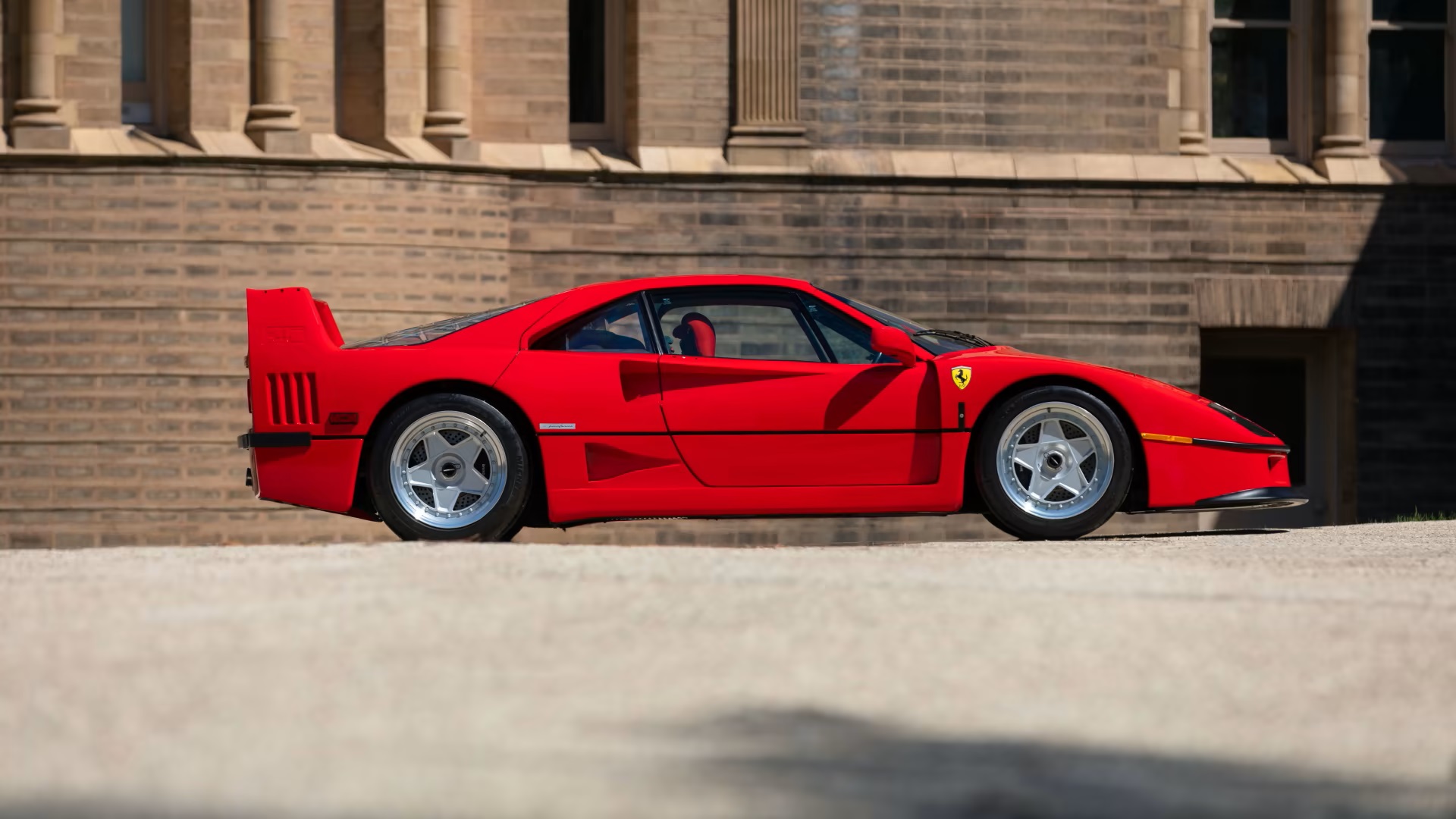 Initially projected to produce around 400 units, the F40's overwhelming demand led to the creation of 1,315 units before production concluded in 1991. For American enthusiasts, the wait extended until 1990, and only 213 F40s made their way to the U.S. market, including this exceptional, Ferrari Classiche-certified example.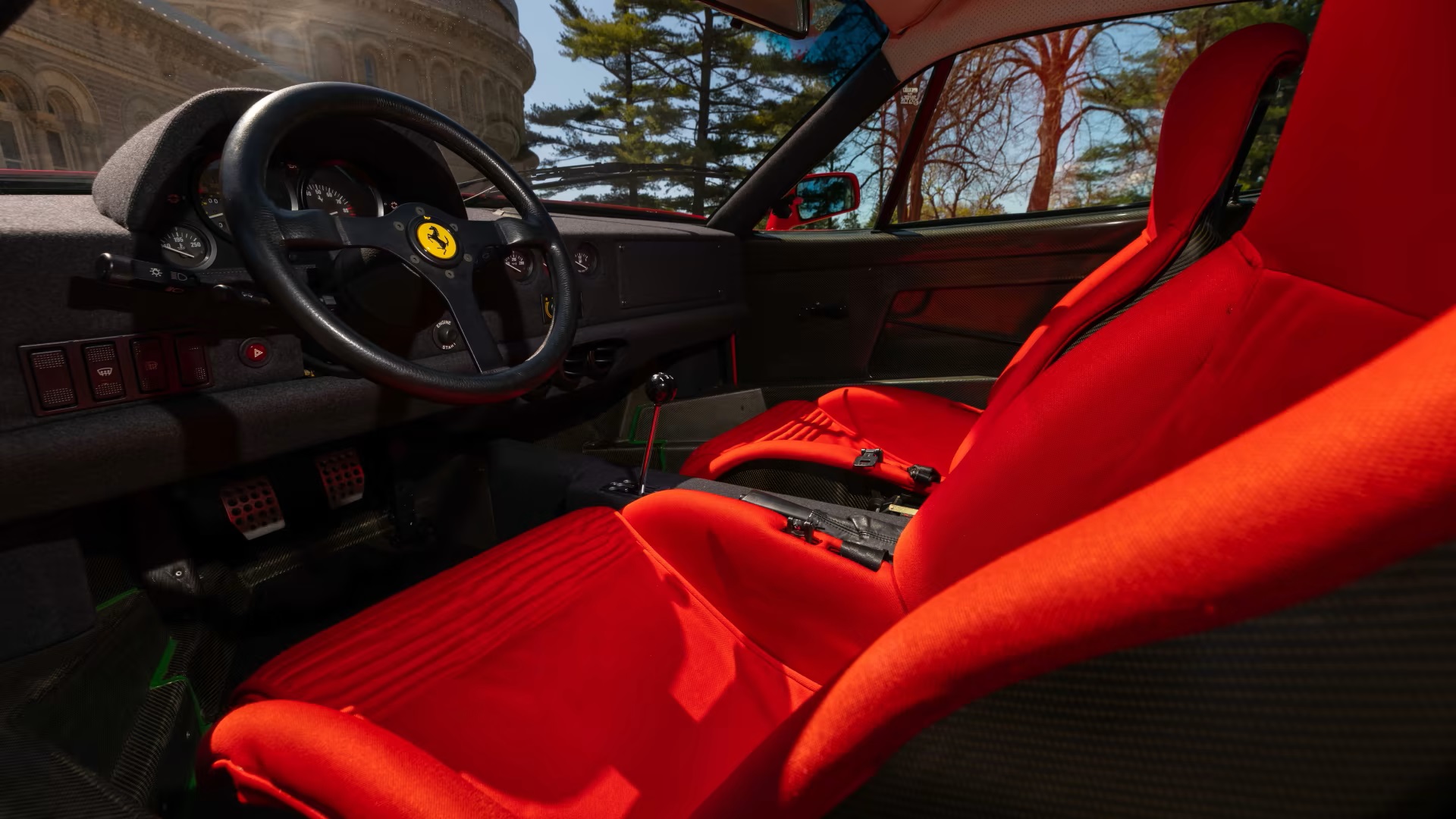 This 1990 Ferrari F40, with a mere 3,415 miles on the odometer, showcases a Rosso Corsa exterior and a Rosso Ferrari interior. Under the hood, a twin-turbocharged 2,936cc DOHC V-8 engine roars, propelling 478 HP through the 5-speed manual transmission at 7,000 RPM. The offering includes original Schedoni luggage, a tool kit, and the coveted Red Book issued by Ferrari Classiche.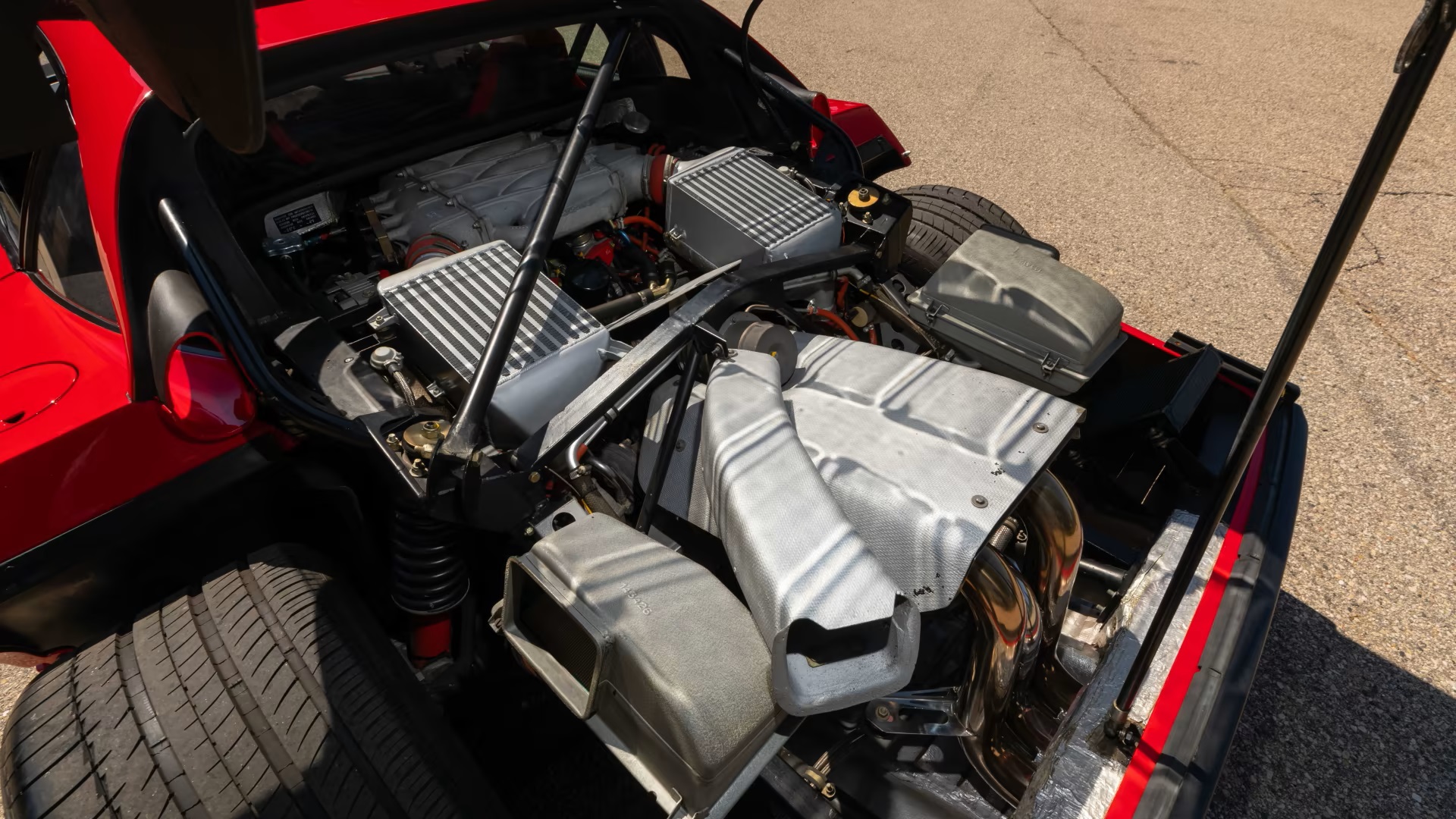 Truly rare and iconic, this 1990 Ferrari F40 stands as a testament to supercar history and serves as a poignant reminder of being the last new Ferrari model personally commissioned by the revered Enzo Ferrari.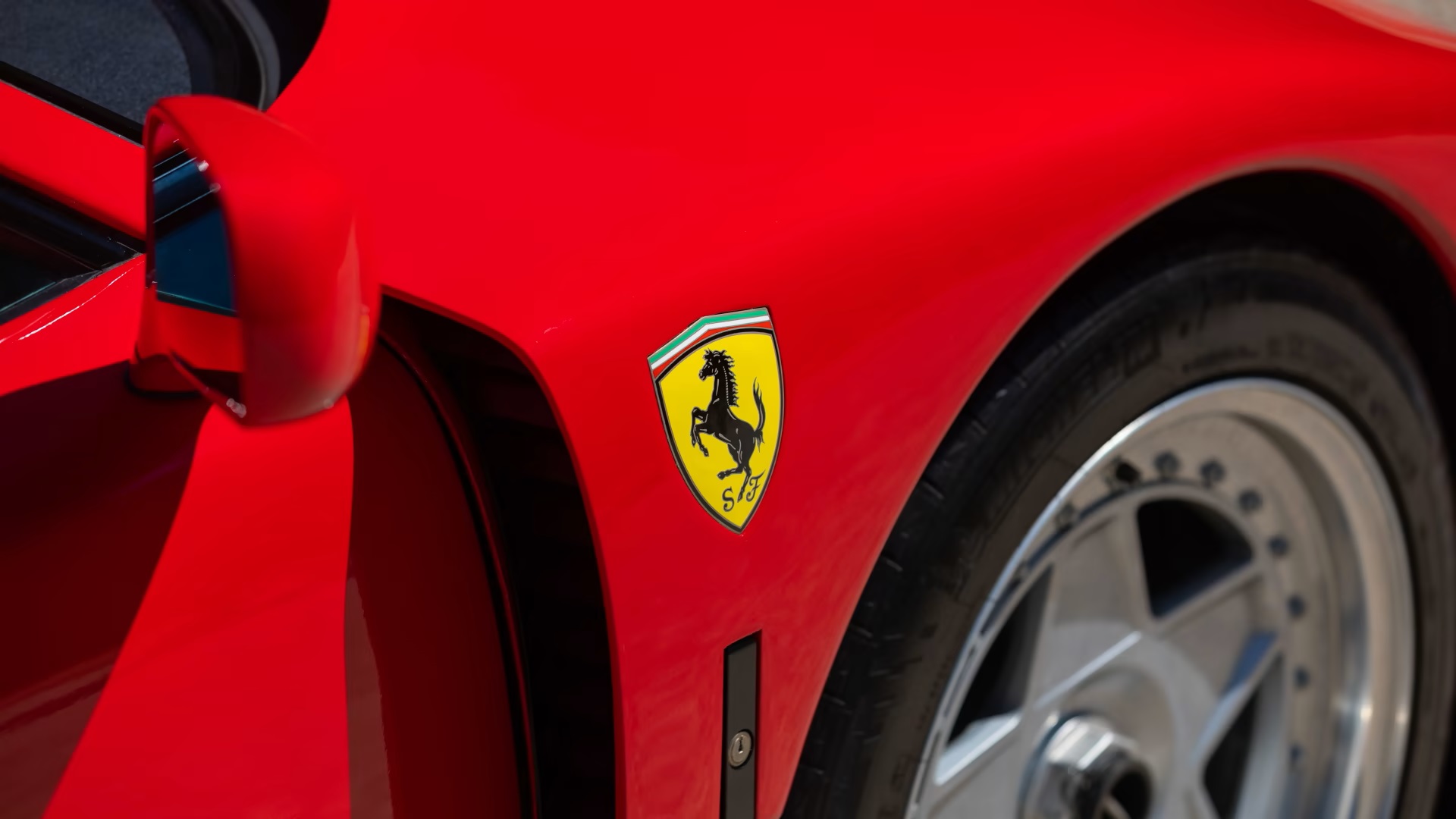 Bidding for this Ferrari F40 will open on August 19, 2023 on Mecum Auctions and is estimated to fetch somewhere between $2,500,000 to $3,000,000.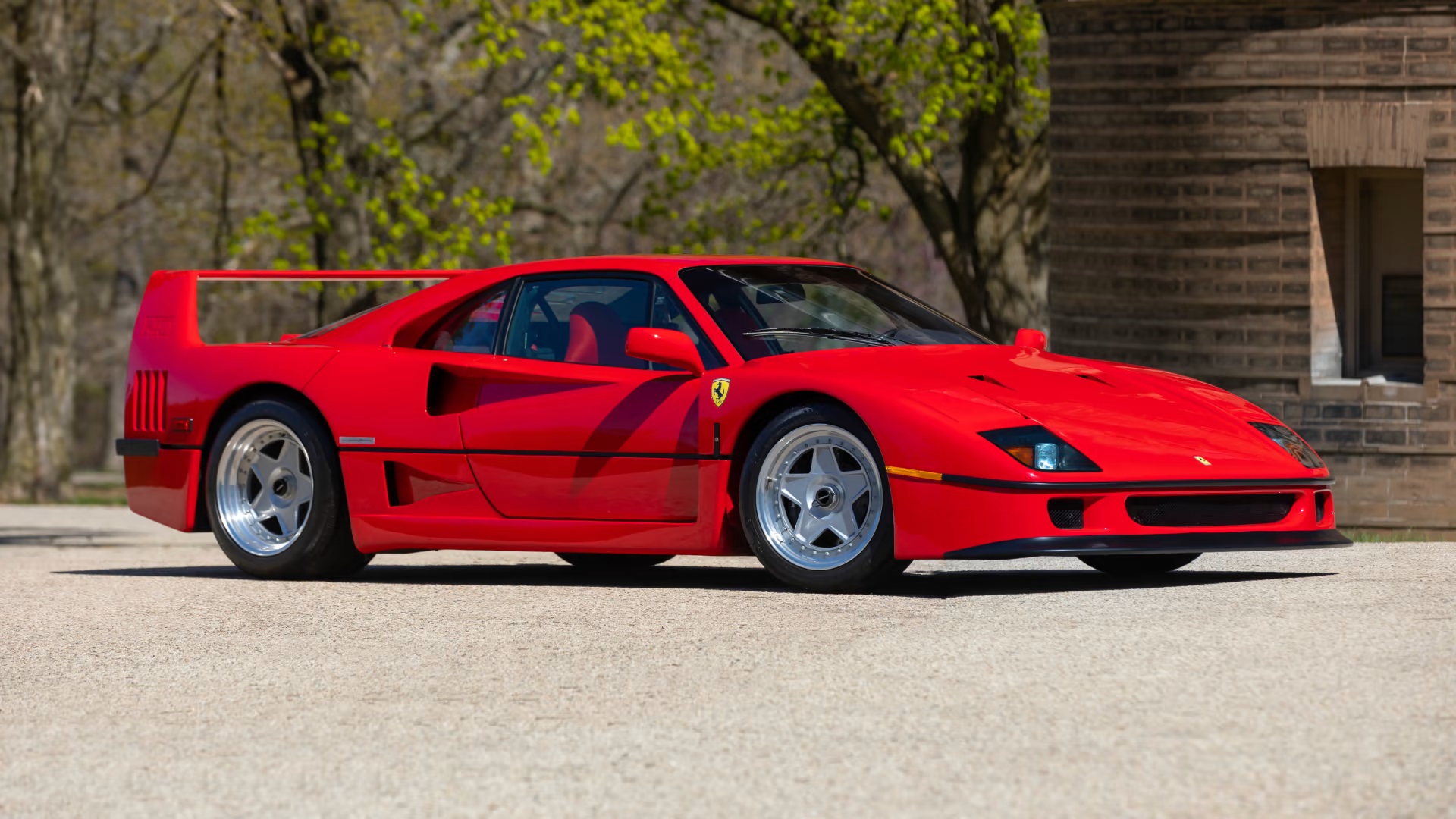 Source: Mecum Auctions