I went to Daytona the year Dan Gurney's All American Racers /Toyota GTP won the race, their first Daytona 24 Hr victory for both, the team and Toyota.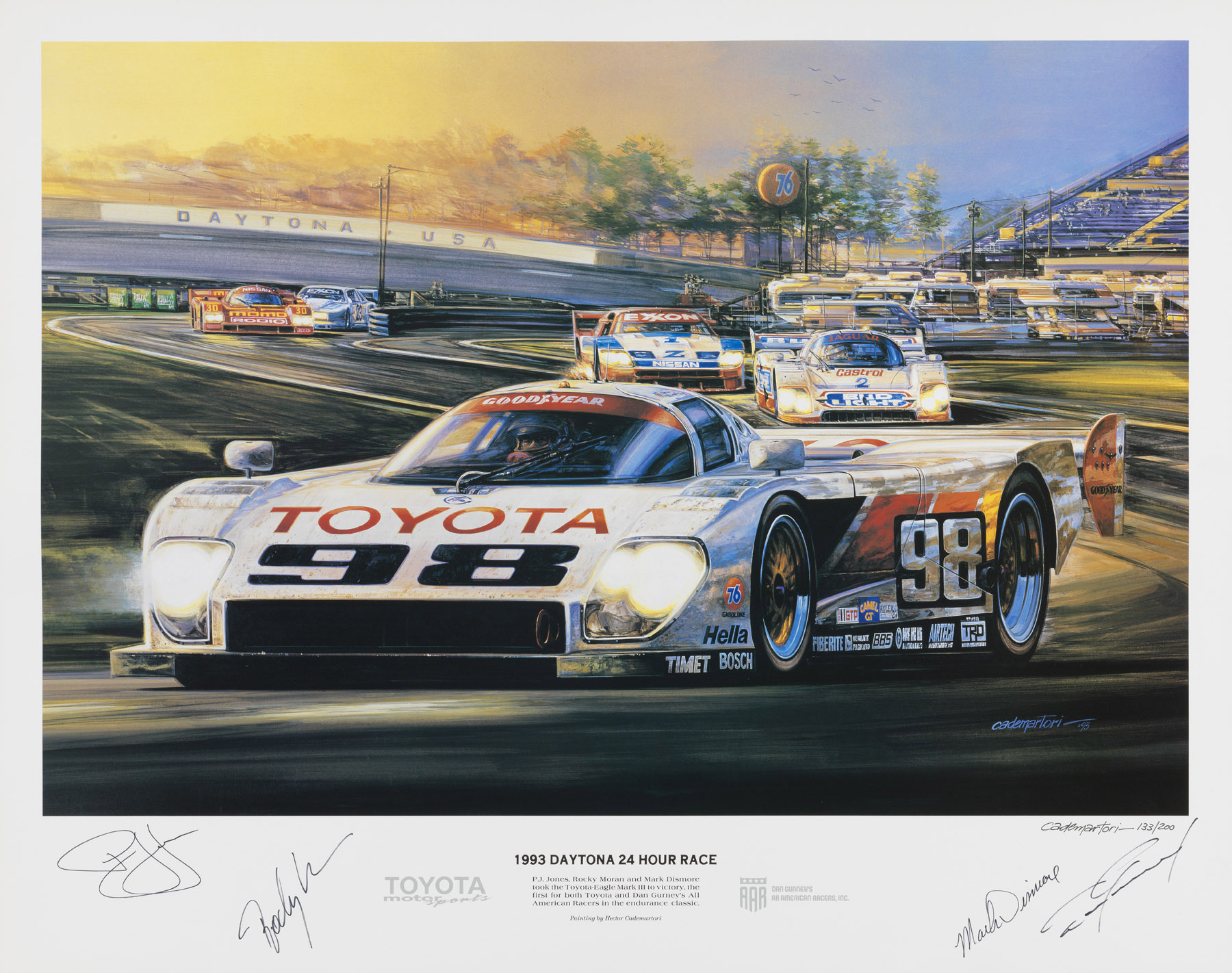 The dawn scene at the International Horseshoe hairpin shows the winning Eagle GTP of Rocky Moran, PJ Jones and Mark Dismore followed by a Jaguar, the winning GTO Nissan and the Momo Porsche. I had the honor and the privilege of doing several projects with Dan and AAR, including the logo for his Alligator motorcycle.
Title: 1993 Daytona 24 Hr.
300 Limited Edition Prints signed by Dan Gurney, the three drivers, Rocky Moran, P.J. Jones and Mark Dismore, and Hector Cademartori.
Size: 22 by 28
Available at: hectorcademartori.com