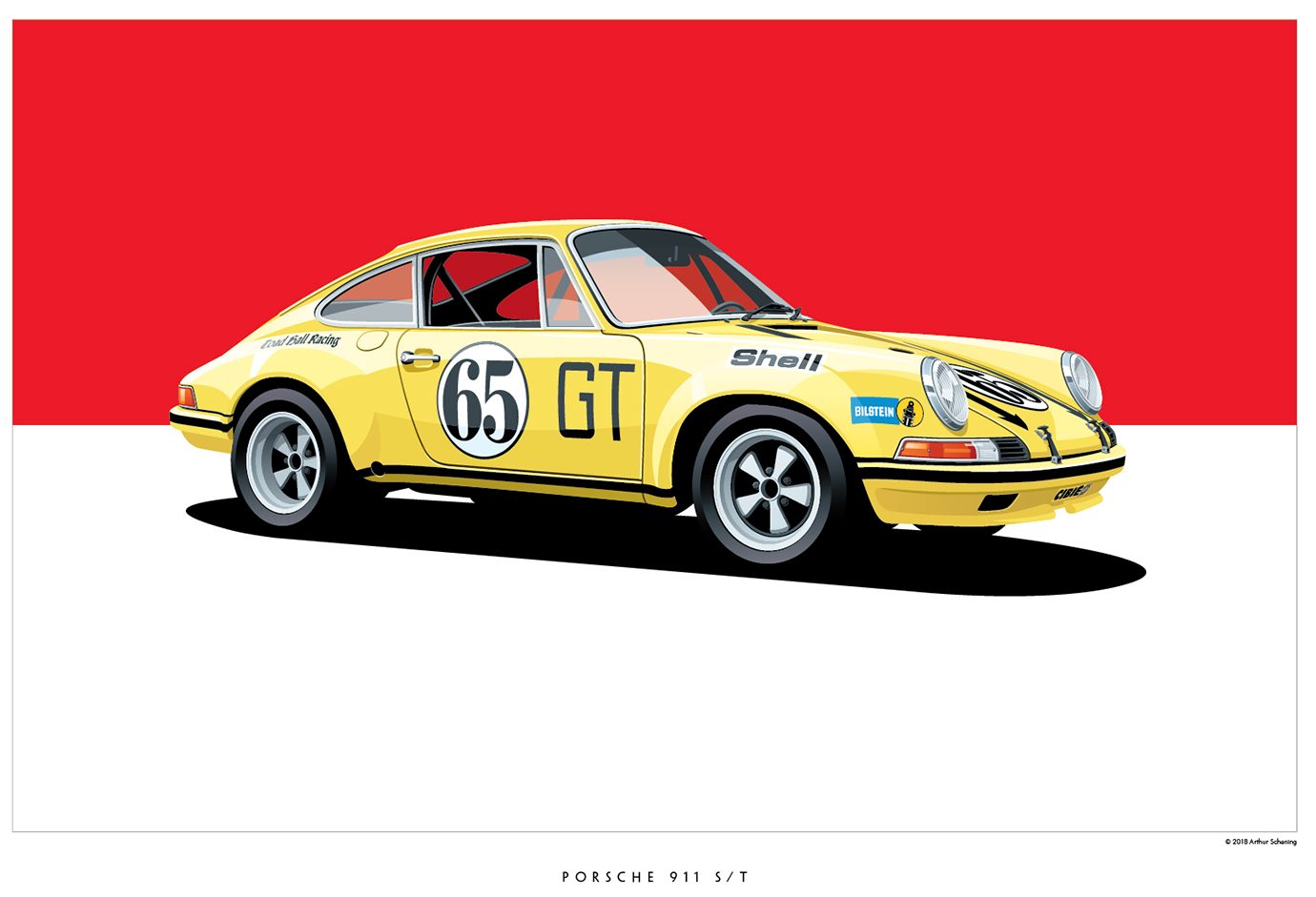 The Toad Hall Racing Porsche 911 S/T as driven by Jürgen Barth and Michael Keyser at the 1972 1000km Nürburgring – it finished fourth in class, and 13th overall. At its next race, the 1972 24 hours of Le Mans, it would win the 2.5-liter GT class.
_______________________
Arthur Schening is a freelance graphic designer and illustrator living in Arlington, VA.
Prints are 19″ wide x 13″ tall. They are printed using an Epson Artisan 1430, 6-color printer, on 65 lb. uncoated cover stock. The cost is $35 per print ((plus $7 shipping and handling for the continental U.S., overseas shipping is additional).