Tom Tjaarda
Master of Proportions
by Gautam Sen
While there are a number of post-war automotive designers that have penned significant, lasting designs, few have had the sheer number of ionic and influential designs as American-born designer Tom Tjaarda.
Tjaarda's name and style has become synonymous with the De Tomaso brand, as well as Ferrari, Fiat, Ford, Innocenti and Lancia. Among his better known designs are the De Tomaso Pantera, Deauville and Longchamp, as well as the Fiat 124 Spider, the Ferrari 365 California and the Ford Fiesta. But Tjaarda also created a wealth of influential design prototypes and concepts including the stunning Corvette Rondine and the Serenissima Ghia GT.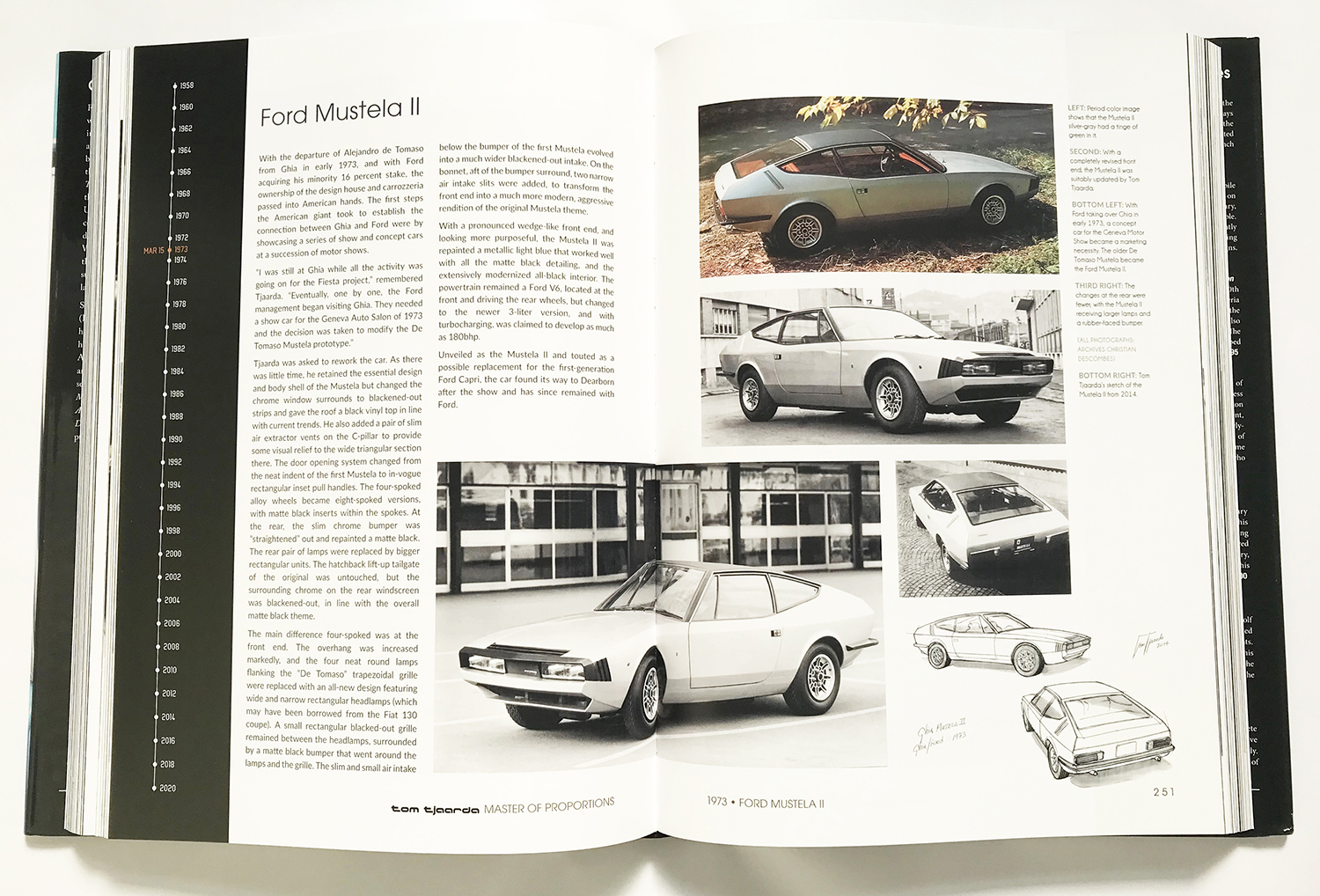 In "Tom Tjaarda: Master of Proportions", author Guatam Sen takes an in-depth, comprehensive look at Tjaarda's life, resulting in a catalogue raisonné of his body of work. Early chapters are devoted to Tjaarda's early days growing up in Detroit and his complicated relationship with his designer father John Tjaarda.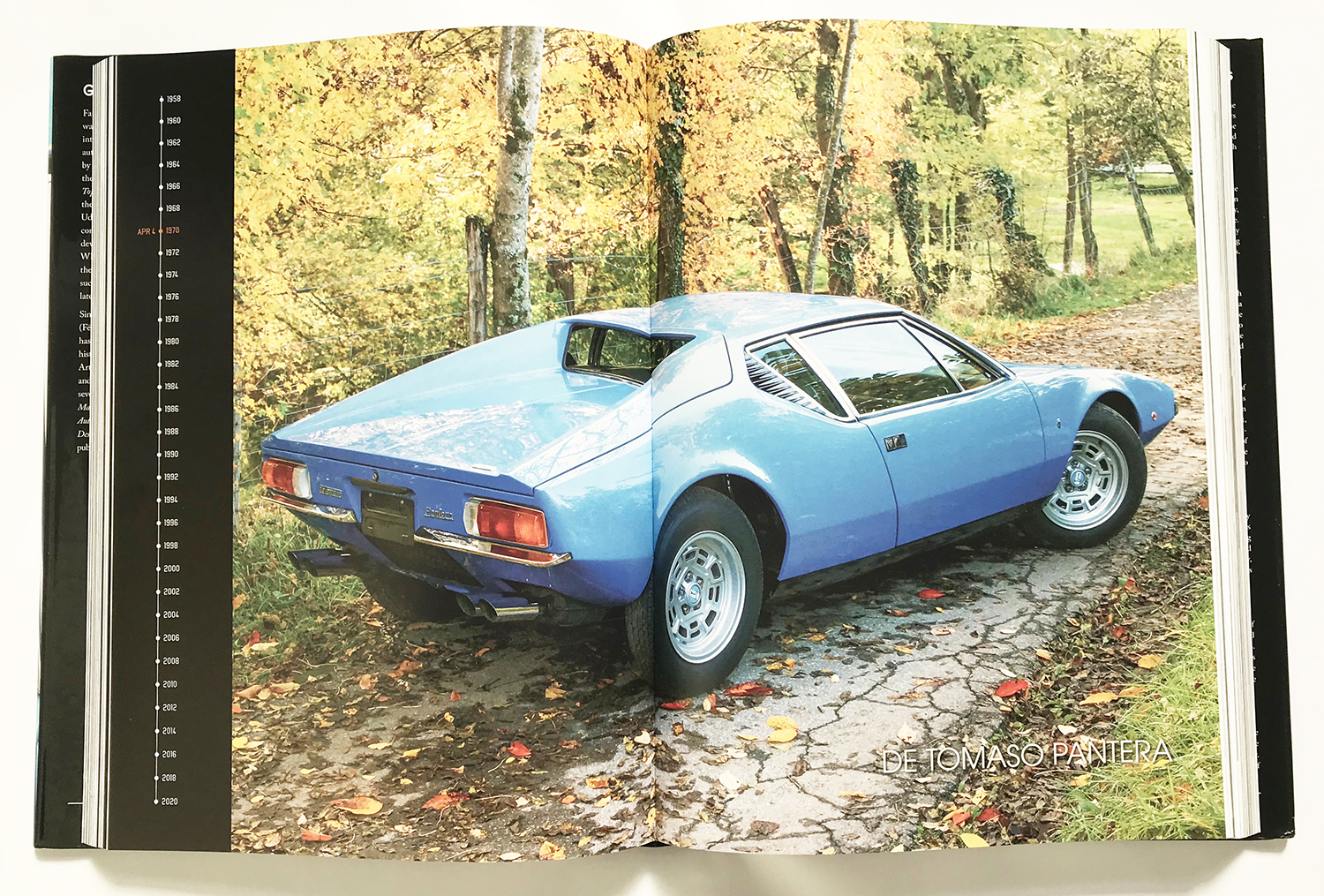 The book then traces Tjaarda's education and eventual debut into the design world with Ghia in 1958. From here, each and every one of Tjaarda's designs is chronicled both in words and photographs/illustrations, right up to his death in 2017.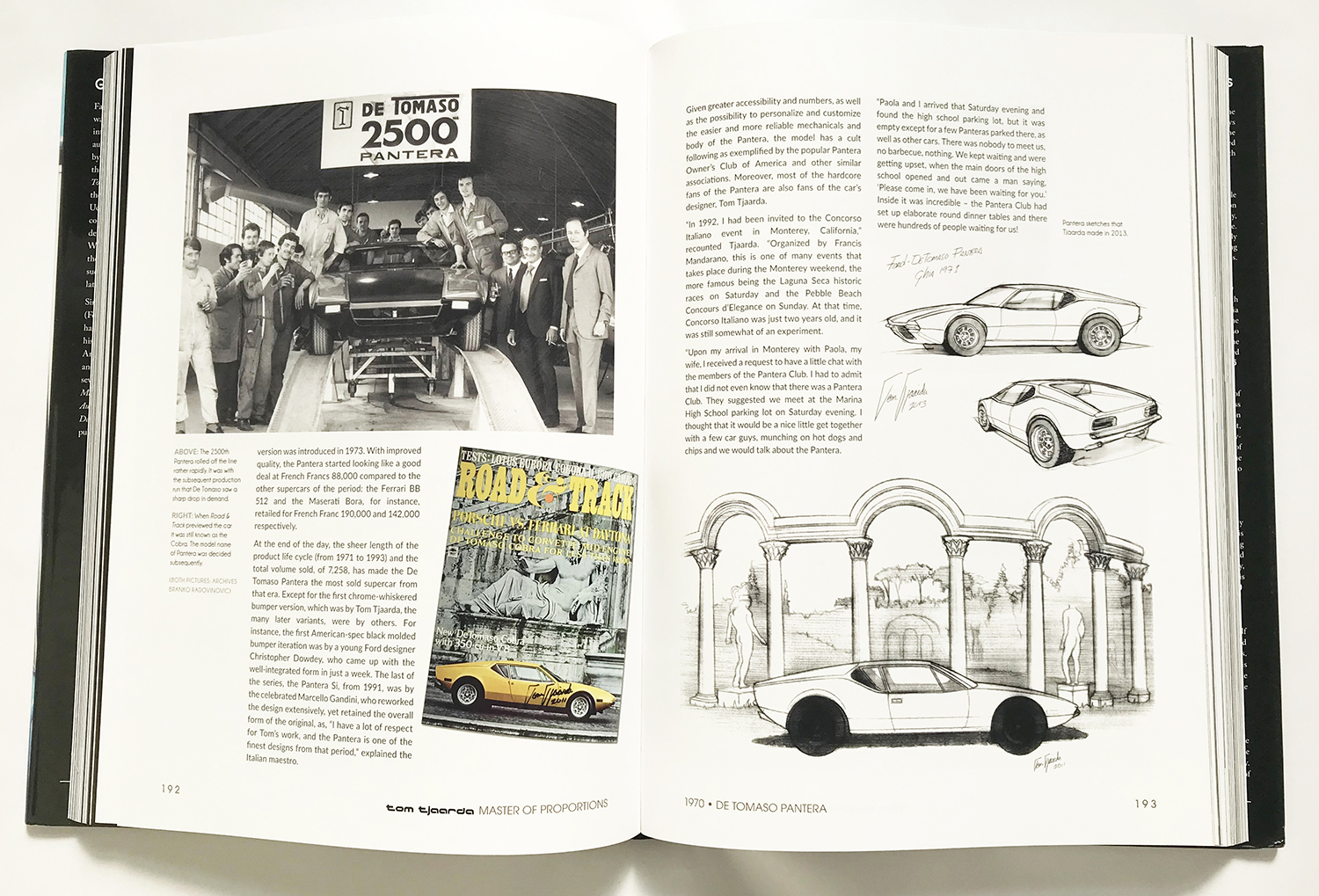 With 474 pages and 823 illustrations, "Tom Tjaarda: Master of Proportions" is an insightful, significant work and a fitting tribute to one of the design greats of the post-war era.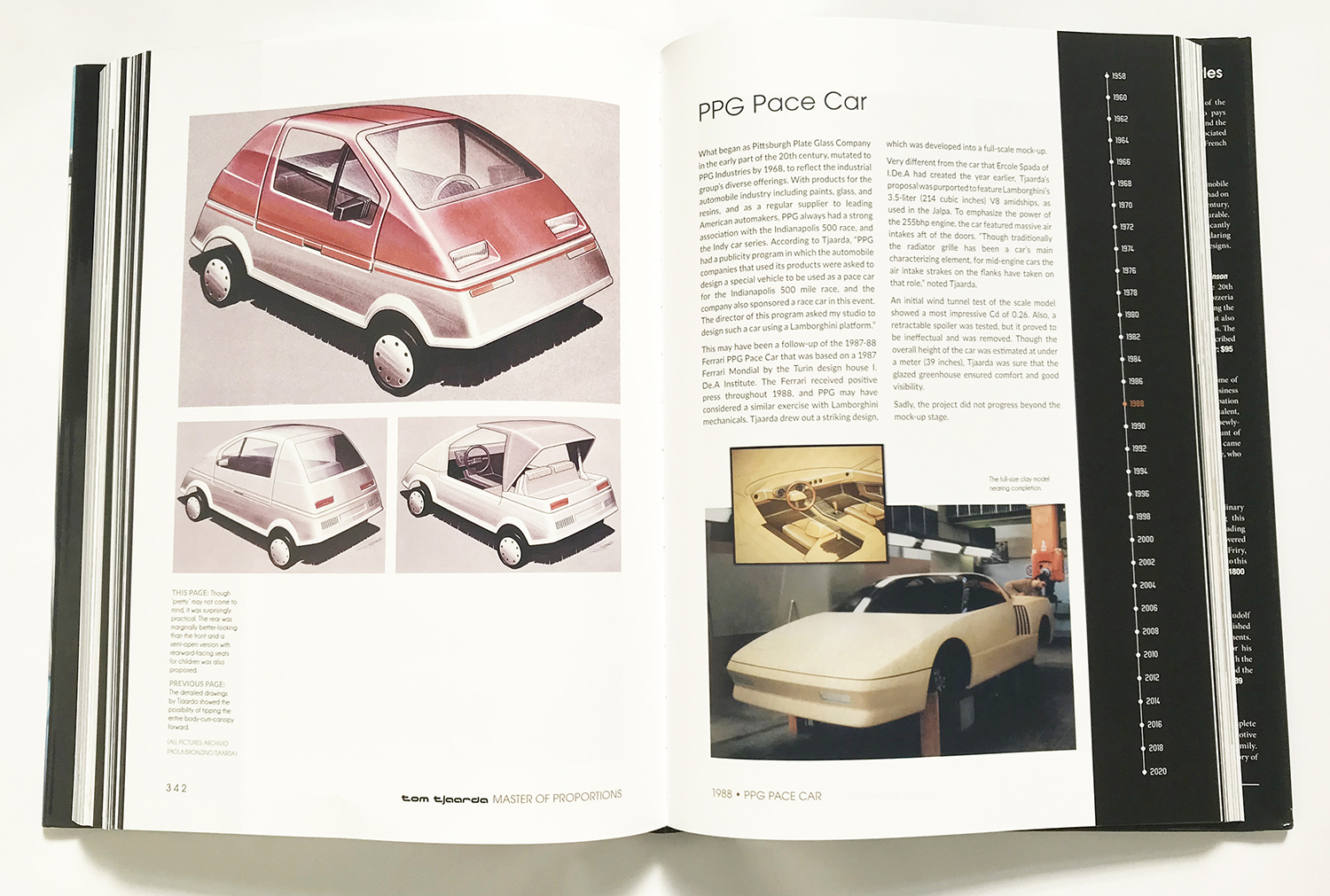 Published by Dalton Watson Fine Books
Hard cover with dust jacket

472 pages

823 Photographs

ISBN: 978-1-85443-313-8
$150