Lost in Time
Formula 5000 in North America
By John Zimmermann
Readers of VR&R will be well acquainted with the quality and detail of Associate Editor John Zimmermann's writing. In addition to his countless articles here, John is also well known for his authoritative book on Formula Atlantic and later his definitive work on Dan Gurney's Eagle racecars. So it goes without saying that we've anxiously looked forward to John's latest book devoted to the history of Formula 5000 in North America—and we weren't disappointed!
As David Hobb's points out in the introduction, if you're of a certain age, you likely have never heard of Formula 5000 (Formula A in it's earliest form). But for those of us "over" a certain age, it is fondly remembered as one of the greatest open-wheel racing series of all time, and for a very brief period in the mid-1970s, a very real competitor to Formula One for talent, prestige and world-class racing.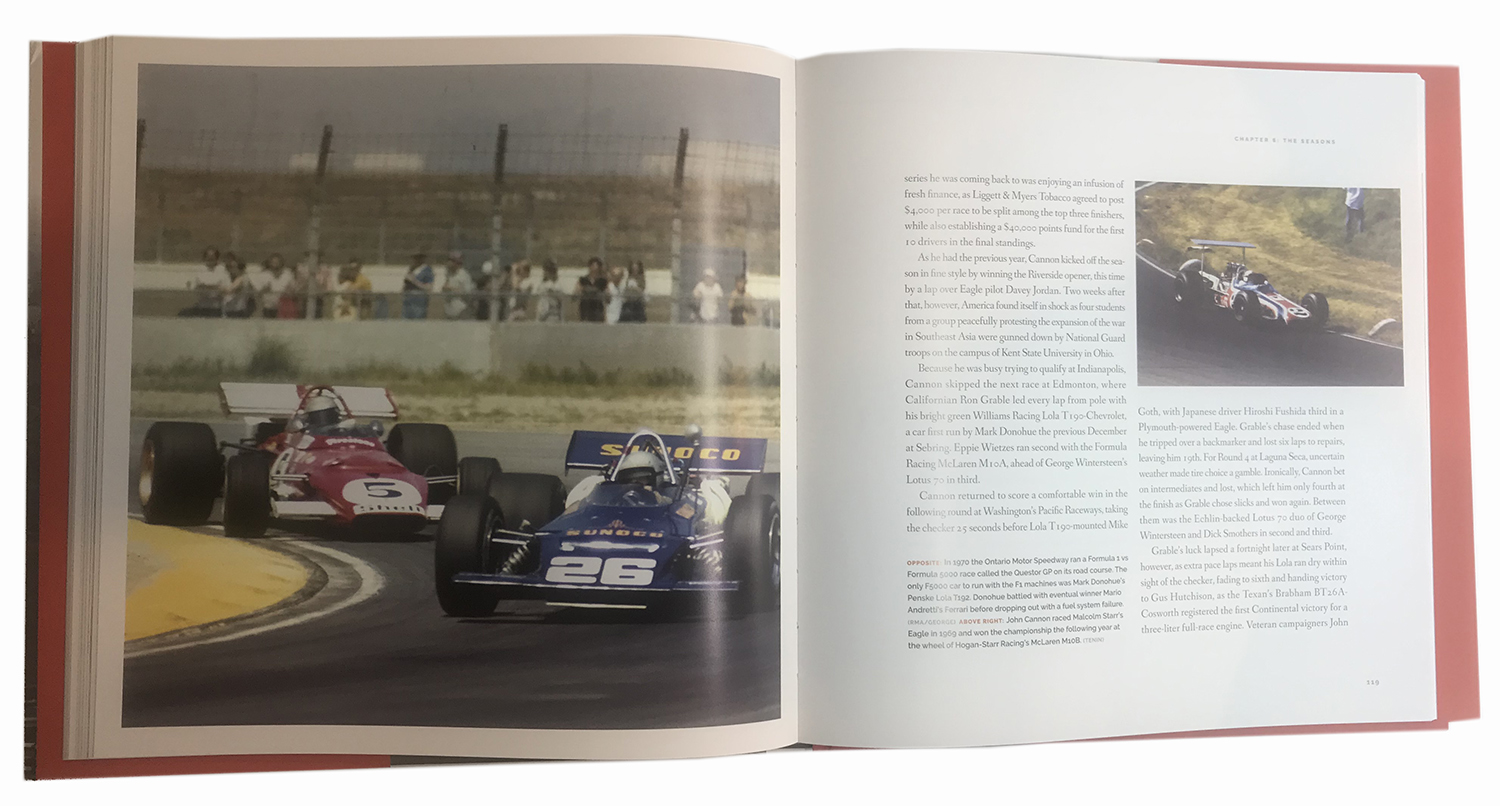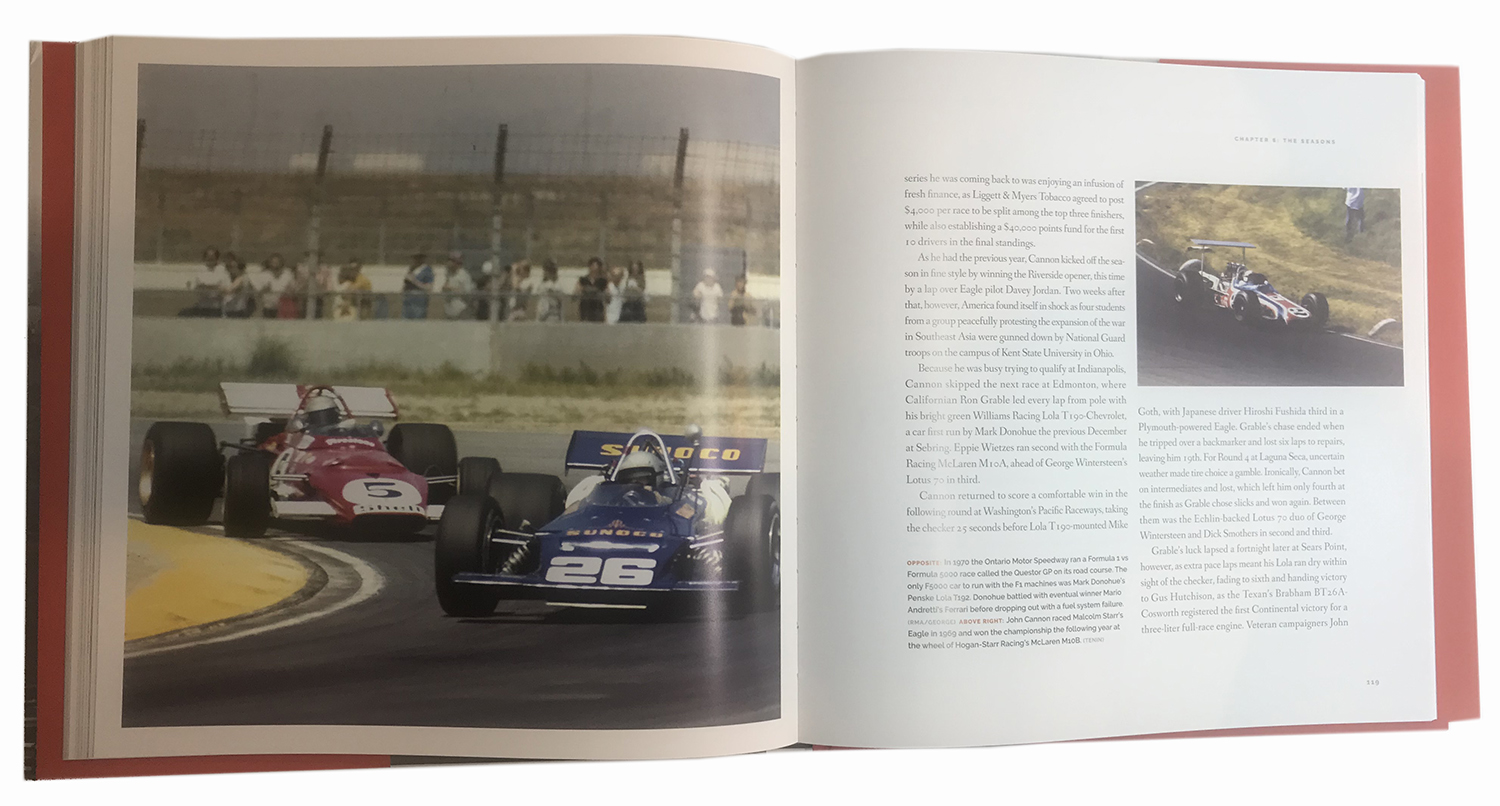 Rather than a dry, linear approach to the nine years of F5000 history, John initially sets the stage and the players, by first devoting chapters to the genesis and execution of the F5000 series, followed by a track-by-track analysis of the various circuits the series ran on. Next, John devotes an entire chapter to the cars, examining every brand and model raced, including some rarities you may never have heard of like the "Secret Chaparral"? Finally, John dedicates another chapter to the drivers that made F5000 so special, names like Redman, Scheckter, Andretti and Unser, as well as lesser-known but equally as talented drivers like Sell, Wietzes and McRae.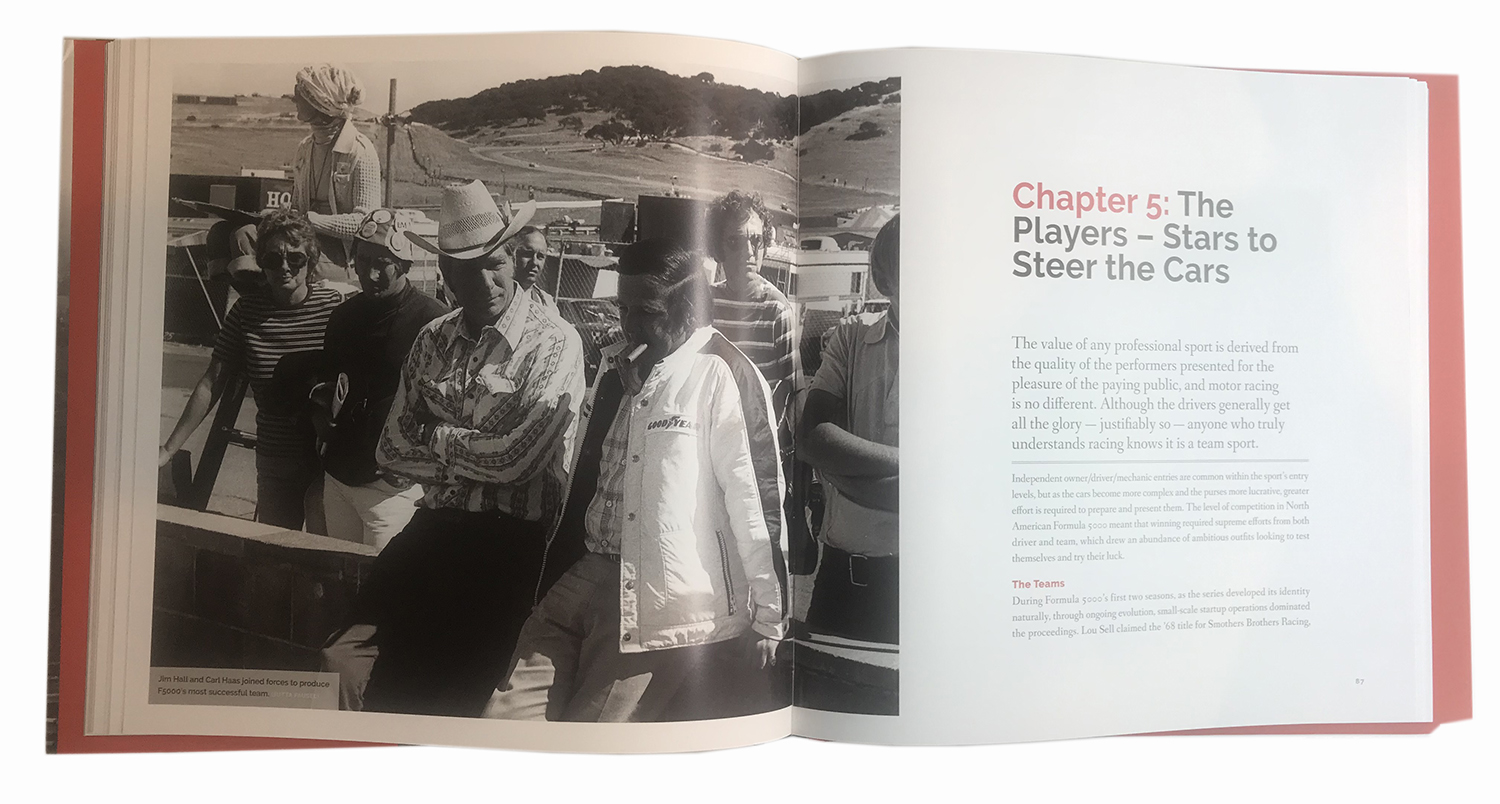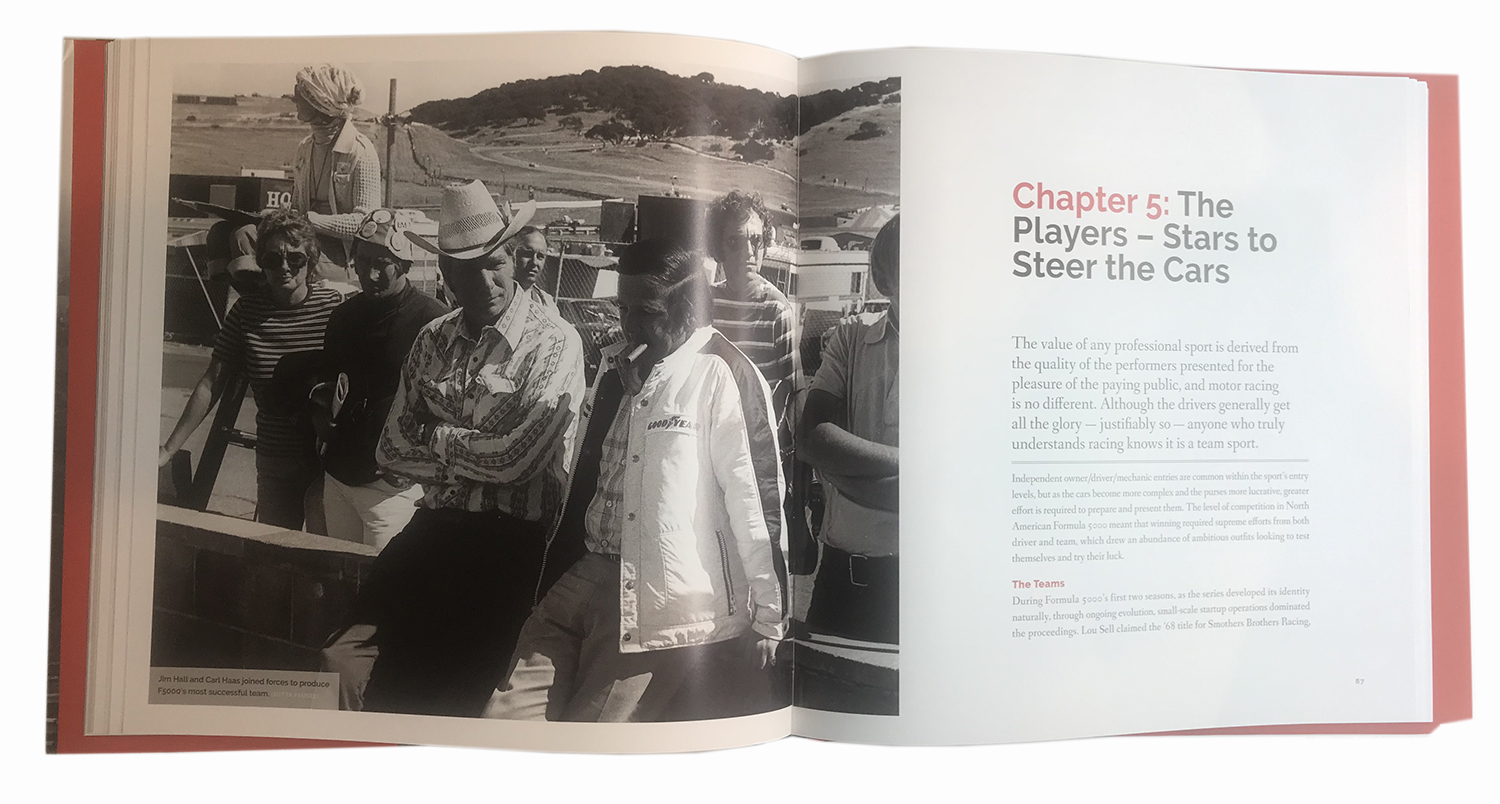 So having devoted the first 100 pages to setting the stage and the players, John then launches into the seasons, with an overview and analysis of how each season unfolded, with first-hand accounts from numerous players on the scene at the time, both behind the wheel and behind the wall.
After devoting a further chapter to the analysis of why this seemingly winning series perished (spoiler alert: greed and politics), John then provides for the anoraks amongst us with a complete, race-by-race compilation of results, as well as a closing chapter with all the interesting data needed to be a F5000 know-it-all at quiz night (most races won=Redman 15; Winningest team= Haas-Hall 14; etc).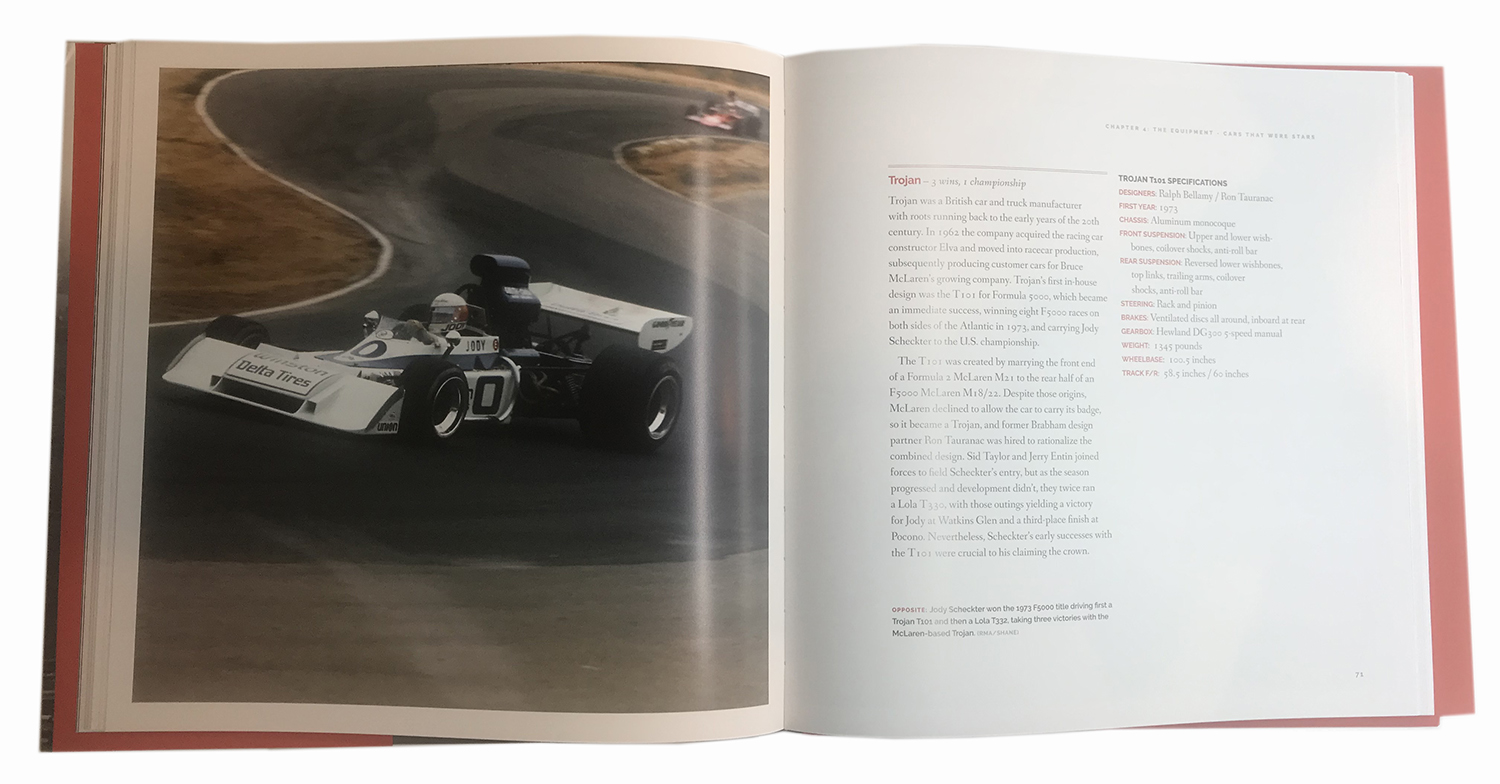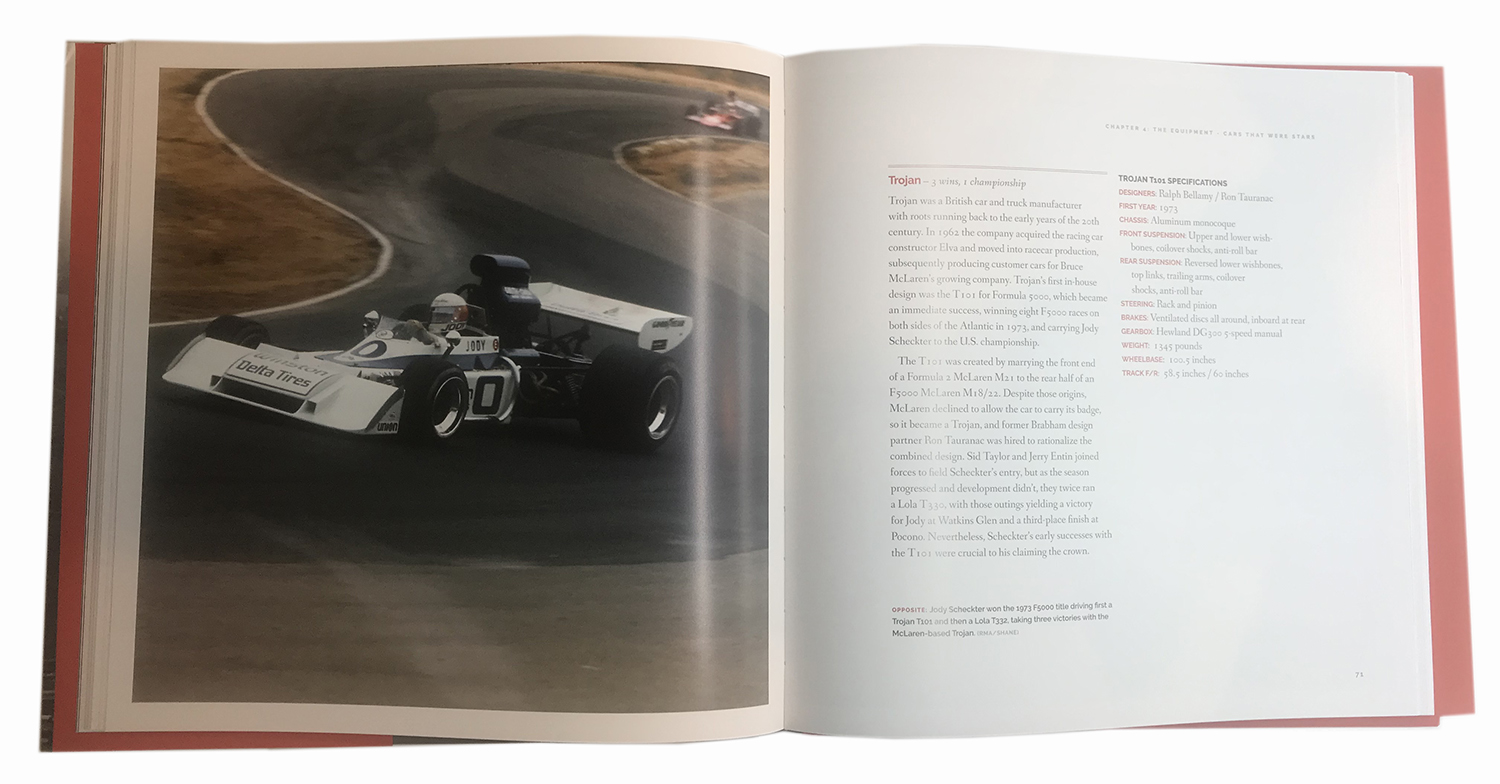 At 224 pages, stylishly laid out with over 100 rare and/or previously unseen photos, "Lost in Time" is the definitive F5000 book fans have been longing for, for decades. The only question left unanswered is who will do the same for the European and Antipodean series?
Available directly from Racemaker Press

$85.00