QPRS—F1 Grand Prix Racing by the Numbers 1950–2019
By Clyde Berryman
I've known Clyde Berryman for now almost 20 years. We first came together because his wife, Gulay, is a very talented automotive artist. But as a byproduct of occasionally featuring his wife's artwork, Clyde would periodically include me in an annual email, where he would do a very thorough, statistical analysis of that year's Formula One Championship. In these emails he would rank the driver's and car's performance, not just by the points they received from the FIA, but also by weighting the relative level of competition both that year and against other years. To be honest, it seemed a little bit like an anorak's obsession(!), but hey, who was I to judge?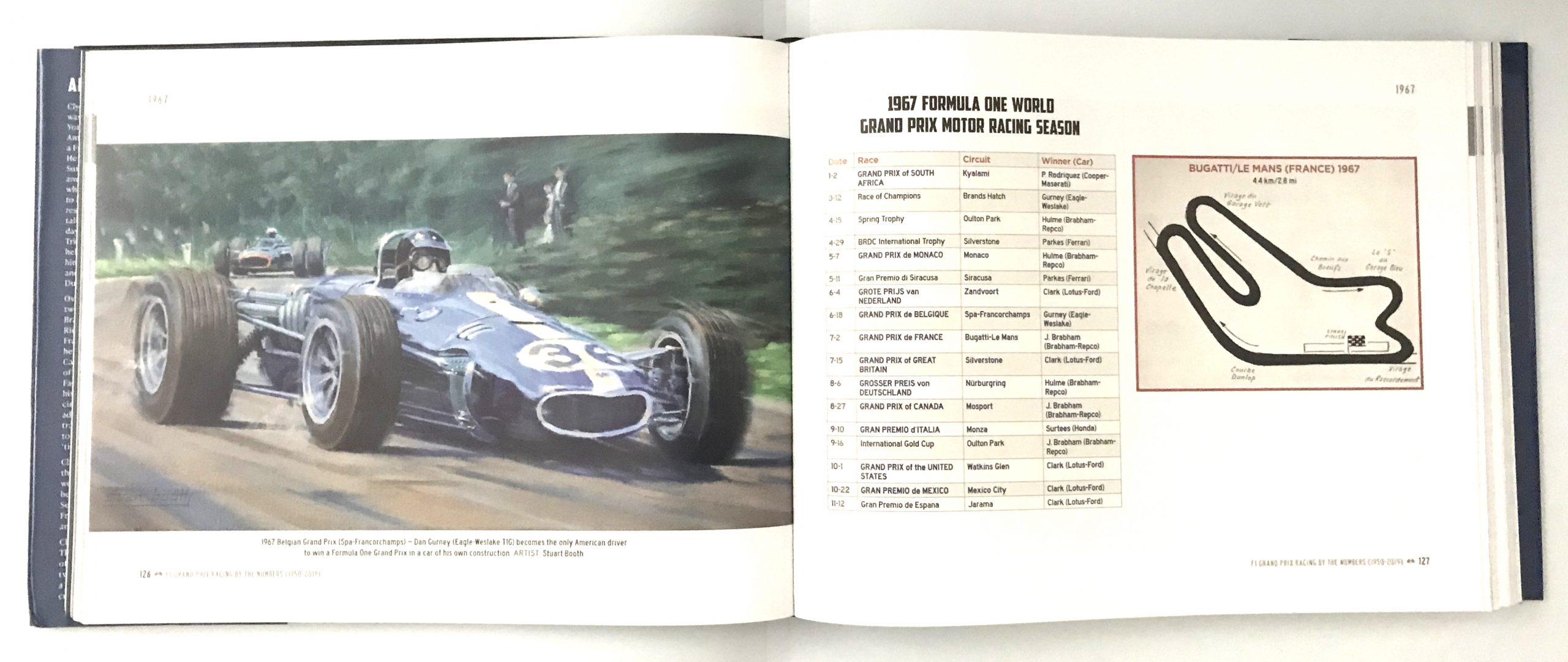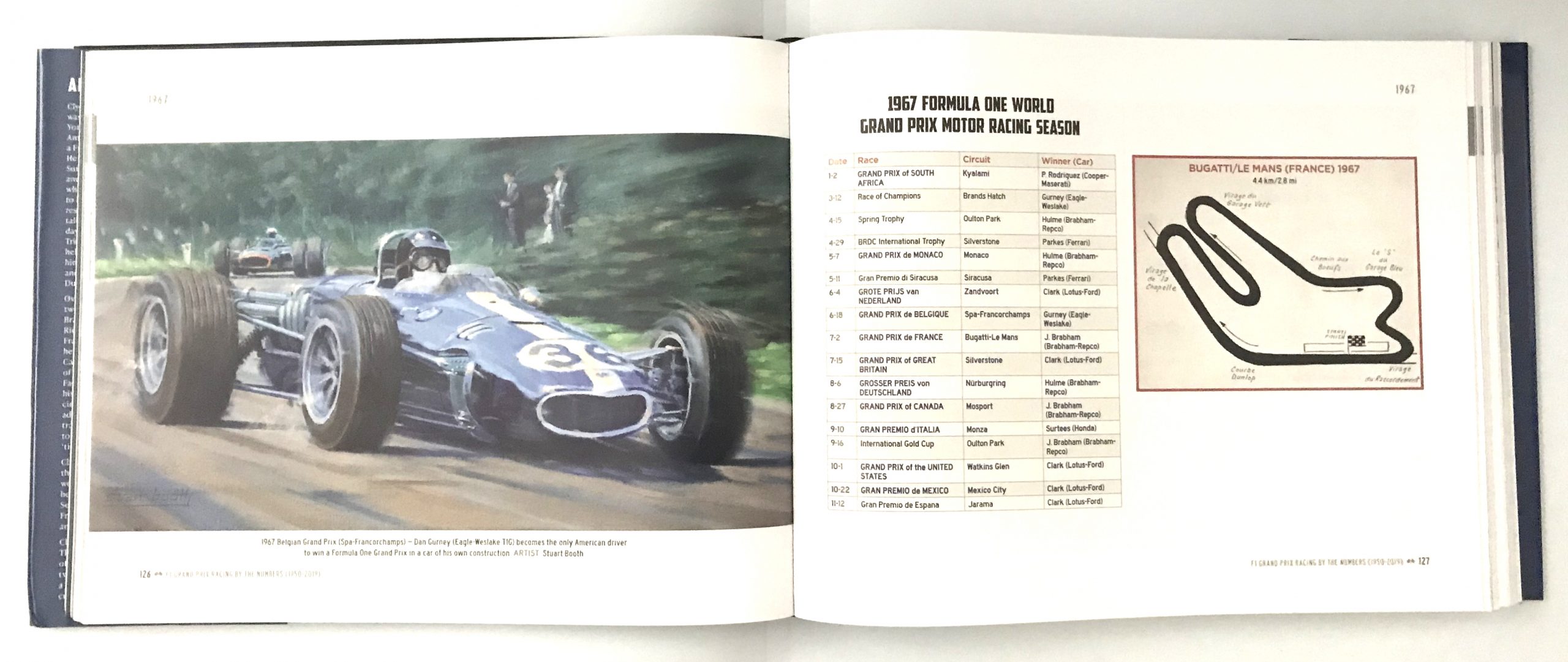 But then recently, I heard the news that Clyde had teamed up with Dalton Watson Publishing to create a massive tome that combined all of Clyde's statistical analysis, for every F1 season from 1950 to 2019, with over 325 pieces of original artwork from over 25 artists. The results are nothing short of amazing.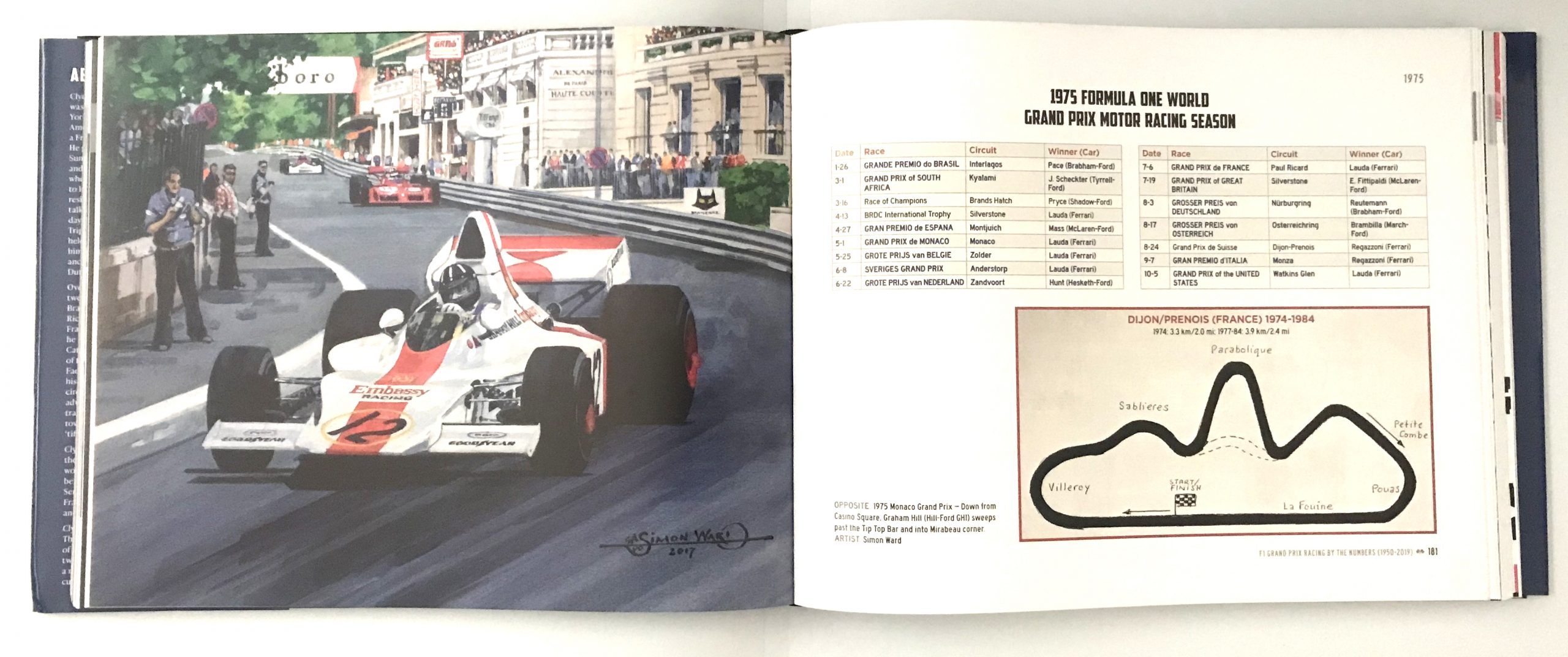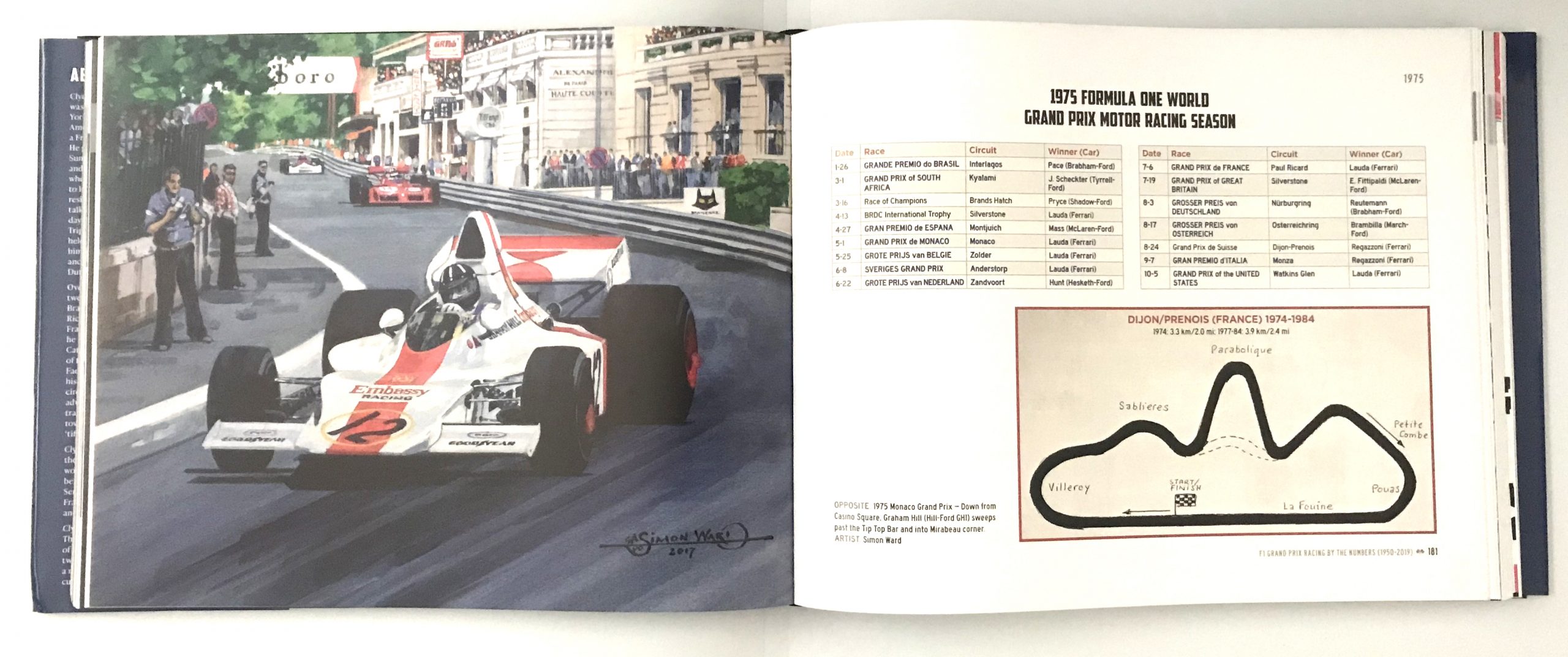 "QPRS Quality Point Rating System—F1 Grand Prix Racing by the Numbers 1950–2019" is a stunning, 544-page, large format book, that chronicles the history of Formula One like no other title before it. Like any good scientist, Berryman first lays out all of his methodology and assumptions, followed by an in-depth look at how Formula One evolved and how that evolution potentially influences the way one should evaluate the drivers and their cars.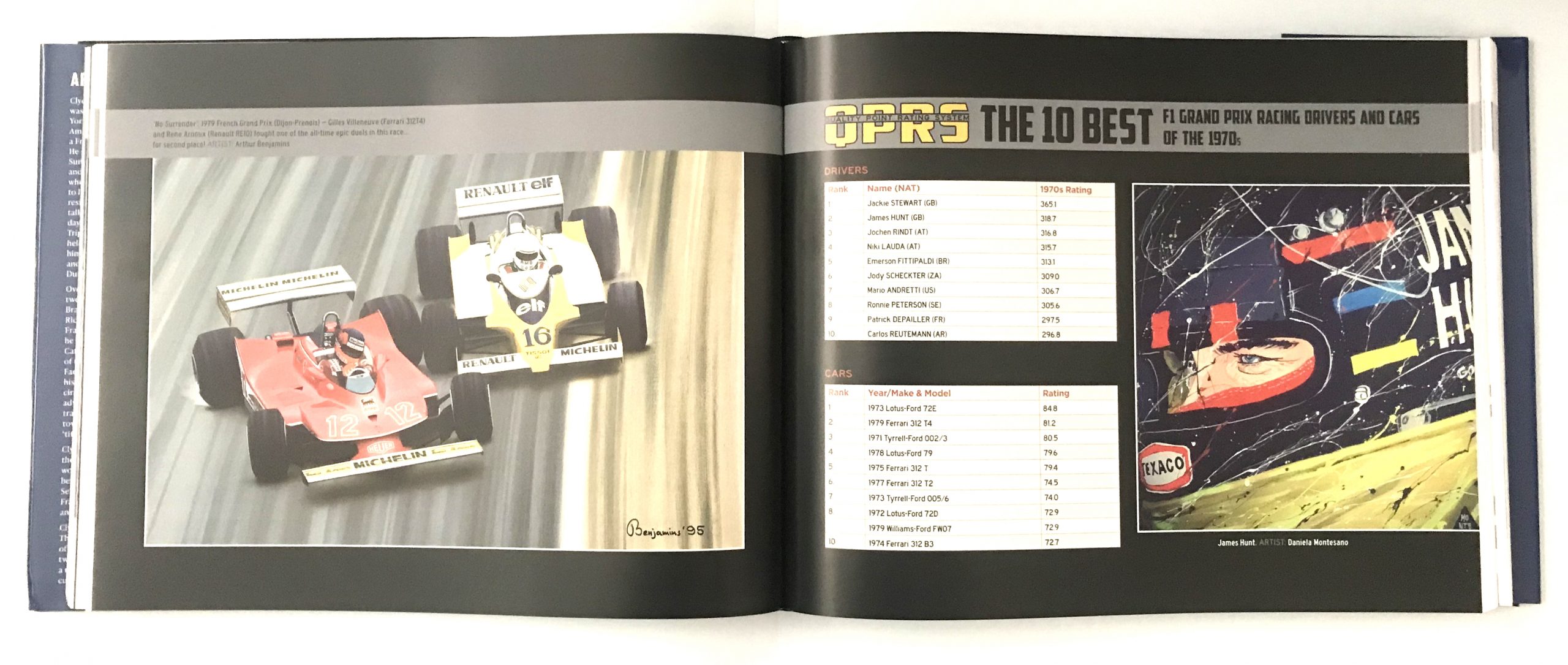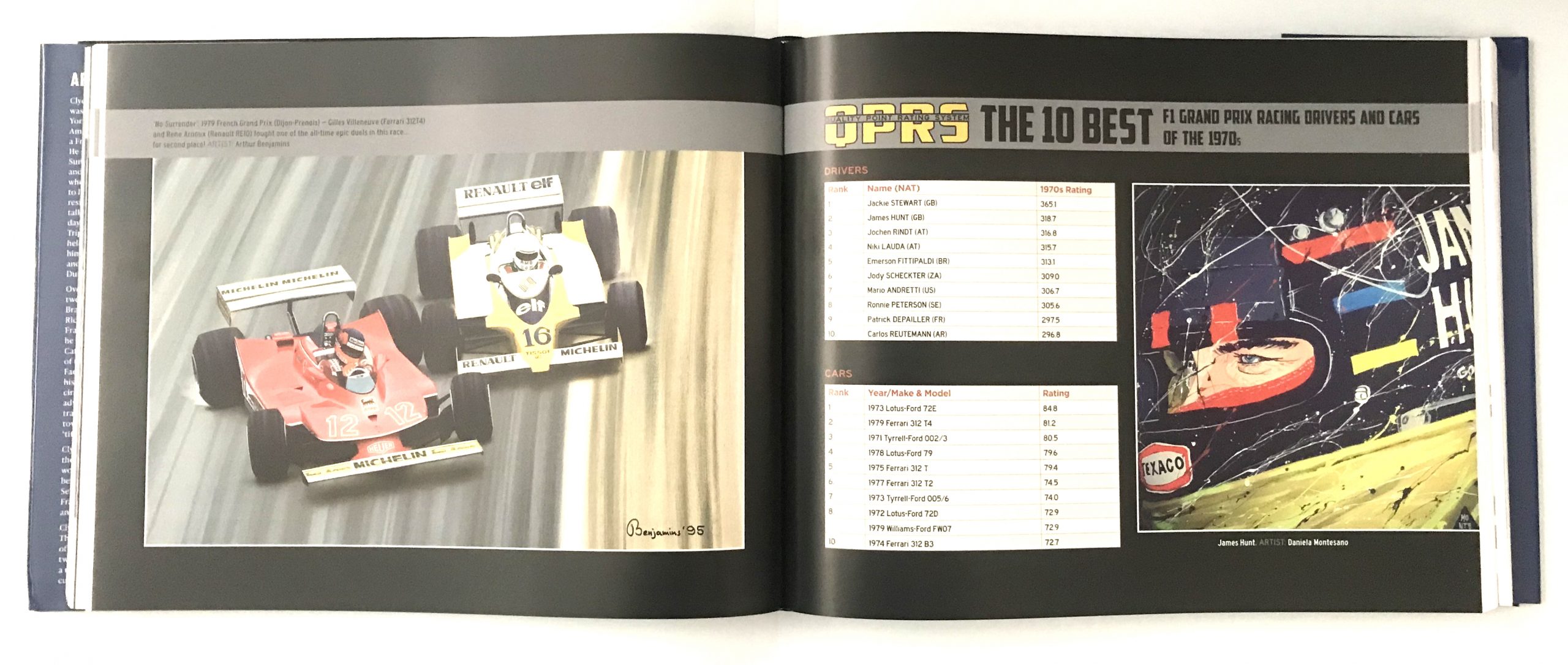 Then Berryman launches into his analysis, looking at every race and championship year, with a weighted scoring system that ranks driver, car and combined driver/car combination. Now if this sounds kind of dry, it's actually not. Berryman groups these sections into chapters by decade, with both insightful overviews of the championships in question, as well as overall take-aways and verdicts on what made each championship year unique. But perhaps best of all, each year (and in fact each page spread) is lavishly illustrated with original pieces of artwork depicting the cars, drivers and races from that year. Quite frankly, the book would be worth the price for the artwork alone!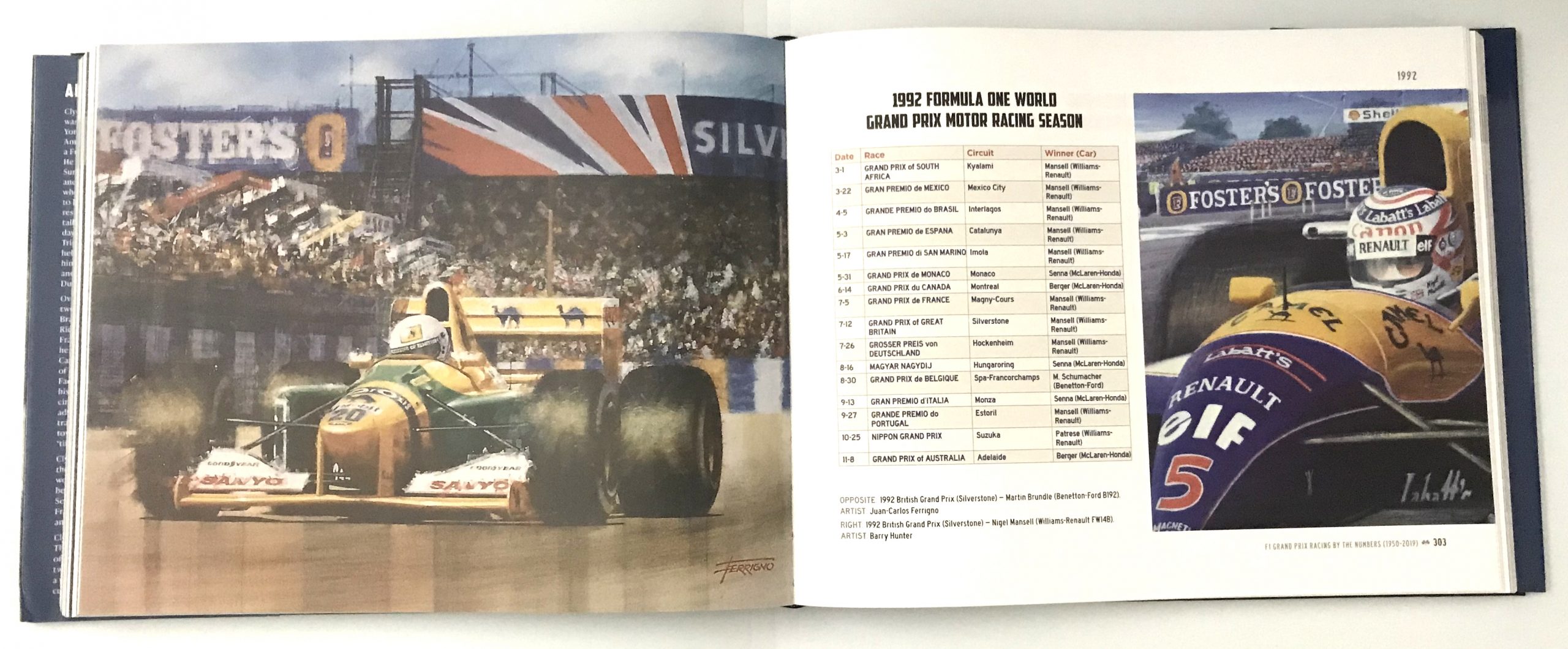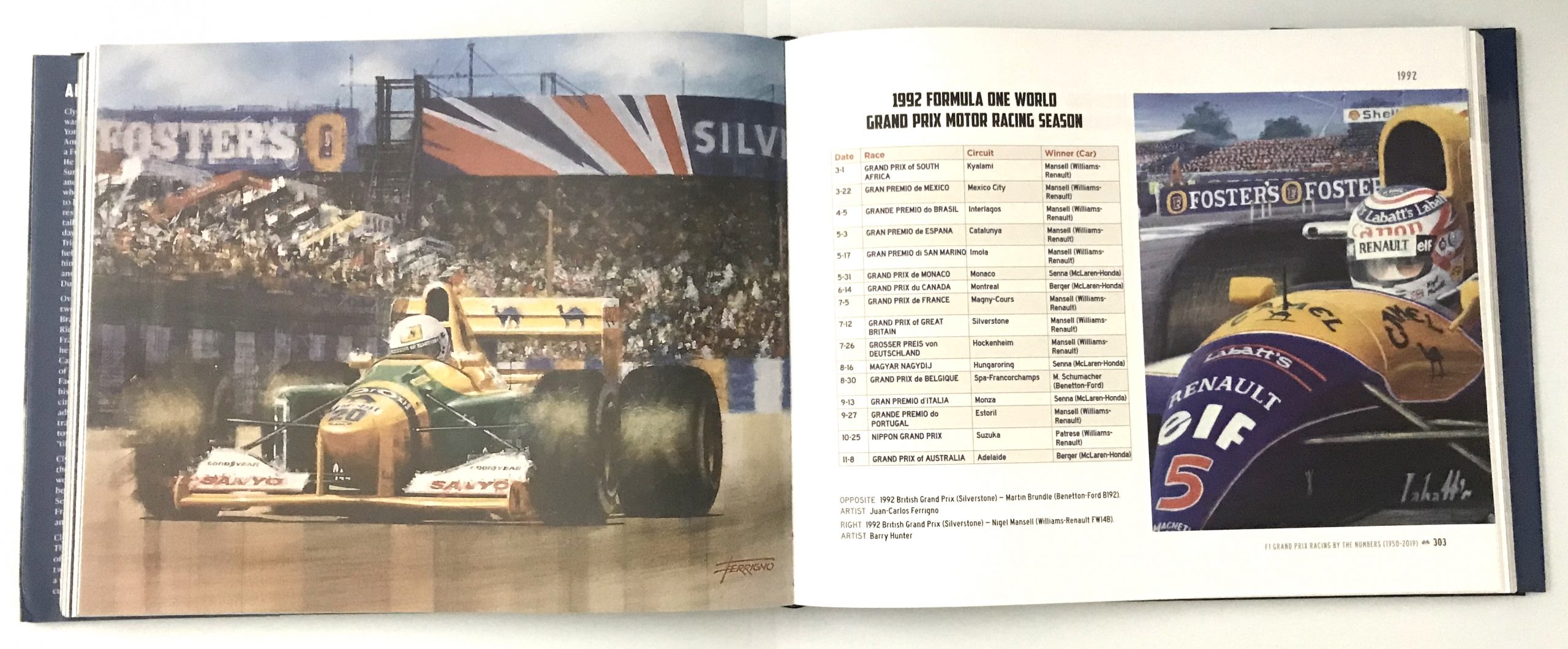 But this should not detract in any way from what Berryman's 20-plus year passion project has achieved. While one could potentially quibble with Berryman's assumptions that he bases his system on, the results and the conclusions that come from those results are fascinating and provide the reader with a very new perspective on almost 70 years of Formula One drivers and how they potentially stack up against each other. It's a remarkable piece of work and a must-have for any fan of the sport.
286 mm x 229 mm, landscape hard cover with dust jacket.

544 pages

325 illustrations.

US$95/ £69