From hot sunny days to misty mornings, the weather was as varied and interesting as the incredible field of historic racing vehicles at WeatherTech Raceway Laguna Seca for the Rolex Monterey Motorsports Reunion.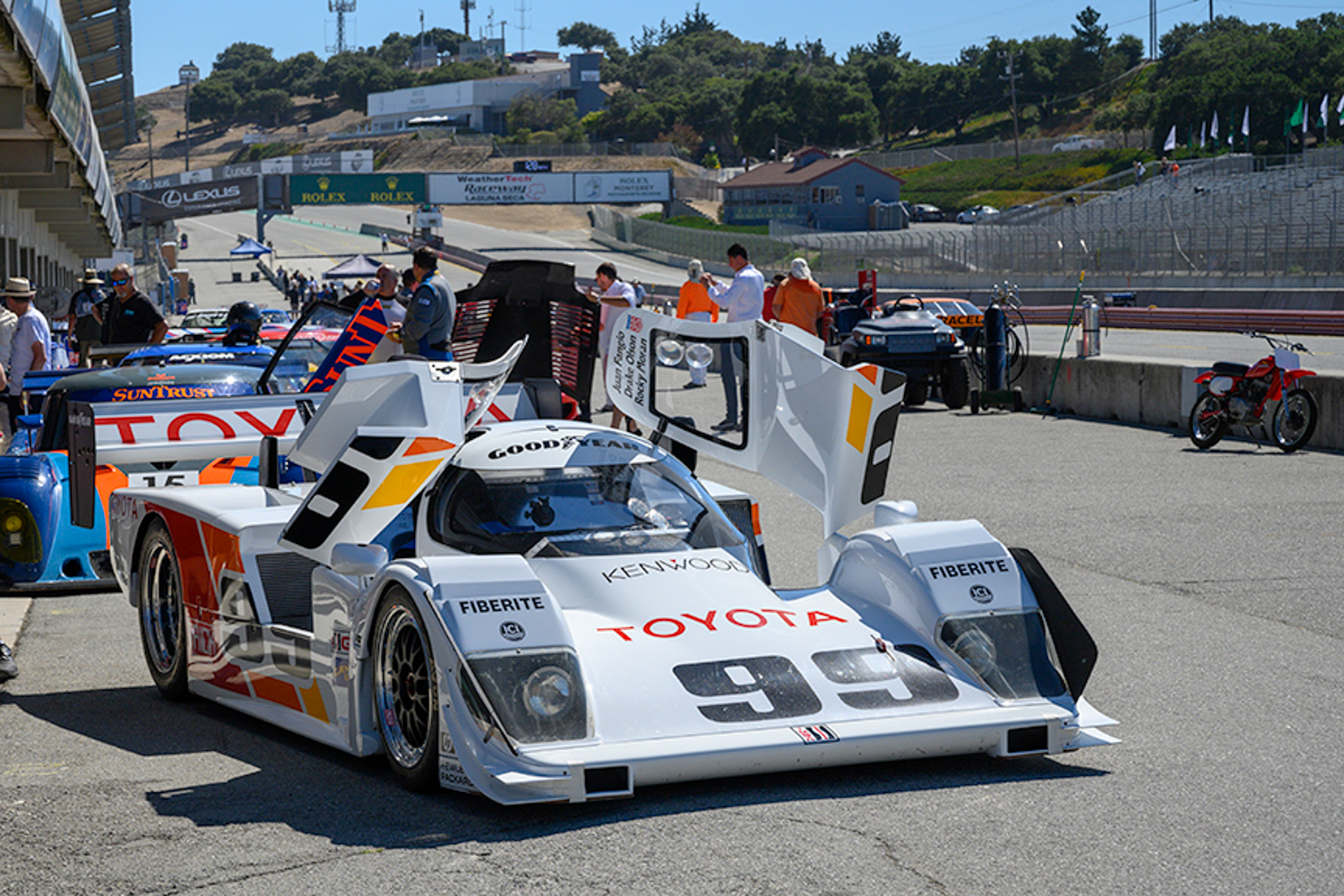 The 50th anniversary of the International Motor Sports Association (IMSA) was celebrated with IMSA being the featured marque at this year's event. Four IMSA-focused run groups were represented in the racing lineup. IMSA driving legend Hurley Haywood, whose career successes include three 24 Hours of Le Mans titles, five Rolex 24 at Daytona wins, and five season championships served as Grand Marshal.
Several celebrated IMSA drivers with long history with the series were on hand for the celebration, including Parker Johnstone, driving his original 1991-93 Acura Spice prototypes, and Tommy Kendall who was reunited with his 1982 Mazda RX-7 IMSA GTU. In addition, comedian and actor Adam Carolla suited up to drive his 1979 Porsche 935 that Paul Newman drove in the 24 Hours of Le Mans, and later took the title at the 1981 24 Hours of Daytona.
The Paddock Stage was buzzing with Q&A sessions, and book signings with famous authors and race car drivers such as Hurley Haywood and John Morton. Mitch Bishop and Mark Raffauf were also there to sign and discuss their new book, IMSA 1969-1989.
Special guests this weekend included Formula 1 Champion Mika Häkkinen who took the wheel of the 1970 McLaren M8D/3 "Batmobile" for demonstration laps and participated in Q&A and autograph sessions. Former Formula 1 multiple-race winner, 24 Hours of Le Mans podium finisher and Rolex Ambassador Mark Webber was on hand for pit lane commentary for guests of Rolex.
Celebrating the past but looking towards the future, car manufacturers Audi and Lexus both brought vehicles making their North American Debut at the Rolex Monterey Motorsports Reunion after their world debut at the Goodwood Festival of Speed just last month. The Audi R8 LMS GT2, the most powerful racecar Audi Sport customer racing has produced was driven by nine-time 24 Hours of Le Mans winner, Tom Kristensen. Lexus revealed an LC convertible prototype, expanding its LC flagship coupe series and Scott Pruett, five-time overall winner at the Rolex 24 at Daytona drove the prototype for its first laps on North American soil.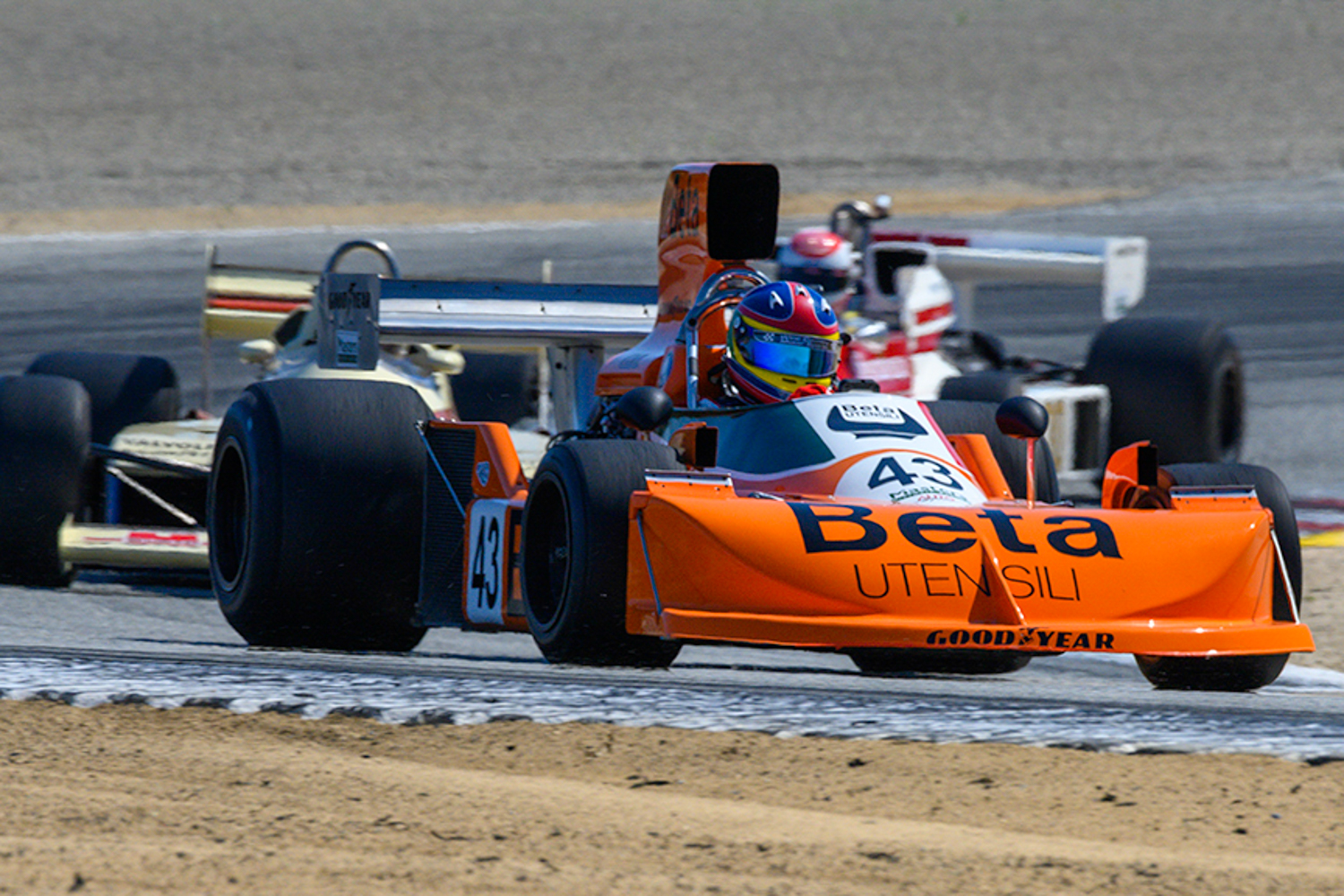 The seven-person selection committee chose the best for 14 different run groups. Cars ranged in age from a 1911 National Speedway Roadster and 1911 Fiat S74 to a more recent 2014 Lola Toyota Rebellion LMP1 prototype, and included a full field of 56 Formula Fords, representing the very first IMSA race in 1969.
Saturday race results available here.
Sunday race results available here.
Special awards were presented by WeatherTech Raceway Laguna Seca CEO Tim McGrane in a cheerful ceremony to bring the event to a proper close on Sunday afternoon. The prestigious Spirit of Monterey award was presented to Andrew Wait who collected 56 Formula Ford competitors for the 2019 Reunion. The full list of special awards is available here.
Look for full Photo Gallery coverage here soon!