With concours events becoming increasingly popular and frequent, organizers of high profile events are finding it more difficult to source rare and little known cars. For 2019, the organizers of the Concours of Elegance achieved just that.
Many of the cars on display were little seen models, others were certainly rare; original Bentley Le Mans Blowers, one-off prototypes and cars with fascinating histories. It was pleasing to see examples showing sympathetic restorations allowing their history and patina to shine through.
Our initial headline report covered the class winners and an overview of the event so here we will concentrate on some of the more interesting cars that did not all take the honors.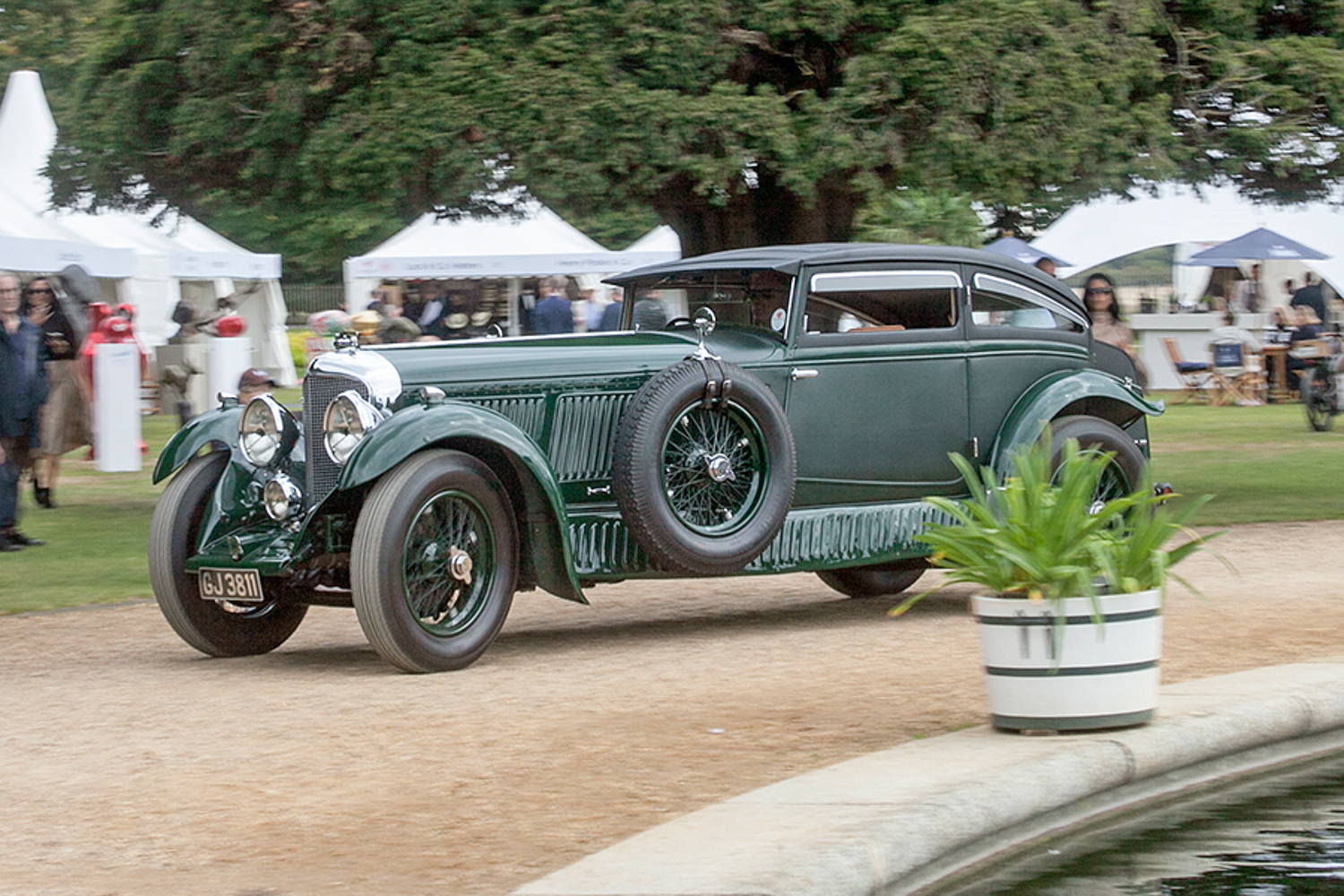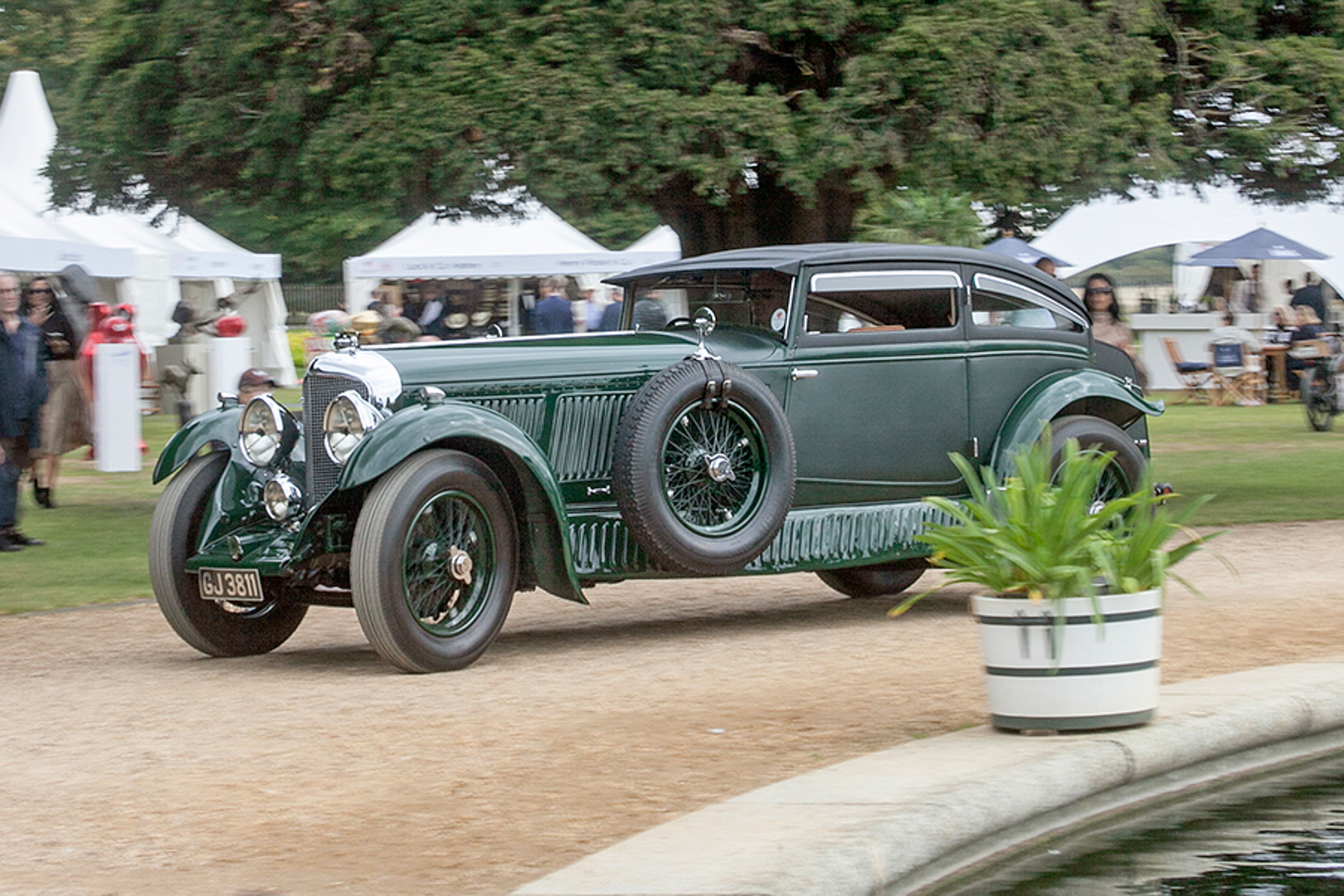 The 1930 Bentley Speed Six `Blue Train` has a great story to tell. In 1930 its then Owner and Bentley director Woolf Barnato waged £100 that the car could beat the Cannes to Calais express not only over the train's route but with the addition of the Bentley finishing at RAC Club in London before the train reached Calais. The Speed Six beat the express by 15 minutes but Woolf's winnings were consumed in fines for racing on French roads.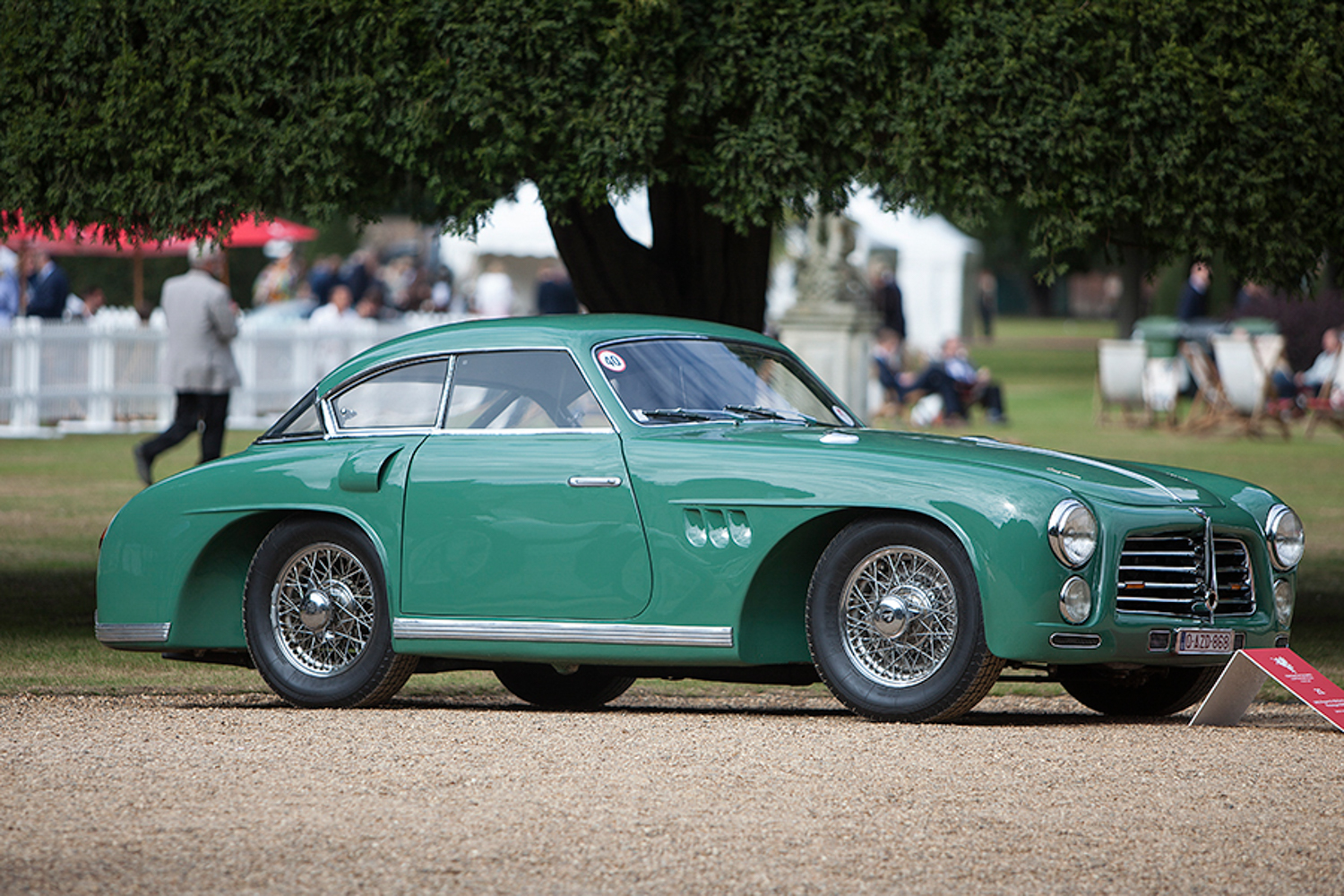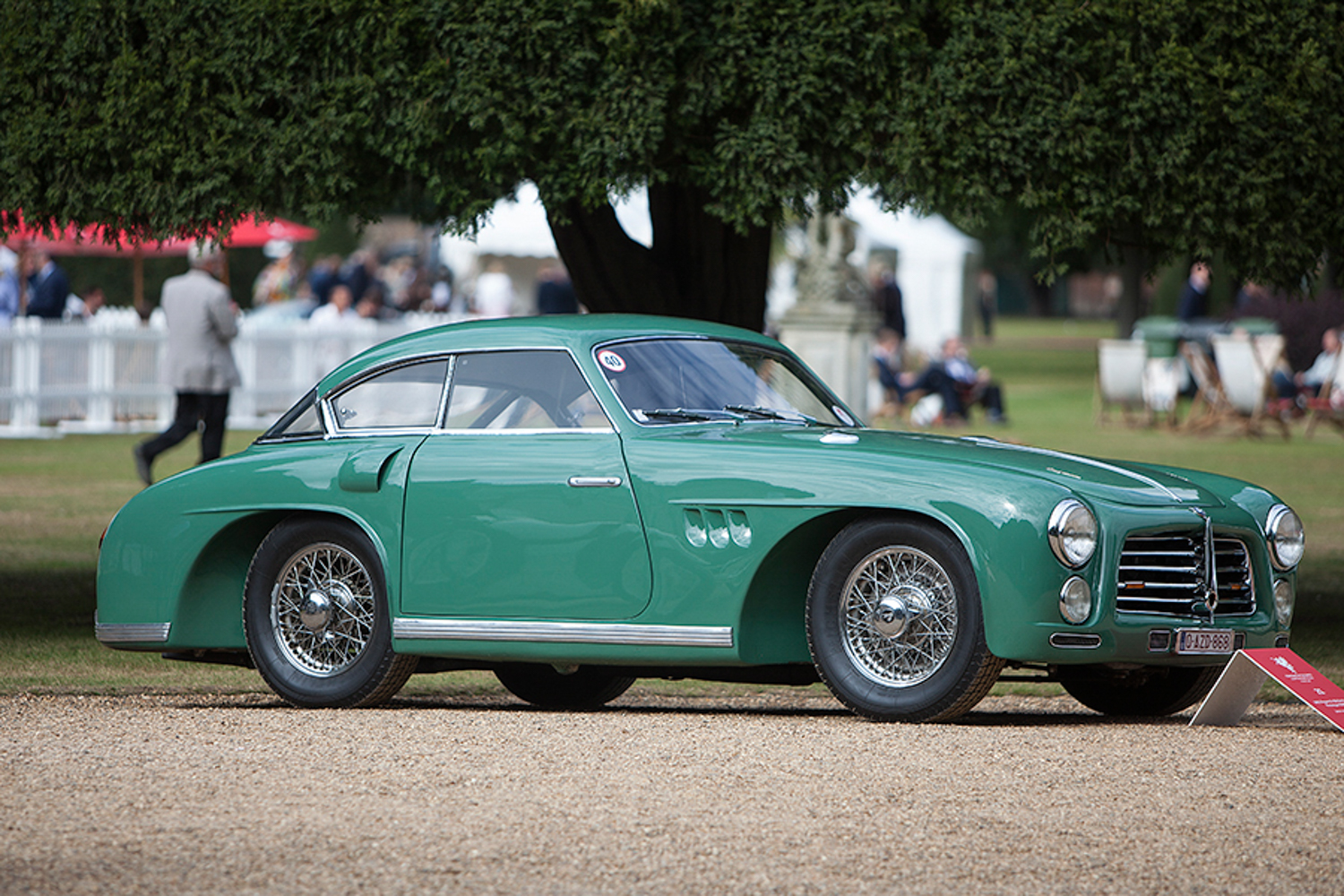 Spanish car manufactures are few and far between, Spanish sports car manufacturers are virtually non existent, this makes the Pegaso Z-102 a gem. It did win its class but the history is worth recounting; just after WW ll Spaniard Wilfredo Ricart, who had worked for Alfa Romeo, took a position at Spanish truck maker ENSA coinciding with a decision by the management to inspire its apprentices by launching a project for them to design and build a high performance car using Spanish technology. Wilfredo was to take charge the result is this beautiful Berlinetta using a Grand Prix chassis, an all-alloy, quad-cam V8 dry sump engine driving a 5-speed transmission. Autocar Magazine described the car as `A pure racing car adapted for everyday use`.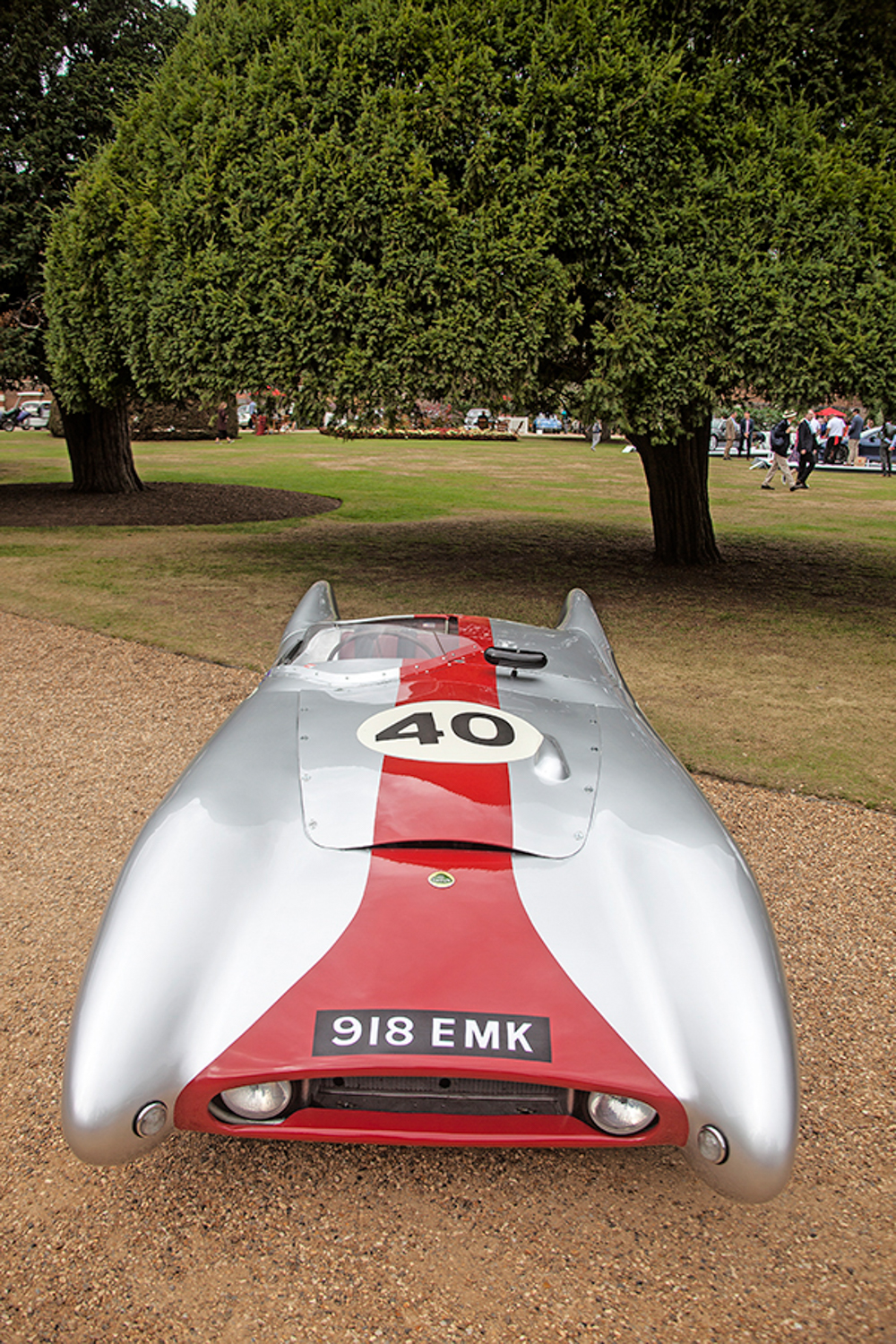 Lotus Cars founder Colin Chapman was fanatical regarding weight saving in his cars. In late 1953 he began work on the MK Vlll creating his first spaceframe chassis weighing just 35lb but this structural gem had one fault, it completely enclosed its Coventry Climax engine! Meaning that the power unit had to be worked on in situ or the framework cut out to remove it. Evident at the Concours is the MK Vlll's aerodynamic body designed by De Havilland aerodynamicist Frank Costin.
`The family car that wins races`. This was Alfa Romeo's slogan to promote its 1900C SS Zagato and indeed it did win races in the hands of a future F1 driver. In 1955, 25-year-old Jo Bonnier entered his 1900C SS to race at Kristianstad in his native Sweden. He won and seven days later he and the Alfa won again at Karlskoga. Again in 1955 at the International Trophy at Oulton Park Bonnier took a class win with the 1900C, proving Alfa's hype to be correct.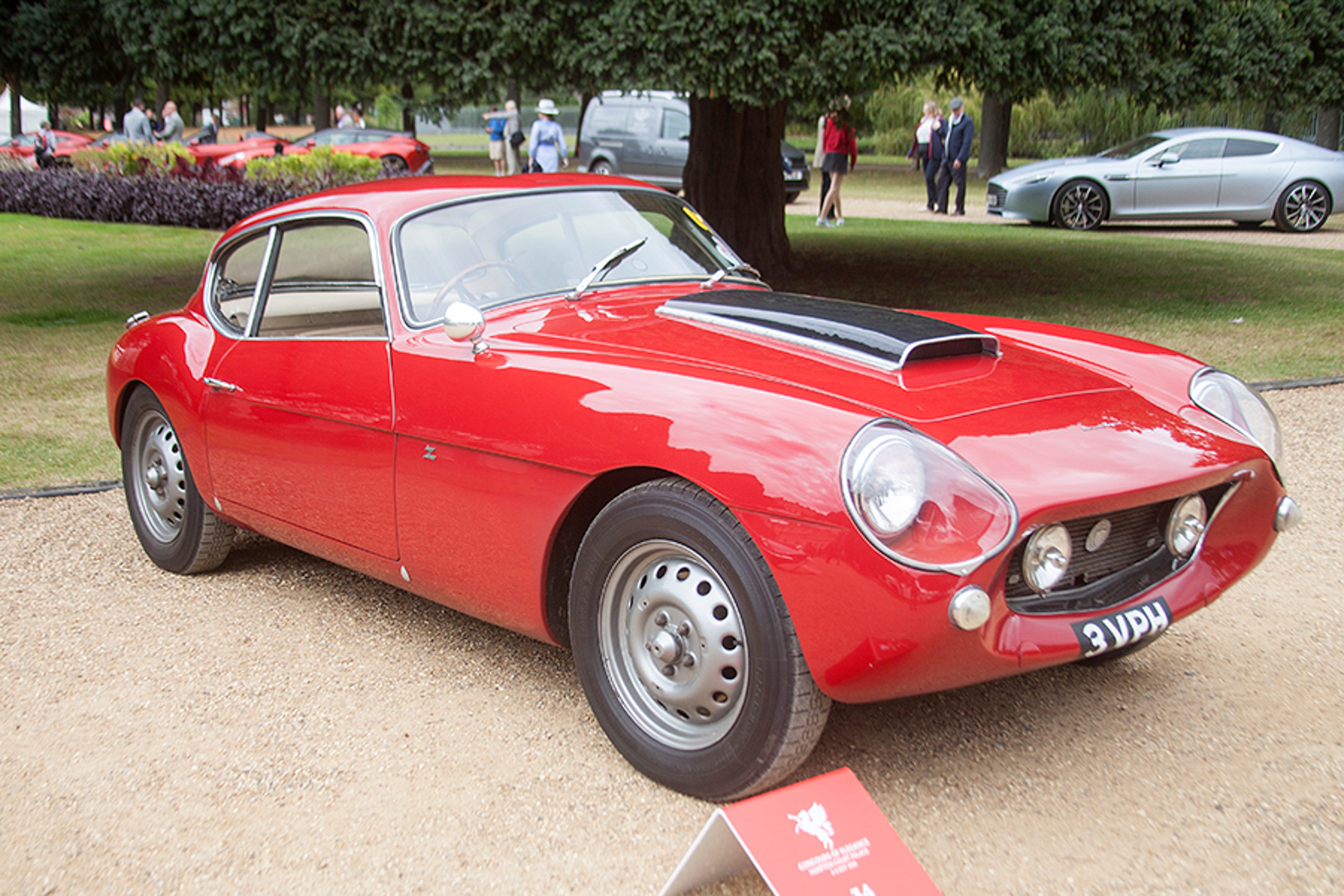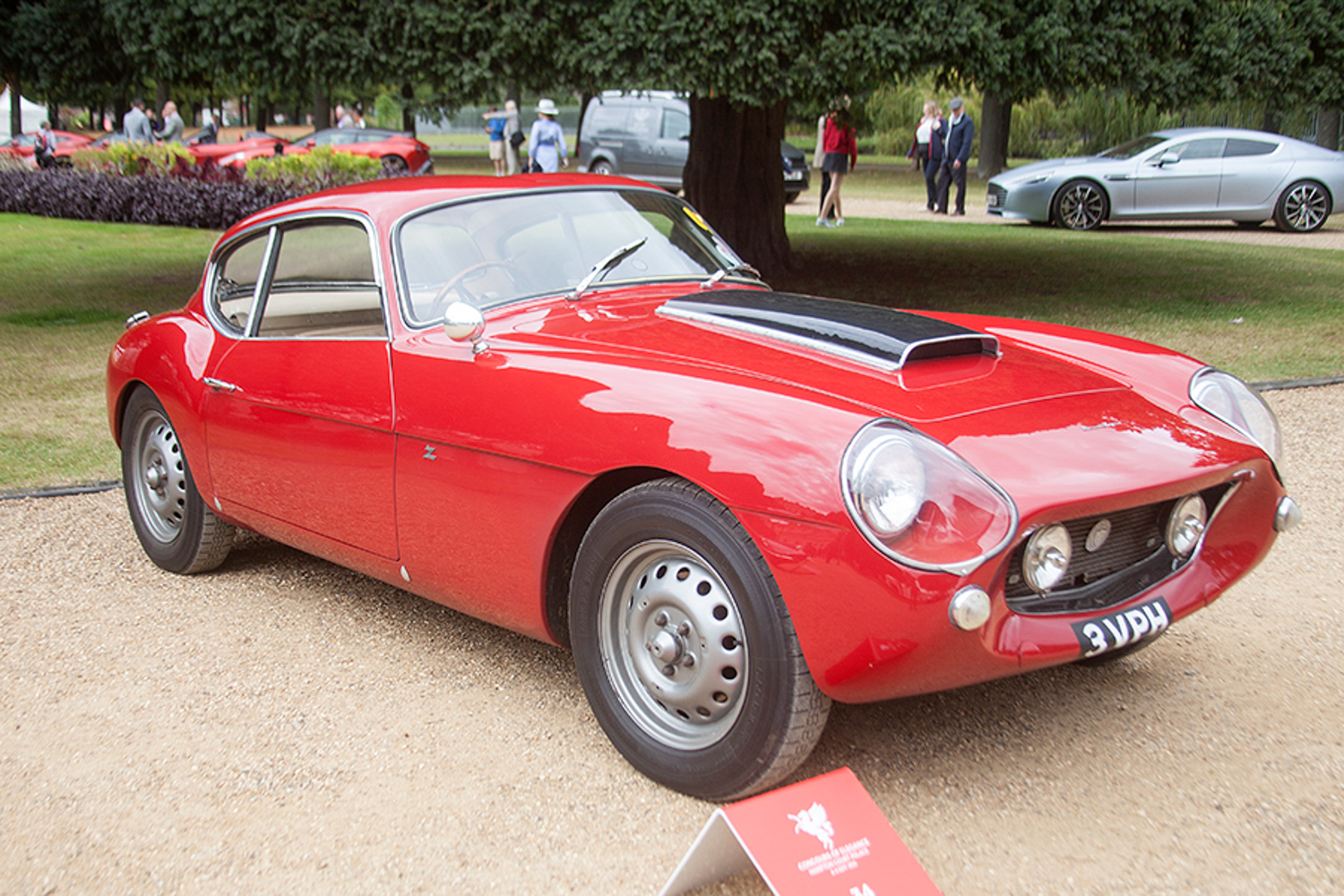 In 1959 Bristol Cars built only two short-wheelbase sports 406s: one was bodied in-house and the other chassis, on display at the Concours, was sold to Zagato agent Tony Crook. Tony sent the car to Italy where Zagato's latest designer Ercole Spada designed the bodywork for this unique car. Peter Mann who now owns the car says it's not presented in concours condition as the car is driven regularly and raced occasionally.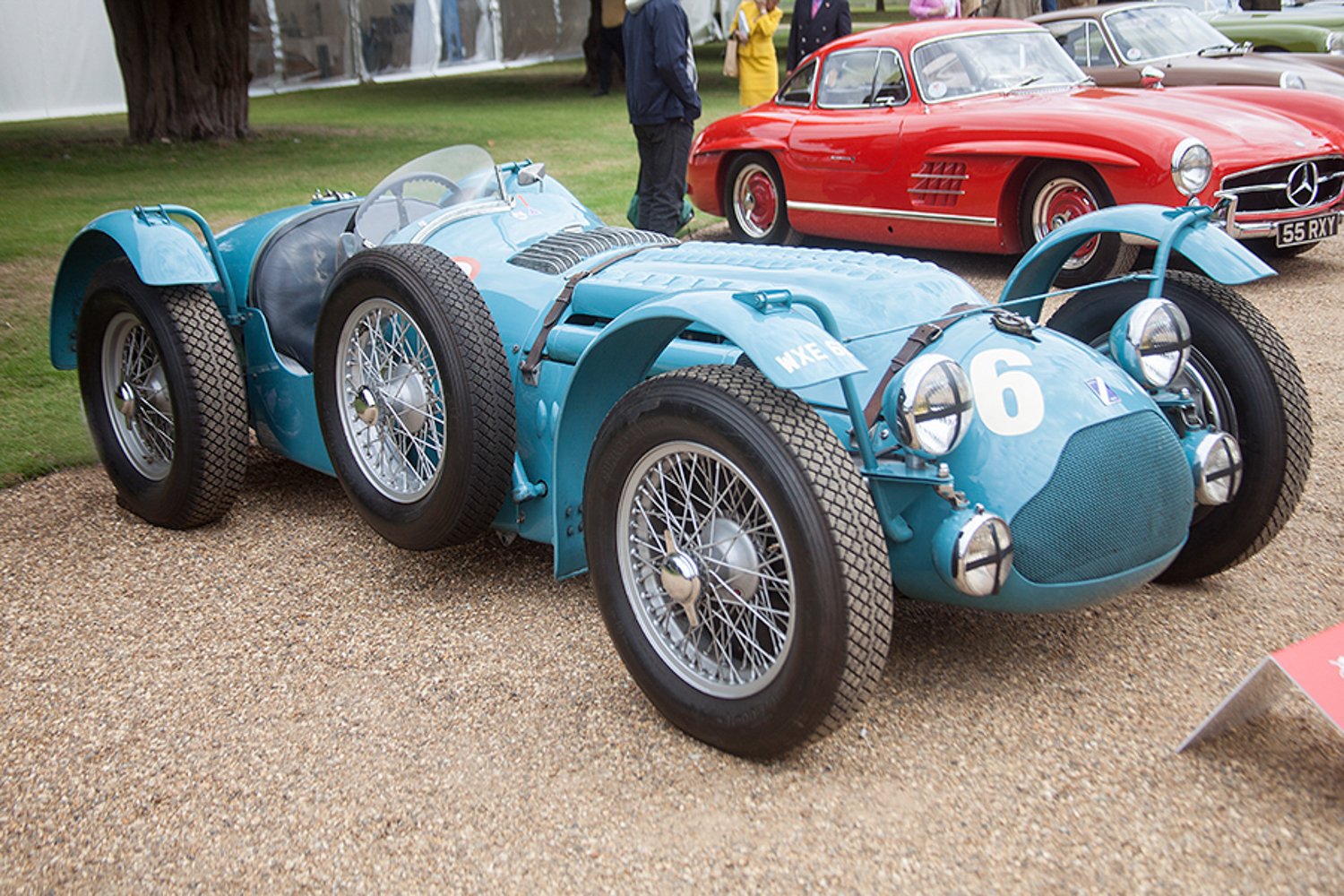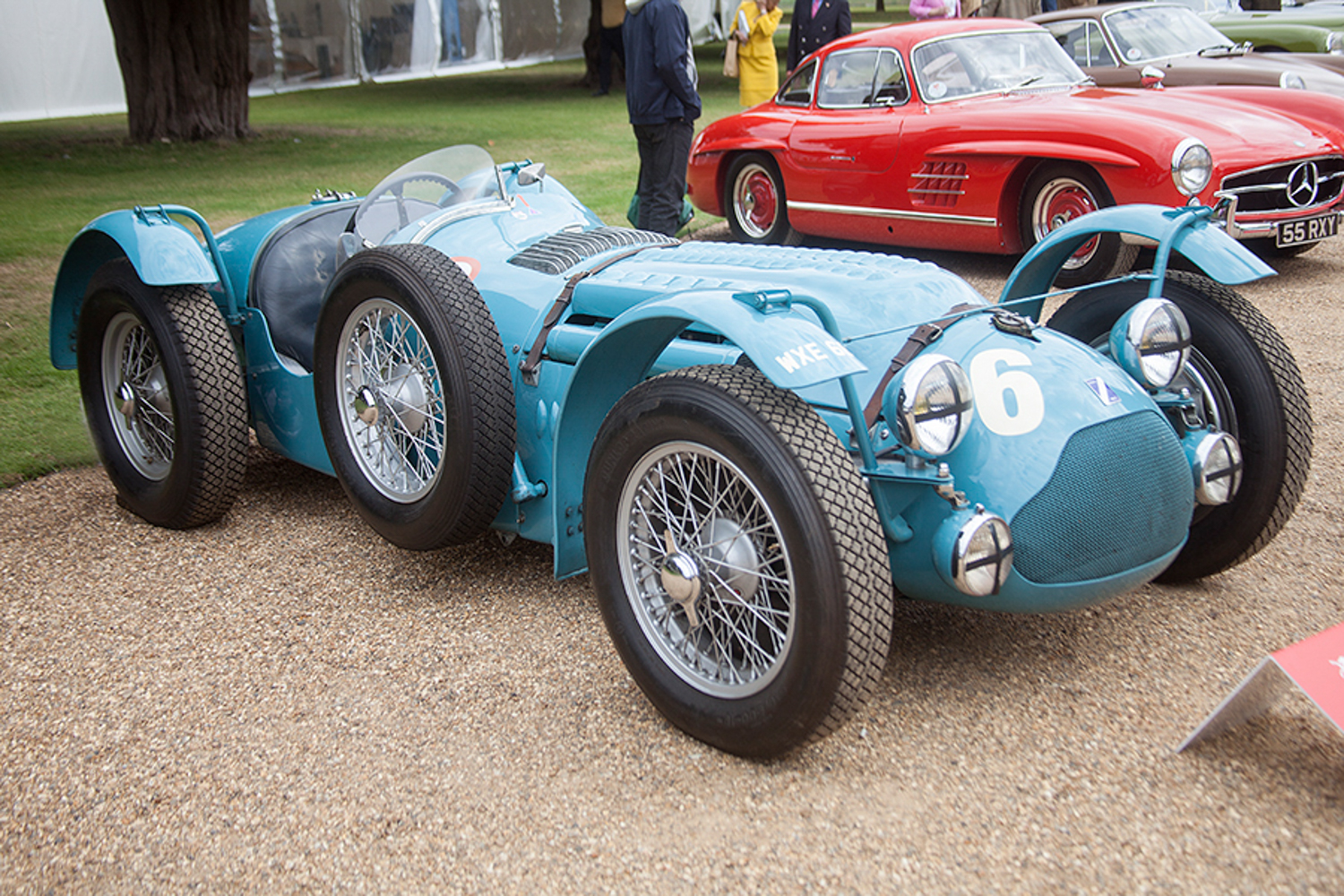 One car, 69 years old, just three owners, that's the `Log Book` of the 1950 Talbot Lago T26 on the lawn at Hampton Court. Firstly a factory car raced by Fangio and Rosier at Le Mans in 1951 suffering an oil tank failure while holding third place. In 1952 the car competed at the Monaco Grand Prix but retired after 37 laps, a different age when the same chassis could run in Sports and Grand Prix events. Once superseded by more advanced machinery the car lay unused in Talbot's workshops until 1959 when Richard Pilkington bought it and shipped it to Devon UK for restoration. Richard kept and raced the car for 55 years competing in over 200 races throughout Europe and has only just recently sold it. The present owner Richard Wilson still races the T26 and it will be on track at the Revival next weekend.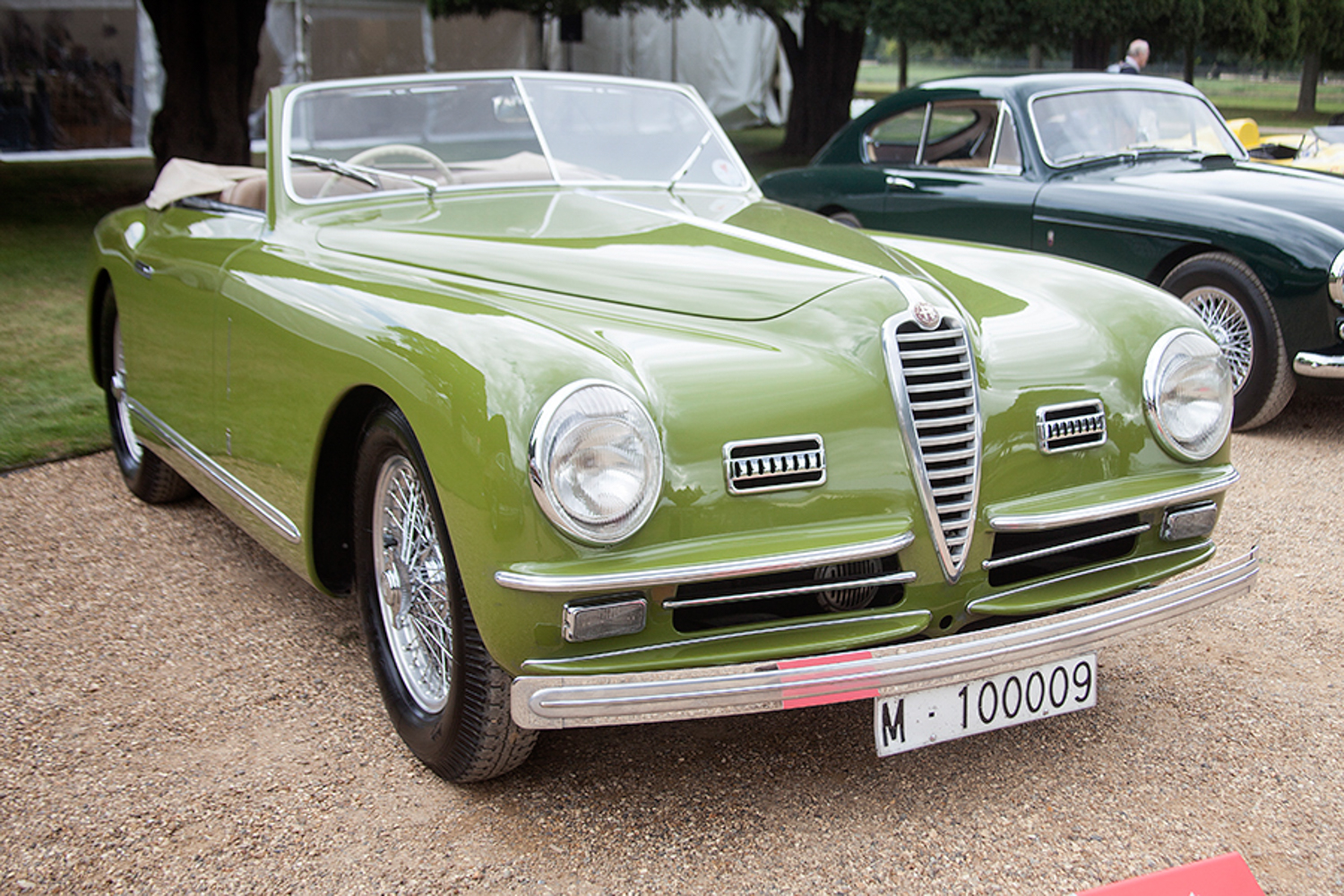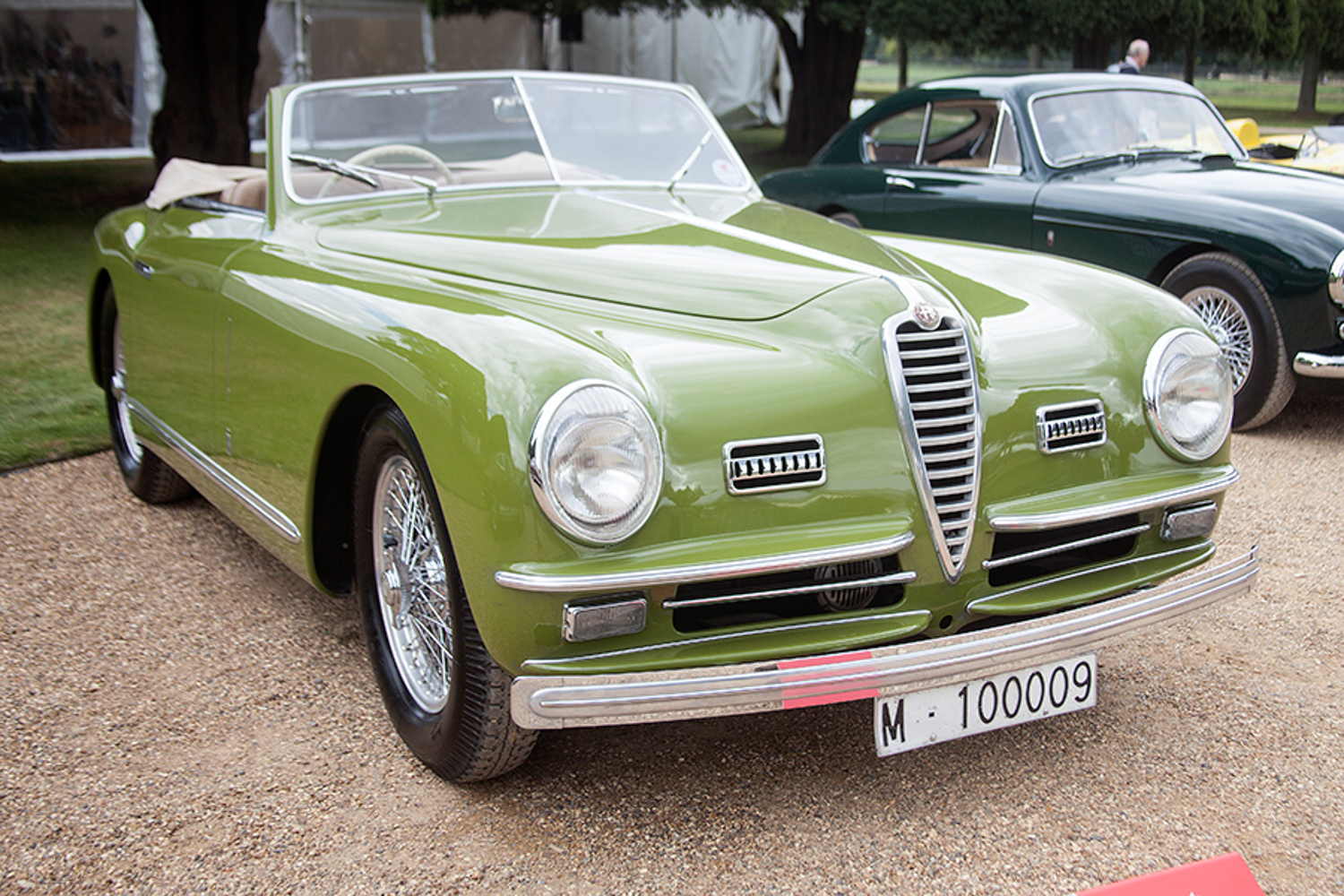 Most Alfa Romeo 6C 2500s were built/bodied by Touring of Milan but the very rare and beautiful example at Hampton Court this year was created by their rival Pininfarina. With Italian manufacturers excluded from the 1946 Paris Motor Show Pininfarina drove two of his bodied cars to Paris, a Lancia and the 6C 2500, and parked them outside the entrance to the Salon, thereby ensuring that every visitor to the show saw his creations. This particular also car featured in the Orson Welles movie Confidential Report. An extremely expensive car when new 71 years on it still remains so.
Concours events to some represent an opportunity to see cars in pristine and immaculate condition and perhaps a few years ago this was all that this genre of competition was about. Now there is a movement to include and value vehicles that display their life's passage and not have it hidden by the restorer's spray gun, many classic and modern cars are considered as works of art but most become far more interesting when their history is revealed.
For 2019 the curators of the Concours of Elegance managed to assemble a collection of unusual and beautiful vehicles but by delving a little into their past they became all the more interesting.