On May 20, legendary West Coast Morgan and Cobra racer J. Lewis "Lew" Spencer II passed away from complications associated with Alzheimer's Disease.
Spencer began his racing career in 1954 racing a Morgan +4 at an SCCA race in Bakersfield, California. Spencer would go on to race a series of Morgans—which he would affectionately name "Baby Doll"—off an on for the next 10 years with great success, in addition to becoming the West Coast distributor for Morgan, under his Lew Spencer Imports, Inc. banner.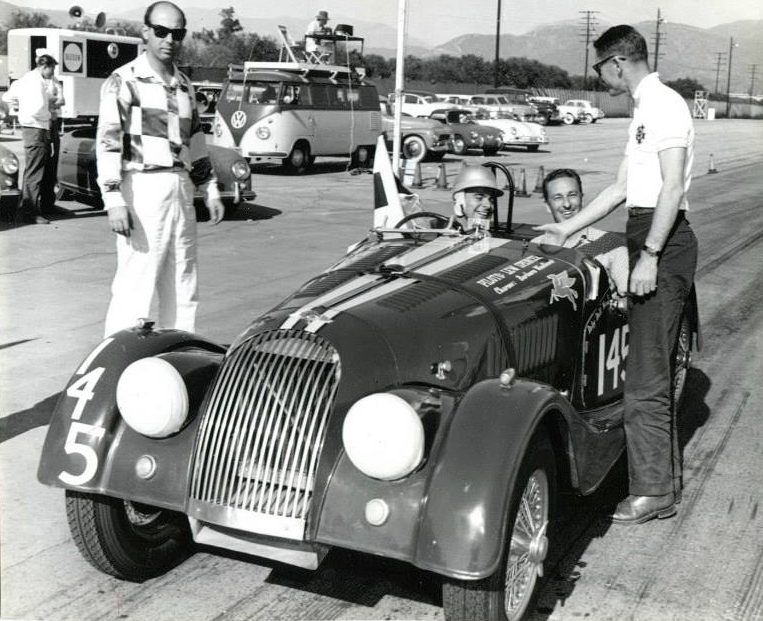 In 1955, Spencer began racing an MGTC, but in 1956 he picked back up with his Morgan, notching up his first career victory, at Pomona. His Baby Doll Morgans would continue to terrorize the competition in West Coast SCCA events for the next three years, with Spencer racking up a series of victories, in 1959, at Pomona, Santa Barbara and twice at Laguna Seca.
In 1960, Spencer got his first crack at Sebring, where he co-drove an Austin-Healey 3000 to a 15th place finish. This led to Spencer obtaining rides in a series of cars over the next two years, including a Devin, a Sunbeam Alpine and a Porsche RSK. However, the arc of Spencer's life would dramatically change in 1961, when he agreed to do some research for a fellow West Coast racer.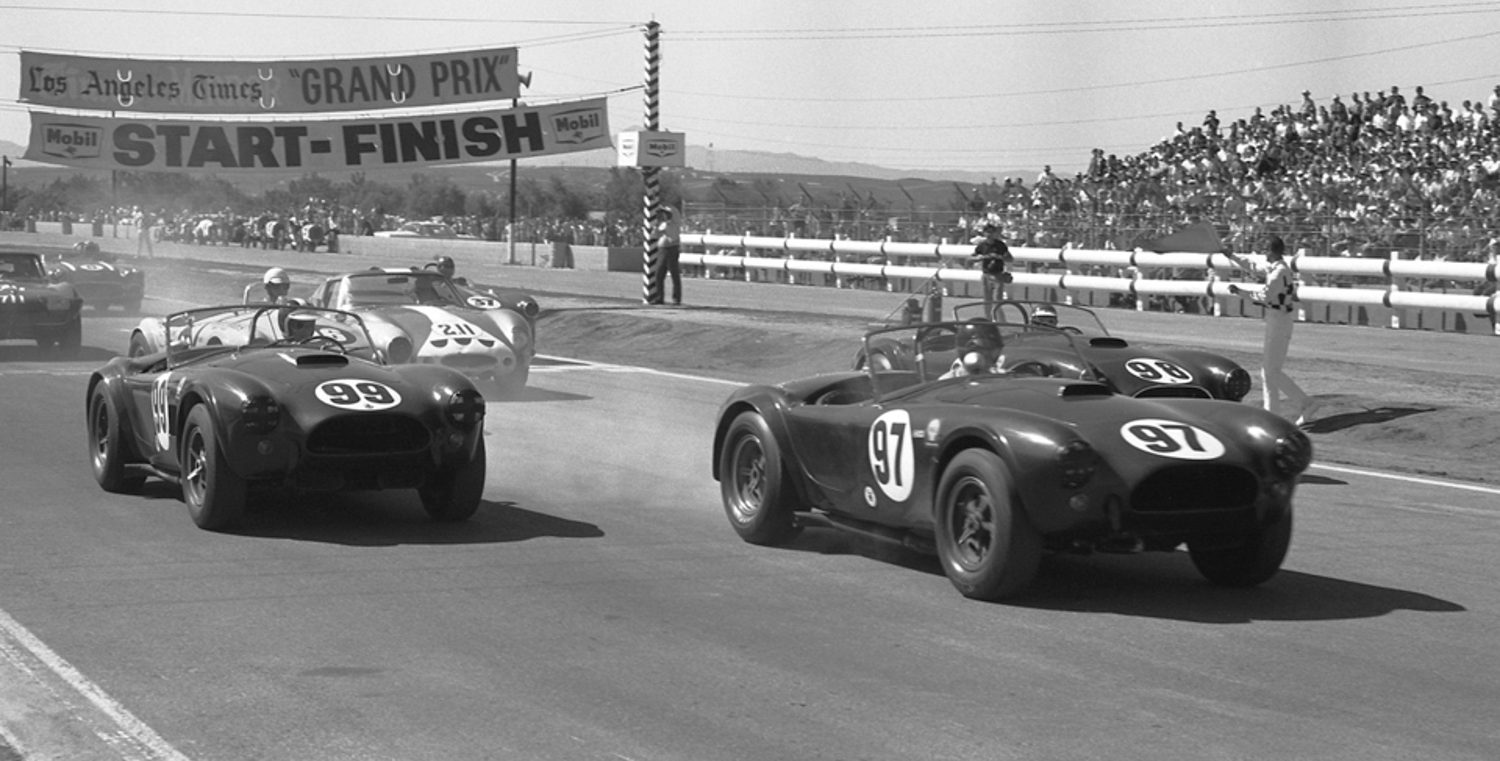 According to Spencer, "Sometime in late 1961, I received a call from Shelby asking me if I could figure out the cost of an AC Bristol rolling chassis less engine and transmission. I met Carroll at the old Grand Prix restaurant one evening and talked to him. I brought invoices of what AC Bristols cost with me, and I knew pretty well what engines and transmissions cost. We just subtracted put the price of the engine and gearbox and estimated what the rolling chassis would cost. Carroll told me of his plan and I remember thinking, as we left the restaurant, 'There's no way Shelby's ever going to put that thing to together!'"
Of course, Carroll Shelby did in fact pull that deal together and when he did one of the first people he wanted to try the car was Spencer. Spencer was a co-driver with Phil Hill and Ken Miles, in the 1962 12 Hours of Sebring, where the trio finished 11th. Interestingly, Spencer also co-drove the factory Triumph TR4 entry at Sebring with Tullius and Kellner finishing in 35th place. The balance of Spencer's 1963 season was a busy one with him competing in 17 races in either the Cobra or his Baby Doll Morgan.
https://www.youtube.com/watch?v=KlmOoDWeYgM
For 1964, Spencer drove the Cobra Daytona Coupe at Daytona, and a roadster at Sebring and Riverside, but devoted the balance of his year to driving the Shelby teams new Sunbeam Tiger, which Spencer categorized as, "…not my most pleasant experience." In 1965, Spencer again raced the Daytona Coupe, this time at Sebring as well as a handful of races in the new GT350 and Cobra roadster, before transitioning into a management role first at Shelby, then at Ford.
Spencer would become the team manager for Shelby's new Trans-Am operation in 1966 and would run that program until it was ended in 1969. Spencer would go on to manage the BFG Trans-Am team in 1970-1971, before transitioning into other work.
From of all of us at Vintage Road & Racecar we extend our deepest sympathies to Spencer's family and friends throughout the racing world.