Ferrari unveiled the 458 Speciale A (A as in Aperta) at the 2014 Paris Motor Show. This limited edition special series pays tribute to the remarkable achievements of the various versions of the 458, a model that has received numerous international motoring media awards and triumphed in prestigious endurance races such as the 24 Hours of Le Mans, the 24 Hours of Daytona, and the 12 Hours of Sebring.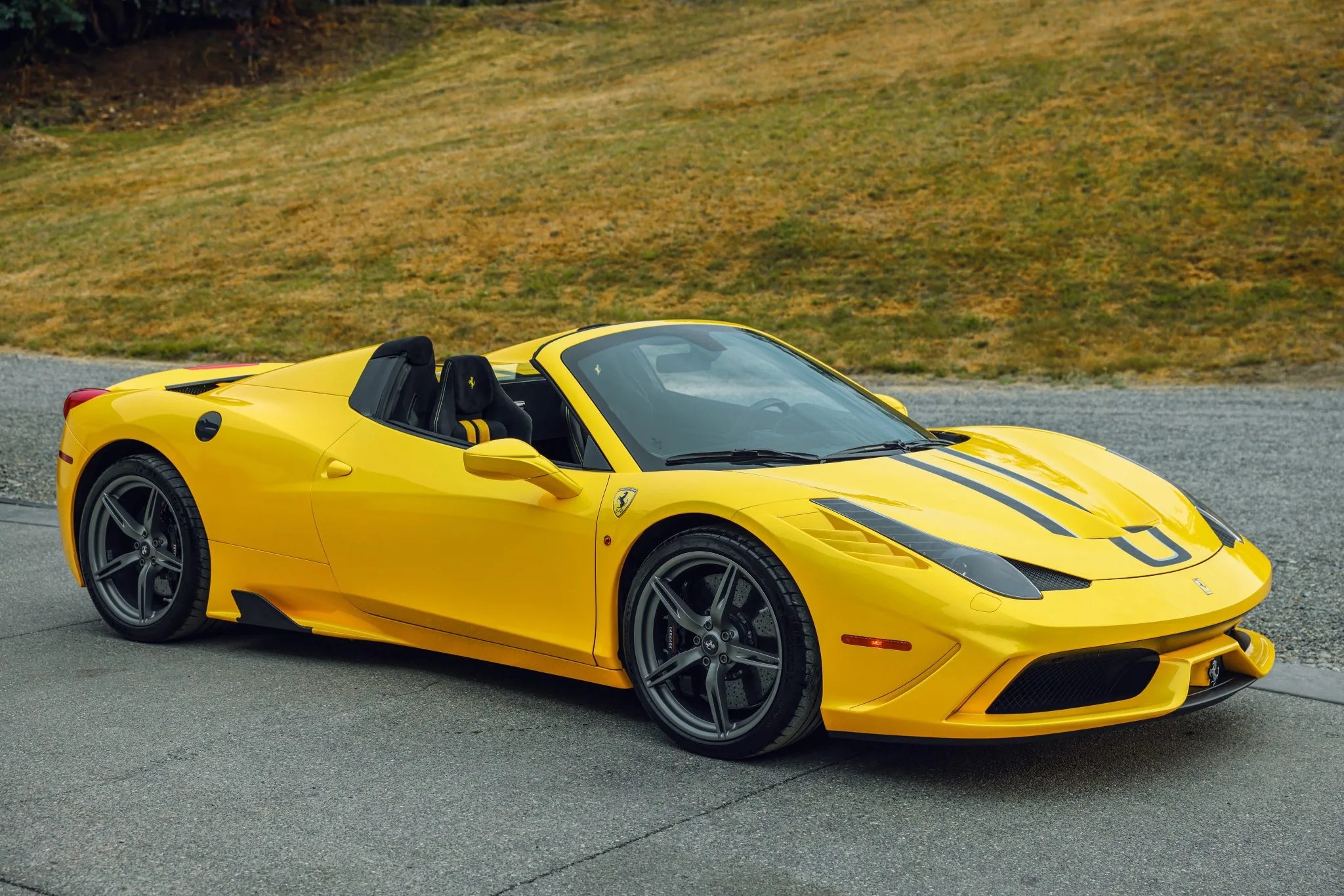 Dedicated to just 499 lucky Ferrari collectors, the 458 Speciale A flawlessly combines extreme performance with the sublime pleasure of open-top driving. Its aluminum retractable hardtop, which effortlessly deploys or retracts in just 14 seconds, contributes to a mere 50 kg weight difference compared to the Speciale coupé.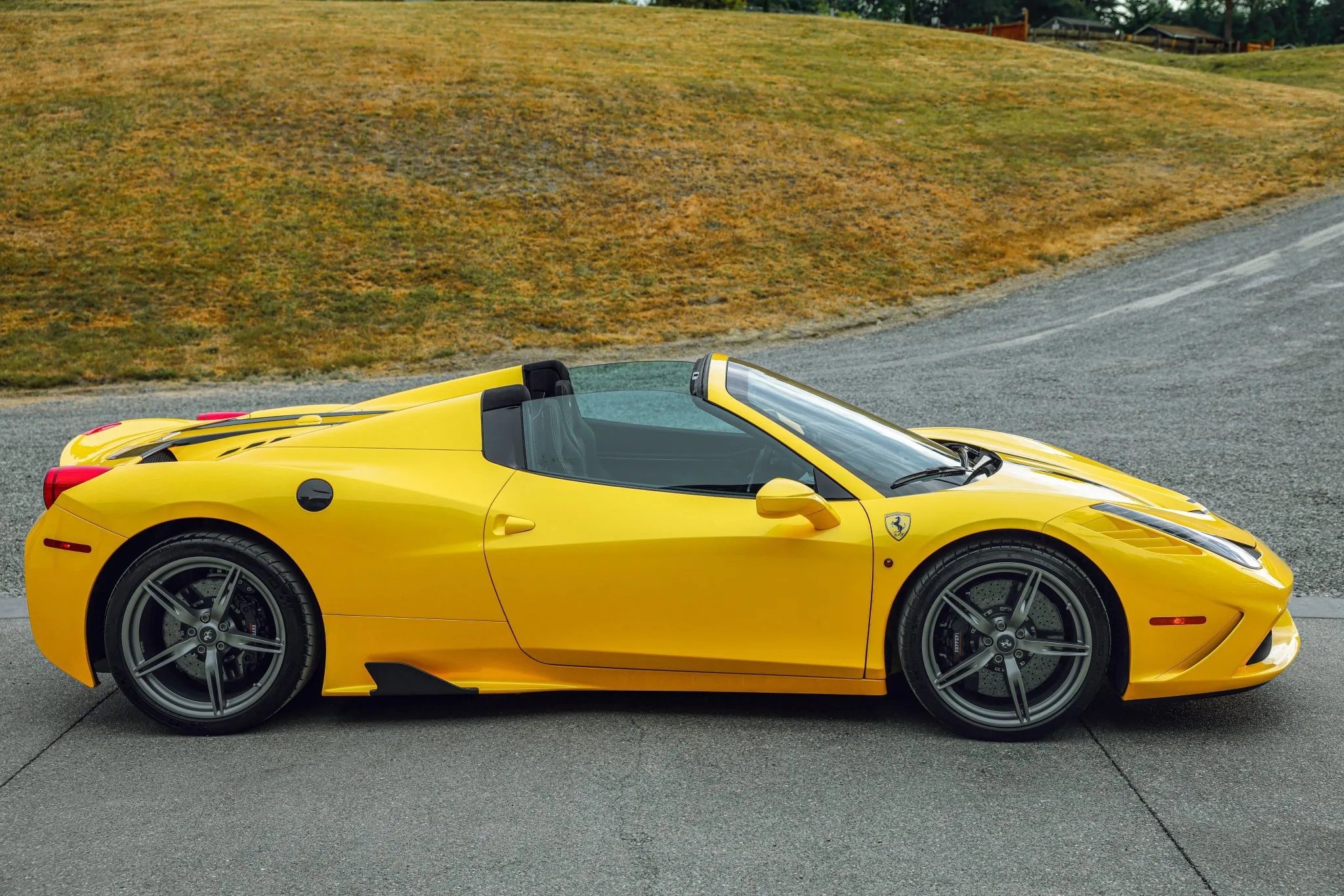 As expected from all Prancing Horse cars, the 458 Speciale A showcases sculpted forms that are meticulously designed for optimal performance. A series of innovative and original bodywork solutions have made this vehicle the most aerodynamically efficient Ferrari spider ever created.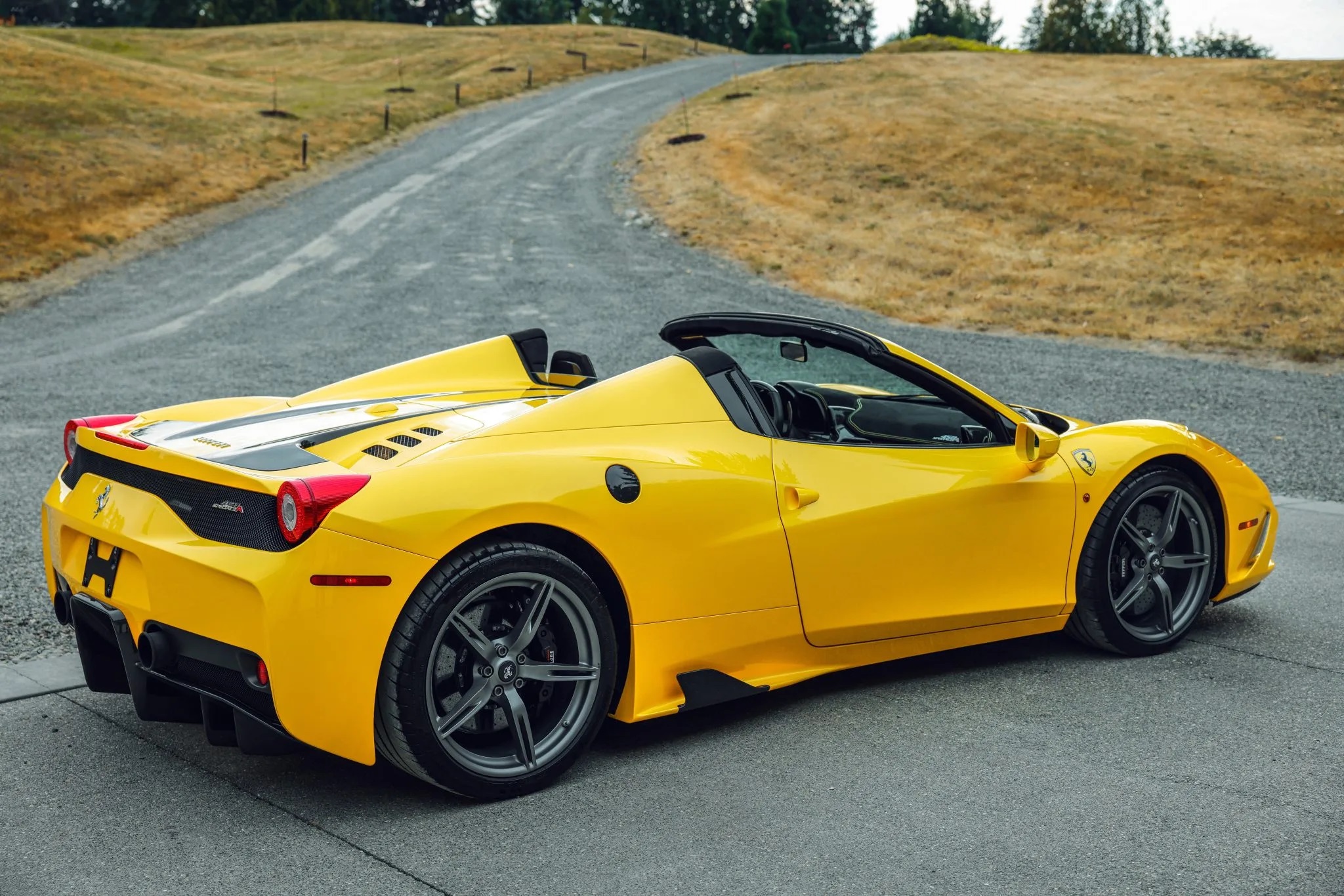 Power comes from a mid-mounted 4.5-liter V8 which features a 14:1 compression ratio, a revised intake system and camshafts, and a carbon-fiber intake assembly for a factory-rated output of 605 horsepower and 398 lb-ft of torque in Speciale trim. This exceptional vehicle accelerates from 0-100 km/h in just 3.0 seconds and achieves an impressive Fiorano lap time of 1'23″5.
Photo Source: Bring A Trailer