Three rare classic cars have been exhibited in London to announce next year's new Concours on Savile Row, and to mark the opening of an exhibition that details the time-honoured partnership between car manufacturer and tailors from the Row. 
The cars, the one-off 1981 Aston Martin Bulldog supercar, a Bizzarrini 3500GT and a Bentley Continental GTZ, were displayed on Savile Row throughout the day, sparkling under the Christmas lights.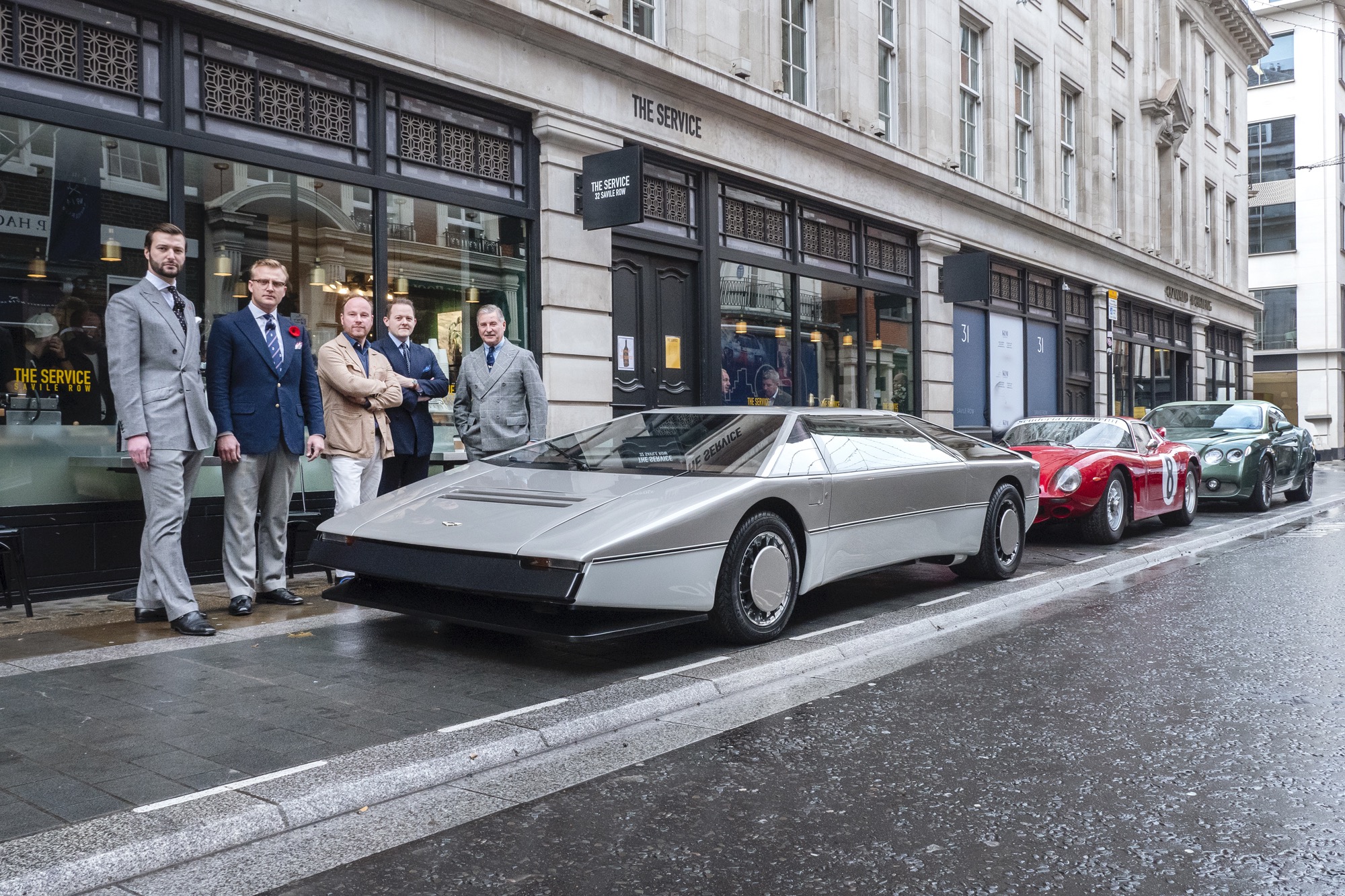 The Bulldog was built by Aston Martin in the late 1970s and early '80s as one of Britain's first true supercars. It has recently been restored by CMC, Classic Motor Cars Ltd, and is about to begin high-speed testing with the aim of achieving 200mph.
The Bizzarrini 3500GT is a Le Mans class-winning 1960s GT car engineered by Giotto Bizzarrini who was also instrumental in the development of the famous Ferrari 250GTO. This example is owned by the recently relaunched Bizzarrini company, which is to start offering new 'continuation' examples of the 3500GT.
The Bentley Continental GTZ is one of just nine created by the famous Italian coachbuilder Zagato, which celebrated its centenary in 2019.  To date, the GTZ is the only collaboration between Bentley Motors and Zagato.
The all-new Concours on Savile Row will take place midweek on June 15-16, when the street will be closed to traffic for the two-day event.
The current exhibition, which is free and open to all, is being held at The Service, 32 Savile Row, and is open until December 2021.