The 41st Lime Rock Park Historic Festival, September 1-4, 2023, will feature a host of MG events to celebrate the 100th year since Cecil Kimber badged his bullnosed Morris as an MG for Morris Garages.
MGVR's Dave Nicholas said, "We expect a record number of MG's from pre-war to current to be racing and dozens more significant MG's to be on display throughout the weekend".
Skip Barber, the Event Chairman, added that "we're hoping for a big turnout of pre-war and T type MG's.  When this happens, we will have a separate race for those historic cars as well as an all-MG race for the newer models."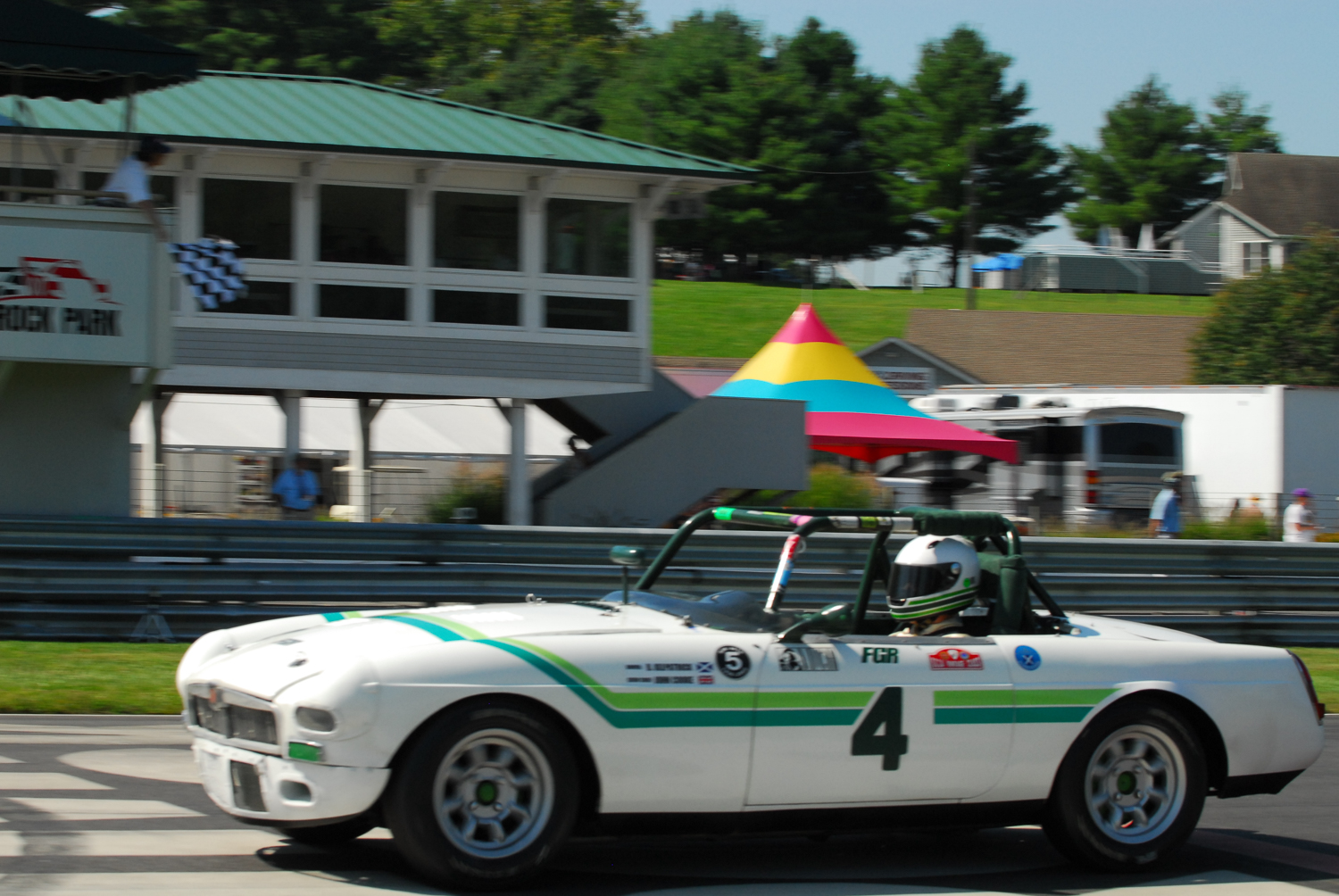 The Lime Rock Park Historic Festival is a unique motoring event with three days of historic racing and Sunday in the Park, which combines the Lime Rock Concours with The Gathering of the Marque. Together they draw hundreds of classic and competition cars that are arrayed around the Lime Rock Park circuit. Lowell Paddock, executive director of Sunday in The Park, offered "we will have a judged MG class in the concours as well as a display of the many different models of MGs around the track. Expect to see some truly beautiful examples."
This amazing assembly of cars arranged over Labor Day weekend draws thousands of fans. We hope to reacquaint the faithful and introduce the younger enthusiasts to the history of MG.  From racing to Sunday in The Park, this event is not to be missed.
Noted illustrator Bob Colaizzi has penned a commemorative poster for the event showing the history of MG from Old Number One, Doreen Evans in her Brooklands-winning MGQ and the MG EX 181 Bonneville car driven to a land speed records by Stirling Moss and Phil Hill. The bottom group on the poster shows the MGVR field for the rebirth of the MG Collier Cup after 50 years, and the stunning MGA of Carl George.
A complete schedule of the 41st Lime Rock Park Historic Festival and MG celebration will be published as we get closer to the event.
For more information please contact:
Dave Nicholas     MGVR766@gmail.com
Skip Barber          skip@limerock.com
Lowell Paddock   lowell@limerock.com