A stunning collection of 28 exquisite Lalique glass car mascots has been purchased by the National Motor Museum Trust with the generous support of grant funding from Art Fund, National Heritage Memorial Fund, Arts Council England/V&A Purchase Grant Fund and a private donor.
It has become the first publicly owned collection of Lalique Car Mascots in the world and the National Motor Museumis the only museum where visitors can now see such a significant display of Lalique mascots outside of Japan.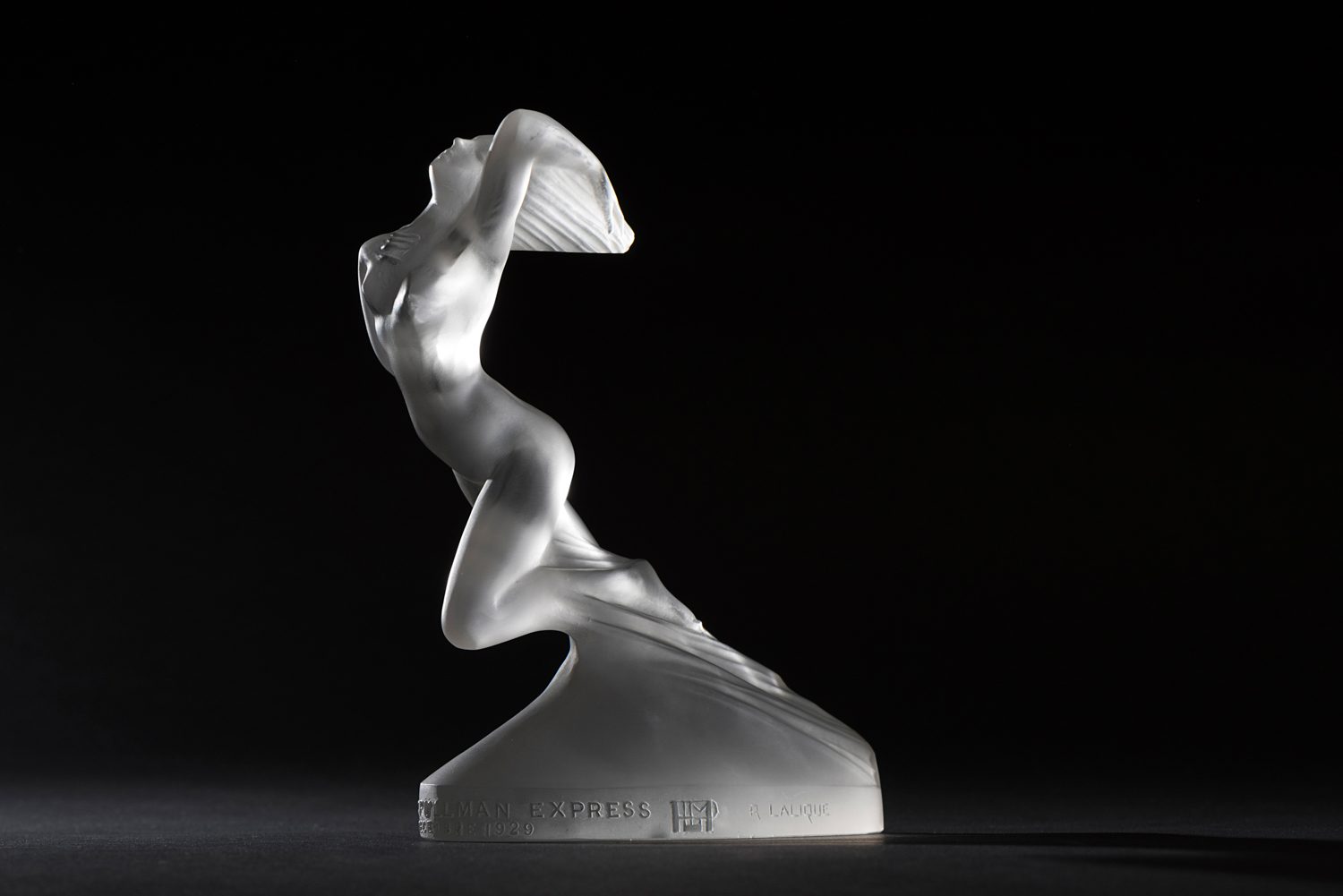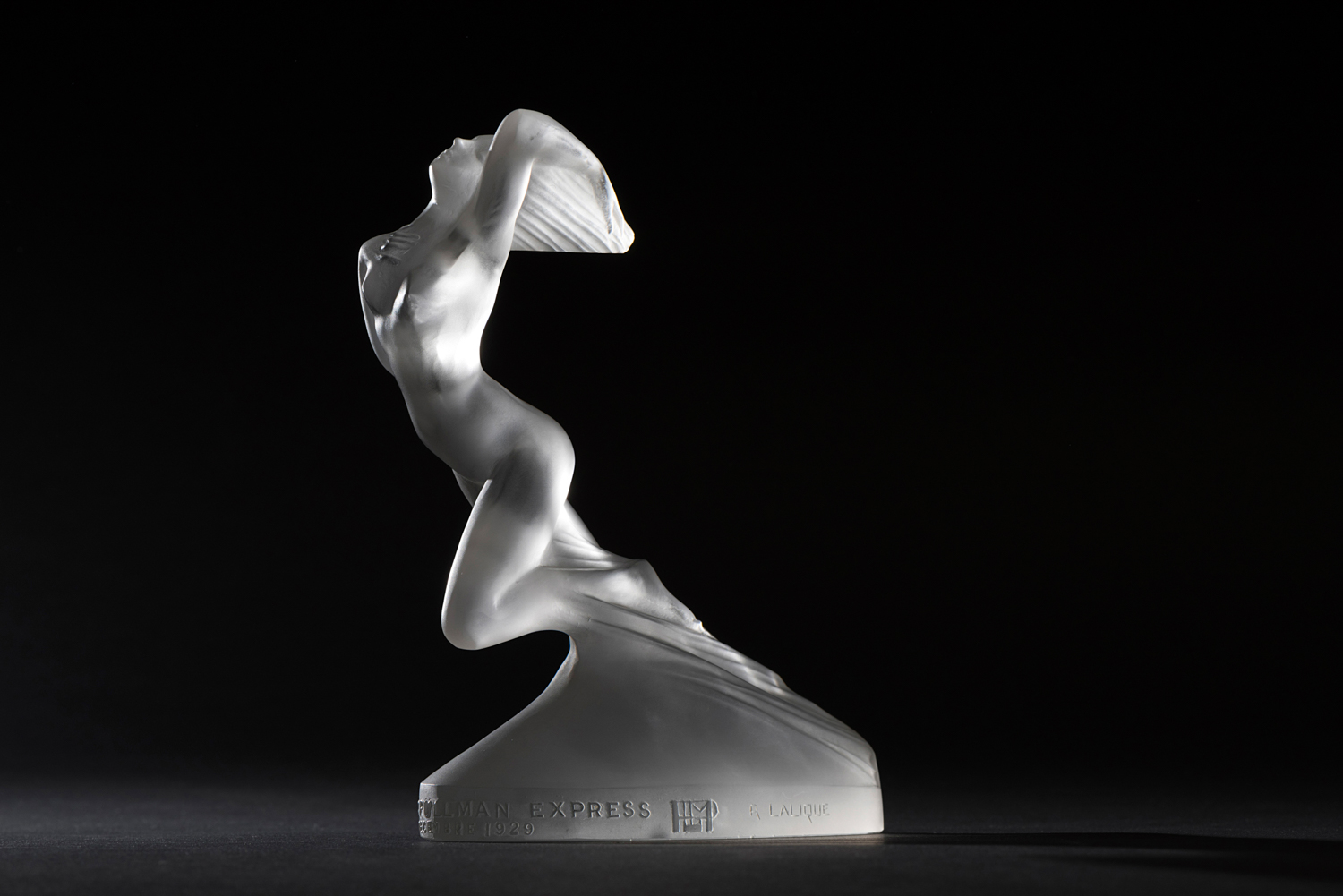 The collection was previously on loan by its private owner as the glittering centrepiece of the National Motor Museum's The Luxury of Motoring exhibition – where visitors to Beaulieu can still see the showcase of illuminated mascots.
Grants of £83,500 each from Art Fund and National Heritage Memorial Fund, together with £40,00 from Arts Council England/V&A Purchase Grant Fund and £5,000 from a private donor have secured its long-term future as a jewel in the crown of the internationally-acclaimed collection which is cared for by the National Motor Museum Trust.
Senior Curator Gail Stewart-Bye said: "We are absolutely thrilled to have secured the Lalique mascot collection for the National Motor Museum, where it can be enjoyed by all of our visitors. We are very grateful to those who made this acquisition possible, as well as to the collection owner who gave us time to raise funds for its purchase.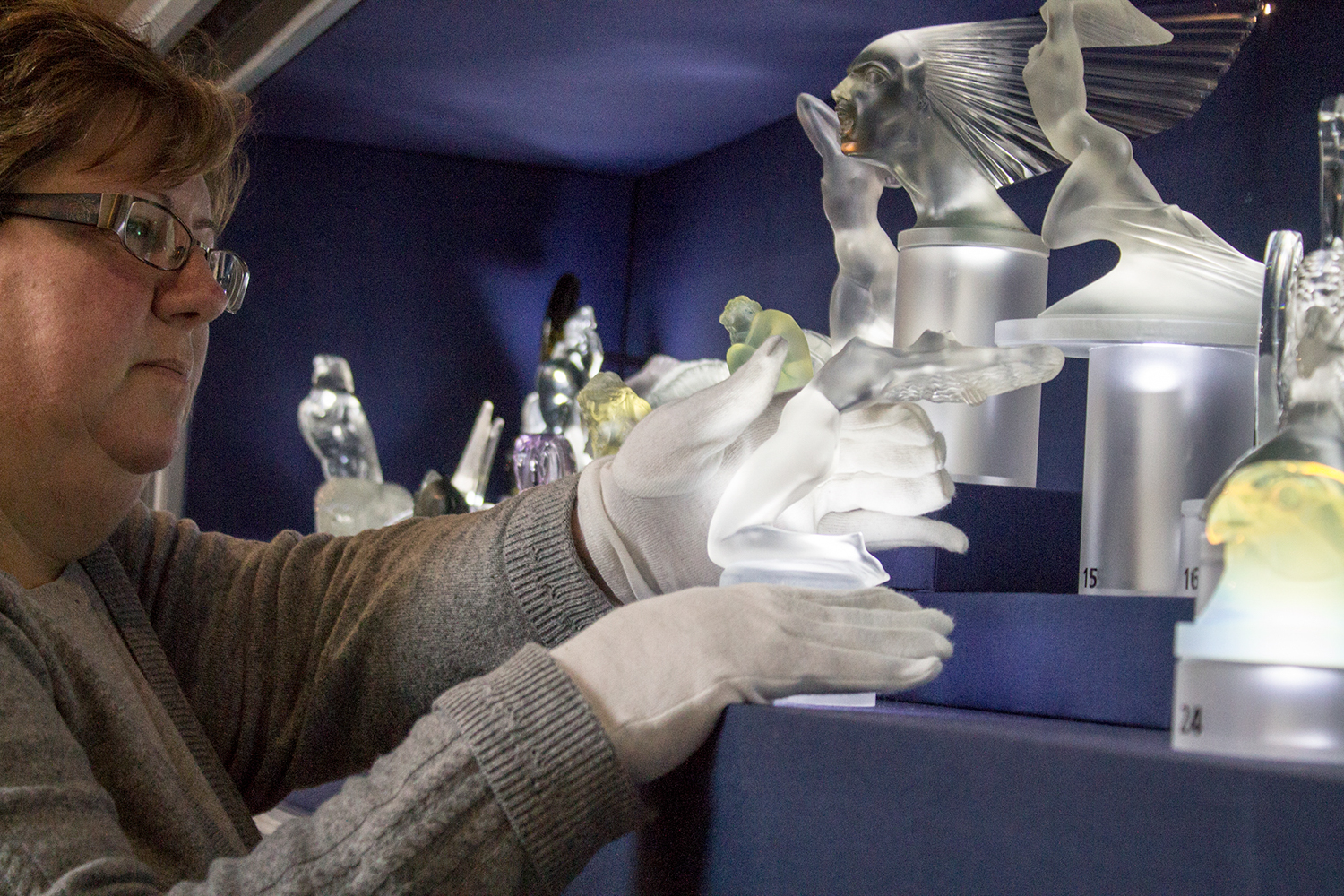 "These important mascots enable us to take the story of motoring in a direction which shows our visitors the diversity, surprise and splendour of our collections. They will remain on display in The Luxury of Motoring gallery and we will continue to engage with the public through a range of programmes focused on motoring art and design."
National Heritage Memorial Fund Chair, Dr Simon Thurley CBE said: "We are pleased to support the National Motor Museum with an £83,500 grant to ensure that this rare set of Lalique mascots joins its permanent collection and remains on public display. The car mascots are not only exquisite examples of Lalique's glasswork, but an important symbol of our early-20th-century motoring heritage."
As a keen fisherman, the private owner began his extraordinary Lalique collection with the glass perch, which started a six-year quest to find true and perfect mascot examples. From the light-radiating, delicate veined wings of a dragonfly to the heartiest falcon mascot with its thick, tapered neck which fits tightly into the mount, the collection includes majestic animals and human forms that bring art into everyday life.
Master glassmaker René Lalique's stunning work represents an era when car mascots were the ultimate luxury, capturing the grace and power of the cars they adorned. The collection includes an original Breves mount, which allows light to shine through them – and visitors can see their full beauty by pushing a button to light up the dragonfly star exhibit.
Lalique was born in France in 1860 and by the age of 12, was already winning awards for his drawings before his mother arranged his apprenticeship with famous Parisian jeweller and goldsmith Louis Aucoc. He opened his own workshop in 1885 and attracted the attention of prominent personalities of the day. It is believed that Cinq Chevaux (five prancing horses) was Lalique's first purpose-designed car mascot, when it was commissioned by André Citroën to be mounted on the radiator of his newly designed Citroën 5CV.
Motoring mascots have a strong association with Beaulieu. When Rolls-Royce asked Charles Sykes to design one for them, the Spirit of Ecstasy was born and the muse and inspiration for much of Sykes' work was Eleanor Thornton, the personal secretary and secret mistress of John 2nd Baron Montagu. Examples of the Spirit of Ecstasy and the Montagu family mascot The Whisper can also be seen on display at Beaulieu.