Beaulieu's Spring Autojumble welcomed 13,000 visitors and exhibitors back to the busy grounds of the National Motor Museum on May 13-14, with stands filled with fascinating motoring items up for grabs, alongside vibrant car displays across the weekend.
Celebrating the hands-on, can-do attitude of the historic motoring world, Spring Autojumble was the place to find countless spare parts, specialist tools, materials, paints, tyres and more, as specialists shared their knowledge with enthusiasts and treasures were bought and sold. With glorious sunshine for much of the weekend, the show had a relaxed, friendly atmosphere as bargain-hunters rummaged on stands and old friends met up to talk motors.
Winning the Best Stand Award, presented every year to the stand that embodies the spirit of the autojumble, were Ken and Lyn Burdekin of Buxton, Derbyshire. Specializing in paints, primers and the preparation of vintage and classic cars and bikes, the Ken and Lyn Restoration Factors stand has been a landmark of Beaulieu's Autojumbles for almost three decades, not only supplying specialist materials, but also generously sharing decades of priceless painting advice.
Ken and Lyn were presented with their award by Lolly Lee, who donates a trophy every year in honour of her late autojumbler father Terry Lee, and Best Stand Award judge and editor of event media partner Practical Classics, Danny Hopkins.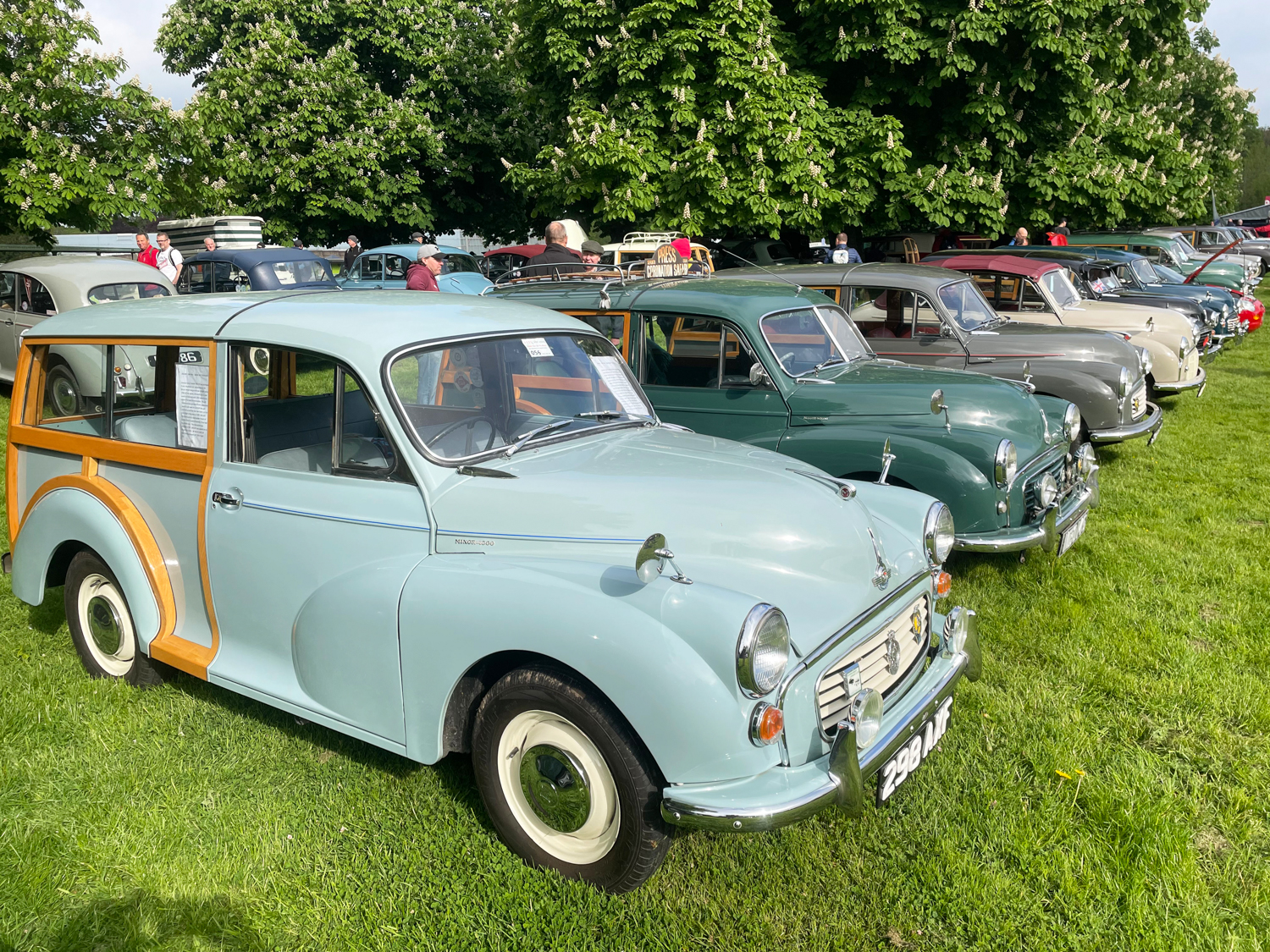 Classic fans were treated by car displays in the showground. 200 colorful Morris Minors and contemporary classic cars parked up for MoggyFest, with the Dorset Branch of the Morris Minor Owners' Club celebrating the 75th anniversary of the Morris Minor by recreating the Morris Stand of the 1948 Earls Court Motor Show. While club members dressed in 1940s costumes and period tunes played over the wireless, showgoers sipped tea and admired early 'lowlight' Series MM Minors alongside their larger Oxford MO and Six MS siblings.
Marking 2023 as a landmark coronation year, a special line-up of classic cars that were launched in 1953 celebrated the last time Britain crowned its monarch, 70 years ago. Taking pride of place was a Triumph Mayflower, Aston Martin DB2, Ford Popular 103E, Standard Vanguard Phase II, Sunbeam Alpine, Riley Pathfinder and Morris Minor Series II van and Traveller.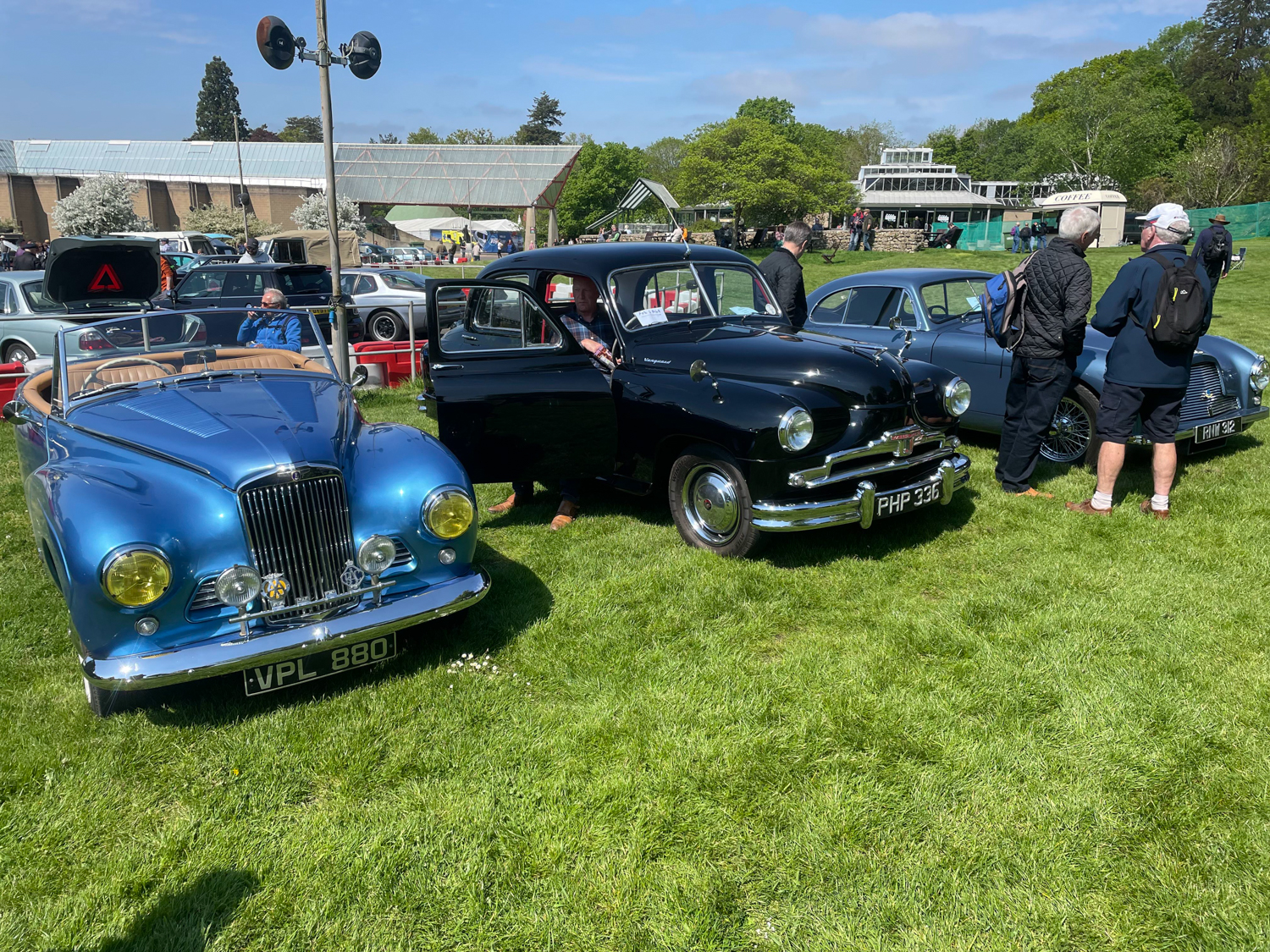 Also turning heads was a line-up of Rolls-Royces and Bentleys from Rolls-Royce Enthusiasts' Club, while equally impressive was a selection of Morgans from the Morgan Sports Car Club.
A successful Sunday highlight was the return of Trunk Traders, as amateur jumblers traded from their car boots to find new homes for their surplus motoring paraphernalia. From books, magazines, tools and enamel signs to wings, dashboards, carburetors and steering wheels, not to mention a wide selection of model cars, there was plenty to catch the eye of buyers.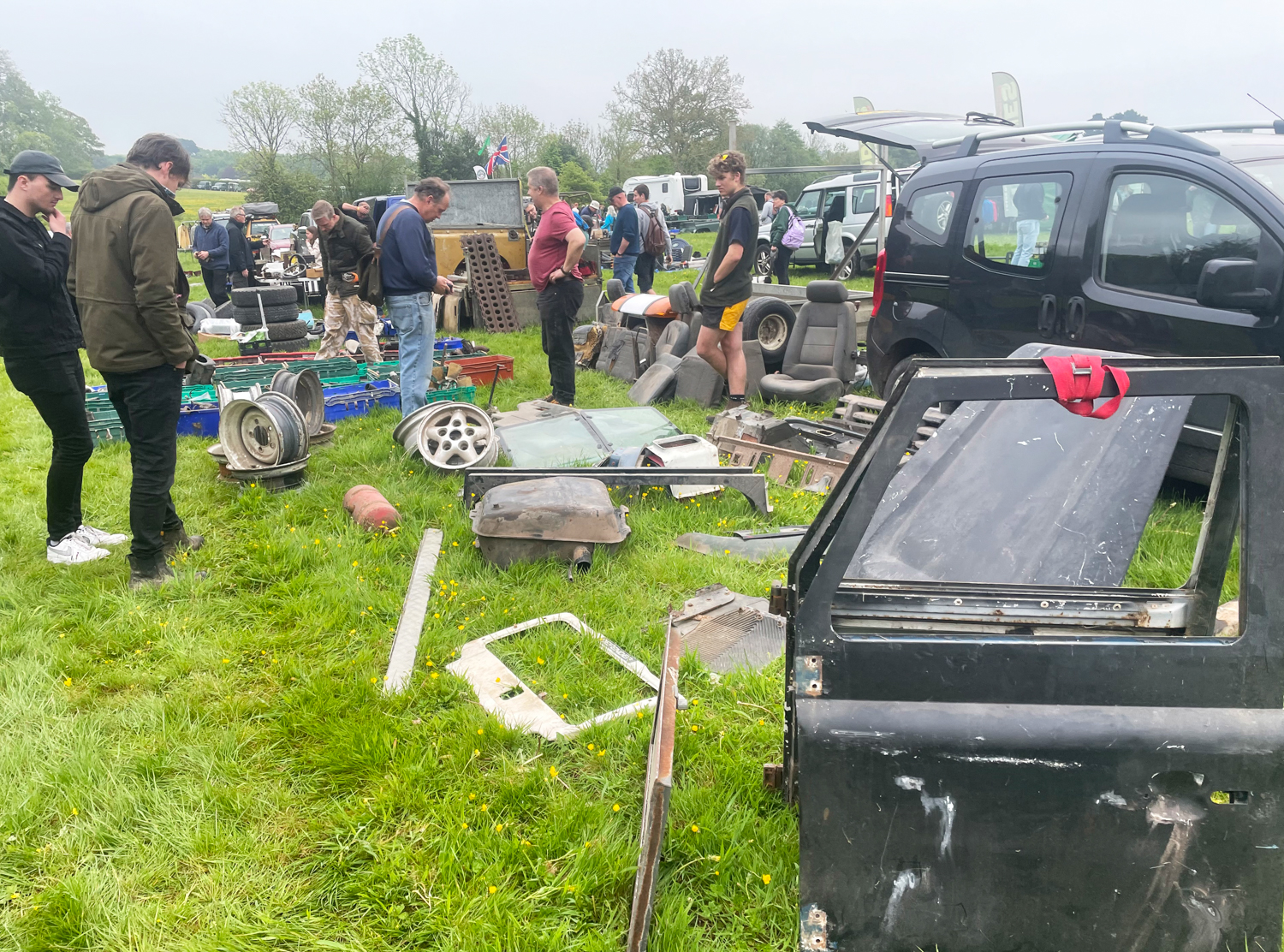 Ideal for those keeping their Land Rovers on (and off) the road, Land Rover Rummage was also a must-see on the Sunday, with a wide range of spare parts on offer, ranging from service items and engine parts right up to wheels, doors and even body tubs.
Those looking for complete cars to buy had a variety of motors to browse in Automart. Including modern and traditional classics alike, the selection of vehicles on offer ranged from a rare Austin A40 Sports and a running restoration project Rover P4 110, to a sought-after Peugeot 205 GTi and a very smart Mini Cooper S R53.
Beaulieu's International Autojumble will be taking place on September 2-3, 2023, with the dates for next year's Spring Autojumble to be announced later this year. In the meantime, Simply Ford will be taking place on May 21, Simply Porsche on June 4 and the Custom and American Show on Father's Day June 18.
Visit www.beaulieu.co.uk for more information.
Photo Gallery