With Ferrari be­ing the featured marque at this month's Mont­erey Historic Auto­mobile Races, we thought it would be interesting to take a somewhat unconventional look at what is perhaps the world's most famous racecar manufacturer. As such, in this issue we examine the history of Ferrari's first 3-liter Grand Prix cars, the influential role that Luigi Chinetti's NART team played in the creation of the Ferrari name, and the unusual politics and intrigues suffered by many Ferrari drivers, as seen through the eyes of Derek Bell and 1964 Ferrari World Champion John Surtees. However, it is nearly impossible to examine the history of the cars without also taking time to explore the man who created them Il Com­mendatore, Enzo Ferrari. However, this always posses certain complications.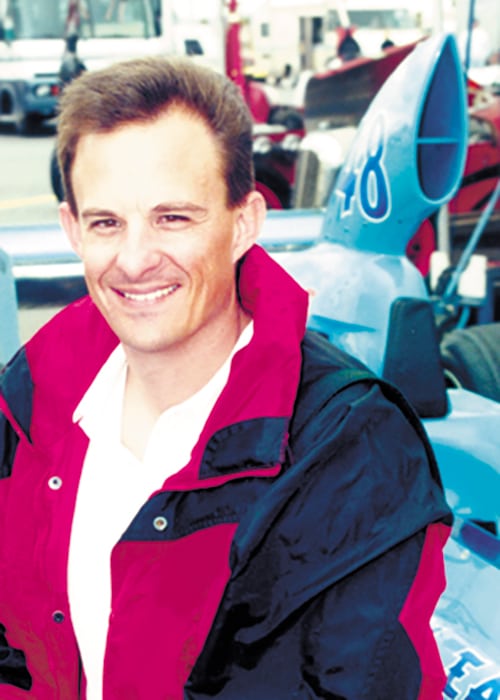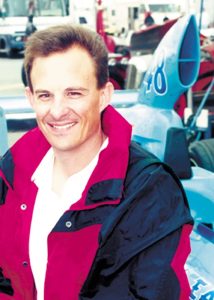 Ferrari was born the son of a structural engineer near Modena, Italy on February 18, 1898. Though his early ambition was to become an opera singer, by age 10 he had attended his first race and was soon committed to becoming a racecar driver. After World War I, Enzo landed a job with CMN (Construzioni Meccaniche Naz­ionali), which afforded him the opportunity to occasionally fill in as a test driver. By 1919, Ferrari had competed in his first race, the Targa Florio, in which he finished 9th. By the following year, Ferrari had moved to Alfa Romeo as a driver and soon began winning races, including an underdog victory in the 1923 Circuit of Rav­enna, after which the parents of Italian flying ace Francesco Baracca presented him with a shield bearing the now-famous pr­ancing stallion, which was Baracca's flying insignia. Ferrari was so honored that he used the "cavallino rampante" on the foregr­ound of the shield of Modena, and the rest became automotive history.
Though Ferrari's racing record and history are well known, surprisingly little is ever said about the man himself. This raises the interesting question of why. In his memoirs, BRM Chairman Louis Stanley wrote: "[Ferrari] became…a household name, yet few knew him. The isolation was deliberate. It acted as a shield. He was complex—at times insulting, emotional, devious, unpredictable—but could turn on the charm. My dealings with him went through all the moods."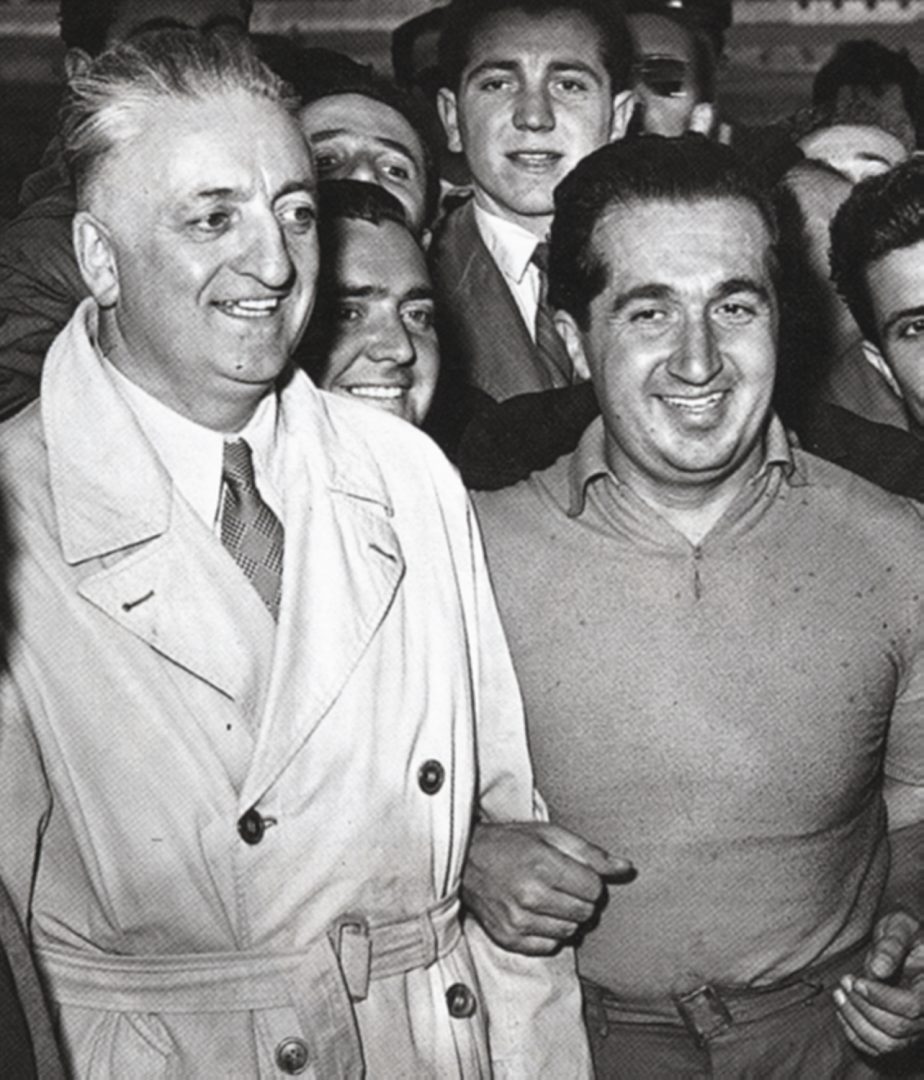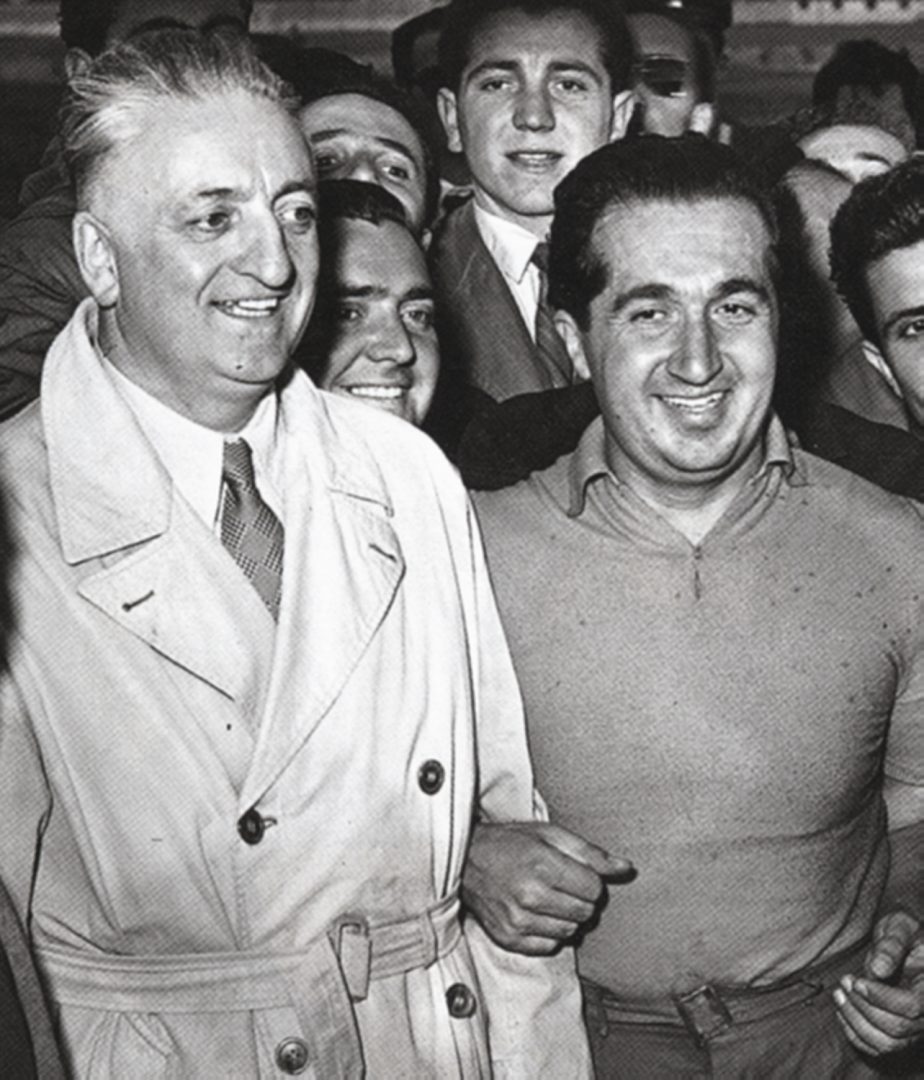 Like so many icons in other endeavors, Enzo Ferrari created an external persona for himself that over the years has taken an almost divine reverence amongst the Ferrari faithful. Few, like Stanley, have had the courage to speak in public of the Com­mendatore's foibles. One who did—Brock Yates in his stunning book "Enzo Ferrari"—was immediately assailed in some quarters as a liar and a heretic, not unlike the automotive equivalent of Salman Rushdie. Such is the power of the Ferrari name. Yet, Ferrari was a mortal man, like any of us, and as such was subject to the same insecurities and character flaws. One of the most significant flaws to affect his professional life was his propensity for Machiavellian intrigue.
Enzo Ferrari was known to play psychological games with his employees. The most historically noted were those with his drivers. According to Stanley, "His dealings with drivers were manipulative—he liked to encourage jealousies. Two car entries with three drivers uncertain who was to be the odd man out. He argued that a happy team lost the edge of competitiveness."
Throughout his long career overseeing the Scuderia's racing efforts, Ferrari would often pit one driver against another, presumably as a way of extracting the best performance out of both. However, more often than not, this psychological game resulted in the premature exit of a talented driver before his time (see this month's interview with John Surtees on page 18). In some cases, these "head games" could degenerate to the point of being purely vindictive—a case in point being Richie Ginther. Tired of the politics and the constant uncertainty of racing with Ferrari, Ginther quit the team in 1961. As part of his resignation, Ginther showed up at the factory to hand in the keys to his "company" car. However, as always, the Com­mendatore got in the last jab by having Ginther wait while Enzo's assistant made sure that Ginther hadn't stolen the tool kit out of the loaned Ferrari!
While Ferrari was noted for playing these games with many of his drivers throughout the years, he was known to indulge in surprising acts of kindness as well. When one of his drivers was injured, he always ensured that he received the best care possible and maintained a position for that driver within the team until he was healthy enough to return. The dichotomy between these generous acts and his psychological games highlight what an incredibly complex man Enzo Ferrari was.
Sadly, with each passing year, fewer and fewer of the drivers and people who truly knew Enzo Ferrari are with us. As a result, we may never really know the man who has perhaps had more influence on postwar motorsport than any other individual. Most likely, that's the way Enzo would want it.