Vic Elford driving the Team Porsche 907 (along with his teammate Umberto Maglioli) to a convincing win in the 1968 Targa Florio.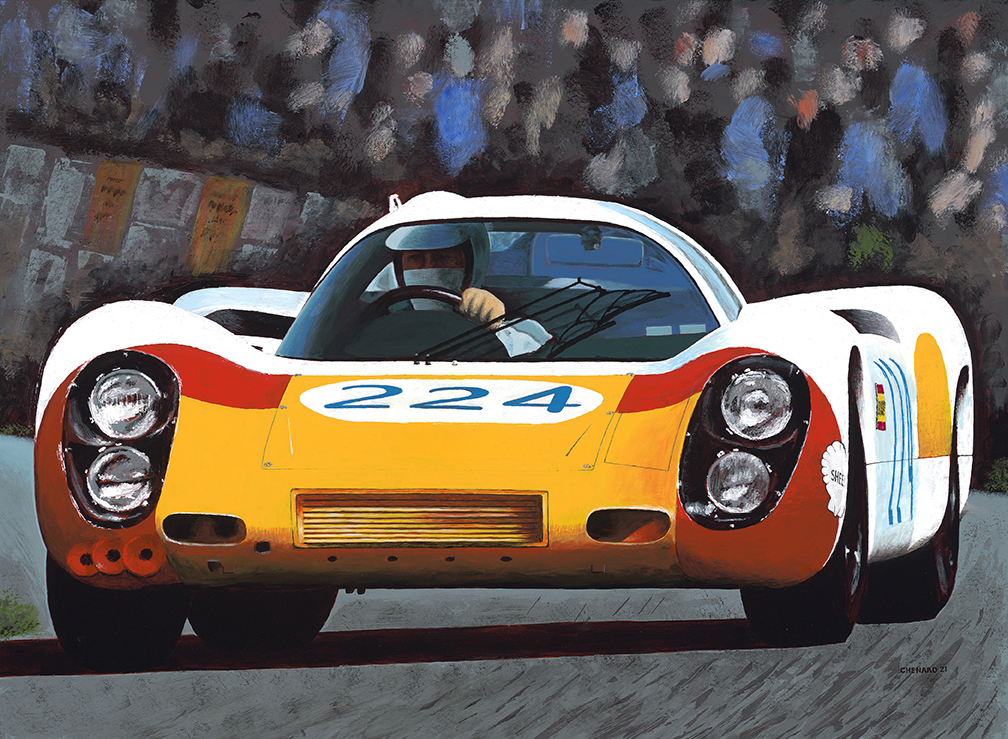 Vic overcame an 18-minute deficit caused by wheel and tire problems to win the race by almost 3 minutes over the 2nd place car, also braking the lap record in the process.
Acrylic on 30″x 22″ birch panel.
The artist, Paul Chenard, used brushes, palette knives and sponges to create this original piece.
Available directly from the artist for $2000 USD plus shipping/fees
Paul Chenard
Automobiliart.com
paul.chenard@hotmail.com
1 902 817-9273
www.pinterest.com/automobiliart
www.facebook.com/automobiliart.ca