China's first – and only – private historic vehicle museum has joined FIVA (the Fédération Internationale des Véhicules Anciens). The Sanhe Classic Car Museum (SCCM), in Chengdu, boasts a collection of some 230 historic cars, with more than 30 marques dating from the early 1900s to the 1990s.
"It's hard to overstate the importance of welcoming a Chinese museum to the international community of classic vehicle enthusiasts," says Dr. Mario Theissen, Senior Vice President of FIVA. "A passion for historic vehicles, and for the culture that lies behind automotive history, is a relatively new phenomenon in China. This makes it a particular pleasure to share our mutual interests with the Chinese, and we look forward to exchanging valuable ideas."
Comments FIVA president Patrick Rollet, "While we already have Chinese members of FIVA, such as the Classic Vehicle Union of China (CVUC), the addition of SCCM is a huge step forward. Given the country's size, population and enormous global influence, establishing a closer relationship with China is likely to be very good news for the future of historic vehicle preservation. This is right at the heart of why FIVA exists."
So far, there are just three museums in China that address the country's growing interest in classic vehicles – two state-owned museums, in Beijing and Shanghai, and the privately owned SCCM in Chengdu, the latter of which has just joined FIVA. In doing so, it becomes the 40th'Professional Member' of FIVA, while most of the remaining members – representing nearly two million enthusiasts – are historic vehicle clubs from around the world.
Chengdu, with more than 8 million inhabitants (and another 22 million in the wider Chengdu area), is a city of considerable historical significance, able to trace its roots back to 300 BC. The SCCM covers some 20,000 square metres, is lavishly constructed and beautifully illuminated, and features a 'retro street', children's entertainment area, art gallery, theatre, library, plus a coffee shop and souvenir centre.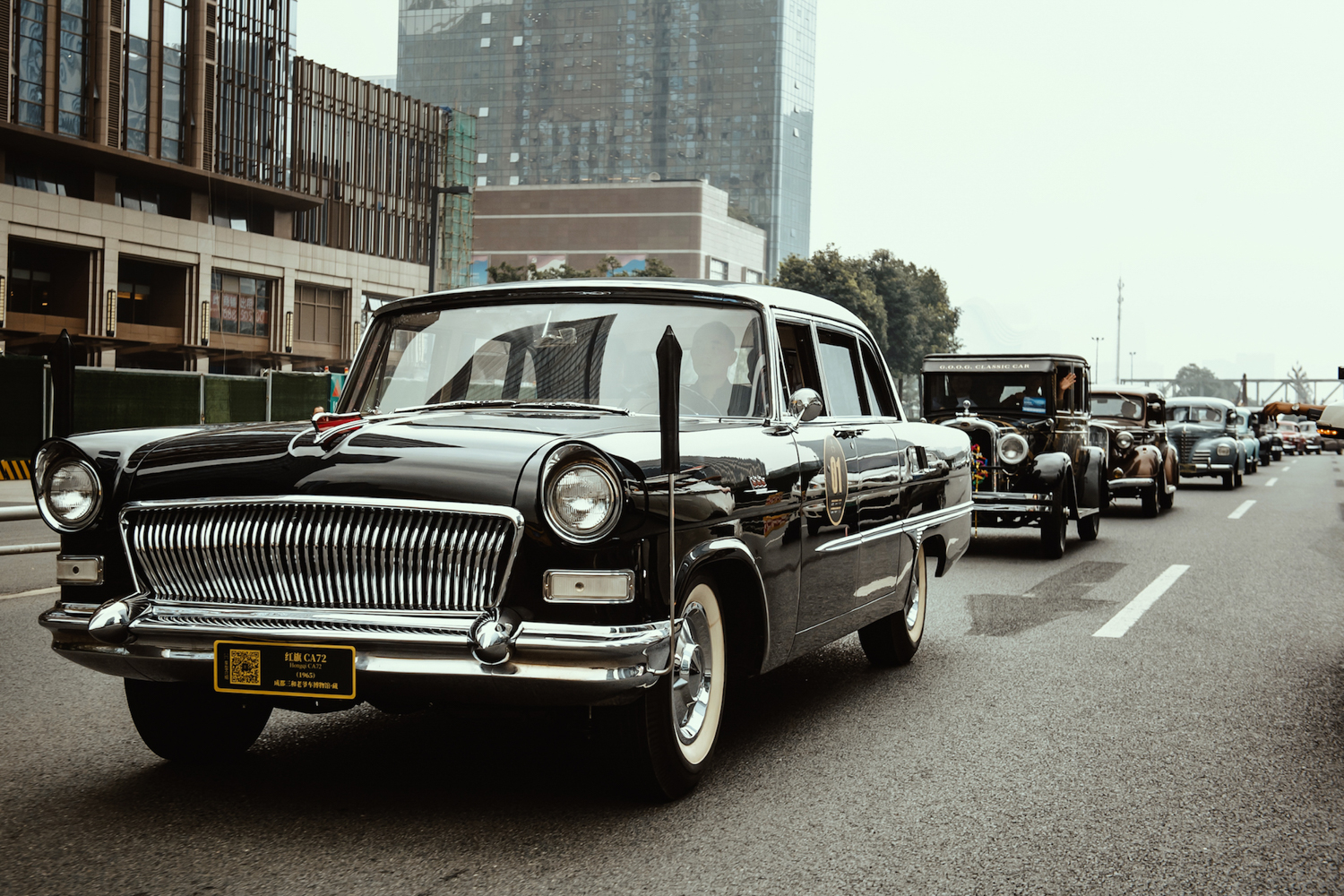 Owned and curated by Huang ZongMin (or Jason Huang, as he prefers to be known), the SCCM's exhibits include a Benz Patent Motorwagen replica, 1906 Cadillac M, 1910 Napier 15HP, Rolls-Royce Silver Ghost, Auburn 851, Packard Super 8, Maserati 3500 GT and Aston Martin DB4. Even more interestingly, however, the museum houses a good collection of Chinese-built Hongqis, the car used by senior members of the Communist Party and government officials. In 2008, SCCM exchanged a 1965 Hongqi CA770 with Blackhawk Museum's Benz Patent Motorwagen. In 2015, to celebrate the 50th anniversary of the establishment of diplomatic relations between China and France, Chinese carmaker FAW, which owns the Hongqi brand today, and SCCM donated a CA770 to Cité de l'Automobile – Collection Schlumpf, at Mulhouse, France.
As well as owning SCCM, Jason Huang, China's leading classic car collector, is chairman of Sanhe Group, retailing Rolls-Royce, Aston Martin, Lamborghini, Lotus, Morgan, Audi, Volvo, Infiniti, Toyota and Honda cars.
In 2016, Huang became the first Chinese collector to participate in the Pebble Beach Concours d'Elegance with his 1923 Rolls-Royce Silver Ghost, winning the runner-up award in the Silver Ghost class. Two years later, in 2018, Huang's Hongqi CA72 was awarded the Chairman's Trophy at Pebble Beach.
On September 6, 2019, SCCM obtained permission to put historic vehicles on the roads of Chengdu, organizing a drive of 22 beautiful historic vehicles to the start of the Chengdu Motor Show. Five cars remained at the exhibition grounds, giving short rides to visitors – the majority of whom had never experienced a historic vehicle before.