The Corvette C7.R was conceived, designed and constructed by Pratt & Miller Engineering based on the C7 Corvette Stingray developed by Chevrolet. It was developed in 2013 as a replacement for the out-going C6.R Corvette race car, whose retirement from racing mirrored the end of its commercial counterpart's production run at the end of the 2013 model year.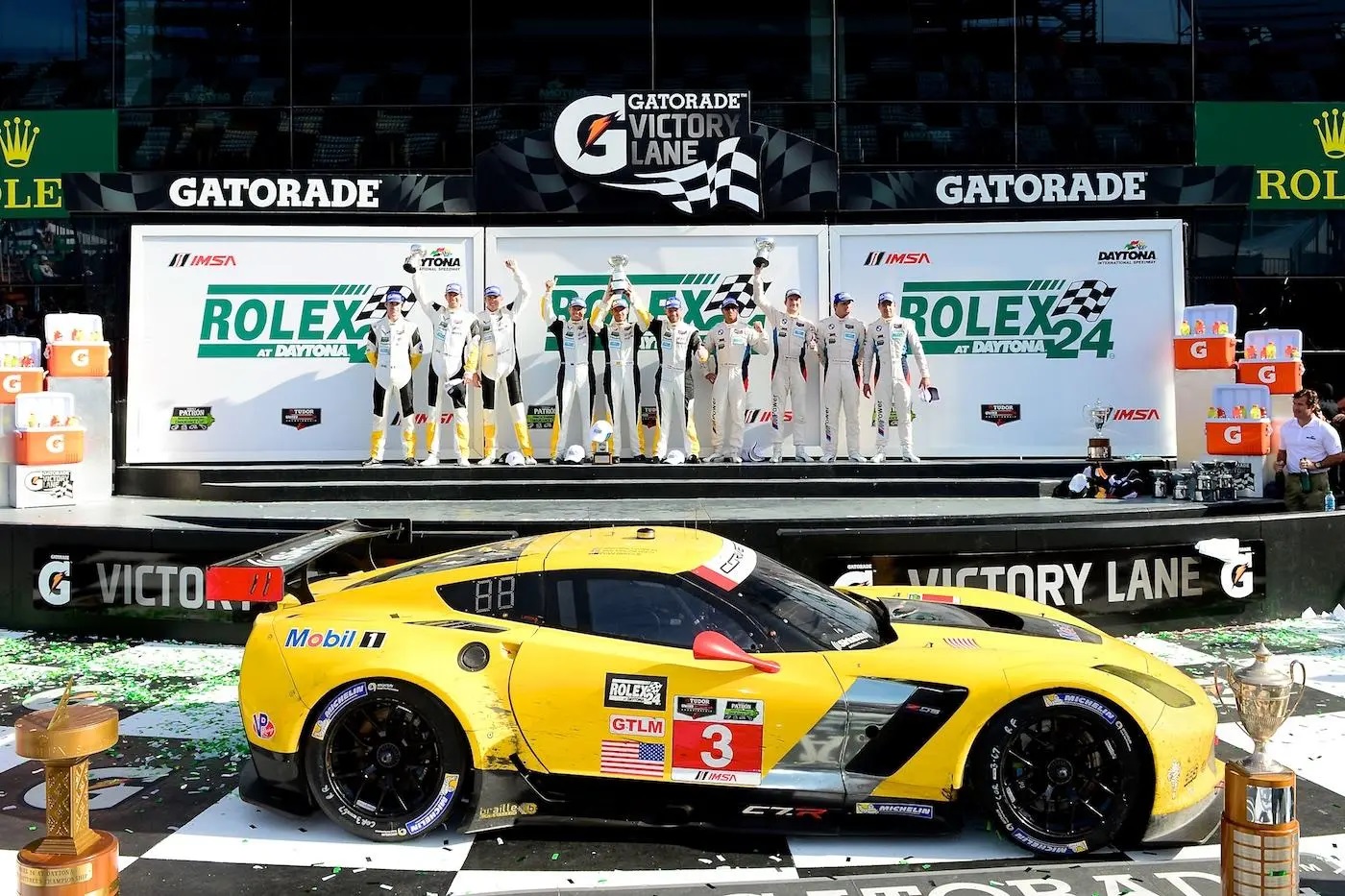 At the core of the C7.R Corvette is a direct carry-over from its predecessor – the same 5.5 liter engine that produces 491 horsepower at 6,000 RPM. That's not to say that the engine remained completely unchanged.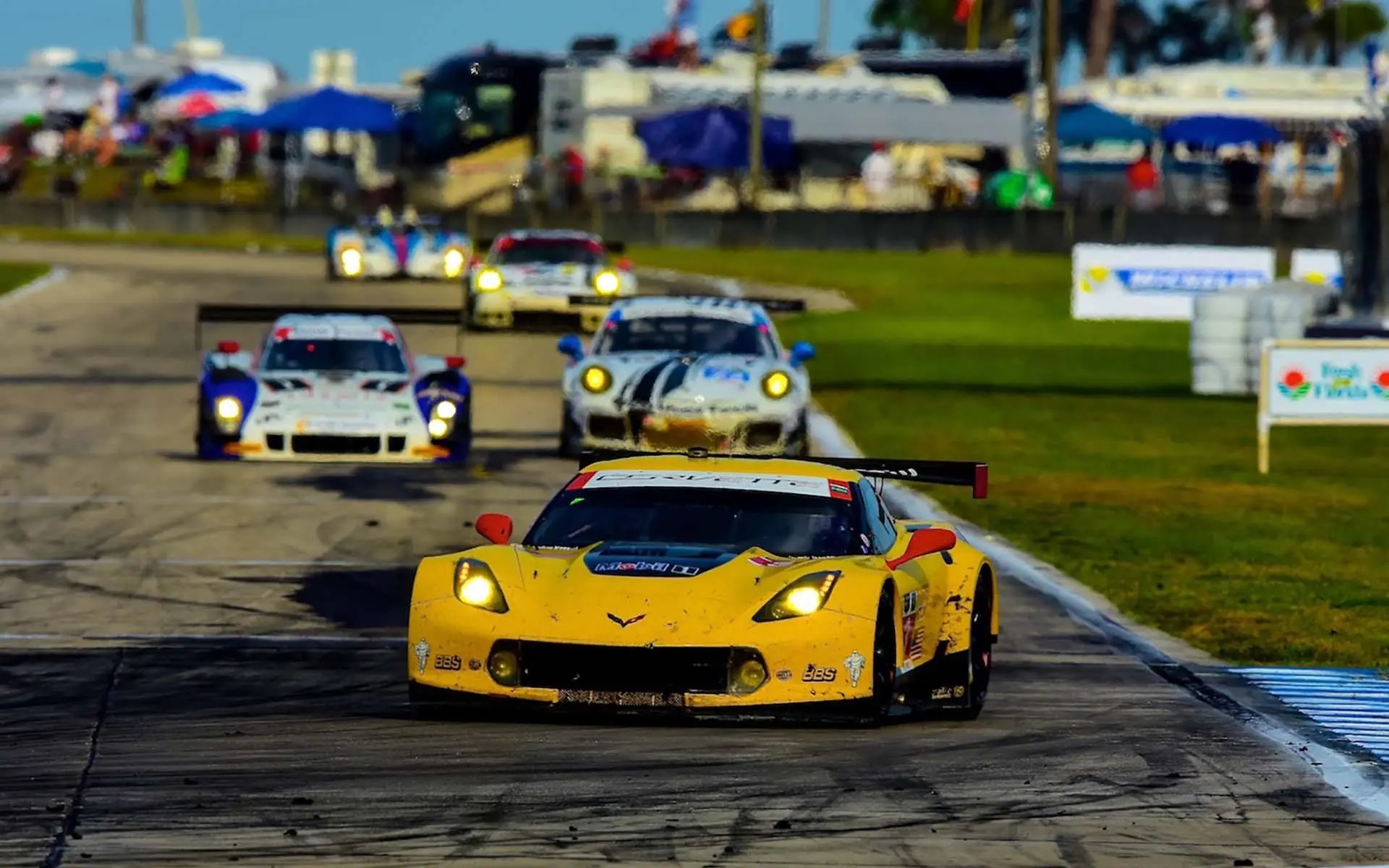 Direct fuel injection, which had previously been run on the 2009 C6.R, was re-introduced to the C7.R in 2014. The direct fuel injection system allowed for more precise throttle control and also presented a three-percent (appx.) gain in fuel economy, a big enough gain to potentially eliminate one pit stop during the car's run at 24 hour events like Le Mans and Daytona.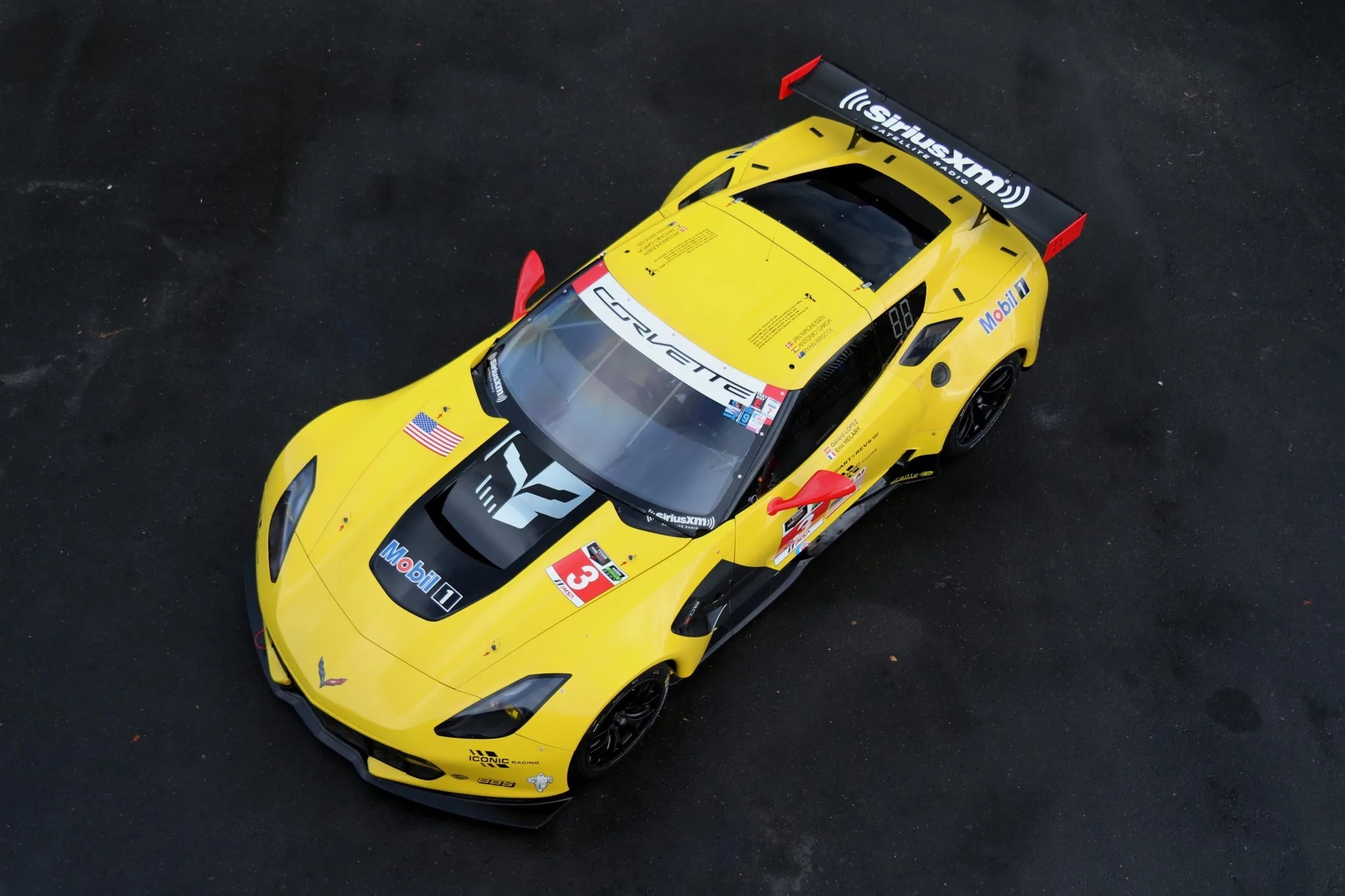 This 2014 Chevrolet Corvette with chassis #C7RGT-003 is one of seven C7.R GT factory racing cars built by Pratt & Miller Engineering for endurance competition in the IMSA Tudor United SportsCar Championship series.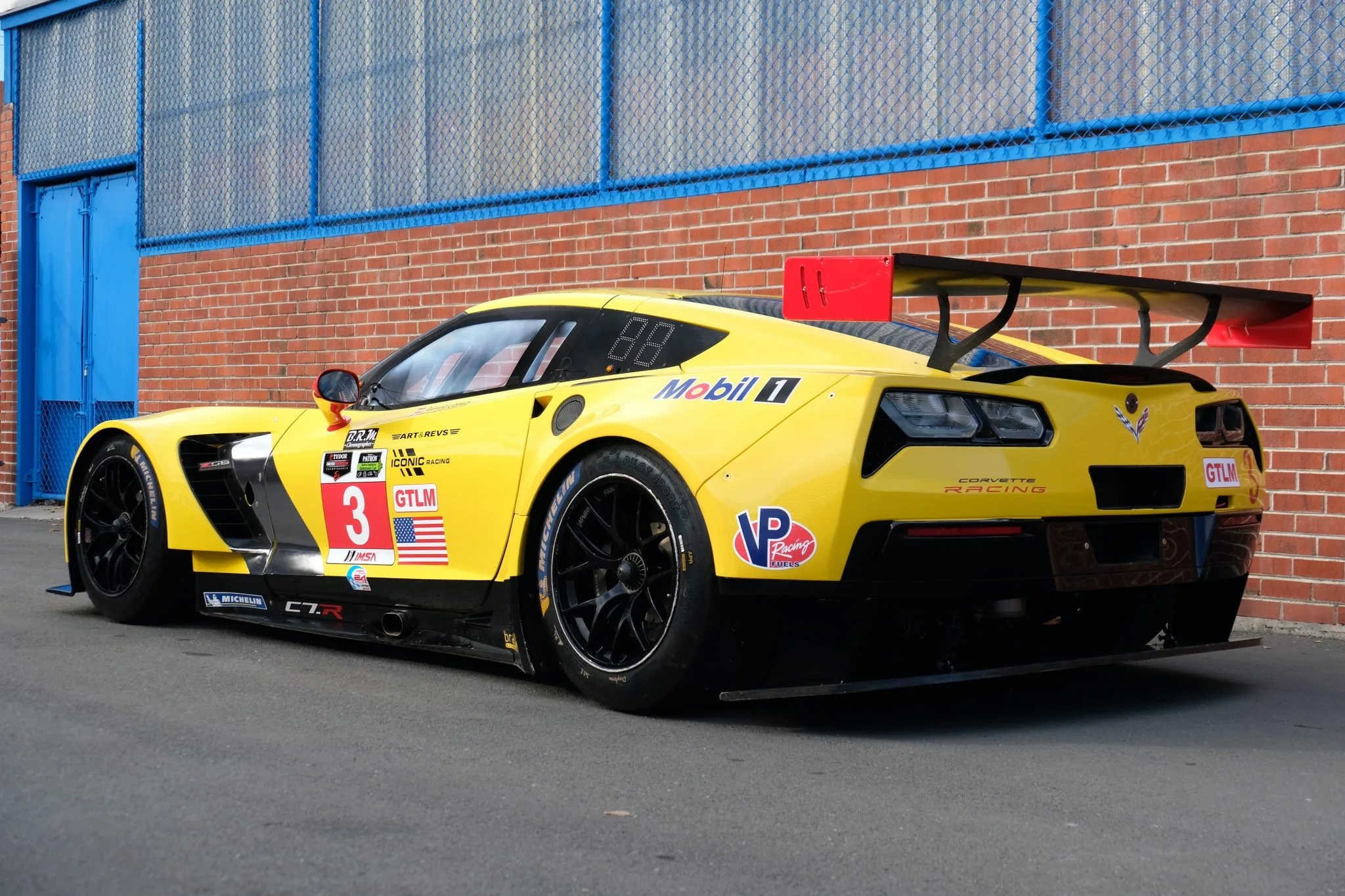 During the two seasons that it competed, the car managed to achieved ten top-five finishes as well as class victories at the 53rd Rolex 24 at Daytona and the 63rd Mobil 1 12 Hours of Sebring. It was also raced by Chevrolet at the 24 Hours of Le Mans in 2014 and 2015 and 2017 and 2019 HSR Classic 24 Hour at Daytona.
Source: Bring A Trailer