Isdera was a little known German engineering and sports car specialist. Few people were aware of its existence until the mid-1980s, when it launched a supercar called Imperator 108i. Although it was not the fastest supercar then, it had performance strong enough to challenge many famous supercars. Its futuristic, monospace design had some similarities with Lamborghini Countach (and curiously similar to the later Vector W8). Moreover, with only 30 cars produced, it was one of the rarest supercars in modern time.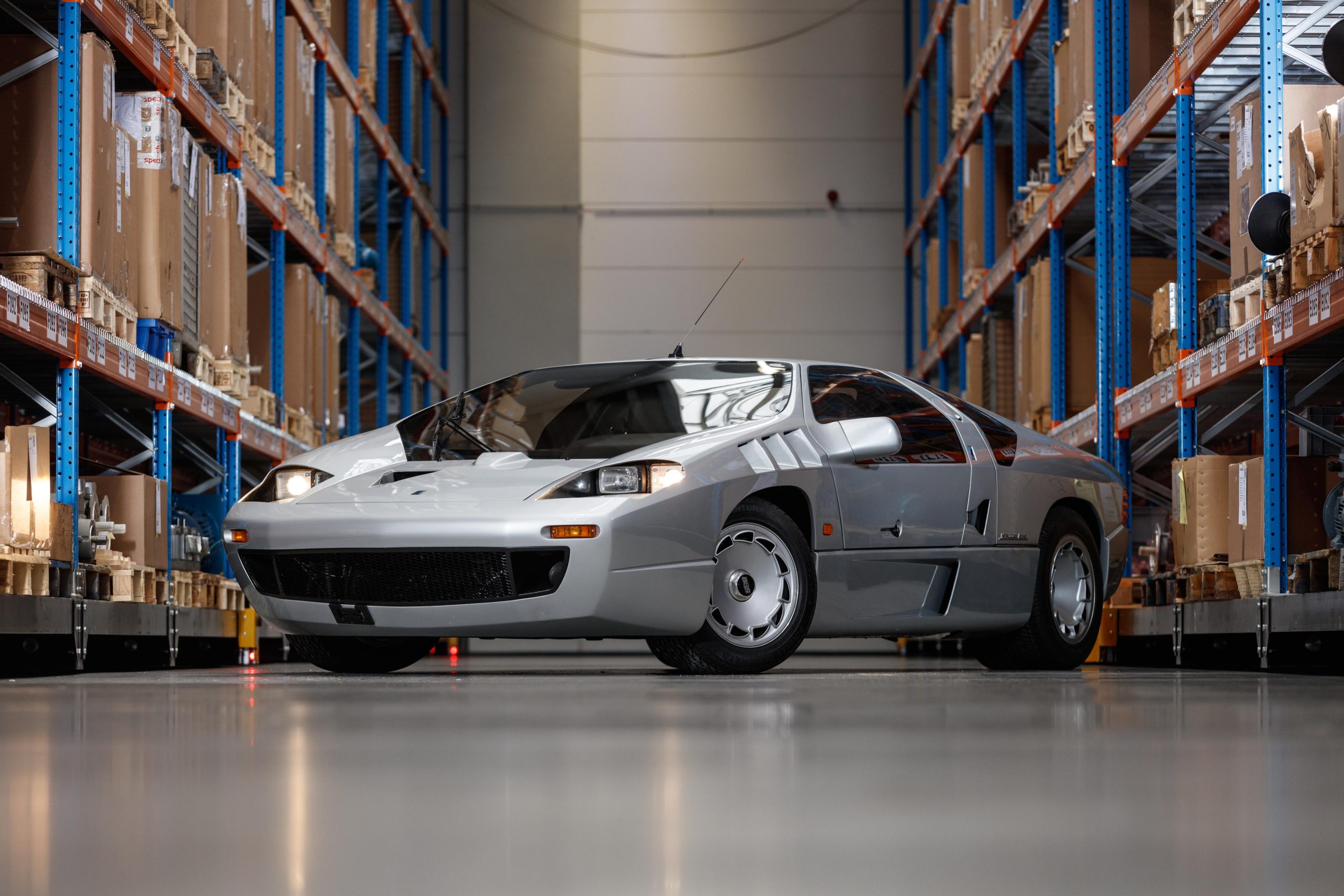 The Imperator 108i was originally born as a Mercedes-Benz concept car. Isdera's founder Eberhard Schulz had a close relationship with Stuttgart as he worked as design engineer at Mercedes for 5 years. With the blessing and financial support of Mercedes, his engineering company developed a mid-engined supercar study called Mercedes CW311. Though having no interest to put it into production, Mercedes was willing to supply engines and other components and let Isdera to build the car under its own name. In this way, Isdera Imperator 108i was born.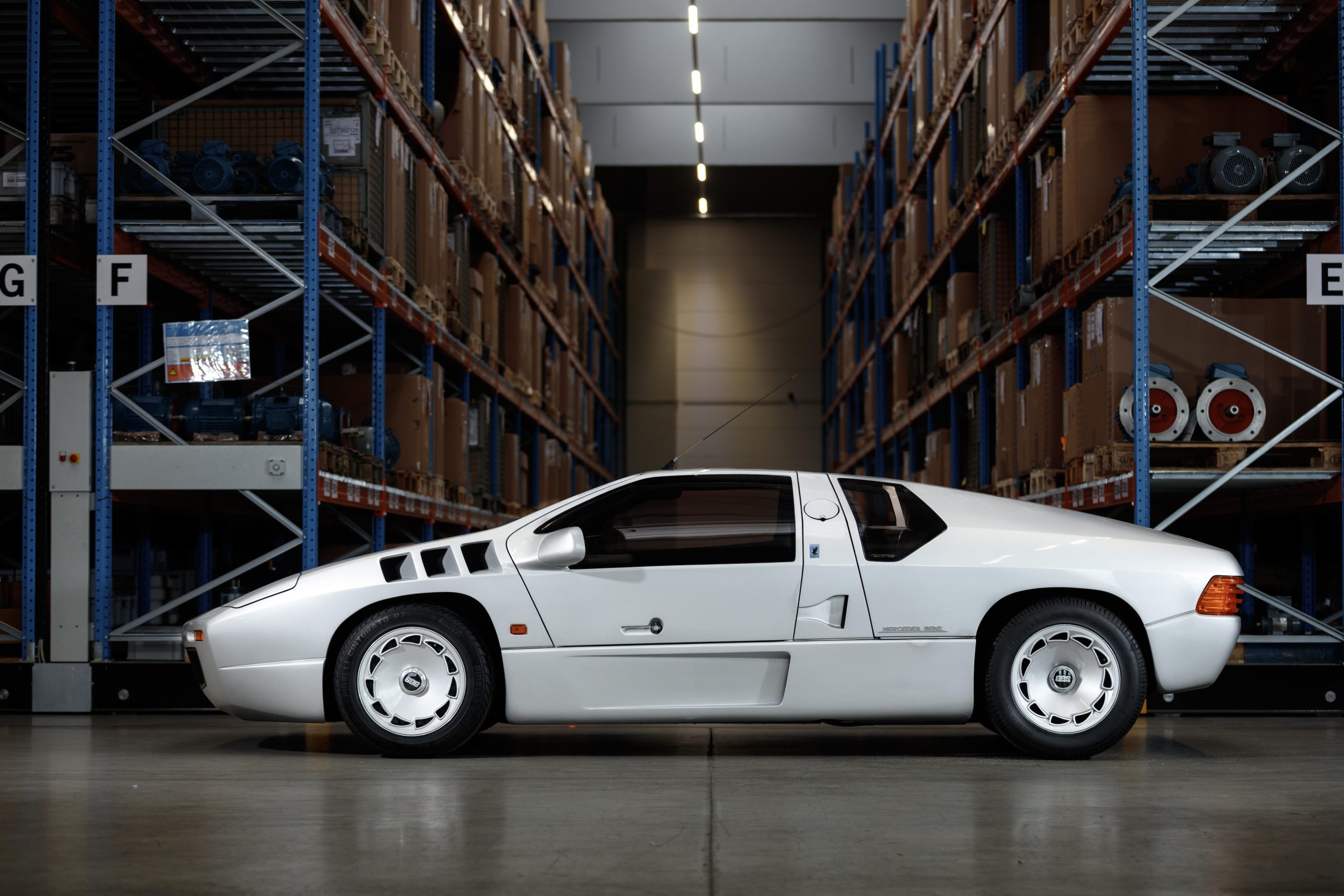 Despite of its futuristic exterior design, the technology this car employed was not too radical. Like Lamborghini, its chassis was constructed in tubular steel spaceframe. Very wide and tall sills provided the necessary rigidity, but they created problems for accessing the cockpit. Never mind, Eberhard Schulz was a fan of Mercedes C111 gull-wing concept car, so he adopted gull-wing doors in his car to solve the problem.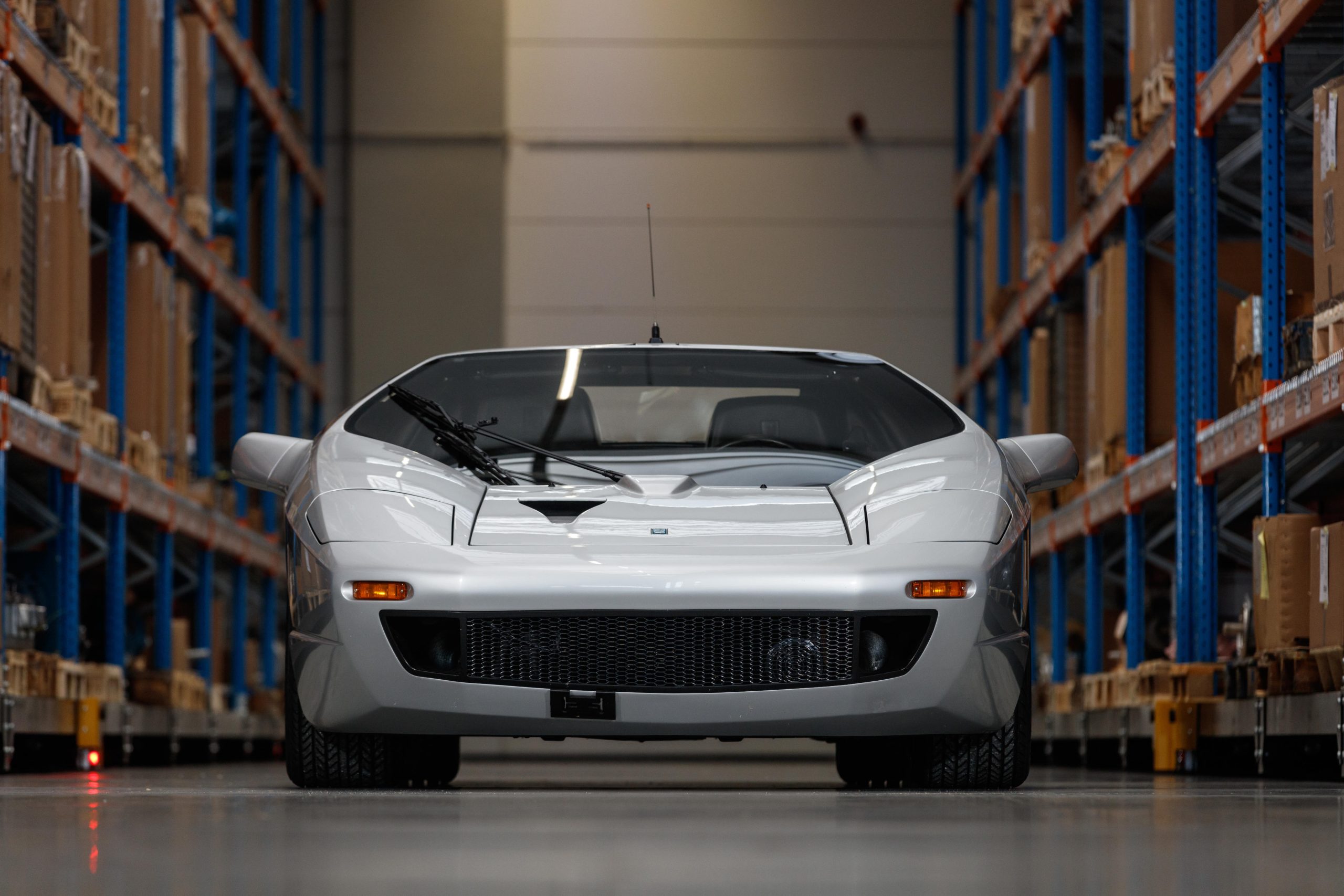 To keep weight low, the bodyshell was made of glass-fiber. Although the body looked smooth, its aerodynamic drag coefficient was a disappointing 0.38. Well, at least its frontal area was reduced by using a roof-mounted periscope as rear-view mirror. This was the most distinctive feature of the Imperator, although Lamborghini tried that already with its early Countach LP400.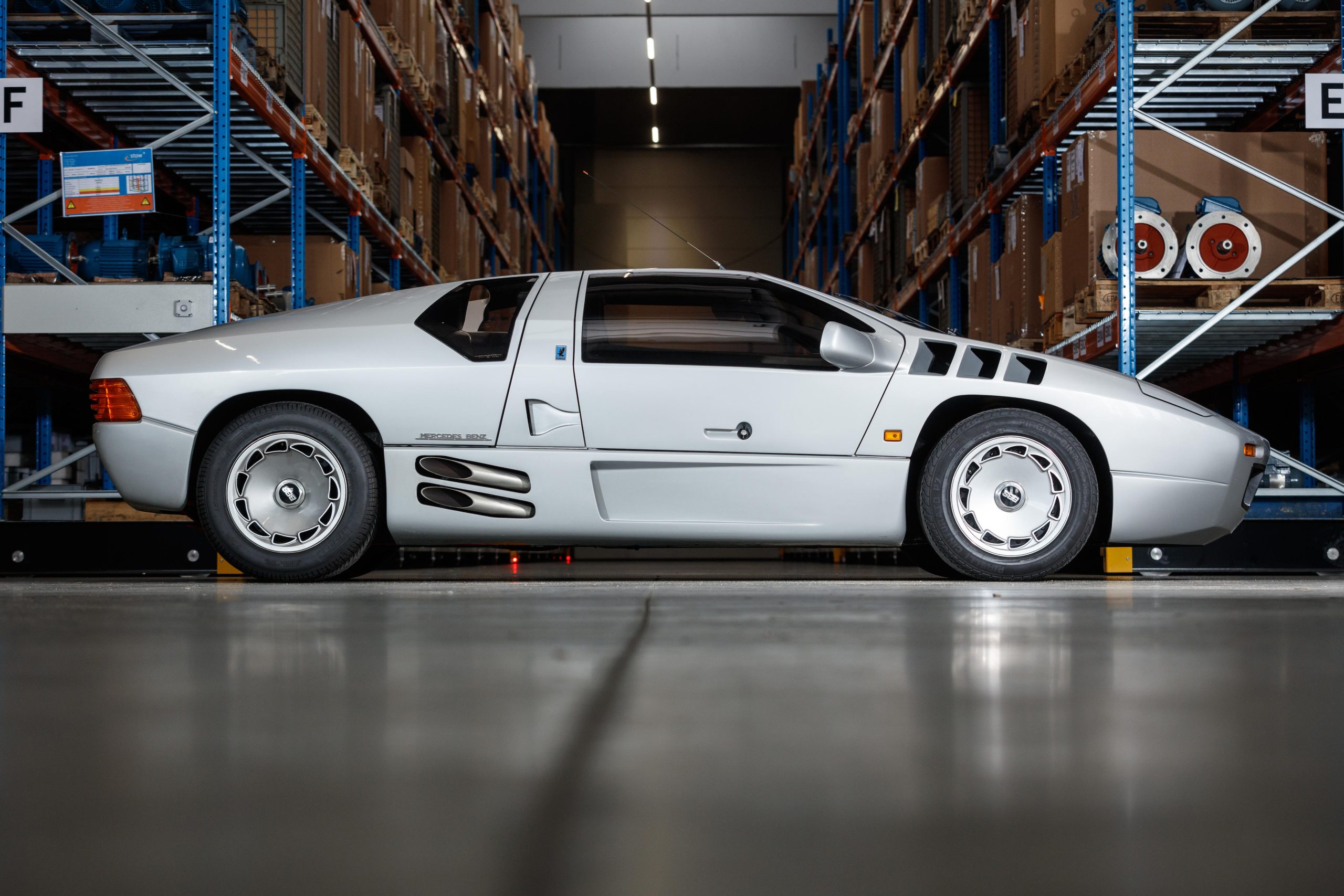 Behind the cockpit was a Mercedes V8 and ZF 5-speed gearbox, both mounted longitudinally. The earliest car used a standard 5-liter V8 with 235 horsepower as you would find in Mercedes 500SEC. That did no justice to its supercar looks and chassis. However, whenever a more powerful V8 was available, Mercedes would generously allow Isdera to share it. In this way, the subsequent cars were powered by 300hp 5.6-liter V8 (from 560SEC), 390hp 5.6-liter AMG V8 and eventually 420hp 6.0-liter AMG V8. Both AMG engines got advanced 32-valve cylinder heads.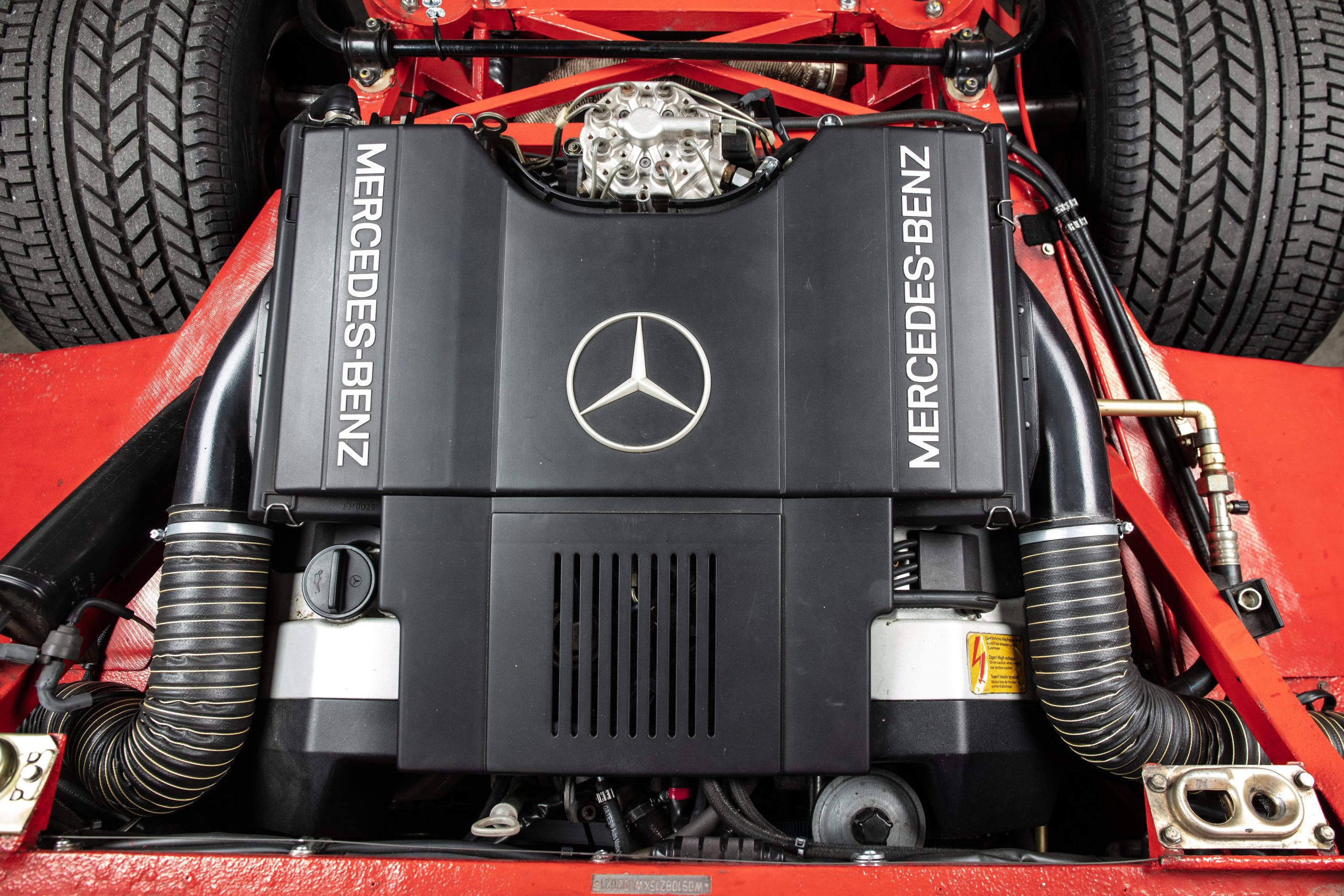 According to a supercars group test conducted by German magazine Auto Motor und Sport in 1987 at Volkswagen's Ehra-Leissen test track (which was also published by Road & Track magazine), a 390hp Imperator 108i topped 176 mph, accelerated from rest to 60 mph in 5.0 seconds and 100 mph in 10.8 seconds. Although it turned out to be the slowest in the field, its performance was nearly as good as the mighty Lamborghini Countach QV, which was quite an achievement for a little known German supercar maker.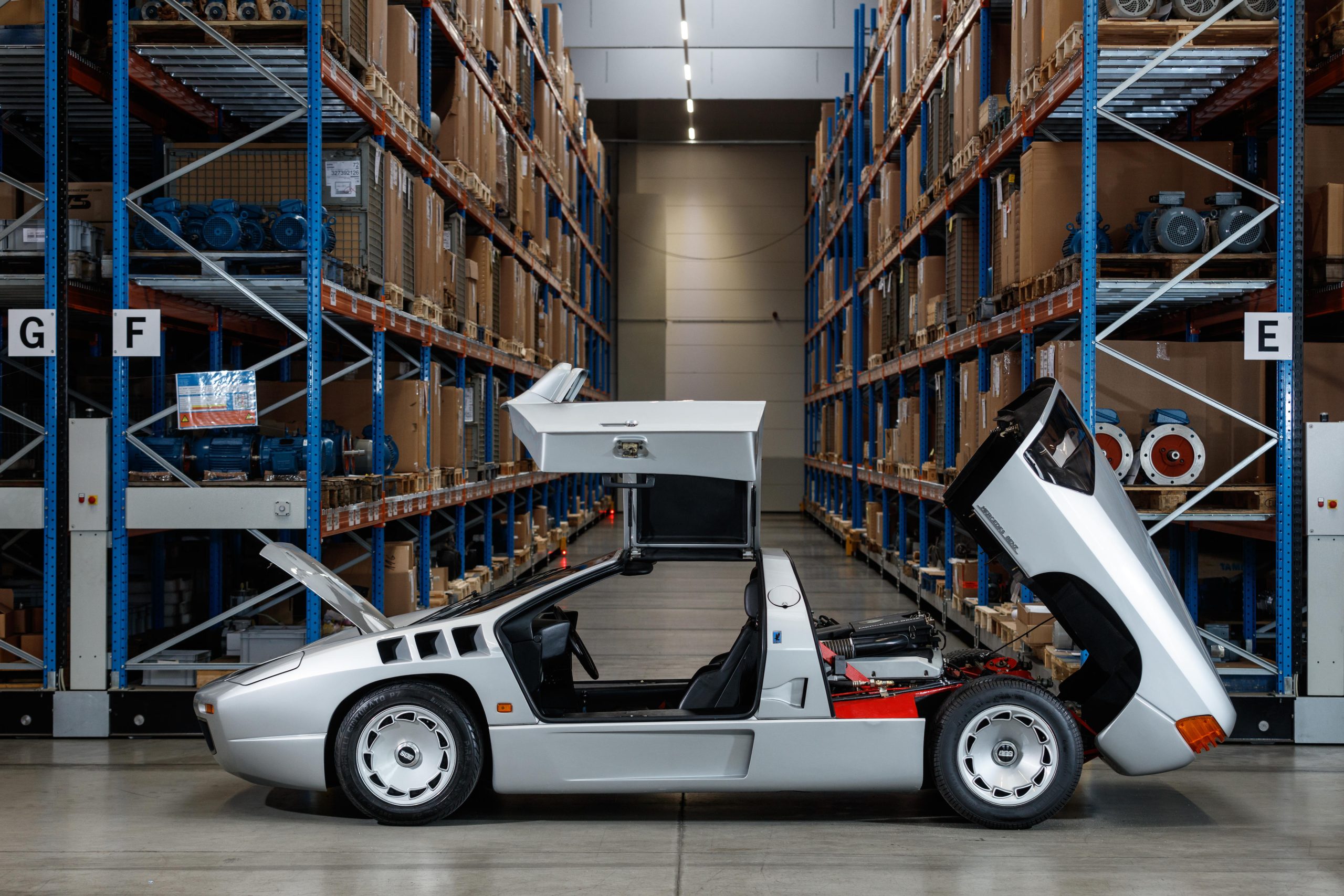 However, speed alone does not sell. The public had never accepted Isdera Imperator 108i as a match to Italian supercars. After 10 years of struggling, Isdera finally went out of business in 1993.
Photo Source: Bonhams