The Porsche 934, first introduced in 1976, was the Group 4 GT race version of the Typ 930 Turbo road car. Group 4 in 1976 rules insisted that four hundred 930 Turbo road/street cars must have been produced in two consecutive model years. This is what the Porsche factory had done in 1975 and 1976.
The 934 ran a 3-liter turbocharged engine, and its minimum weight category of 1,120 kilograms (2,470 lbs) brought it into the category of a naturally aspirated car of between 4.0 and 4.5-liters. This meant that weight had to be added to the 934, as well as it having to use the same rear spoiler as the production 930. This rear spoiler had an air conditioning air inlet for the unit used on the normal turbo road car. This was now used to duct air to the transmission oil cooler and the turbocharger.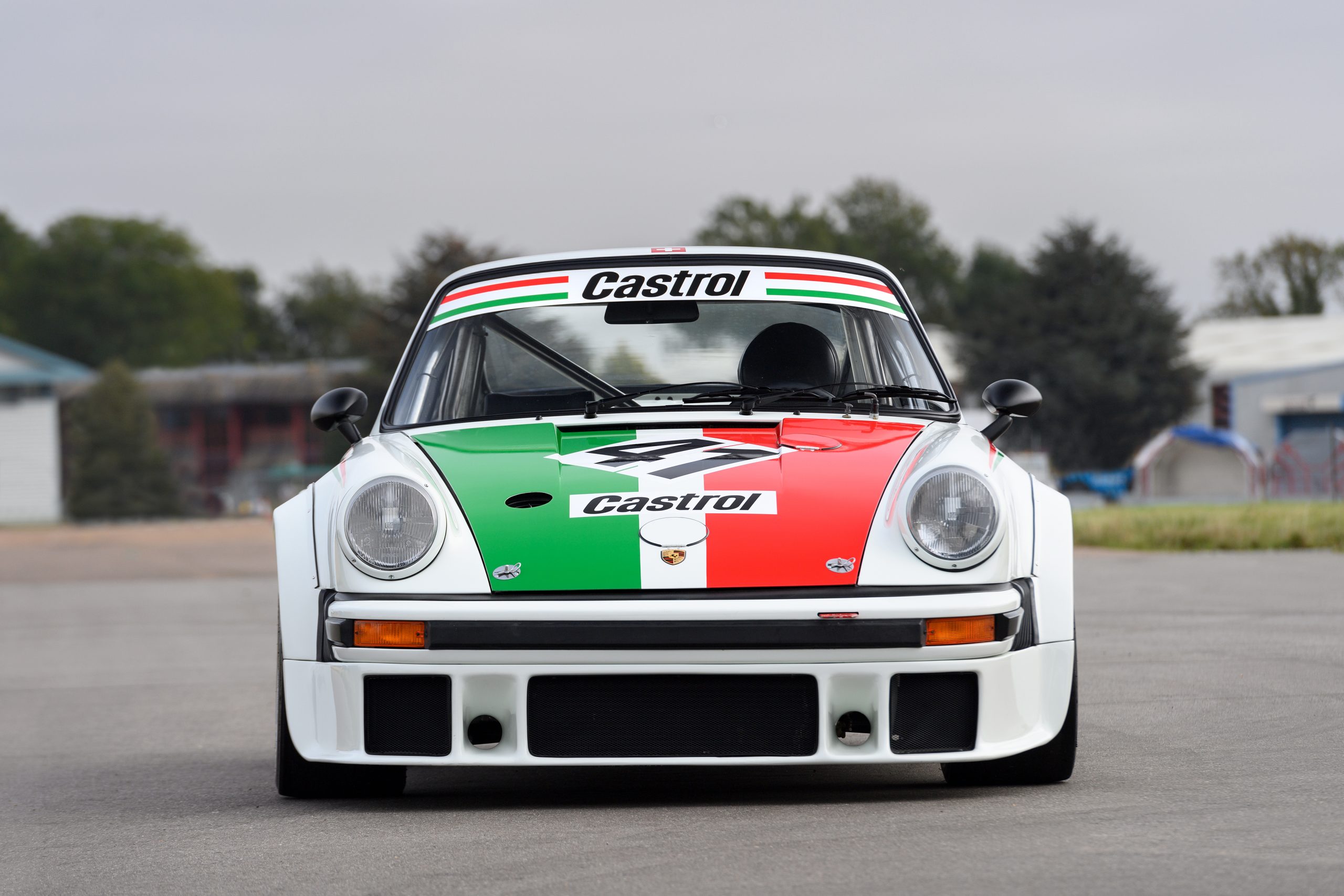 The 934 ran K-Jetronic fuel injection, an mechanically-operated system that was difficult to modify for track use. The weight of the car, plus it's only being allowed ro run a single turbocharger, made it a difficult car to drive to the limit on the track, the driver having to keep the boost pressure up and not let it fall off whilst he was braking on corner entry. The only way to do this was by left foot braking, and drivers soon became adept at this practice.
Photo Source: RM Sotheby's