With the disappointing performance of the 1968 Dodge Charger 500 in NASCAR competition and Plymouth's superstar Richard Petty leaving them for Ford, Chrysler Corporation pulled out all the stops for its next NASCAR effort.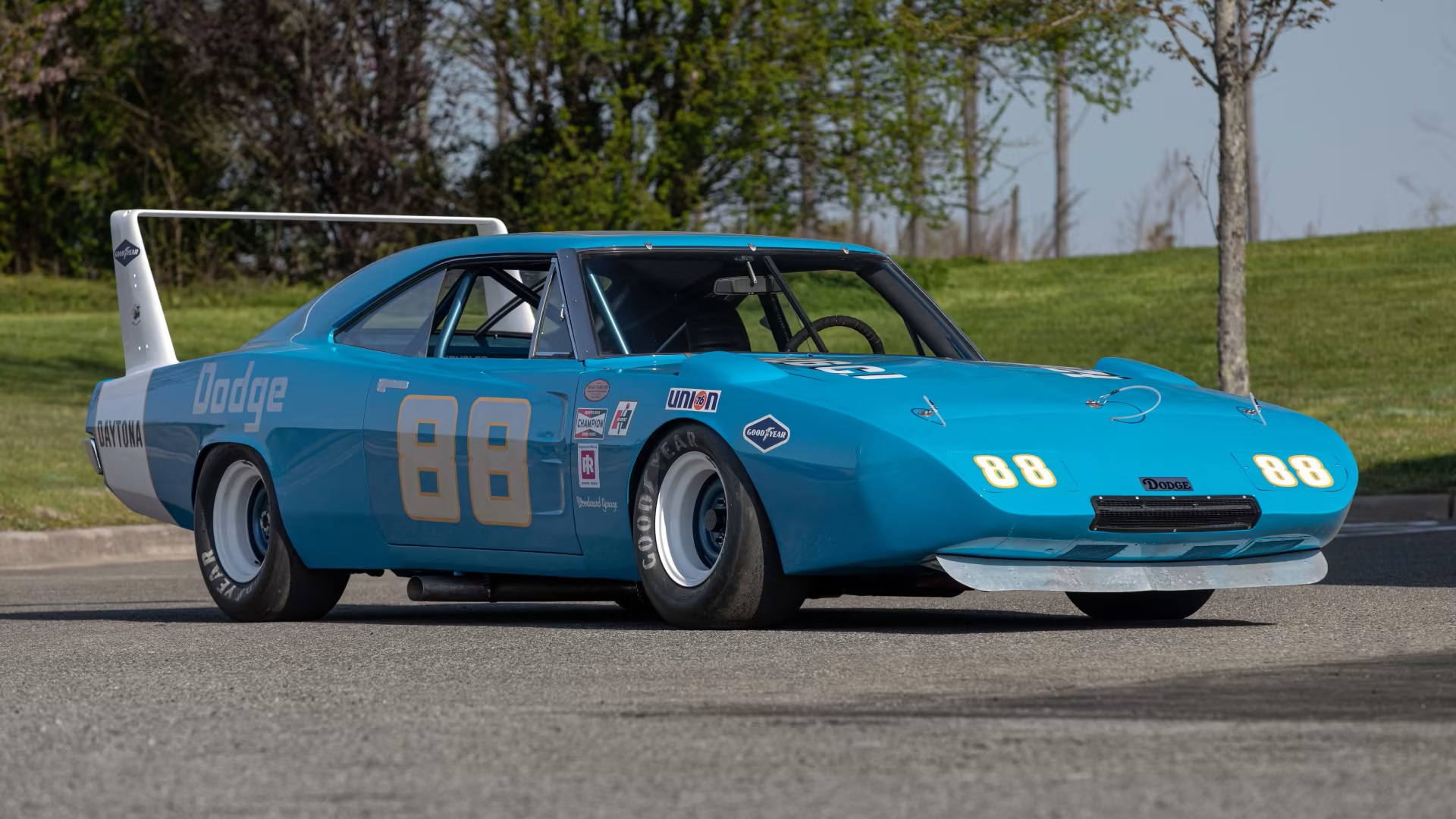 The Dodge Charger Daytona featured special body modifications that included a huge 23-inch-tall stabilizer wing on the rear deck, a special sheet-metal "nose cone" that replaced the regular production model Charger upright front and recessed grille, a flush rear back-glass, a 'window cap' to cover the original Charger's recessed rear window, special front fenders and hood that were modeled after the upcoming 1970 Charger, stainless steel A-pillar covers and fender mounted scoops (some enthusiasts today claim these reverse fender scoops were for wheel clearance on the lowered NASCAR racers, however, one of the original Chrysler engineers told Jim they were there to let air escape from the wheel-wells to help keep the nose down at speed).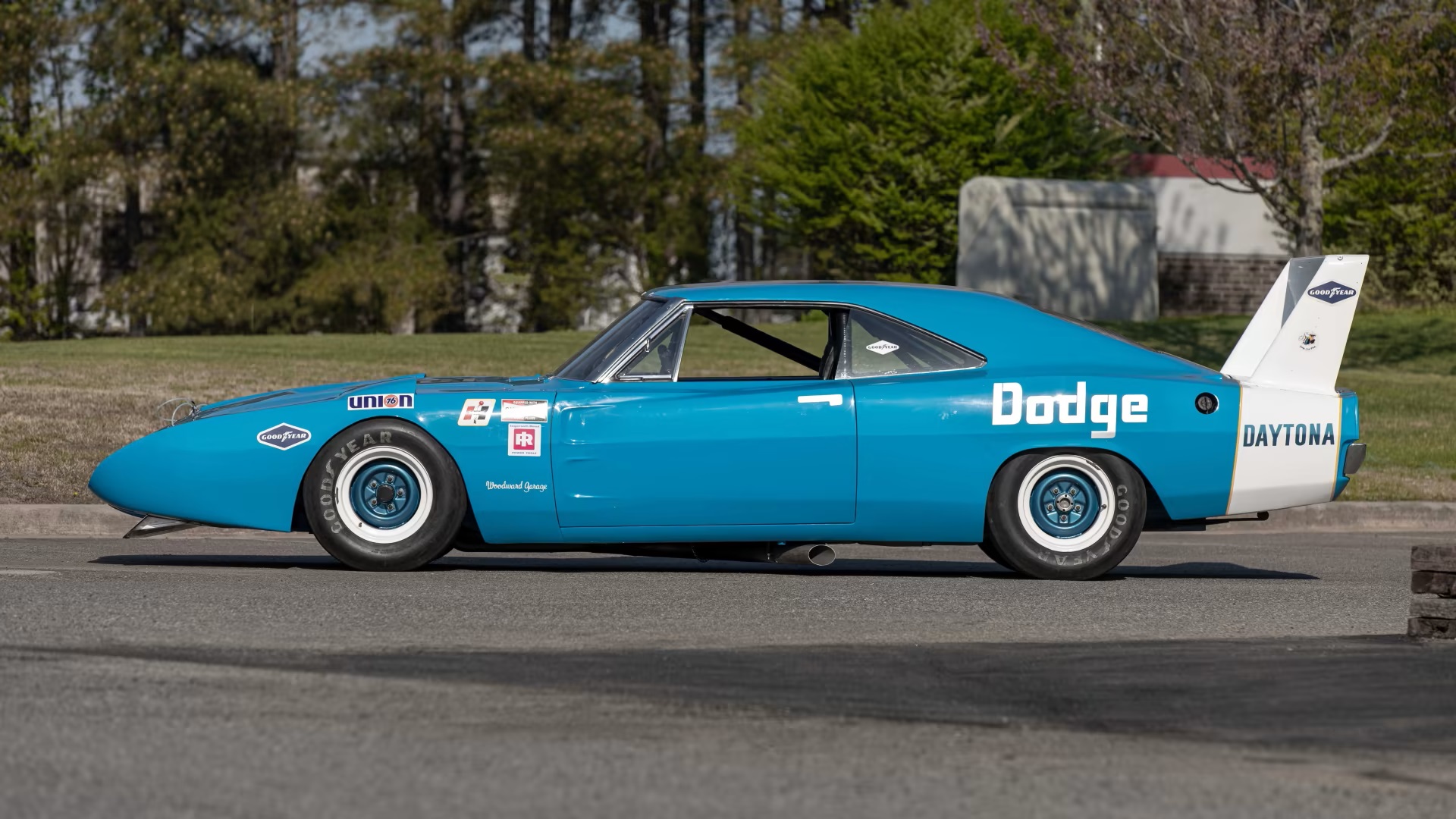 The Daytona was built on the 1969 Charger's R/T trim specifications, meaning that it carried a heavy-duty suspension and brake setup and was equipped with a 440 cid Magnum engine as standard. The 426 cid Hemi V8 engine was available as an option, but only 70 Hemi engines found a home under the hood of 1969 Dodge Charger Daytonas.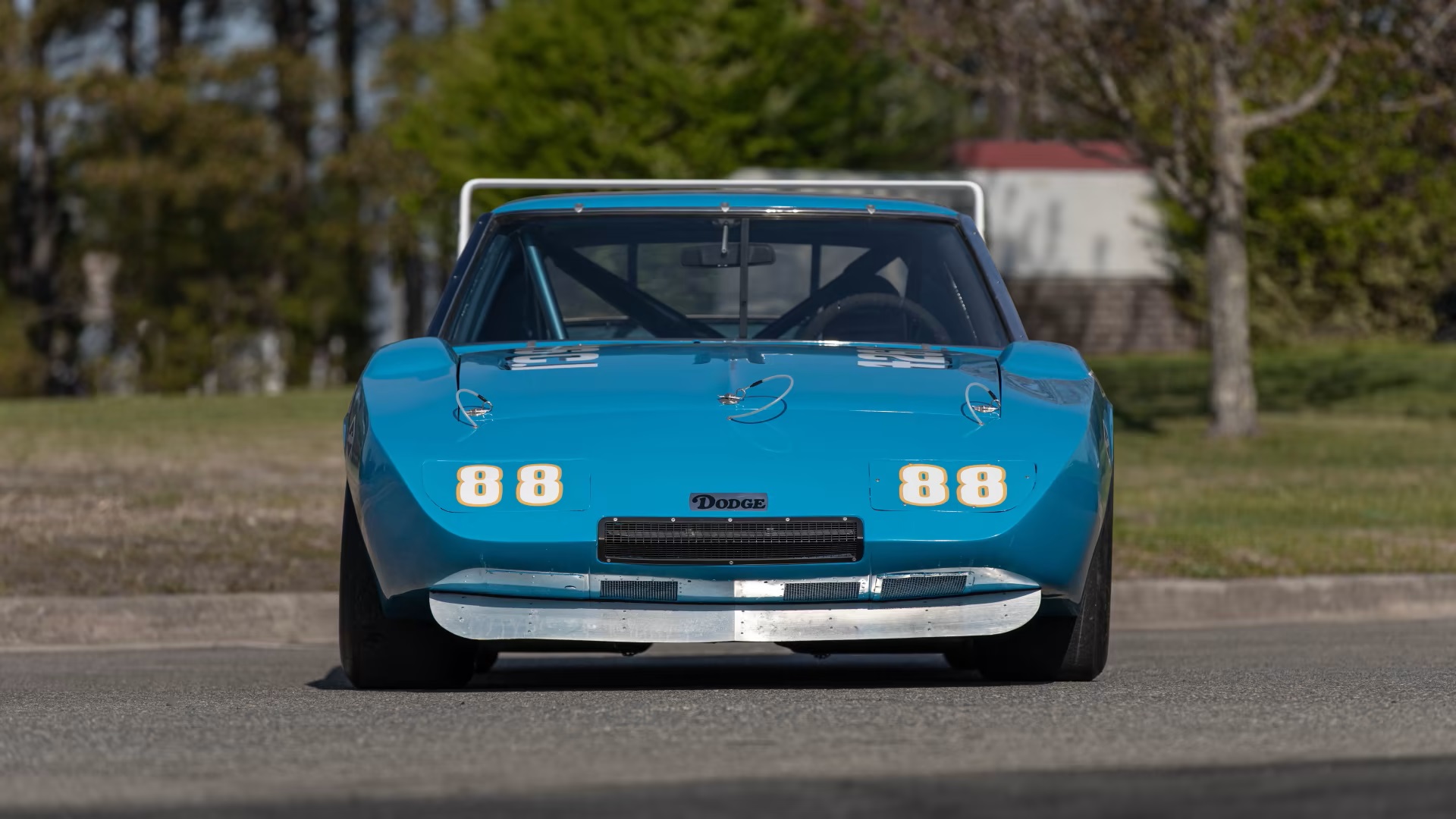 A total of 503 Dodge Daytona Chargers were produced to meet NASCAR's homologation rules stating that a minimum of 500 cars be sold to the public. For 1970, the rules were changed to require that one car be built for every two dealership locations, resulting in 1,935 1970 Plymouth Superbirds being produced.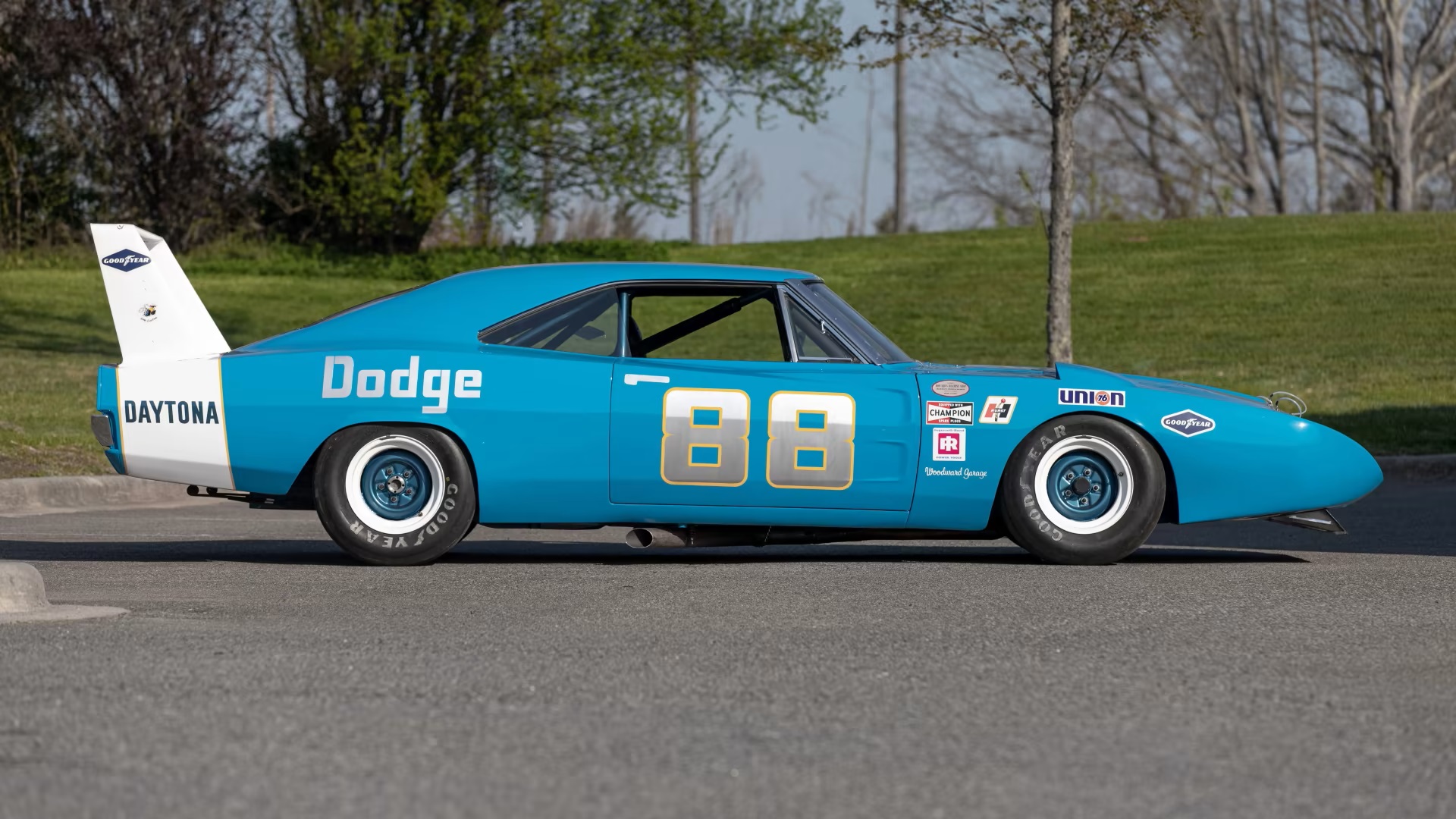 The Dodge Charger Daytona was released in the summer of 1969 with one purpose—winning high-profile NASCAR races. The car featured here is the first to smash through the 200-mph barrier as it set an official lap speed of 200.447 mph while driven by Buddy Baker on March 24, 1970, at Talladega.
Photo Source: Mecum Auctions