The GT350 was truly an inspired design, achieved collectively by low-cost alterations and important performance marketing. Stance, stripes and scoop delivered an immediate racing impression when viewing the 1965 GT350. These three elements alone carry the brand message—hunkered down with longitudinal racing and rocker stripes, and a functional hood scoop.
White and blue were iconic in the racing scene, but white was also the visual reference for science and technology. Virtually every U.S. rocket in development was white, lab coats were white, technology was clean and simple, not cluttered with chrome or fussy trim. The new Shelby was white collar with a hint of blue collar stripes.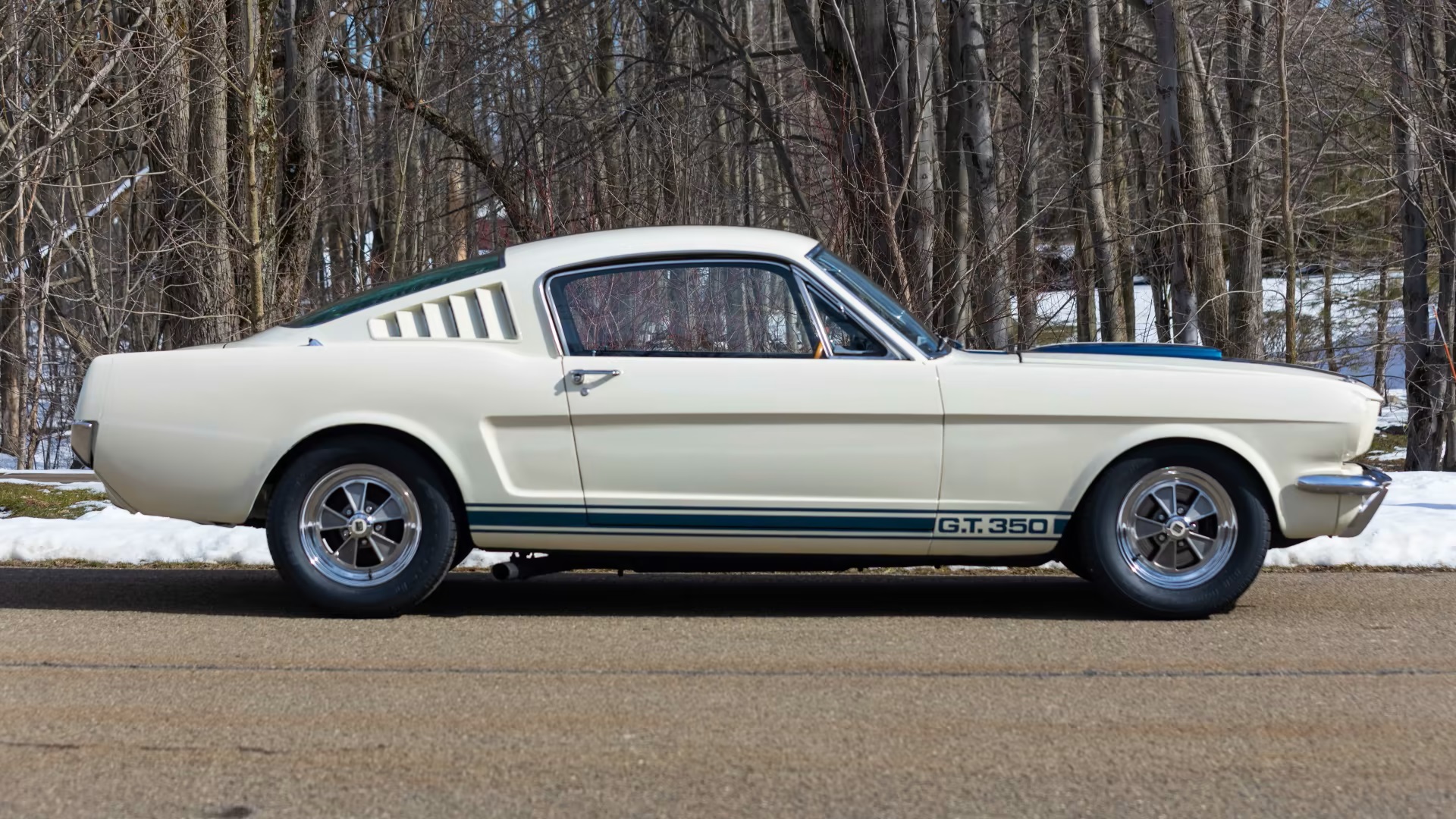 Under the hood, the raw cast valve covers and oil pan eschewed fussy secondary finishes in place of honest, machined functionality. The black side exit pipes and satin black interior further delivered the theme of purposeful integrity as part of the functional fashion that aspiring enthusiasts associated with the racing scene. Performance lap belts and wood-rimmed steering wheel, accented by an add-on tachometer, confirmed the outside invitation for speed was fulfilled once strapped in, steering in hand and power on tap.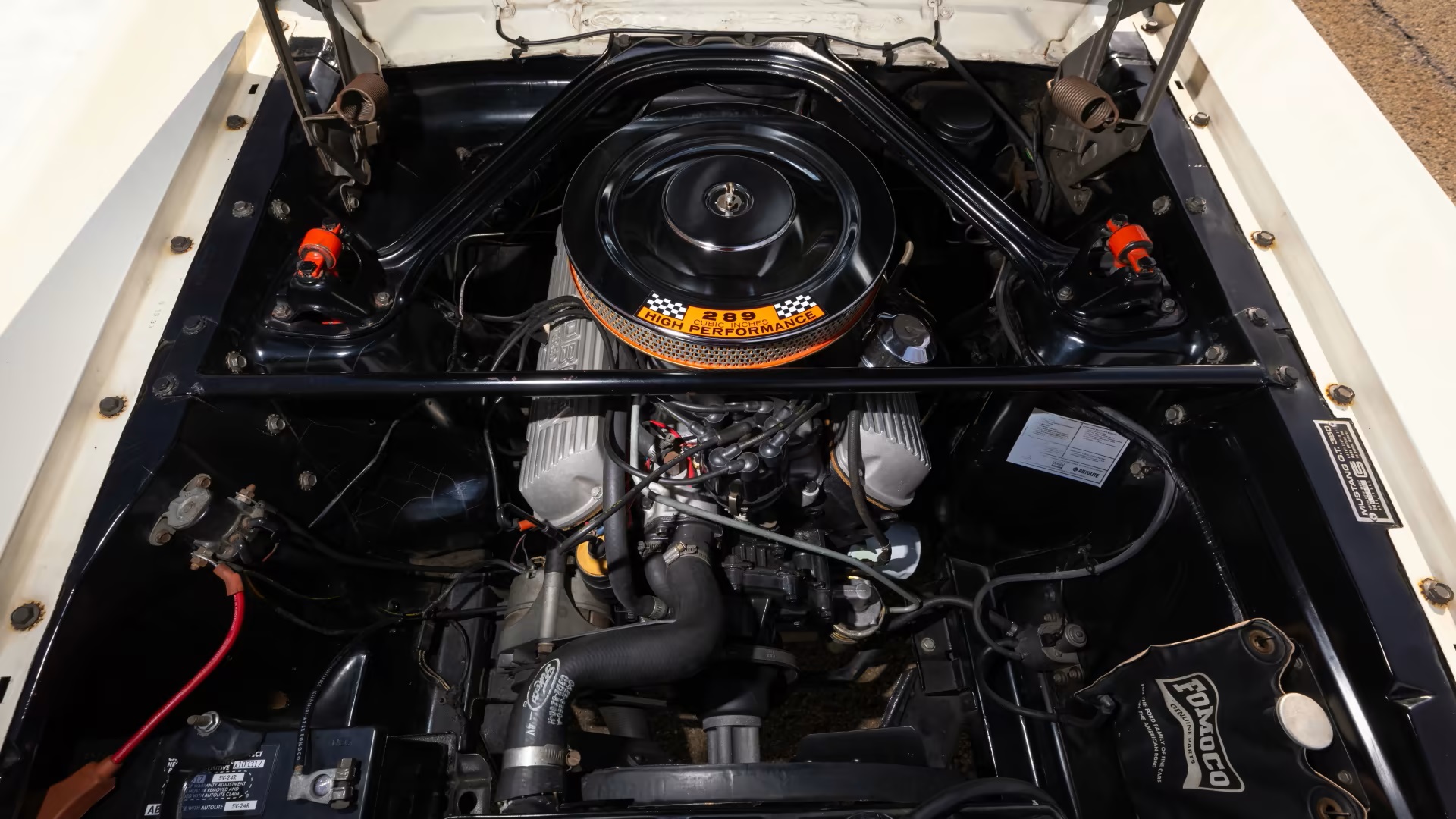 In its refined form, the GT350's powerplant was capable of producing 306 horsepower at 6,000 rpm, propelling the Mustang to top speeds of 138 mph and a 0-to-60 mph time of 6.6 seconds. This power was directed downstream by a Borg-Warner T-10 four-speed gearbox.
Photo Source: Mecum Auctions