The year 1988 beckoned for the presence of an automotive marvel, the Lamborghini Countach 5000 Quattrovalvole (QV), a cherished relic amongst the limited production of approximately 610 Quattrovalvole variants ever built. This distinguished Italian exotic boasts an intriguing history, an ode to a bygone era, where it resided, undisturbed, under the sole guardianship for a span of 35 years.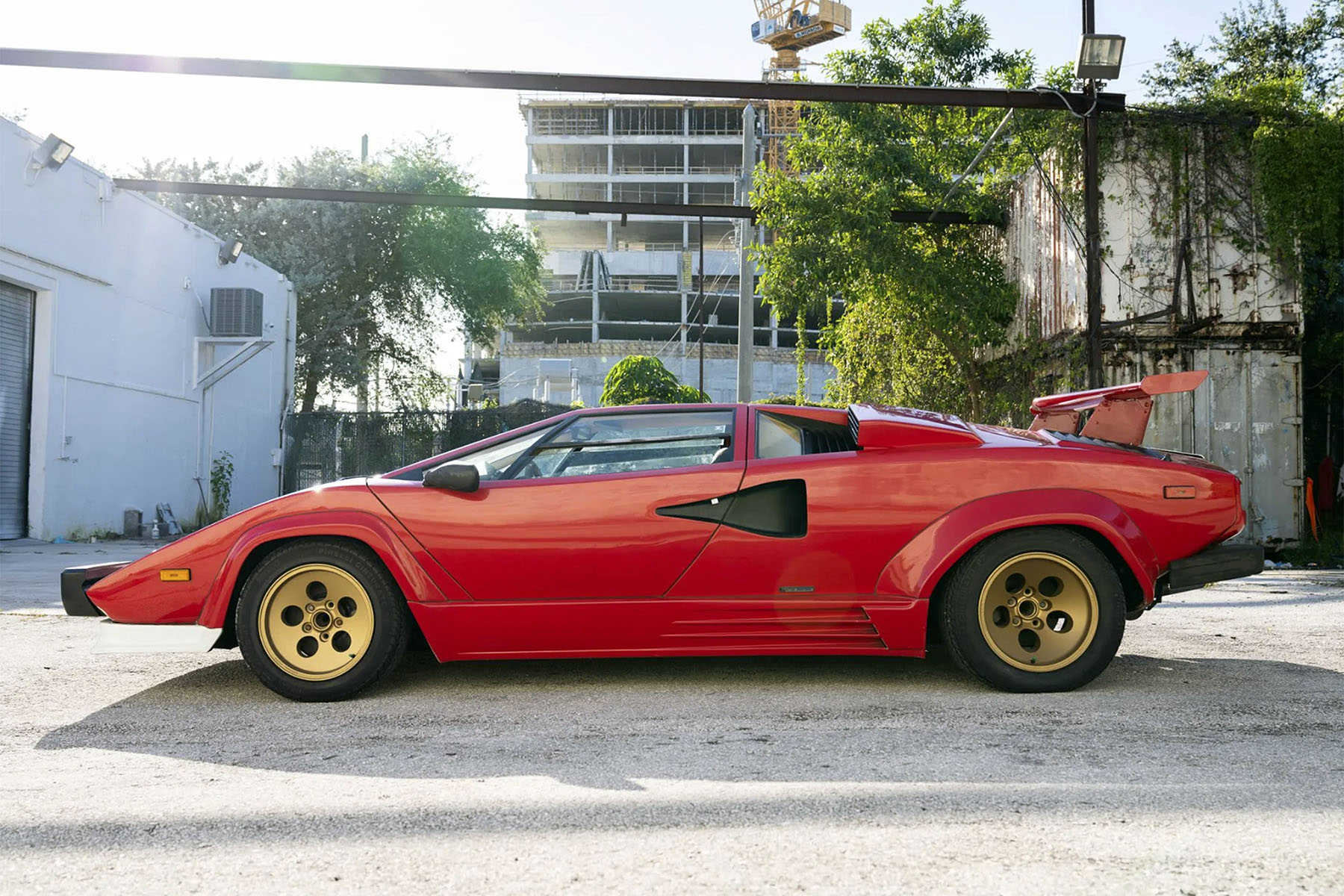 The tapestry of this Lamborghini's journey unfurled in 2022 when it was acquired by a dealership, and brought out of long-term hibernation. Cloaked in red, this automotive masterpiece envelops its occupants in a sensory embrace, courtesy of the luxuriant tan leather upholstery.
Running Powerplant
Beneath this seductive exterior, a mechanical symphony orchestrates the pursuit of automotive excellence. A fuel-injected 5.2-liter quad-cam V12 engine, the veritable heart of this masterpiece, presides with authority, presaging a formidable power delivery. This mechanical prowess finds its perfect counterpart in a meticulously calibrated five-speed manual transmission, a paean to the artistry of driving.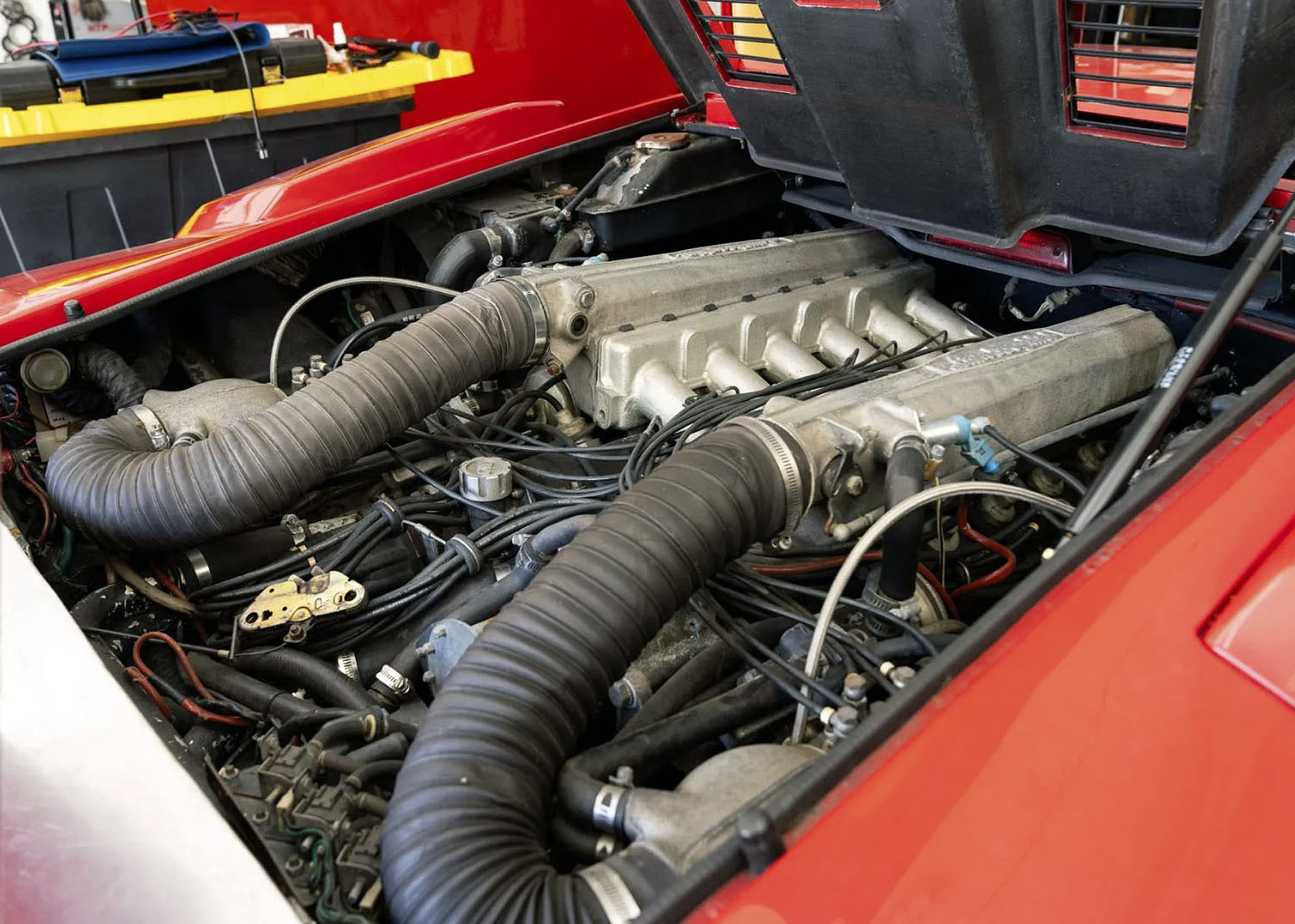 A bevy of performance-enhancing accouterments adorns this automotive deity; notably, a limited-slip differential ensures unerring traction, while servo-assisted ventilated disc brakes exude confidence in the realm of deceleration. The suspension system, an independent marvel, features quad rear coil-overs, designed to conquer the most capricious terrains.
And of course, gold OZ wheels
Adorning this masterpiece are staggered-width 15-inch OZ wheels, cloaked in a resplendent gold finish, a shimmering cascade of opulence on the asphalt canvas. A commanding V-shaped rear wing, a paean to aerodynamic perfection, further elevates the visual grandeur of this Lamborghini.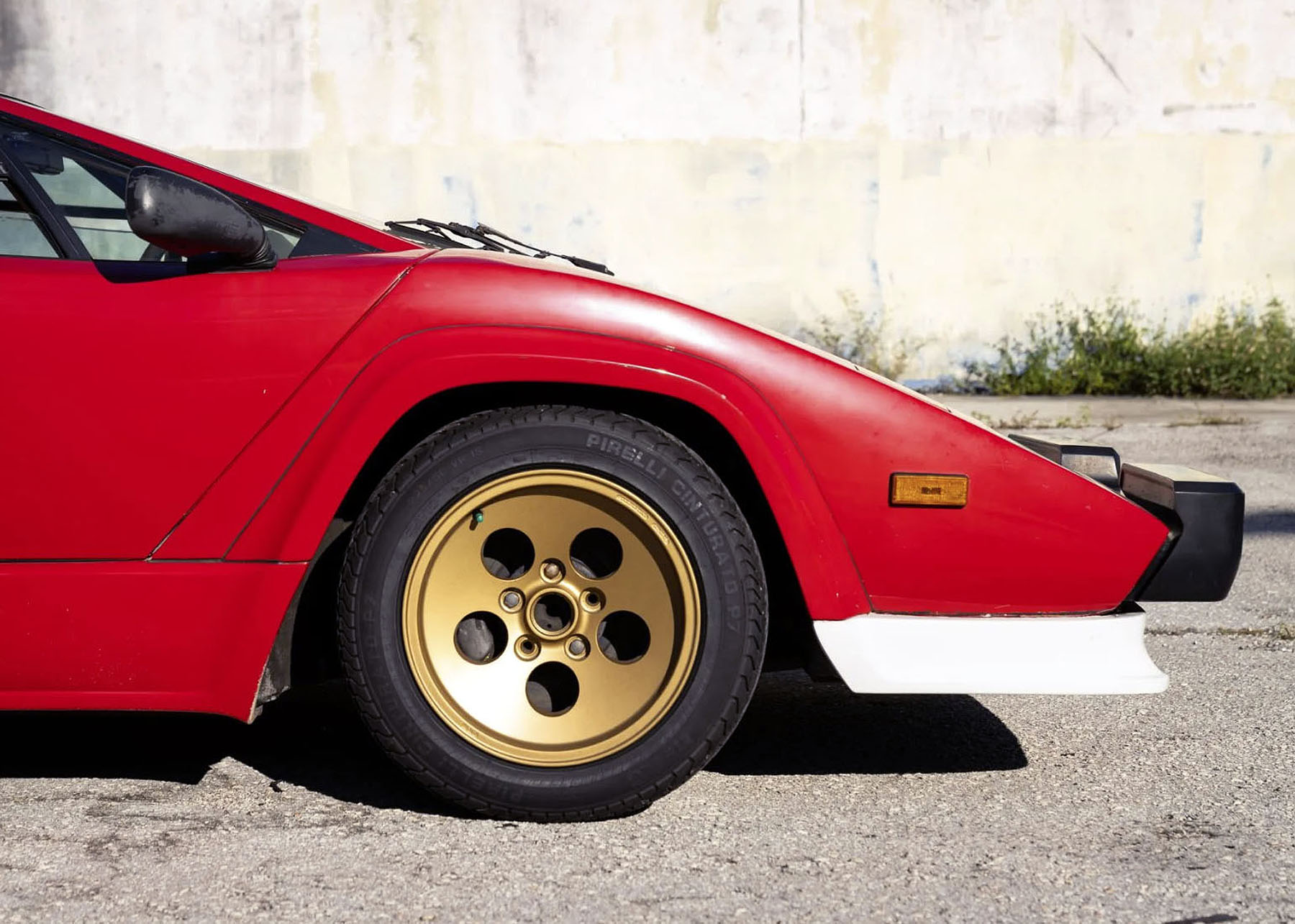 Wear & Tear
In the narrative of kilometers traveled, this 5000 QV boasts a mere 22,000 kilometers (approximately 14,000 miles) on its journey, a testament to its sparing indulgence on the open roads. It now stands, a tantalizing opportunity, offered without reserve. Its current domicile is the vibrant enclave of Miami Shores, Florida, a testament to its readiness for the next chapter of its odyssey. Accompanied by a pristine Carfax report and an immaculate Maryland title, it stands as a paragon of provenance and merit.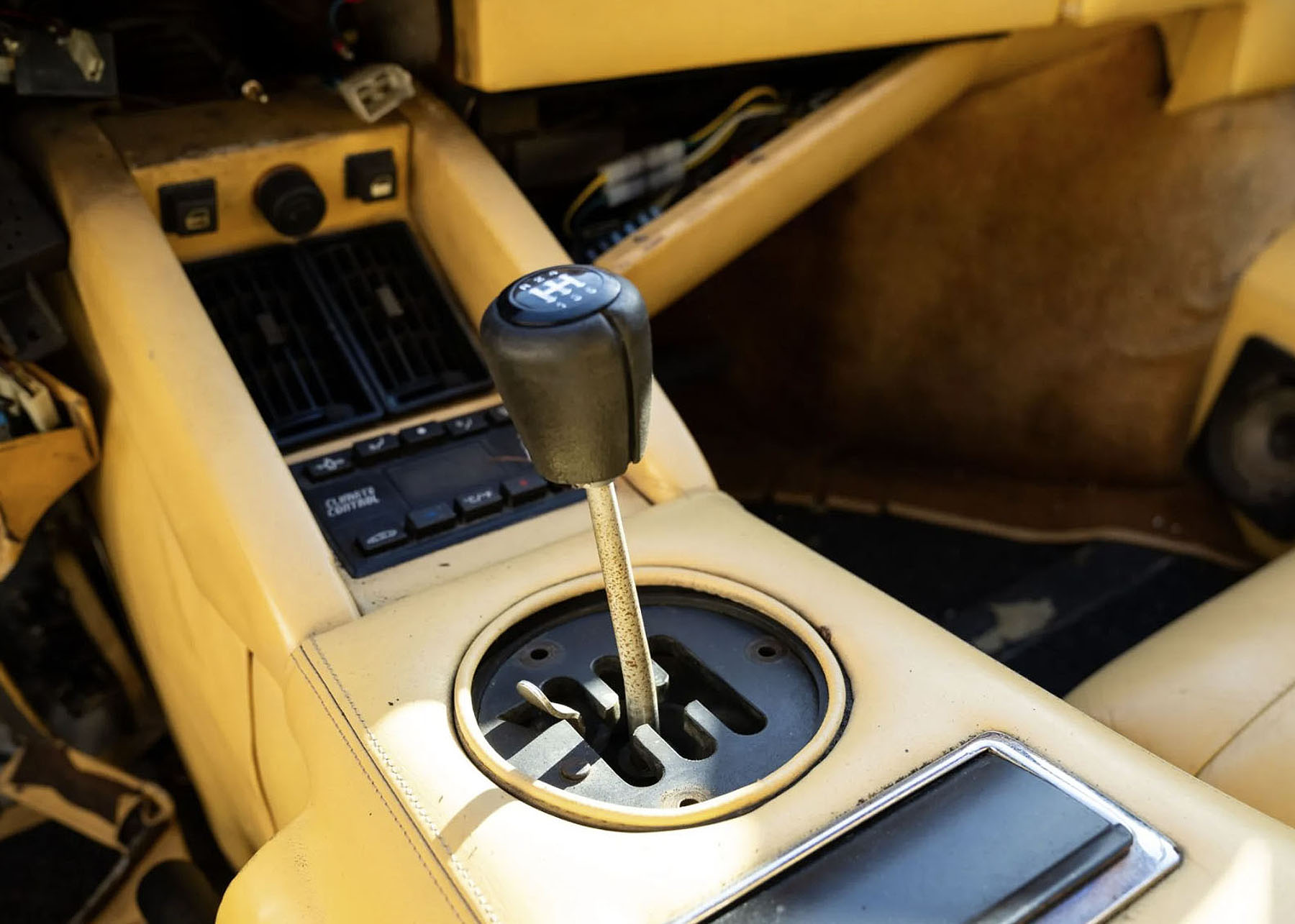 In retrospect, the 1988 Lamborghini Countach 5000 QV epitomizes the zenith of automotive luxury and performance, an alluring relic that beckons the discerning connoisseur, poised to embark on a renewed voyage through time, fueled by a rich history and boundless potential.
Details
Chassis: ZA9CA05A5JLA12391
22k Kilometers (~14k Miles) Shown
5.2-Liter Quad-Cam V12
Bosch Fuel Injection
Five-Speed Manual Transmission
Red Paint
Tan Leather Upholstery
Gold-Painted, Staggered-Width 15″ OZ Wheels
Rear Wing
White-Painted Chin Spoiler
Servo-Assisted Ventilated Disc Brakes
Four-Wheel Independent Suspension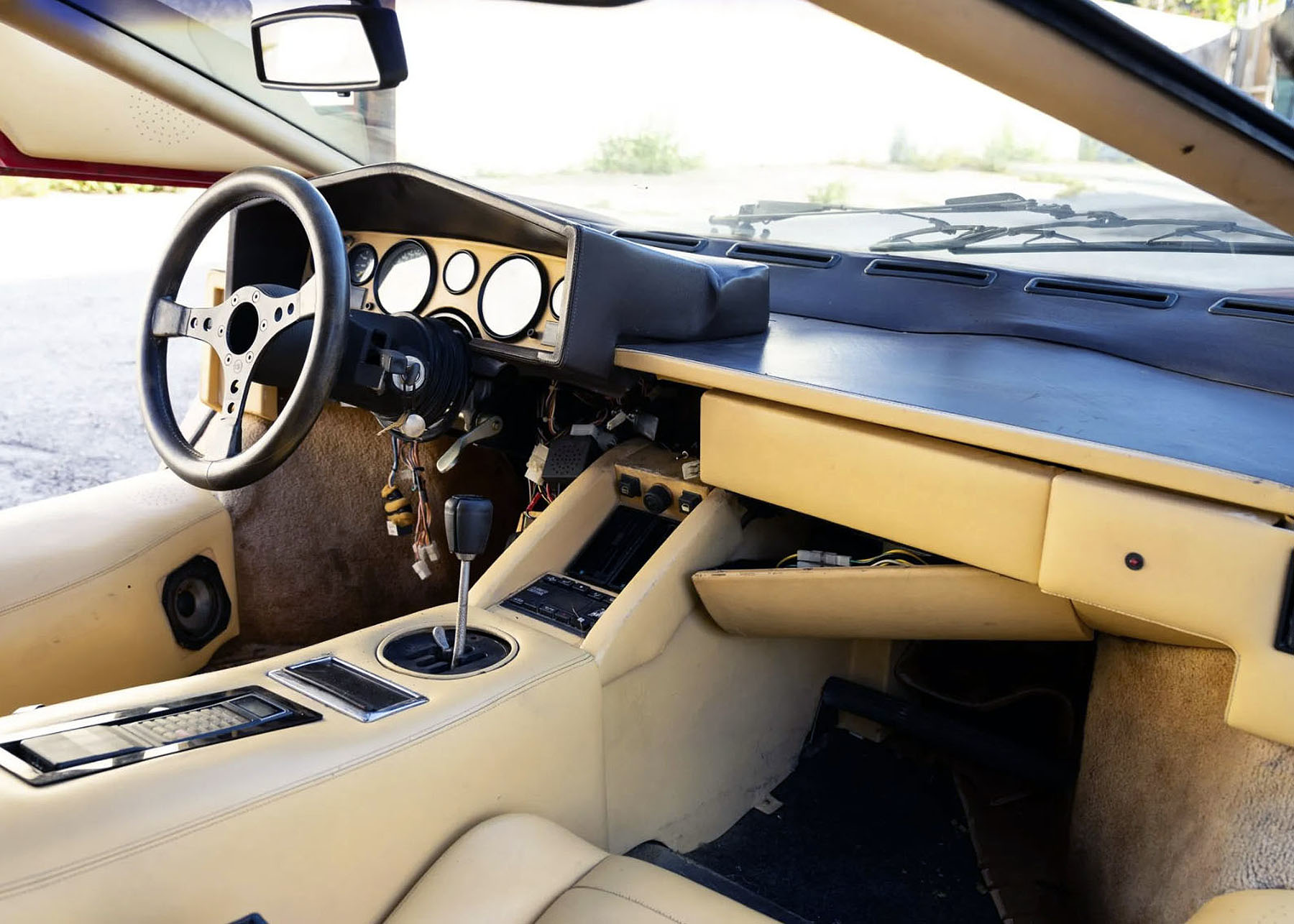 For more information
Goto Bring-a-Trailer
All content © 2023 Bring-A-Trailer