1957 Ferrari 625 TRC Scaglietti Spider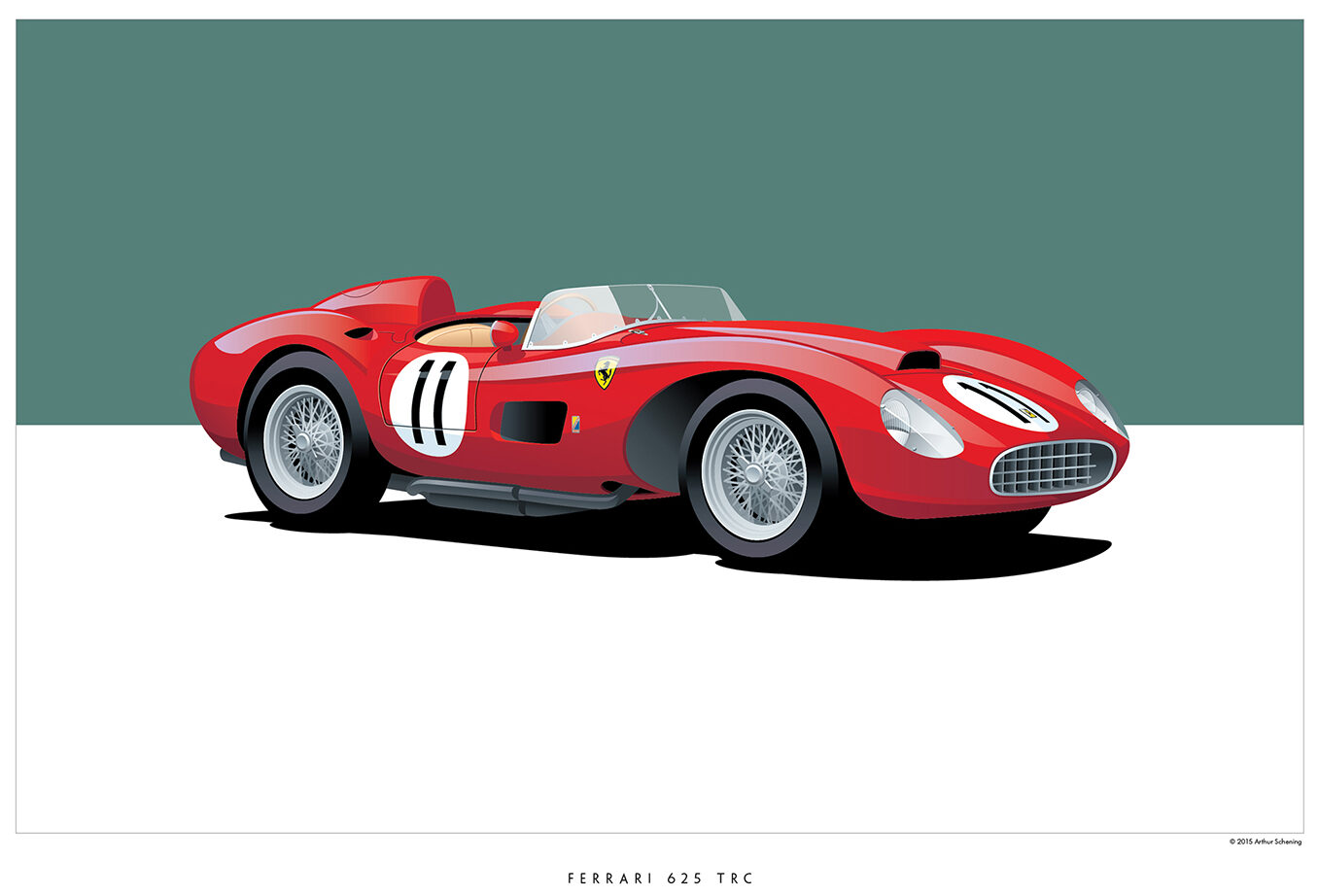 The Ferrari 625 was specially ordered by Jon Von Neumann – the Ferrari distributor in Southern California – with the 625, 2.5-liter, 4-cylinder Grand Prix engine. Ferrari produced just two 625s. Preeminent Ferrari historian Richard F. Merritt calls the 625 Spider "one of the prettiest Ferraris ever built".
Arthur Schening is a freelance graphic designer and illustrator living in Arlington, VA.

Prints are 19″ wide x 13″ tall. They are printed using an Epson Artisan 1430, 6-color printer, on 65 lb. uncoated cover stock. The cost is $35 per print ((plus $7shipping and handling for the continental U.S., overseas shipping is additional).