I recently gave a talk to a collector car gathering in the Bay Area. The Q&A after these talks is always enlightening, so I try to remember those questions as a way to improve my presentations. After the group departed, we funneled into the parking lot where I greeted someone watching the vintage cars departing. She looked at me and said, "How fun!! Everyone seems so happy." To which, I replied, "Yeah, these guys don't need much of a reason to take out their cars." And that's when it hit me. Old cars make you happy. The nostalgia, the memories, the vintage feelings even just seeing them. Cars trigger all sorts of positive reflections.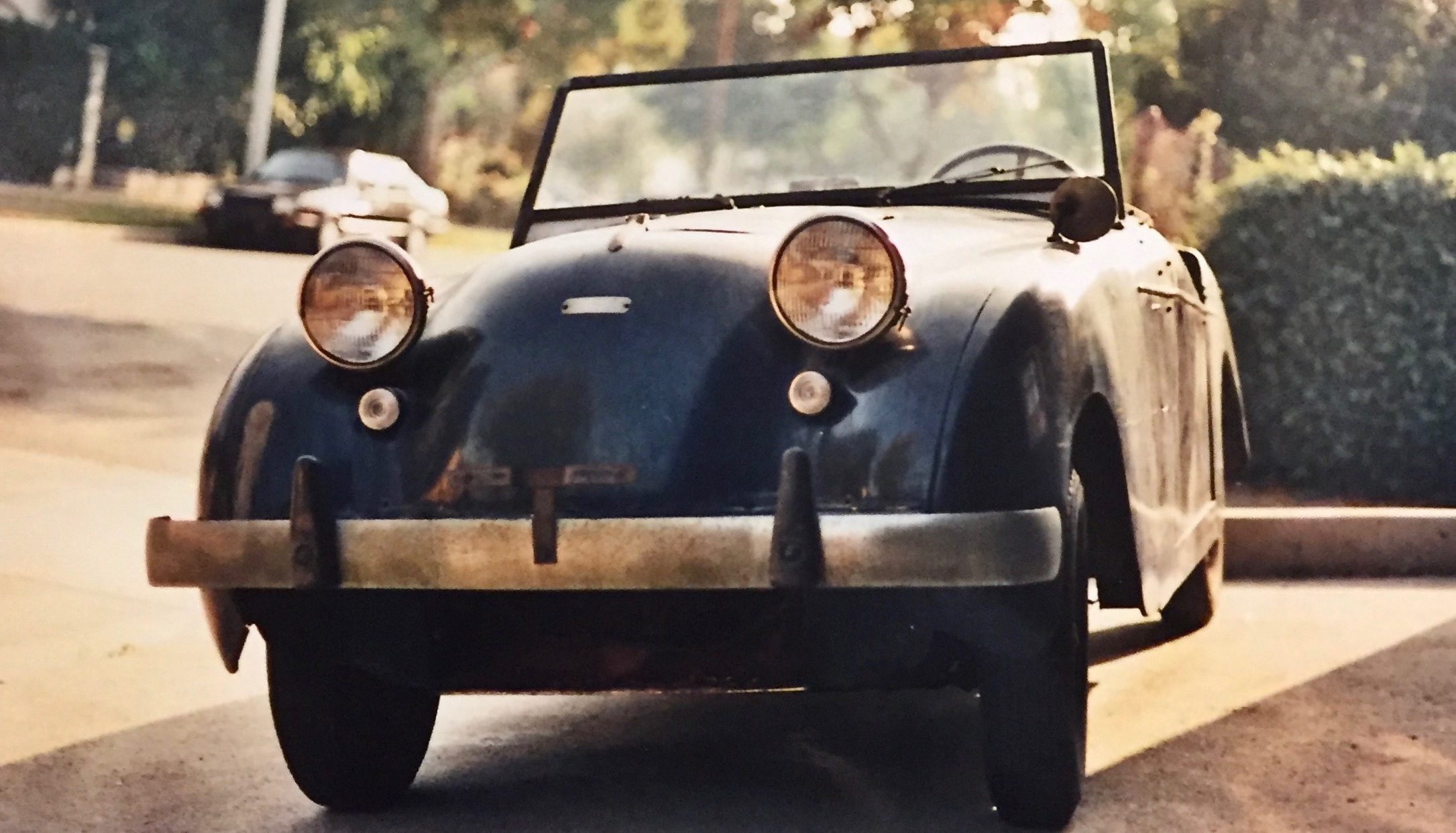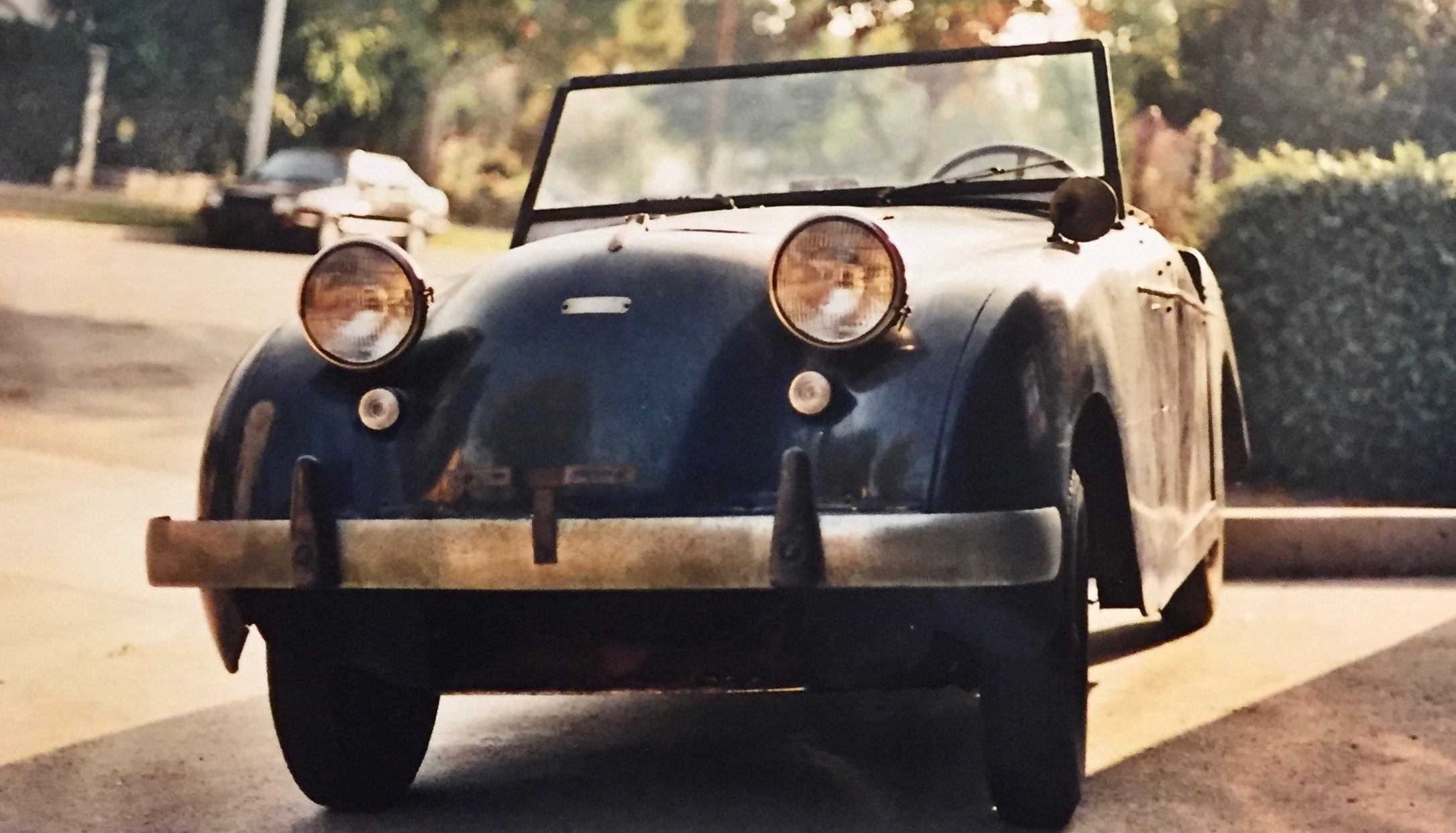 When I was a kid, my family would often take long trips in our non air-conditioned Studebaker. Wherever we went, we were always happy. Even short trips on rare occasions going out to dinner, visiting the park, or driving up to Grandma's house on the long road through the inland desert during some of the hottest times of the year. Mom would bring a bucket of ice and as it melted, wet down towels, and my brother and sister and I would lay them on our hot faces, lean back into the sticky vinyl seats, and drift off to sleep. Dad called it "Hill-Billy Air." When I was older, I tinkered with a '51 Crosley Hot Shot and had a blast driving that car. Never anything but a smile on my face, winding the little overhead-cam four banger up to high revs, keeping up with So Cal traffic. With more cash and a bit more interest in sports and performance cars, I started buying Mustangs, Cudas, and other foreign cars. But the theme was the same – buy something that made me smile.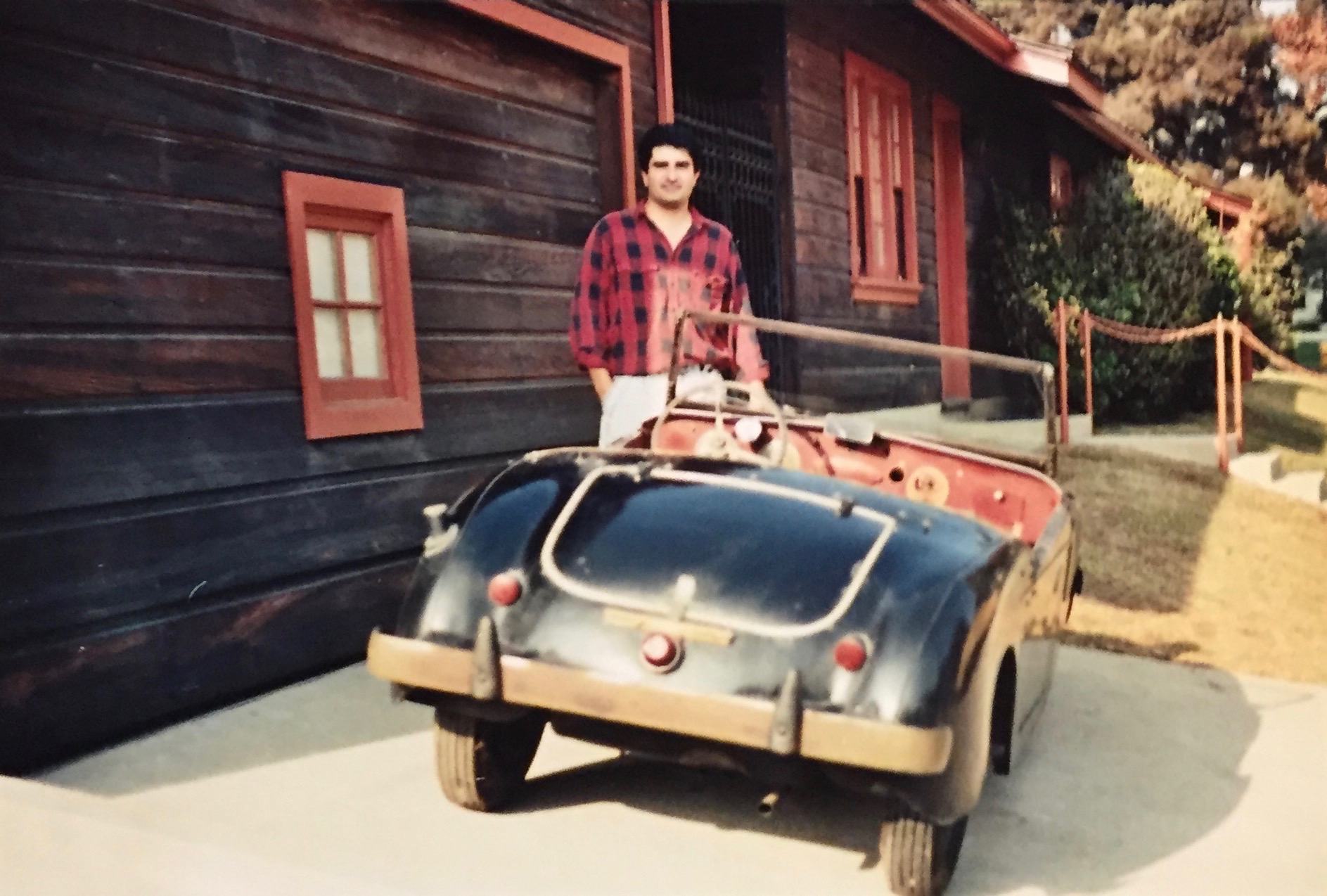 In recent years, the number of teenagers getting their driver's licenses has been dropping. Most young drivers see the car as a cumbersome appliance that doesn't need to be part of their world on a fulltime basis. As such, ride-hailing apps will do just fine in pretty much all local situations. Common complaints continue to be the cost of ownership, insurance, gas prices, maintenance hassles, and (compared with a phone) lack of reliability. And who can blame them? New cars might be reliable, but are harder to afford, so an older car, with quirks and unpredictable service history might be particularly frustrating for a generation that is comforted by movies on-demand, pizza within minutes, and Amazon products delivered to their door the next day. Efficient? Absolutely. But fun? Joyful? Maybe not so much.
But there's another important factor in the use of an older, fun car. It triggers entirely different parts of the brain and draws us through a multi-layered emotional adventure combining anticipation, patience, movement, and self-reliance. An old car, with its built-in unpredictability, driven by our curiosity for adventure, invites our mind and bodies into captivating uncertainty. And the benefits of nurturing that relationship through all the uncertainty and unpredictability, combined with our ability to determine our physical destiny, has benefits far beyond the mechanics of driving. Don't take my word for it, just ask a group of recently trained rats who seem to be better adjusted after having been taught to drive tiny cars
Click here for more on the driving rats!
Yes, that's right. The rats drove their cars even without getting a treat to encourage the behavior.
Rodents aside, I've known for years that a nice drive will settle my mind, soothe my concerns, and often change my perspective on a challenging problem. But it can't be just any car. The right car has to be part of my emotional engagement. The car has to be, for lack of a better term…happy. Yes, I said it. I want my cars to be happy. Looking back at some of my favorite happy cars, they tend to be convertibles with large eyes and smiling grilles. My old Hot Shot is the first one that comes to mind, but certainly a Lotus Elan, a Jaguar E-Type, a 66 Mustang, a Bug Eye Sprite, or more recently a Mazda Miata, Mini Cooper, or Nissan Figaro. All these cars ask little from the driver, but everyone who drives them enters with a feeling of kindness and comfort for adventure. Ask anyone with a vintage Lotus or Jaguar about reliability and the conversation will eventually turn to the joy they felt driving the car, regardless of the reliability.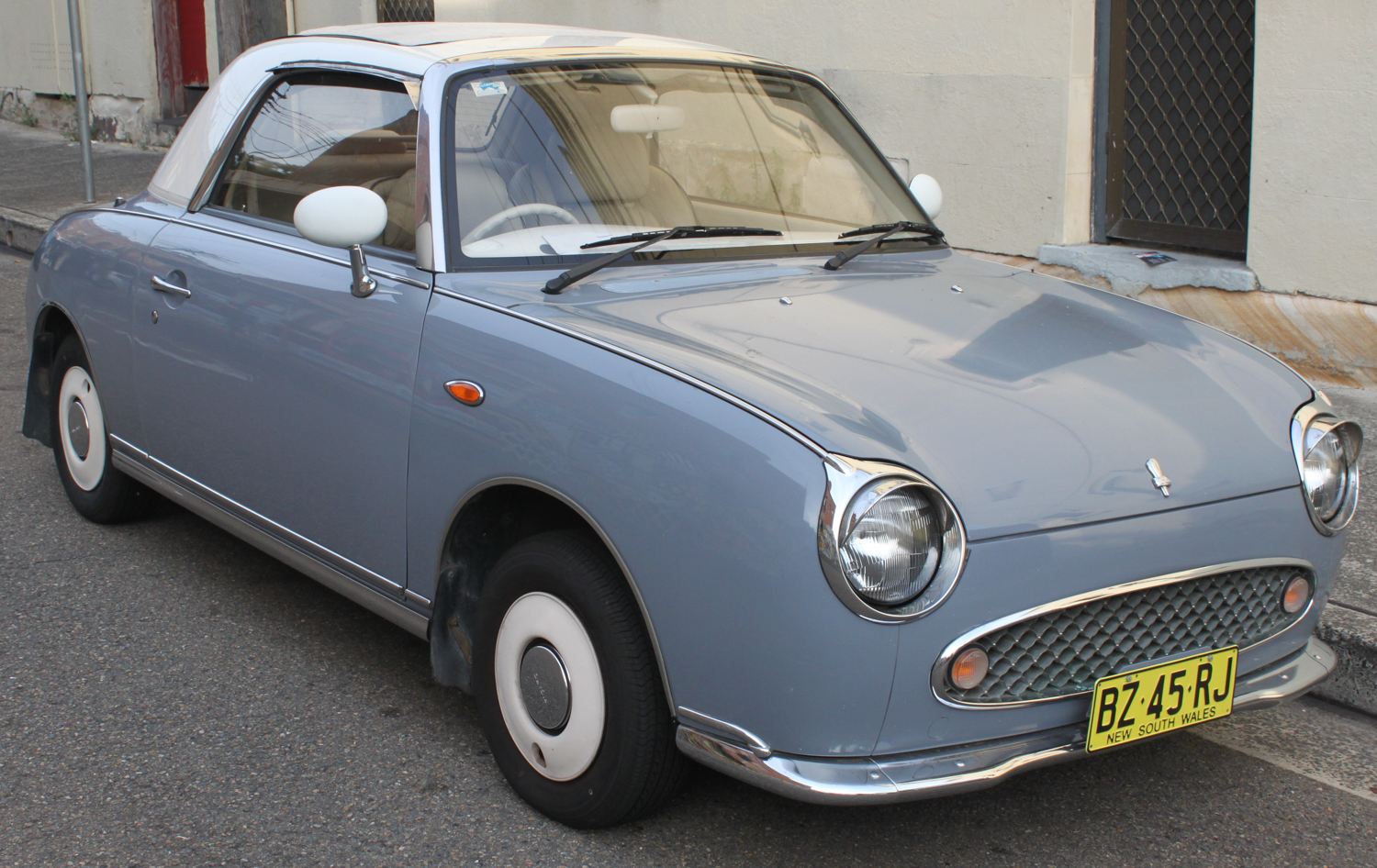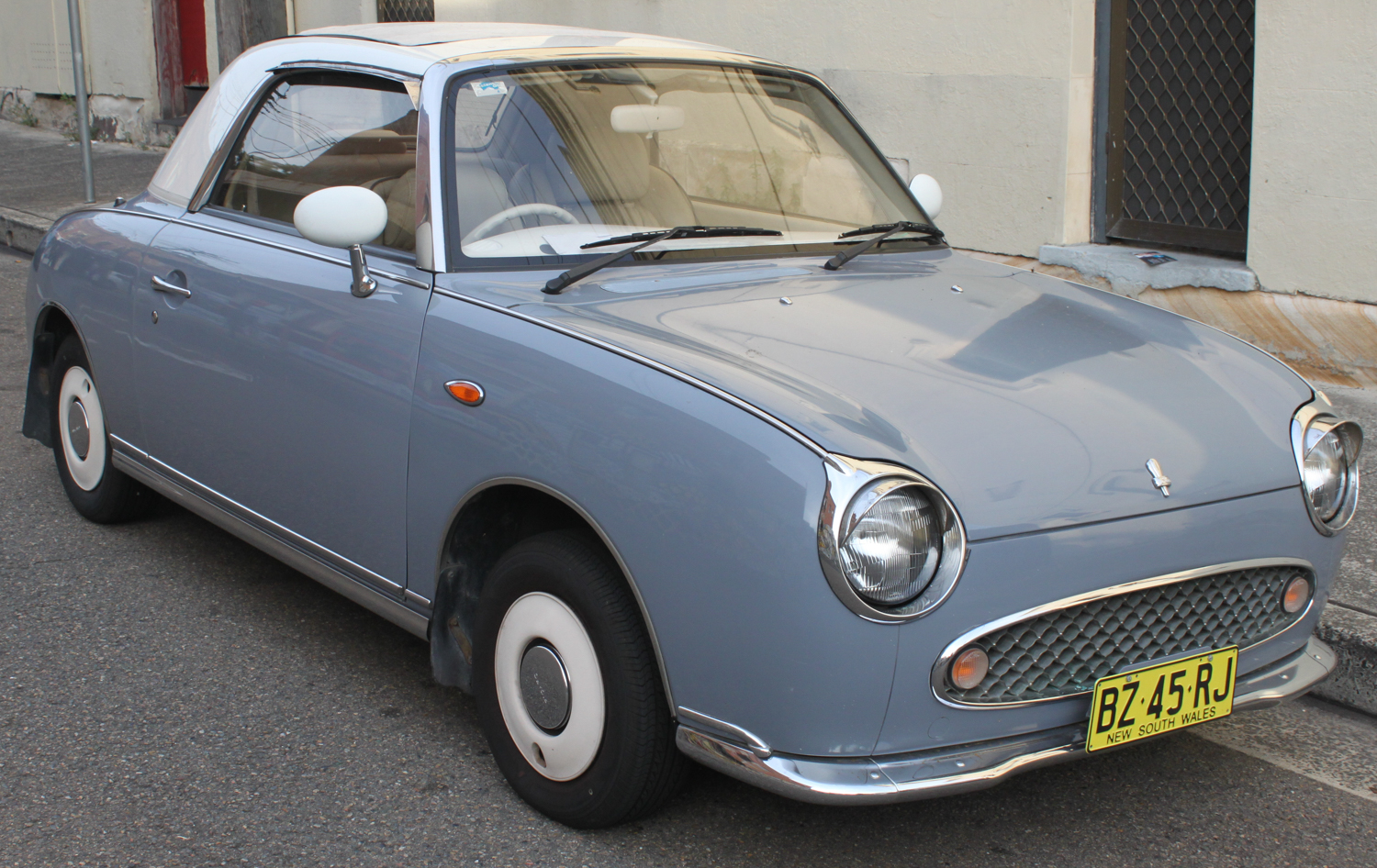 More and more modern designs for contemporary cars have lost their grin. The former wide-eyed headlights and upturned grille openings are now more suspicious, angry tricksters, skulking through the night, or in the case of the electric powered car, nearly expressionless. Which is all the more reason to buy something happy. Maybe you've had one when you were younger or always wanted to buy one never pulled the trigger. But now is a great time to go buy a $5k Miata, a $7k Mini Cooper, or a $25k Lotus and get into your joy-zone. All of this doesn't summon the end of civilization, but it's a nice reminder that a happy car can deliver you to more than just a physical location. It can bring you to another level of emotional awareness, bring out a new perspective, or just get you off the rat wheel that goes nowhere. We hear a lot about mindfulness these days, maybe it's time for a little more car-fulness.