With a record high temperature and sunshine on New Year's Day 2022 the Vintage Sports Car Club members arrived in force at the Queen's Head pub in the village of Hawkedon deep in rural Suffolk for their traditional January 1st get-together.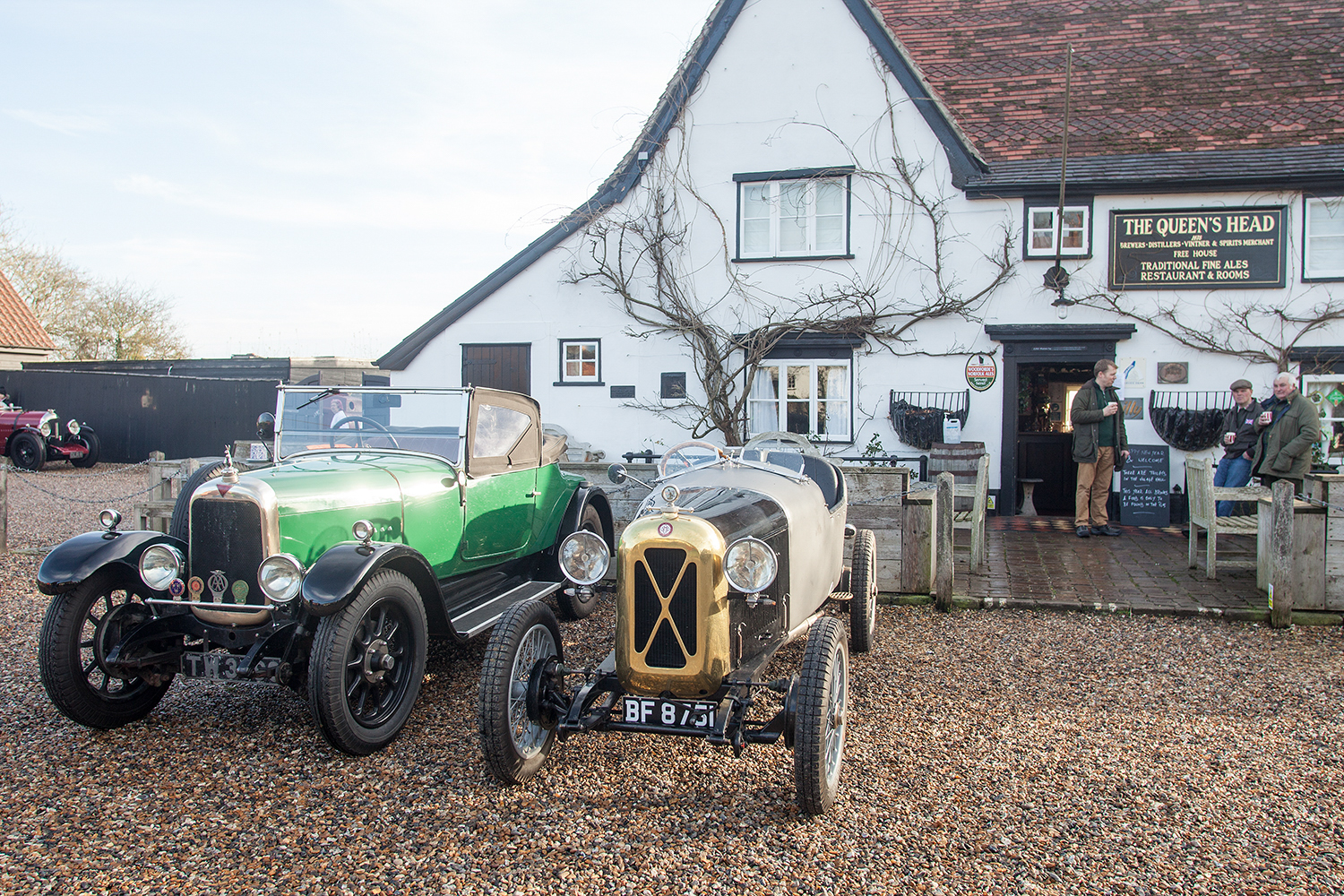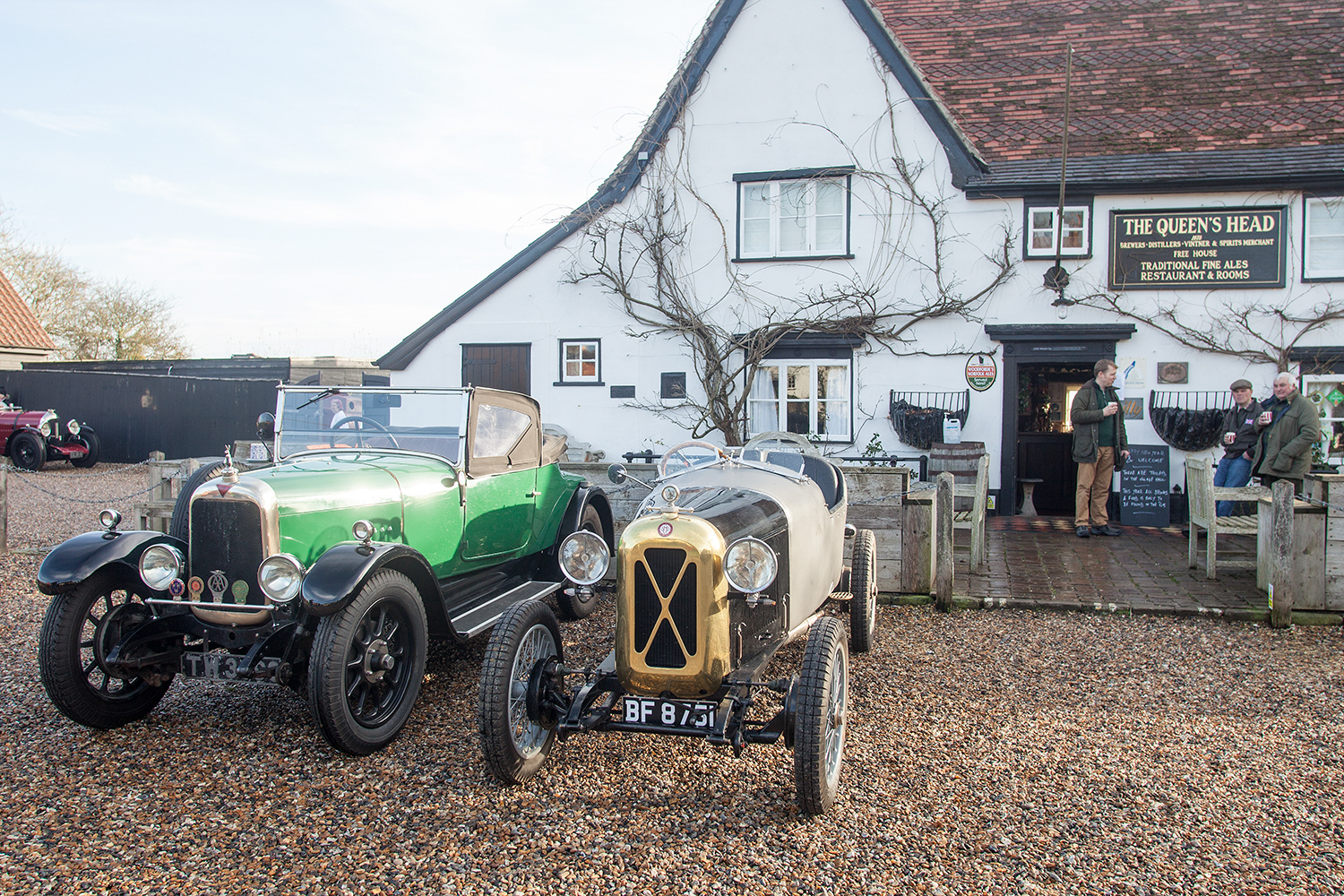 Over forty pre-1940 cars made their way along the winding lanes that lead to the village green and local pub many being open tourers and the majority of the rest had folded down their canvas tops-hoods in the UK- to enjoy the winter sunshine, by mid-morning the car park was full with late arrivals assigned to the grass verge.
As in past years there was an incredible and mouth-watering array of, mostly British, motoring heritage; names that have long since been swallowed up by the automotive giants, Morris, Humber, Alvis, Austin, Talbot, Riley, Rover, Frazer Nash and Railton. Still with us and well represented at Hawkedon were Rolls Royce and Bentley plus three continental marques that are still in production-perhaps the UK car manufactures should have taken taken note-BMW, Peugeot and Lancia.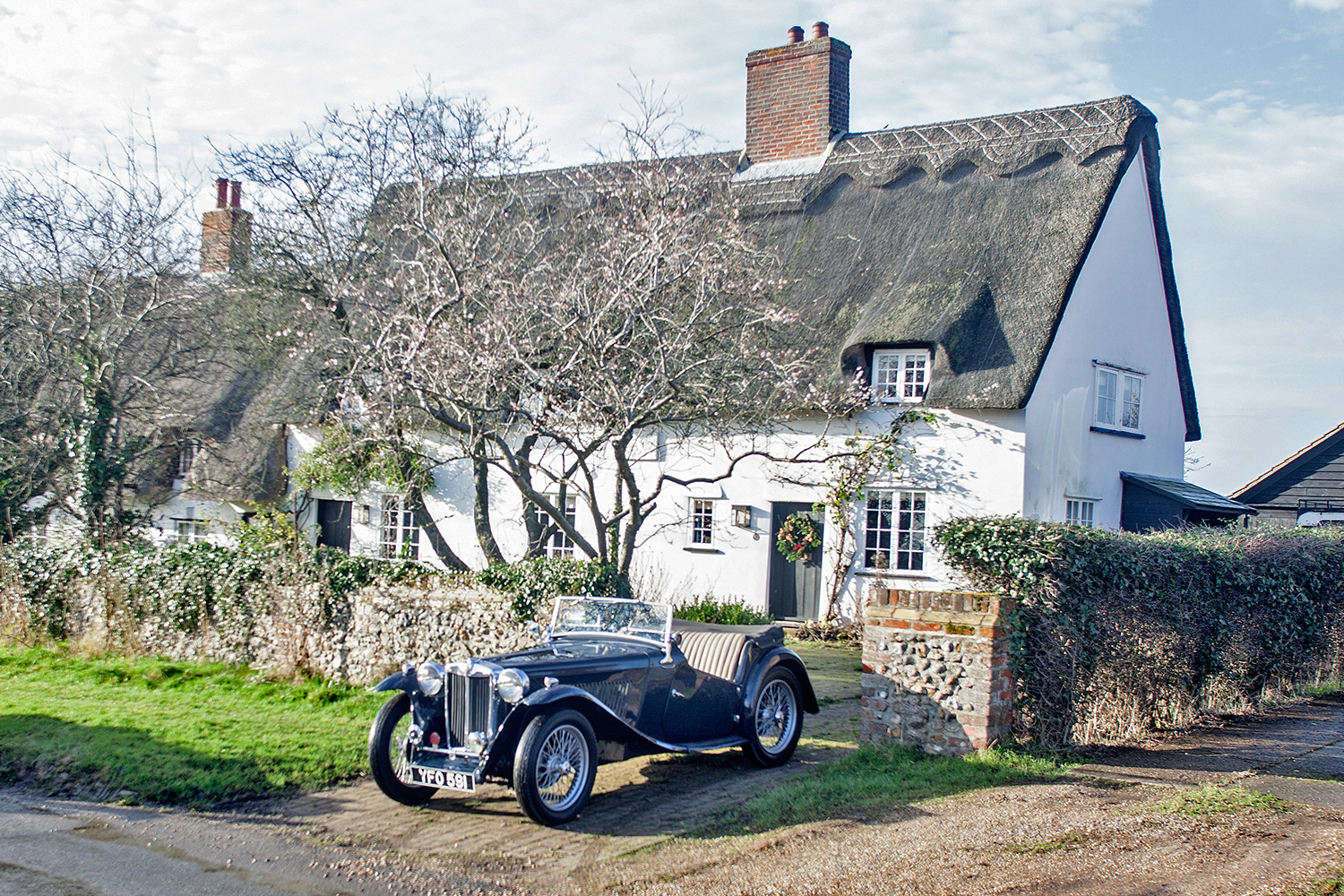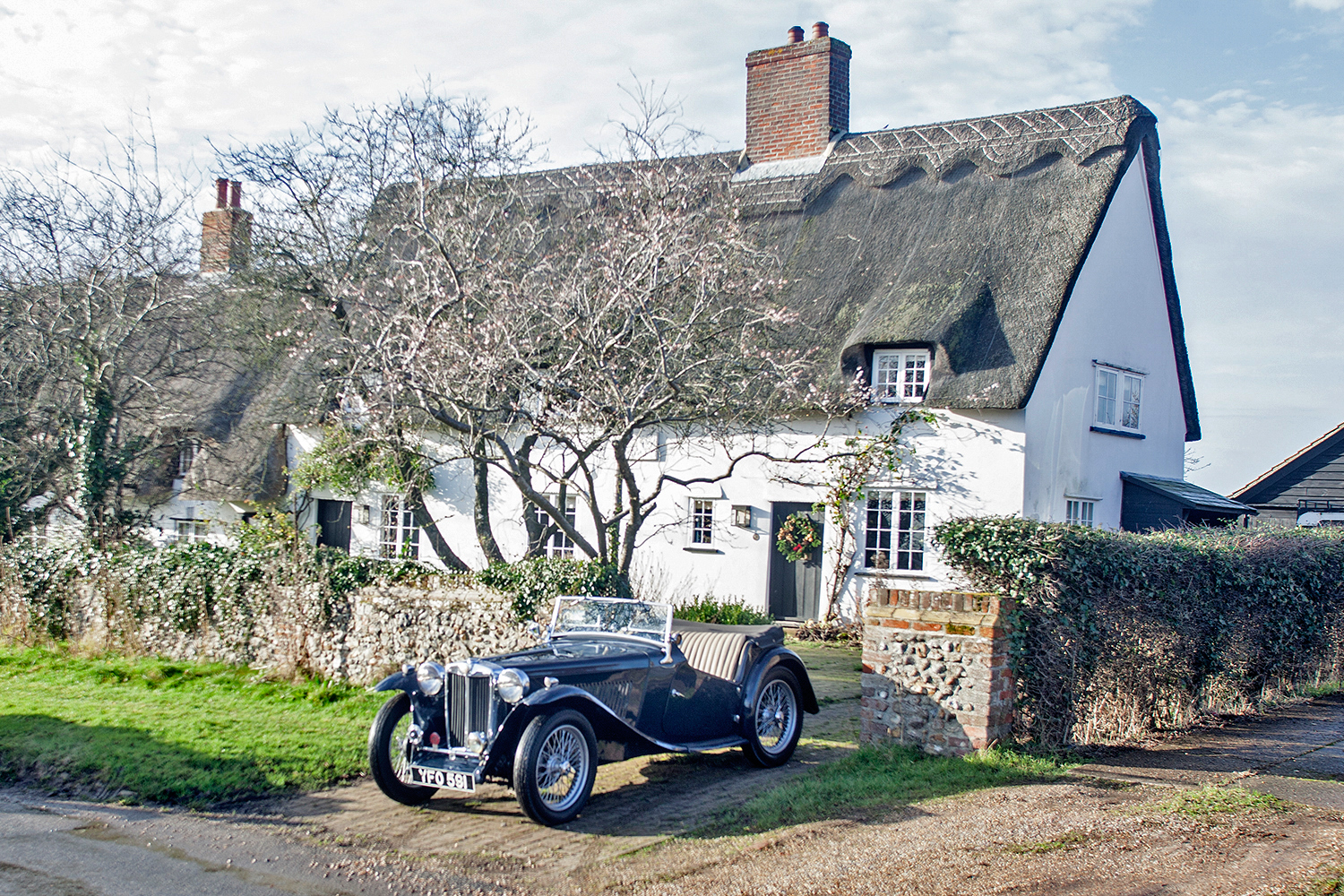 Which to single out for special mention is a difficult and subjective task, is your preference for concours condition or the `been round the block a few times` patina? Which way to look was the problem, what about the diminutive Peugeot 172 complete with its owner dressed as a French onion seller, or the Lancia Lambda with its pioneering-for the period-independent suspension? If you prefer your classics in immaculate condition there was the newly restored Alvis Open Tourer Grey Lady, or a little green Alvis 10 horse-power 4 seater? Alvis, yes, but something a little less immaculate then the two tone brown 12/60 HP TL Sports Saloon would fit the bill. There were few duplicates throughout the day with one notable exception, a pair of chain driven Frazer Nash TT Replicas that arrived together receiving many admiring glances.
All too soon nostalgia gave way to practicality and with the winter sun low in the sky it was departure time, making the best of the fading light slowly history dissipated into the Suffolk countryside. No doubt, it had been a great way to start the year.