You hold in your hands, the 225th issue of VR! Seems hard to believe that we've been doing this, month in and month out, for 20 years…that's like 175, in publishing years! Throughout these past 20 years, we've evolved not only in our quality and content, but also in response to what you the reader and our advertisers have wanted to see in a quality publication of this caliber. Some of that evolution has included going to all color before the millennium and the addition of Vintage Roadcar in 2012, to name but a few. As we complete this 225th issue, it's time again for VR to transition into the next stage of its evolution.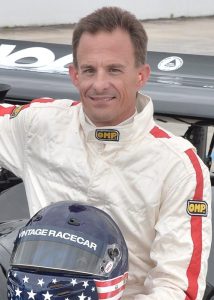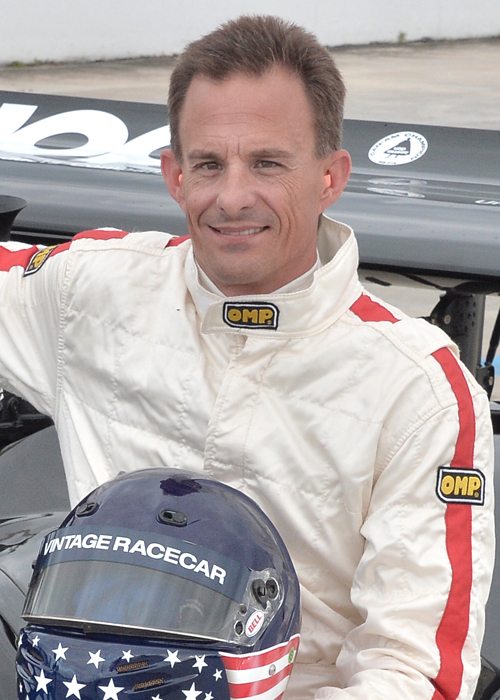 I'm sure you're probably all too aware of the groundswell shift throughout the publishing world. In order for us to continue to be viable, in this ever-changing landscape, this will be the last regular monthly issue in print, as we fully commit to producing VR digitally, via our web site. Like you, I have mixed feelings about the monthly print issue stopping at 225, but I'm also excited by the almost unlimited canvas and possibilities that the Web opens up for VR and its readers. (Plus, read down further to learn how the best of VR will still be available in print).
Let me be clear that the magazine is not closing or ending. All the regular content that you've come to love and expect is going to continue on…in reality, the only thing changing will be the delivery device. As a paid subscriber, we intend to make this conversion process as easy as possible for you and to ensure that you get more than the residual value of your print subscription, when we set you up with your new "All Access" online subscription. As an example, if you had say $65 worth of value still on your existing print subscription, we will give you that much in your online subscription, plus some extra for good measure, i.e. two years of All Access ($35/yr value) without any payment. If you only have say half a year, or $25 of value left on your print sub, we'll still give you a full year of the online.
Logistically, if you purchased your existing print subscription through our web site, you don't have to do anything! We've already set up your account, so you can log in (using your regular username and password) and you're good to go. For everyone else, I have included a separate sheet, inside the polybag of this magazine, with easy-to-follow instructions on how you can activate your online subscription.[pullquote]"While we all love holding the 'vessel' in our hands, at the end of the day it's really the content that's meaningful and important."[/pullquote]
While I realize that this may come as unwelcome news for some of you, I assure you that due to pressures from advertisers, readers and the sweeping changes in the world of publishing, this move is necessary to ensure that we can continue to provide you the same quantity and quality of authoritative content. While we all love holding the "vessel" in our hands, at the end of the day it's really the content that's meaningful and important, and this step is the only way for us to protect that, so that we can all enjoy it for hopefully another 20 years! But if you're still a little unsettled by this, here's just a few of the reasons why you'll receive even better value from your online subscription:
• More Content— No longer bridled by page counts and restrictions, we can now bring you even more of what you love. If an article is 8,000 words long, we can now run it in its entirety and not have to edit for length. Likewise, we can now include a virtually unlimited amount of photos to support our Profiles, news, Photo Galleries and other articles. Where an article previously may not have fit within our fixed departments and columns, we now will have unlimited space to provide you an even wider variety of articles and photos, as well as an entirely new dimension of videos, audio…there really are no limits!
• Timeliness—Articles and news will now be posted daily, throughout the month, such that news and Photo Gallery coverage of events will be accessible in just days, not months.
• Value— As a subscriber, you no longer have to help carry the ever-increasing overhead of printing and mailing the magazine, as a result the cost to renew (down the road, when your current sub expires) will be less than half of what it was. And for our overseas readers, not only will you no longer be penalized by having to wait an extra week or two to receive your content, you will now pay the same reduced rate everyone else does, eliminating the onerous Air Mail surcharges that the printed edition required.
• VR Archive—As an "All Access" subscriber, you will not only have access to all of the current and future issues of VR moving forward, but you will also have unlimited access to the full archive of back issue material available online. Currently, that's more than 10 years' worth of issues—more than 6,500 complete articles—available at the click of your mouse and we're adding several new back issues to the archive every month, as we work our way back to that first issue from 1998. If you were to purchase all these back issues it would cost you more than $3,000…and you'd need a shed to store them all!
• Searchability—Unlike the print edition, our web site has a search function, which enables you to instantly search the entire 6,000-plus archive of articles to find any content that contains your keyword. In just seconds, you can read every article we've ever published on Fangio, or Porsche, or just about anything.
• Accessibility— Because all this content is accessible via an easy to use browser-based system, you can read VR on any device, anywhere, using any web browser, without any balky apps or proprietary systems.
Finally, as I alluded to earlier, while the print edition will no longer be monthly, we're not planning on abandoning it completely. Our current plan is, once a year, to produce a glossy, stylish annual that will include all 24 of that year's Racecar and Roadcar Profiles, fully laid out as we've done in the past, in a tangible, coffee table-worthy keepsake edition, which we'll send to you free, as a way of thanking you for your continued support.
Again, while I too have mixed feelings about the magazine changing after 20 long years of service to this community, please keep in mind that these changes are necessary to ensure that VR can continue to share and preserve the history and stories of automotive history's greatest cars, drivers and legends. I hope you'll take advantage of all that our Web edition has to offer and take it for a long test drive. Like any great sports car, it may feel a little strange and foreign at first, but after you spend some time and get comfortable with it, I think you'll really come to enjoy the way she drives.
Thank you, from the bottom of my heart, for your past and future support!
All the best,
Casey Annis
Publisher/ Editor