Over the past several years, I've waxed whimsical in this space about various historical, psychological and emotional aspects of the humble steering wheel. But a recent chain of events forced me to consider an aspect of the steering wheel I hadn't contemplated before—the financial.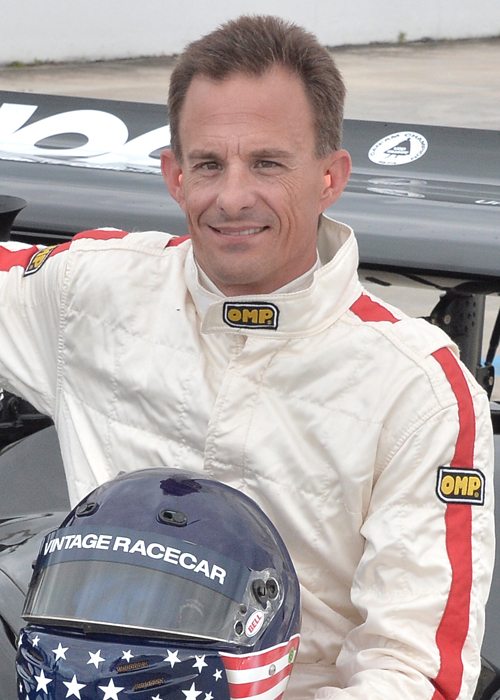 A couple of months back, I was emailing back forth with a friend about some editorial, when he added at the end of an email, "…by the way [so-and-so], who bought your GT350 says hi…" Having not heard from this person since I sold the car more than a decade ago, I sat back at my desk and gazed off into the distance, as I momentarily reflected on the GT350 that briefly passed through my care. As I daydreamed about this V8-powered brute, my eyes went in and out of focus on a wood-rimmed steering wheel bolted to the wall, outside of my office. This wheel— hung as wall art—sat motionless on our office wall for nearly a decade, and like so many permanent fixtures in our lives, I have to confess to having gone kind of blind to it…it was just always there. But my friend's offhand comment, forced me to look at this fixture with fresh eyes, since this was the original steering wheel that had been equipped on that Shelby. Looking at it anew—and now wrestling with what to do with the mountains of memorabilia, packed into our office, during our upcoming move—I wrote my friend back and asked him to contact the current owner and see if he had any interest in reuniting the wheel with the car.
He did, and within a day or so I received an email from the current owner stating that he would love to reunite the wheel with his car and how much would I want for it? I confessed to not having a clue what something like this might be worth, to which he responded that he'd give me $1,000 for the wheel. "Wow!" I thought, that's pretty good. But knowing that a new Nardi steering wheel could go for that same amount, I thanked him and said I'd do a bit more research before I took him up on his offer.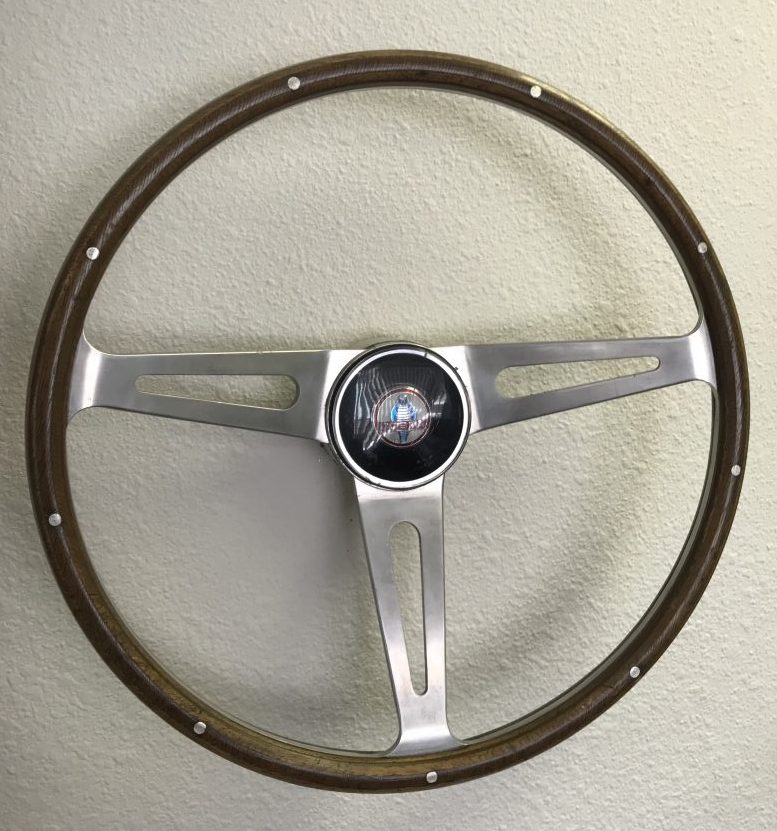 So I sent an email to a well-respected Shelby restorer I know and asked him what he thought an original equipment, wood-rimmed 1965 Shelby GT350 steering wheel was worth. He replied, "This looks like the same wheel that would be used on an early '65 Shelby, as well as a 289 or 427 Cobra. A wheel like this can be worth $3,500-$4000." What?! $4,000?! I knew that a number of early Porsche 356 and 550 Spyder wheels were fetching $3,000 some time ago, but $4,000?! That seemed just insane and in my limited view must be one of the most expensive steering wheels on the planet…or at least that's what I thought.
But then I did some digging on the Internet and stumbled across the latest offering from the Lithuanian customization house Dartz. If the name is somewhat familiar to you that may be because two years ago, I wrote in this space about bespoke interiors and a company that was offering an interior finished in whale penis! [Click here to read "Bespoke Interiors"] You guessed it…that too was Dartz.
Well, the Lithuanians are at it again, only this time it is with their customized Mercedes-Benz AMG GLS63 urban assault vehicle dubbed, the "Black Alligator." Not only does this 7-figure, armored oligarch transporter feature an interior trimmed in black alligator hide, but it is also being touted as having the world's most expensive steering wheel. But where the Shelby wheel attains its exorbitant value in scarcity and provenance, the Black Alligator's comes from bling. Wrapped in alligator and stingray leather, the Black Alligator's wheel also includes 295 embedded black diamonds, two rubies, control buttons made of pure gold, as well as a central "Z" insignia crafted from pure white gold. I guess if you're going to spend 7-figures on an SUV, what's 6-figures for your bespoke steering wheel?
But as outrageous as that last statement may sound, I suppose it does resonate back to the Shelby wheel. Yes, $4,000 does seem like an awful lot for a fairly standard steering wheel, but considering the values that these cars are now going for, is it really that out of whack?
If only I had bought a 250 GTO steering wheel when I had the chance…