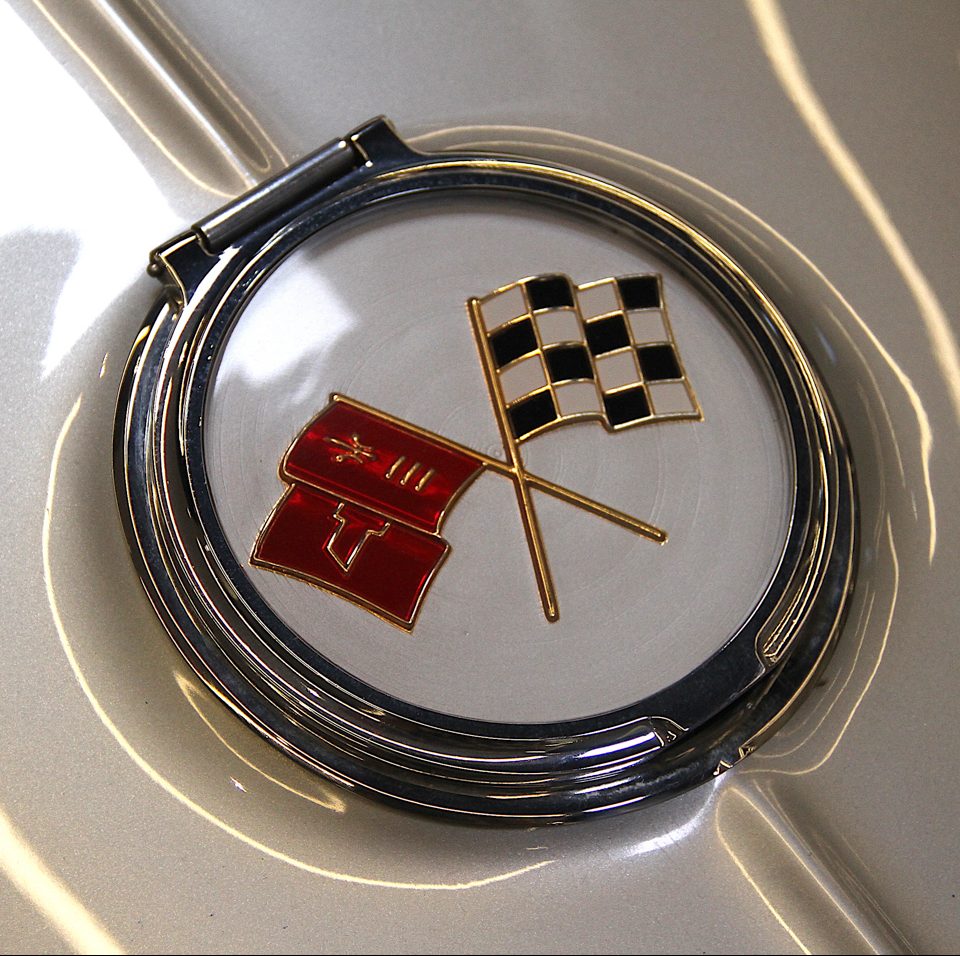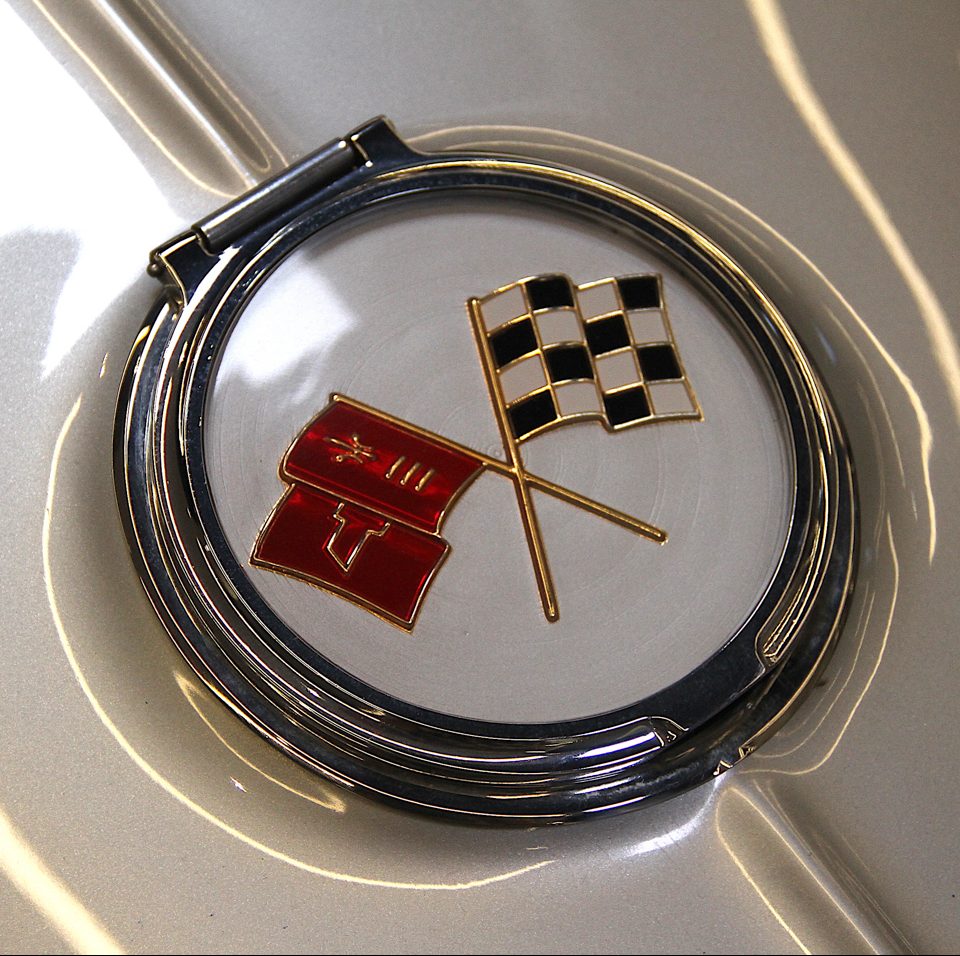 Corvette's contemporary ZO6 is enough to strike terror into the hearts of those who drive slower cars, such as Ferraris at the Nürburgring. Well, okay,  perhaps not terror, but certainly a modicum of frustration. That's because today's ZO6 offerings have blown the doors off of competition that costs many times more, thus making them sought after machines.
However, more coveted than the contemporary ZO6 is the original 1963 ZO6; which was actually a one-year-only split window Sting Ray with the ZO6 performance package. This original ZO6 was developed primarily for racing almost 60 years ago, and the classic combination can still make the hair on the back of your neck stand up today.  Plus, this high performance package was installed in one of the most sublimely beautiful 'Vettes ever built. Incidentally, the 1963 Sting Ray eventually morphed into what was dubbed the Stingray (all one word) for the 1968 model year.
The first four ZO6 prototypes were built for racing, and were given by GM to well known Corvette jockeys Dave MacDonald, Bob Bondarant, Doug Hooper and Jerry Grant. And thanks to Arkus-Duntov's lobbying, MacDonald was given the very first one, which was VIN#684. All four of these initial ZO6 racers competed in the 3-hour event at Riverside Raceway on October 13th of 1962.
MacDonald started drag racing in Corvettes in the 1950s, and then went on to road racing. In the early '60s he competed in 118 races and scored 52 wins and 75 top three finishes, some of which were in Shelby Cobras. But sadly his career was cut short at just 27-years old while driving another type of tanker in the Indianapolis 500 in 1964.
As it happened, the teams switched from alcohol to gasoline for Indy cars in 1963 to cut down on pit stops, and in addition, the ill handling Mickey Thompson special piloted by MacDonald, was carrying a 45-gallon fuel load so as to go even further. MacDonald lost control on the second lap of the 500, hit the infield fence and exploded back onto the track.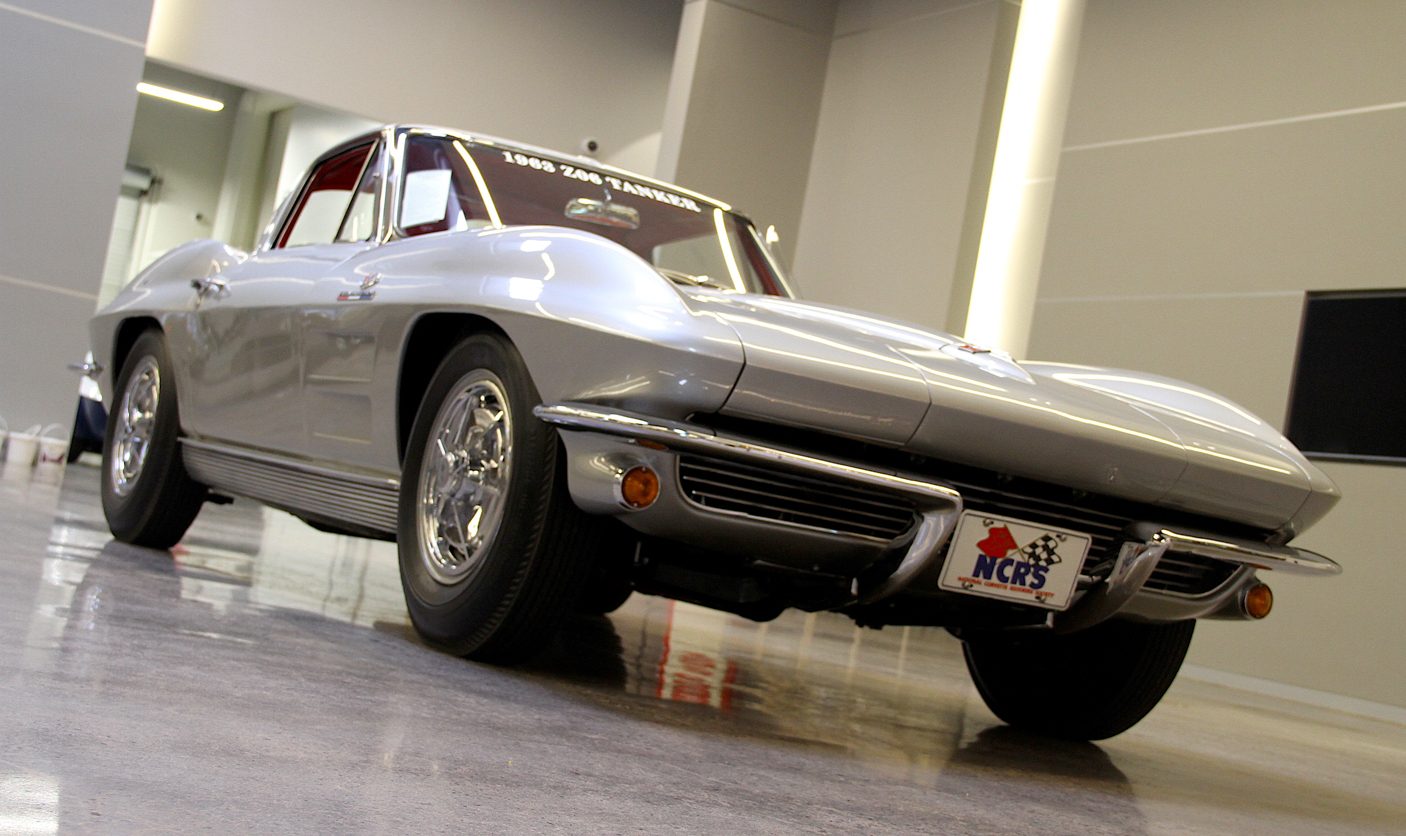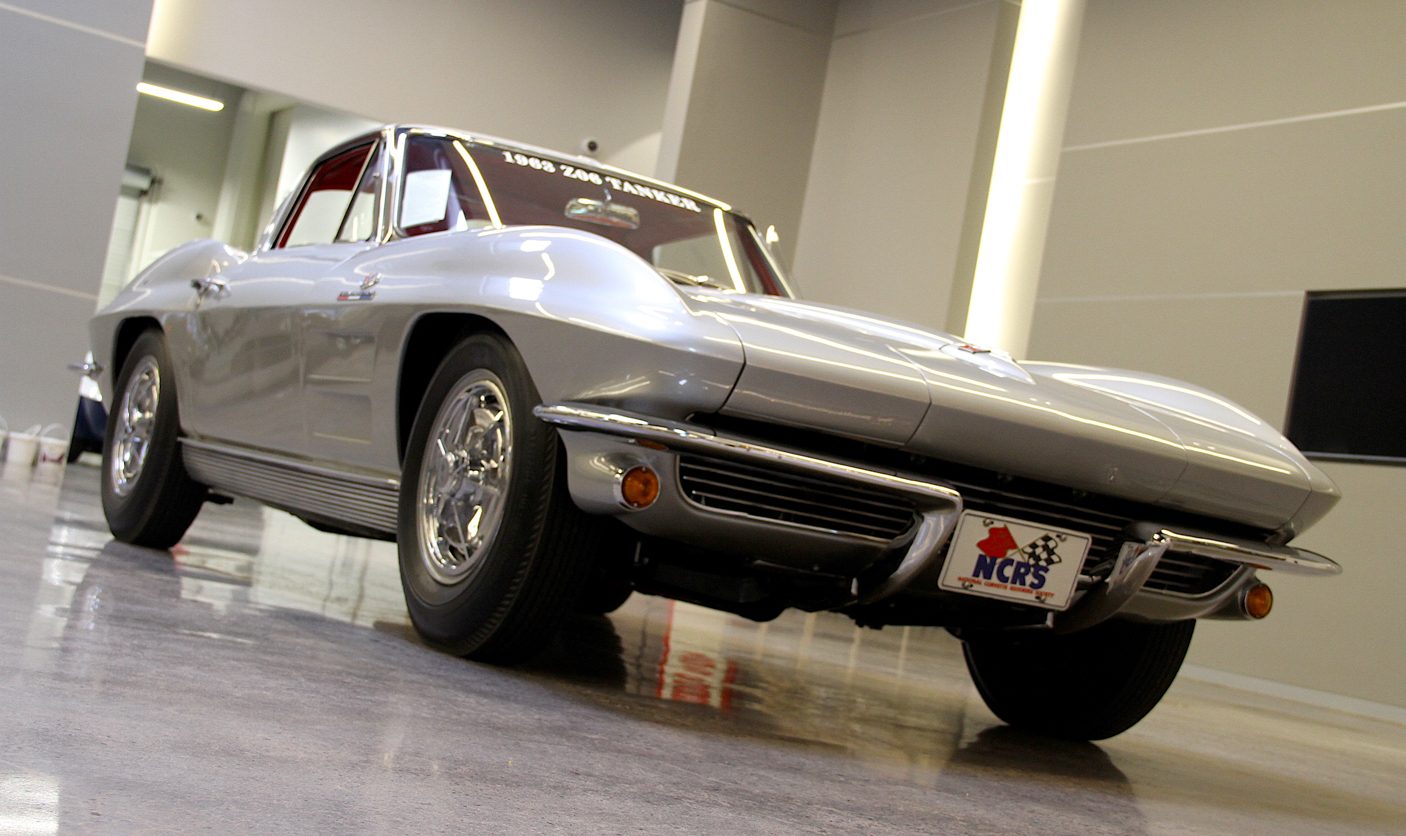 Famed racer Eddie Sachs— blinded by the smoke and flames — T-boned MacDonald and their cars burned for half an hour before they were able to extract the drivers. Sachs had been killed instantly, but MacDonald died in the hospital two hours later. Since then, Indy cars run only on alcohol, which is more stable, and it allows higher compression ratios though it means more pit stops.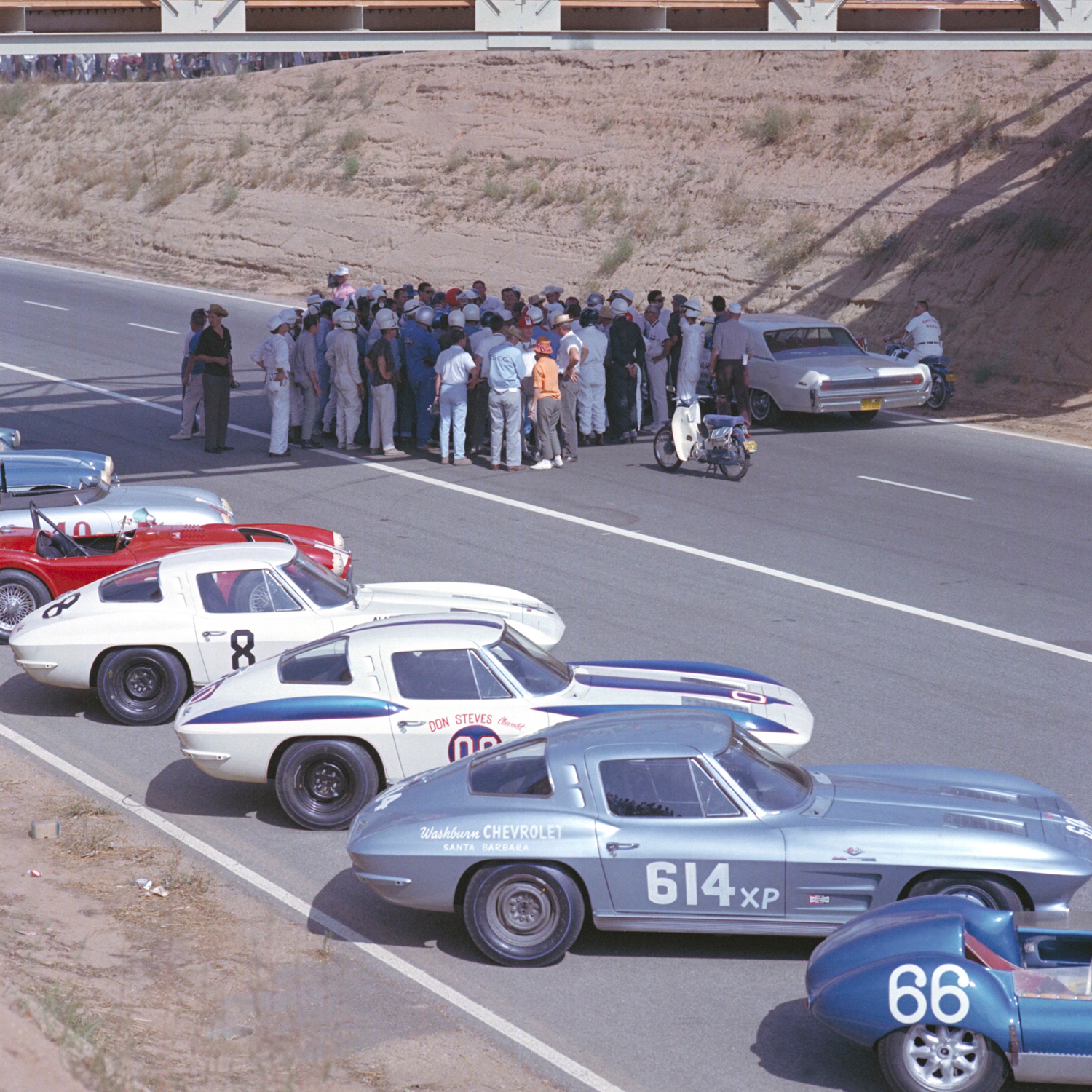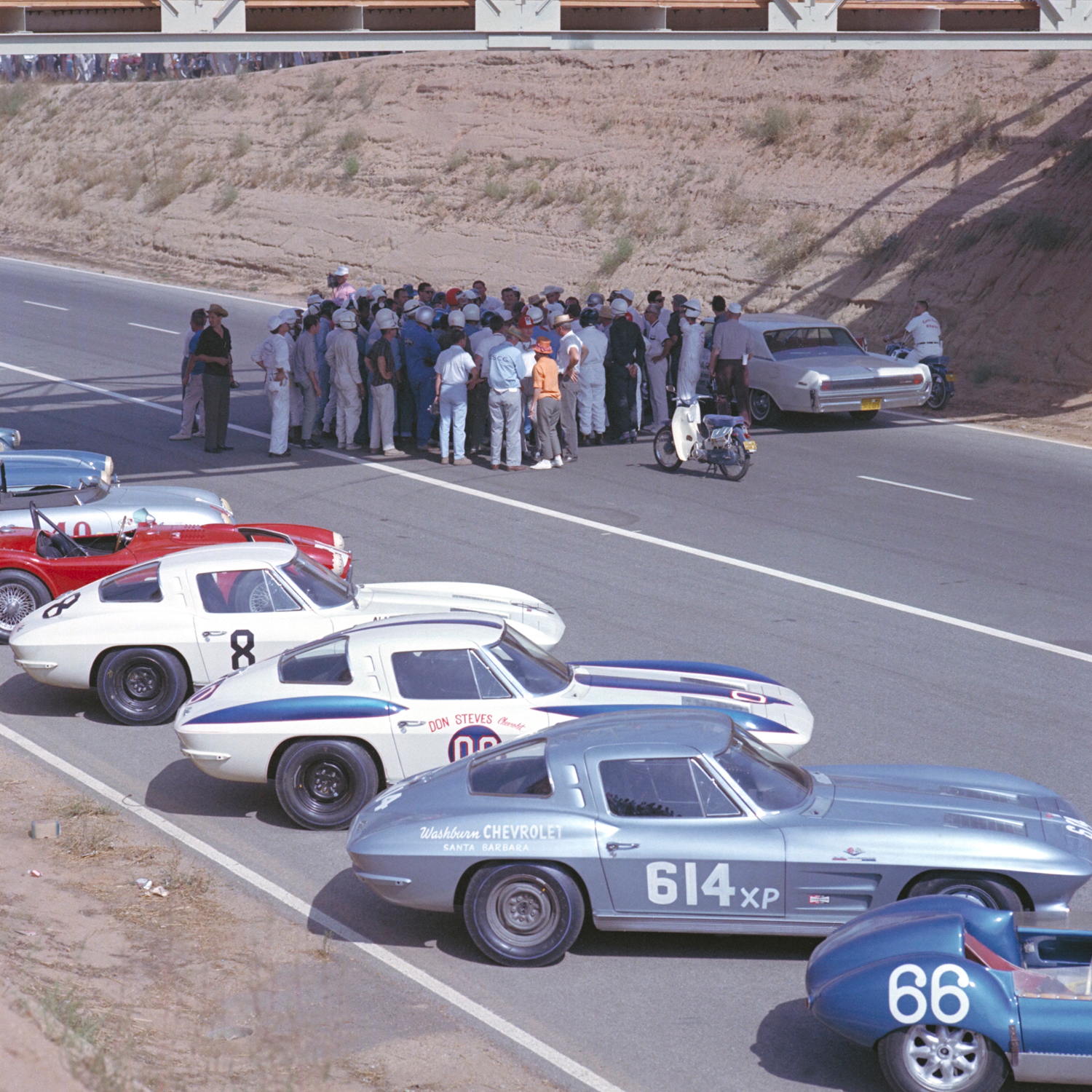 There were 23,631 Corvettes built in 1963 but only 199 of them were equipped with the ZO6 package such as our driving test example. And of that exclusive group only 178 were fitted with the 36.5-gallon big tank option. That's probably because the ZO6 plus the NO3 big tank added almost 50 percent to the price of the car.
1963 was also the first year for the coupe, and the first year for the new independent rear suspension. But the icing on the cake for our test car's owner is that there are now only 50 of the 1963 split window coupes with the ZO6 package known to exist today.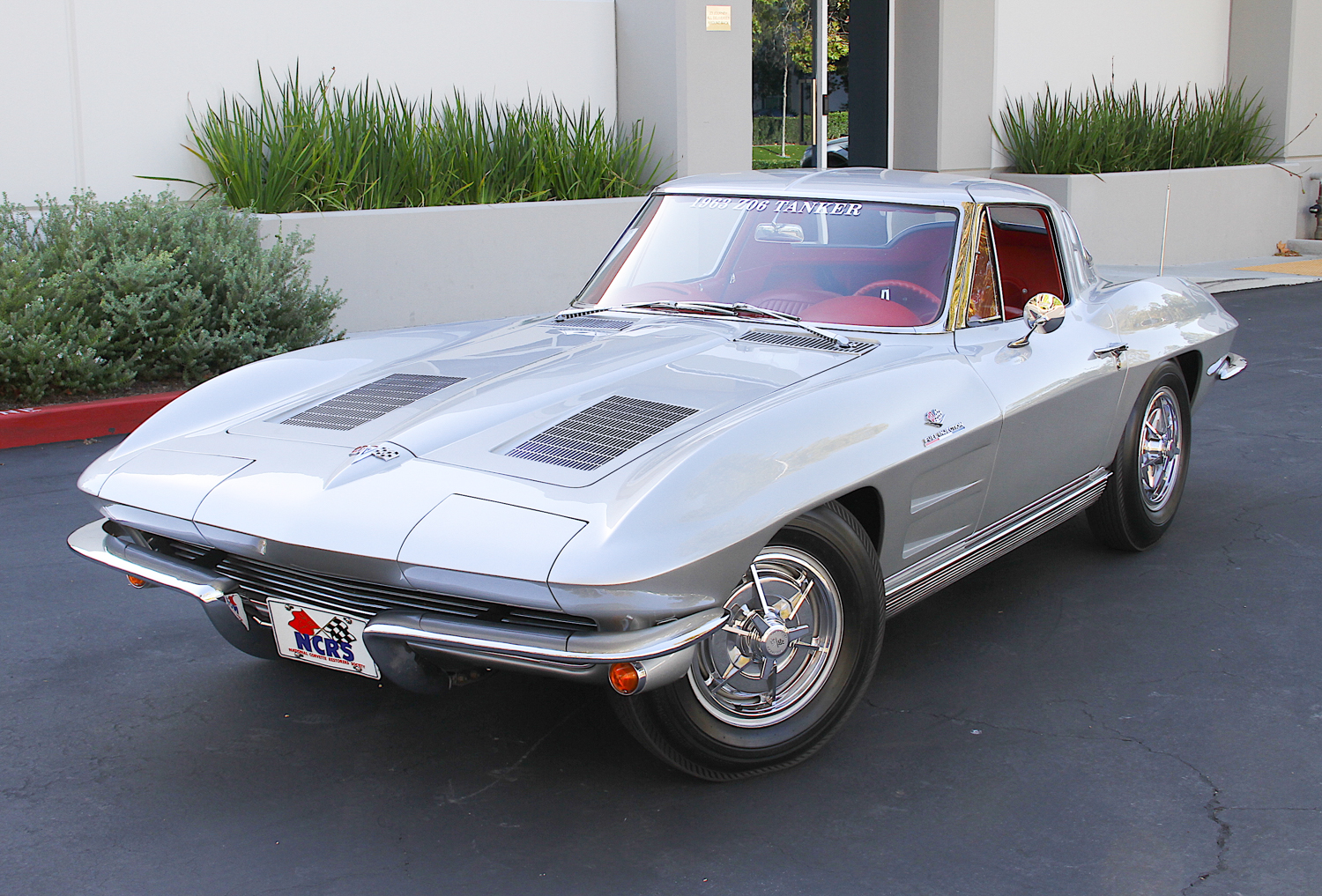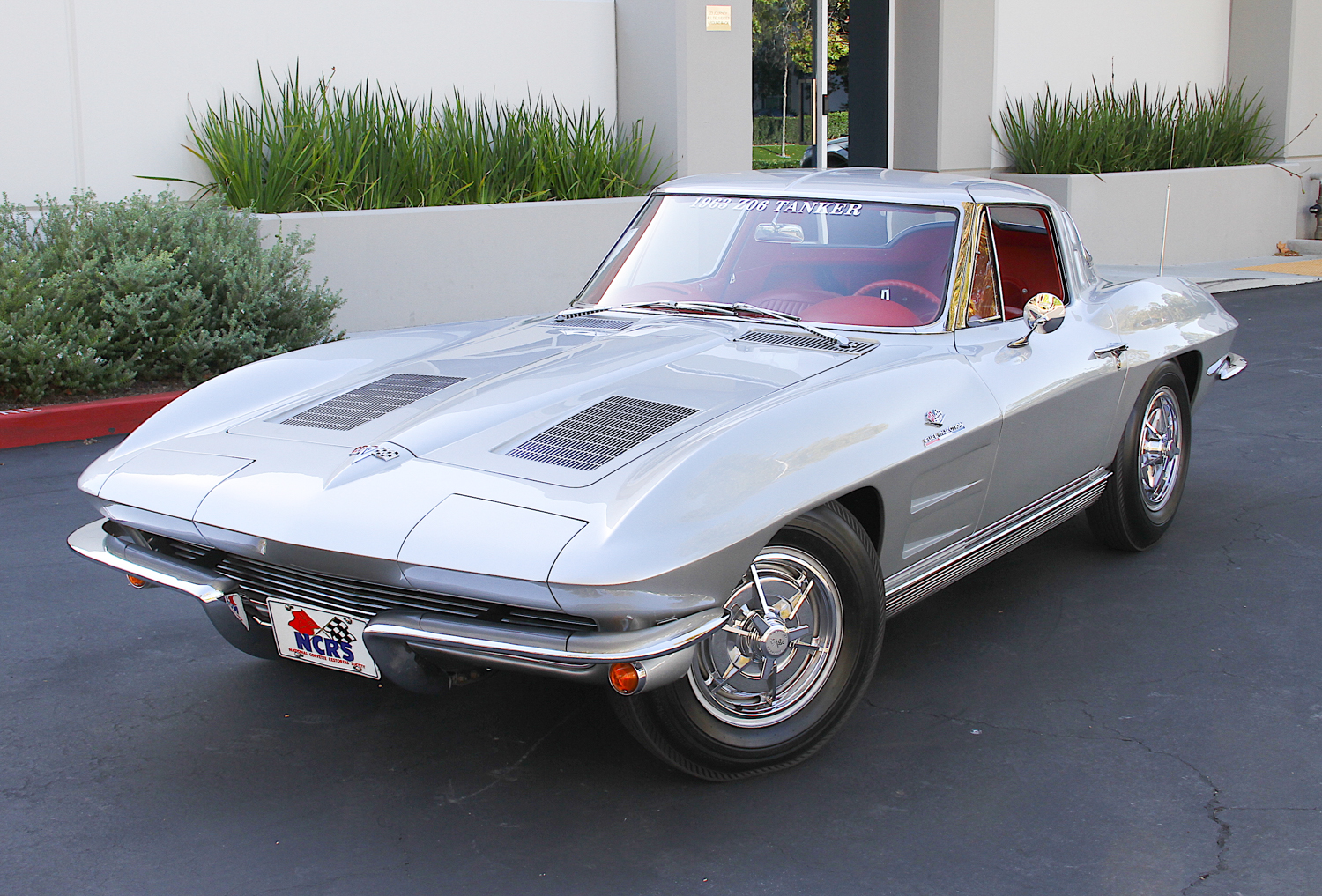 Devoted collector Steve Alderson proudly owns our example of this rare ride. He remembered them when he worked at a Chevrolet dealership in Chicago in his youth, and dreamed of owning one from then on. He later became a successful car dealer in his own right, but never forgot the first ZO6 Sting Ray tanker he ever saw. So when a good one finally came up for sale he bought it.
It is but part of his very impressive performance car collection. We were able to drive and photograph it with the help of Alderson's head wrench Andrew Taylor at his magnificent facility in Laguna Niguel.  The collection is housed in an immaculate and beautiful garage and meeting facility that is impressive in itself.
Getting into the cockpit of a classic Sting Ray takes a little contorting because I am no longer a lad, and am of large displacement and over six-feet tall. I know the drill though because I have my own LS7 series ZO6. As a result, I can tell you honestly that the 1963 version is actually a little friendlier as regards ingress and egress than the later models. Once in the car, I find the seating comfortable enough for a nap, and the controls easy to reach.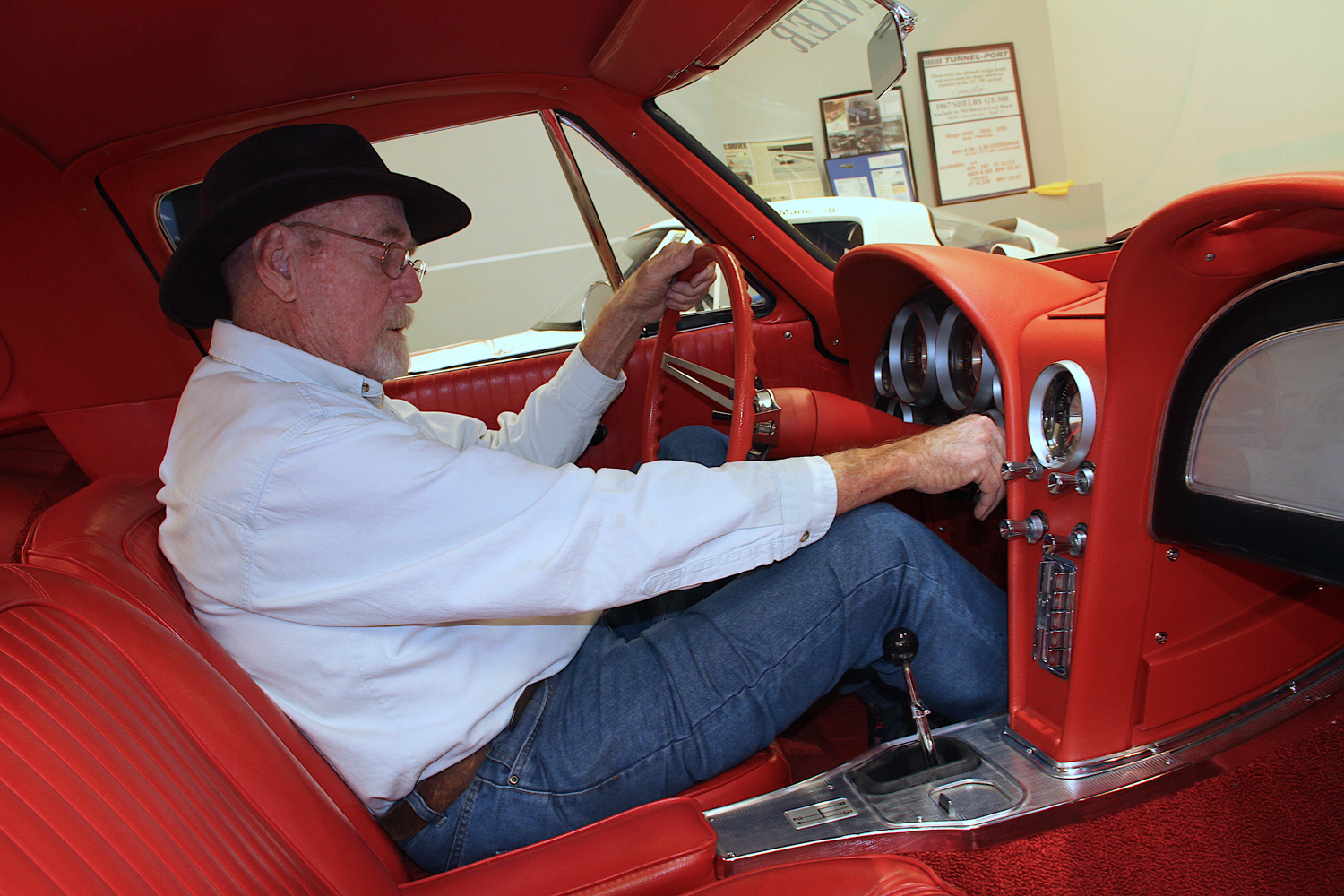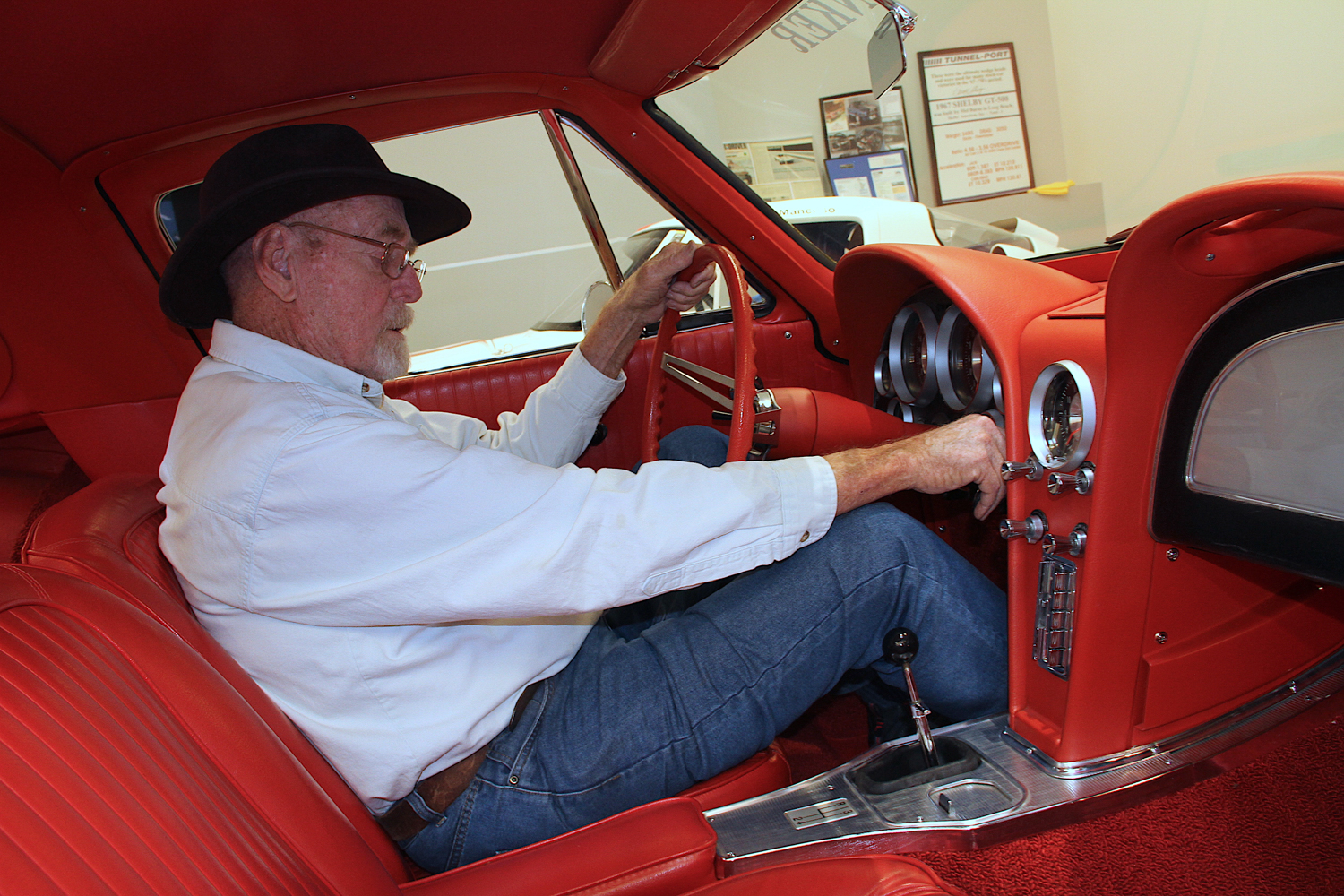 I depress the clutch — which is not as stiff as I thought it would be — and twist the key. The fuel injected 327/ 370 horsepower small-block roars to life instantly. I let the engine stabilize a little, and watch the needles of the easy-to-read array of analog instruments do their little dance, telling me that all is well.
The interior of this dream machine is sumptuous for a sports car, and done in red leather, with an AM/FM pushbutton radio and all the comforts of a road car. That is because Alderson's Sting Ray, fitted with the ZO6 package is actually more of a very fast tourer than an all out racer. However, it would still be a formidable steed for the weekend warrior tossing it around the hay bales at a local airport event.
The sound of the tweaked 327 is sonorous and masculine, but not abusive once inside the car. I pull the gear selector for the T10 four-speed into low and we're underway. The throttle response is instant, and the engine revs readily with no hesitation, lag or soft spot in mid-rpm range, as one might expect with carburetors. I pull out onto the street and depress the throttle. The Rochester mechanical fuel injection and 4:11 Posi-Traction third member combination are enough to slam you back in your seat and cause you to brace your neck in order to see where you are going.
We run through the gears around the large almost empty industrial park where the car is housed, but I never get into fourth because I don't want to find myself sitting on the curb in handcuffs while the local gendarmerie writes me out a promise to appear on a reckless driving offense. Thanks to its bigger sway bar and stiffer suspension, the car is super-glued to the road through the corners, and the steering merely requires twitches to the left or right to take me where I want to go.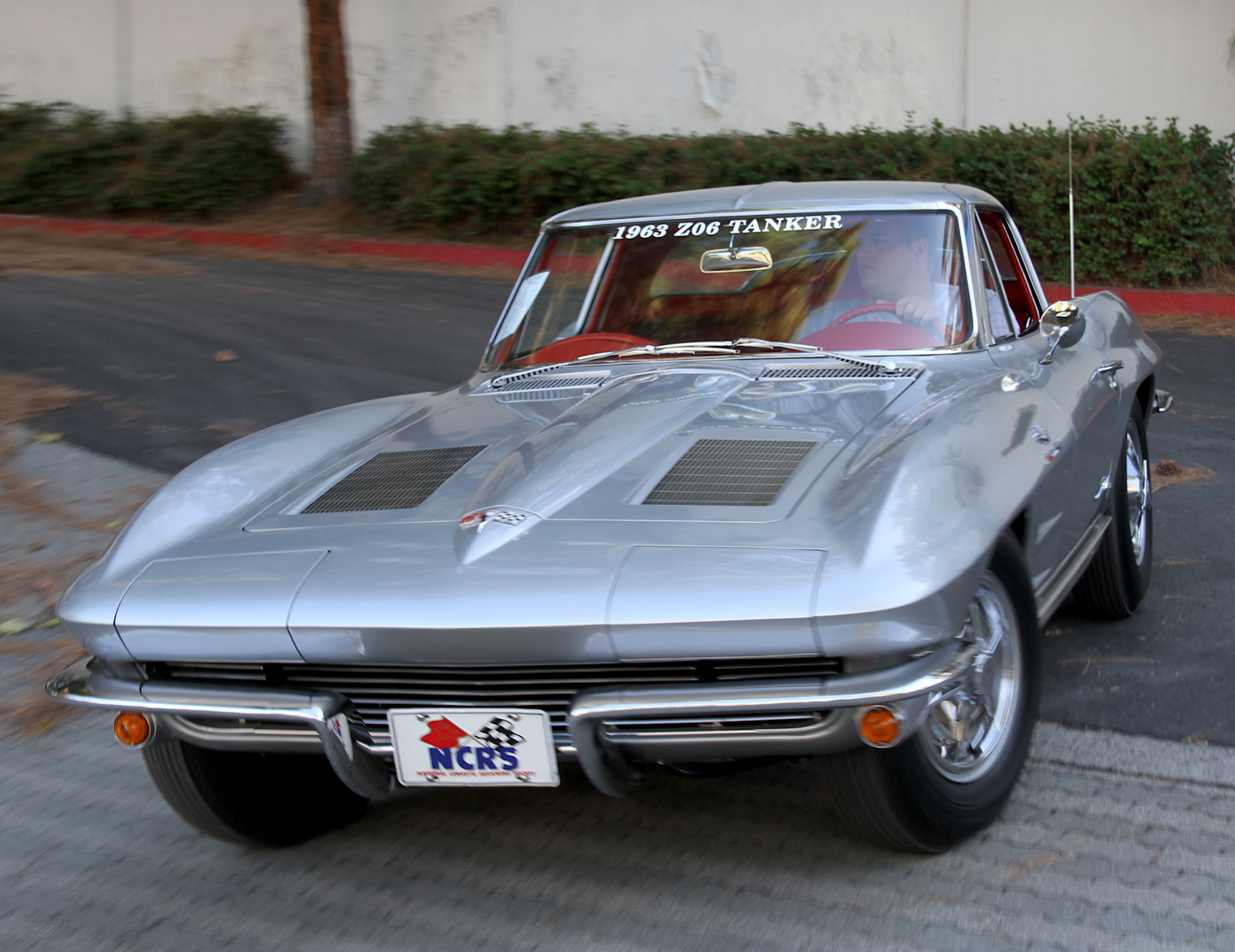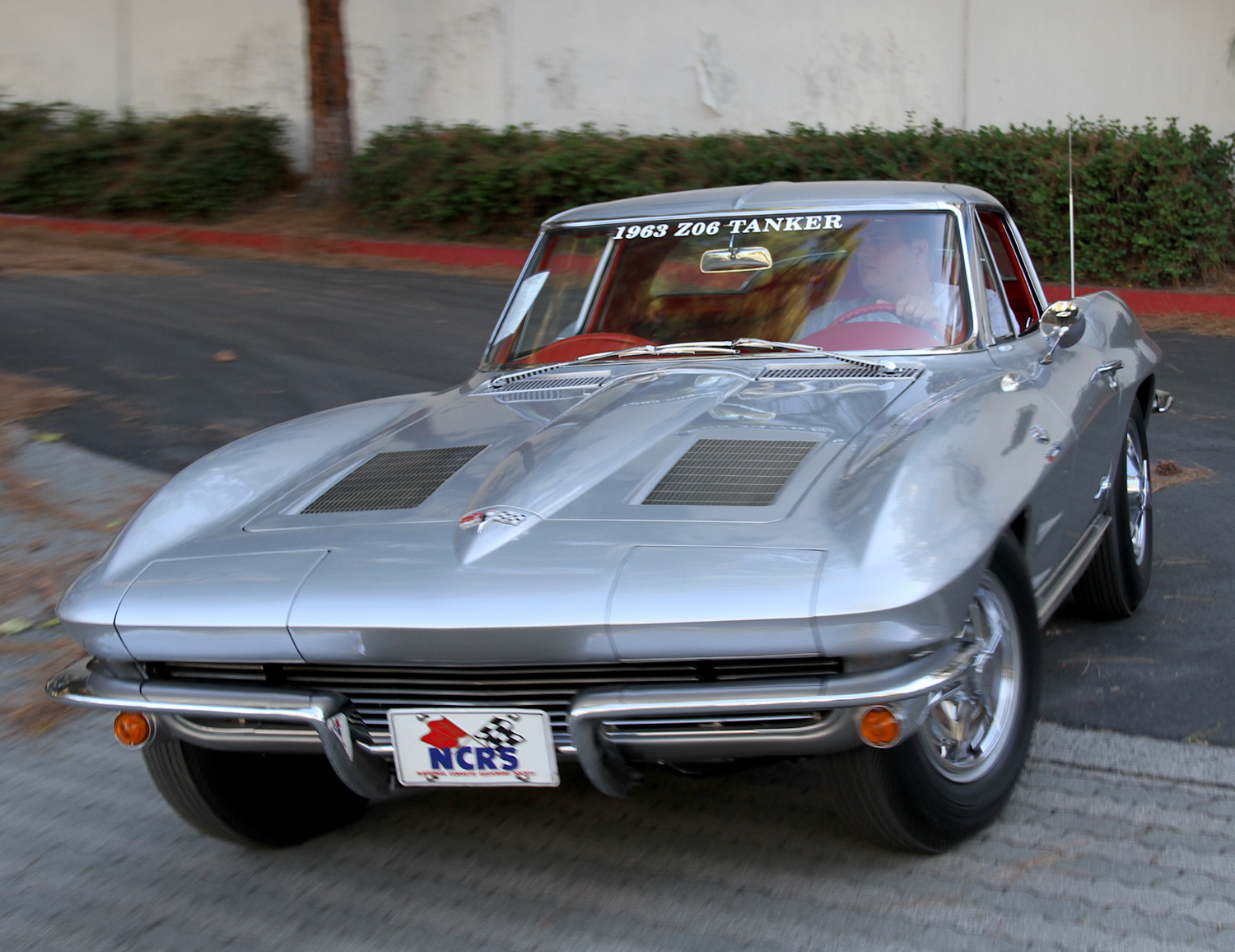 Braking is instant and emphatic, thanks to the car's big, finned brake drums, ceramic sintered brake linings, and air scoops for cooling focused on the drums. The brake linings are a series of pucks rather than continuous bands on the brake shoes, and look similar to the pads on racing clutches. The 1963 ZO6 package also included a brake booster and a dual-bore master cylinder, making the old-style drum brakes as effective as modern disk brakes under all but the most extreme imaginable circumstances.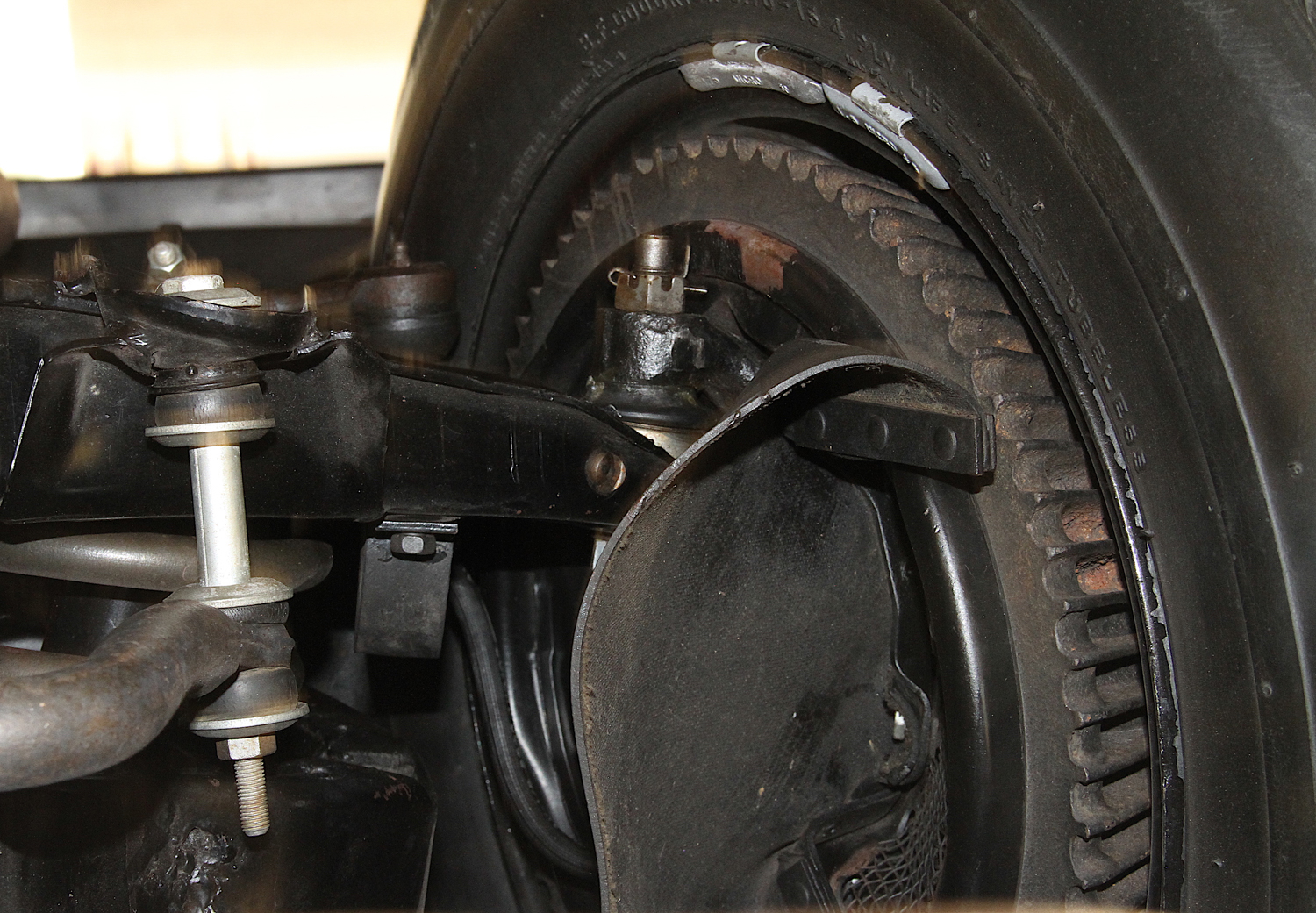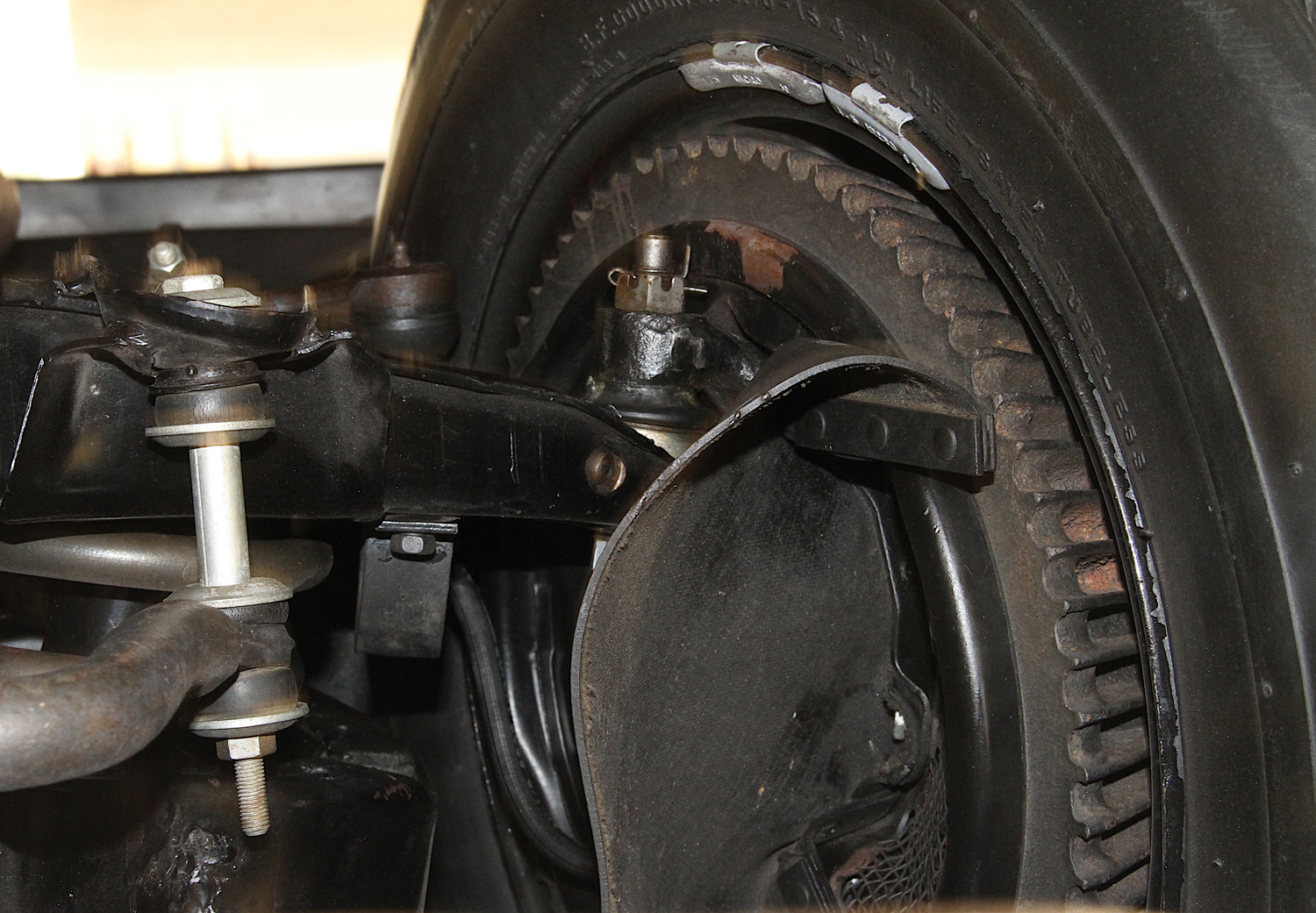 Behind my seat is the enormous 36.5 -gallon gas tank beneath the high, flat, carpeted overlay under the back window so there is little need for pit stops. Only 178 of the 199 ZO6 package cars came with the big tank, so this is a rare classic indeed.  It had the big tank because a breathed-upon 327 is a thirsty beast when compared to the European competition of the time that used small, highly stressed neurotic power plants. Straight-line acceleration is awe-inspiring in a ZO6 equipped Sting Ray.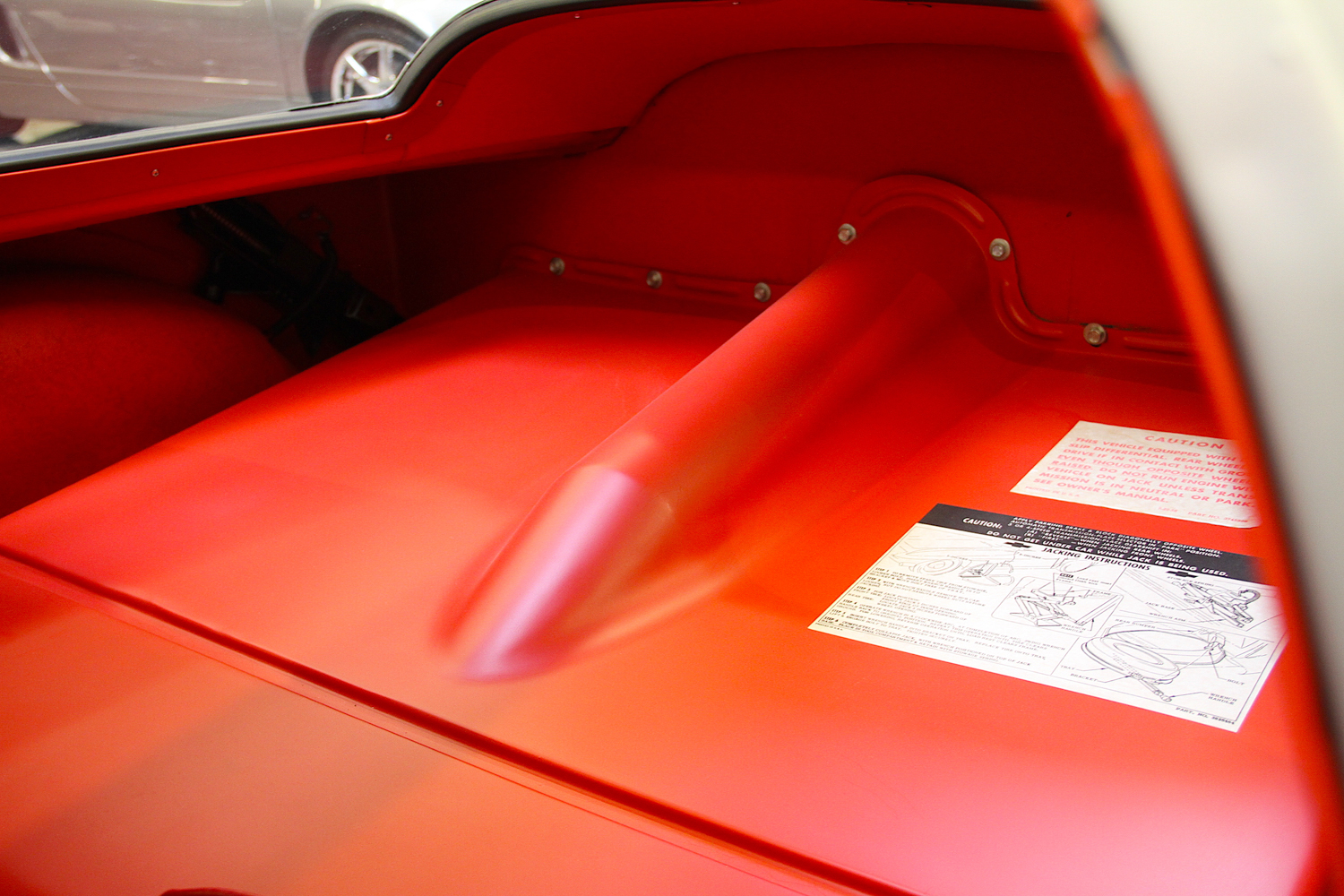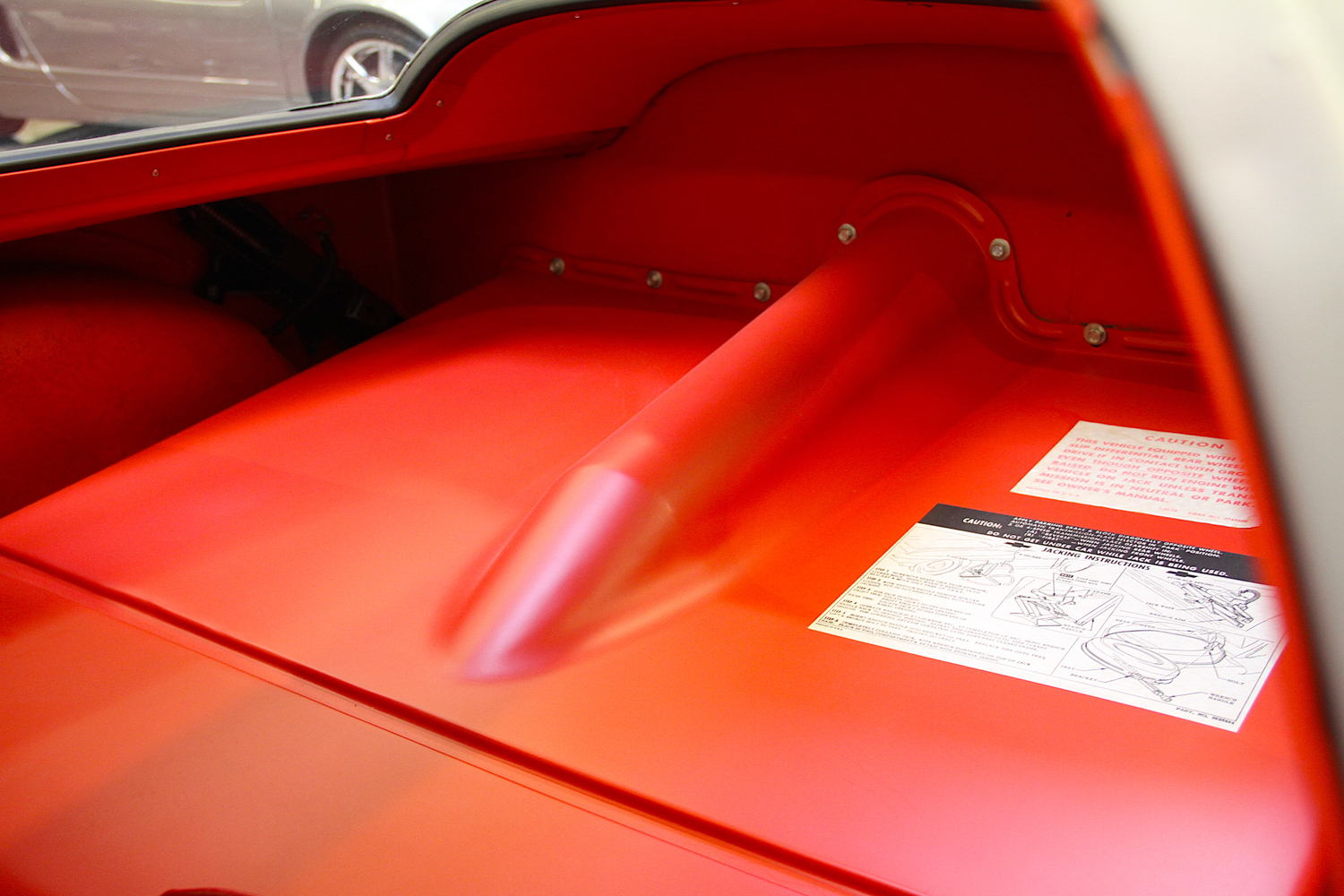 These specially equipped cars were called tankers. And the option was only available on closed cars. As I wheel through the corners I am sure the tank has baffles to keep fuel from sloshing around and causing over-steer, but I wonder how handling might change as the fuel is expended. Acceleration would improve a bit as the fuel load went down, but cornering and hooking up might become dicey as the rear end of the car becomes lighter.
With the ZO6 performance package and the big fuel tank, this is the rarest of the rare for '63 and a very desirable car. In fact, if you want one you will need to be prepared to add at least another zero to the purchase price of a restored split window, which is among the most collectable of all Corvette classics even without the ZO6 package.
And due to this car's condition (it is a Bloomington Gold and NCRS Top Flight award winner) it would be next to impossible to find another like it at any price. Just thinking about it makes me ease out of the throttle. I could never forgive myself if I so much as scuffed a panel. In fact, if I could levitate myself, I would not even sit in it so as not to rumple the driver's seat.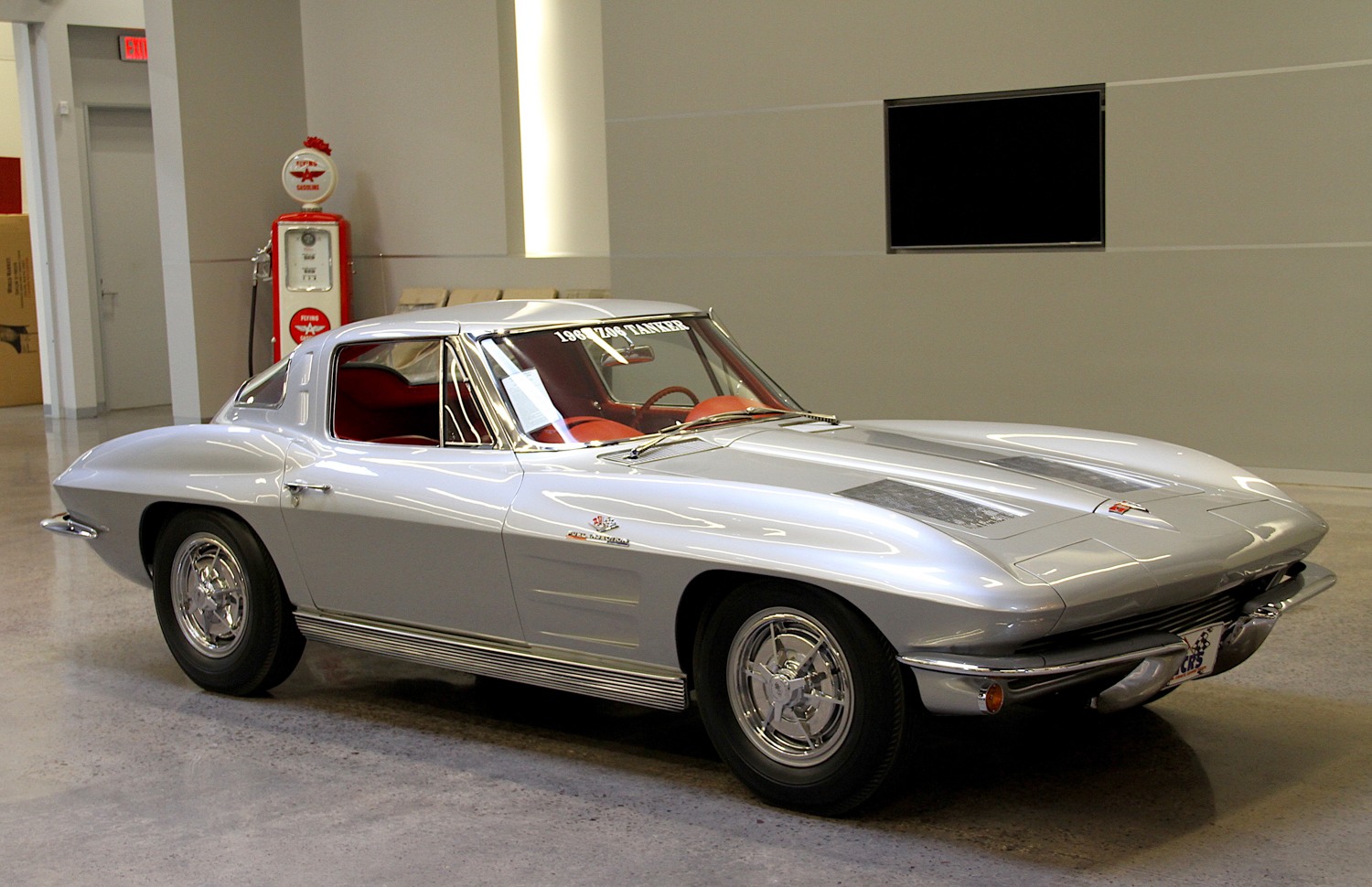 There are those who say you get what you pay for, but with this 1963 split window equipped with the ZO6 package, you could also get more than you bargained for too. It would be easy for an amateur to over drive this ambush predator and get himself into trouble. A machine with this potential requires a pilot with some experience, or someone who is willing to take the time to learn how to drive it to anywhere near its fullest.
Harley Earl is considered the father of the Corvette in 1953 when it debuted, sporting Chevy's heavy, but breathed-upon, trusty 235 Stovebolt six-cylinder engine and two-speed Powerglide transmission. And then in 1955 Zora Arkus-Duntov, became the mother of the mighty V8 powered Corvette, and a mean mother it was at that. And then a few years later the 1963 ZO6 package was the culmination of Duntov's efforts to make the Corvette competitive.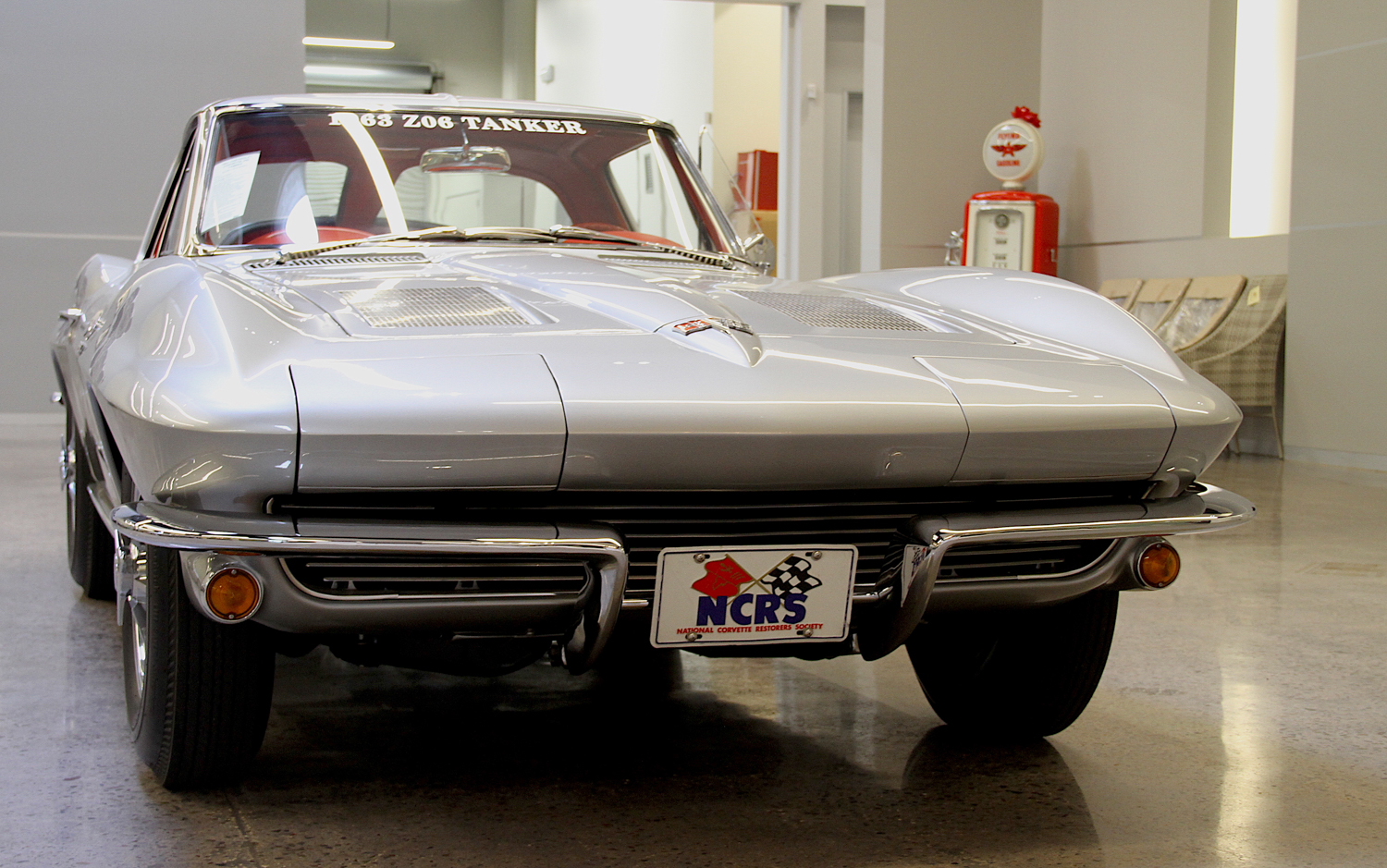 Duntov had been super-tuning engines since the 1940s and developed the Ardun aluminum over-head valve conversion kit for the Ford flathead. It allowed higher compression, cooler operation, and more horsepower than the original flatty could produce, but it resulted in a short duration pocket rocket in competition because the Ford V8 engines only sported three small main bearings.
Chevrolet's legendary 265 cubic inch small block that debuted in 1955 – arguably the greatest American production engine design ever – proved to be a much more worthy motor on which Duntov could work his magic, and he developed it with the encouragement of Chevrolet chief engineer Ed Cole, who wanted a light, easy to produce compact V8 for the 1955 Bel Airs and Corvettes.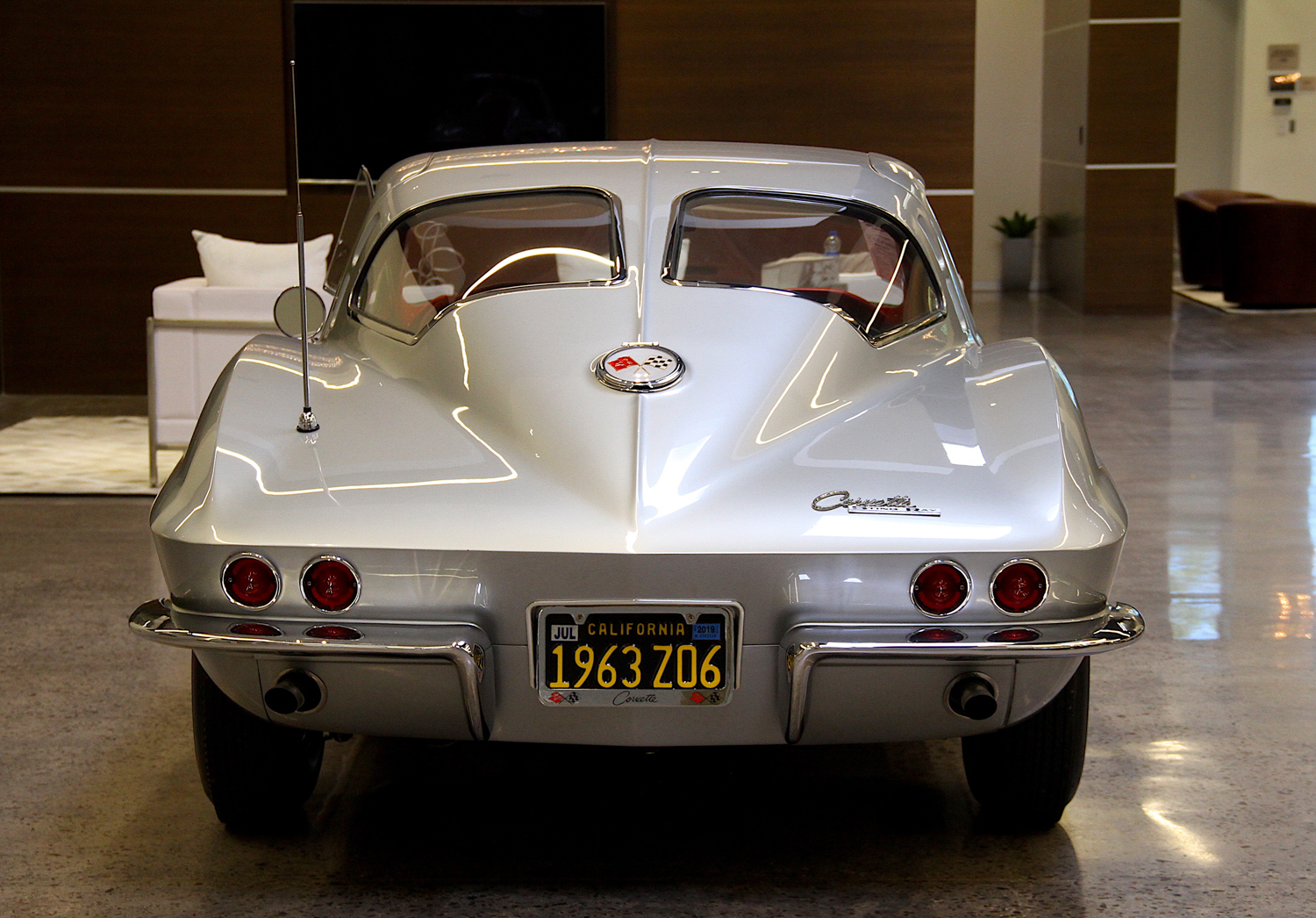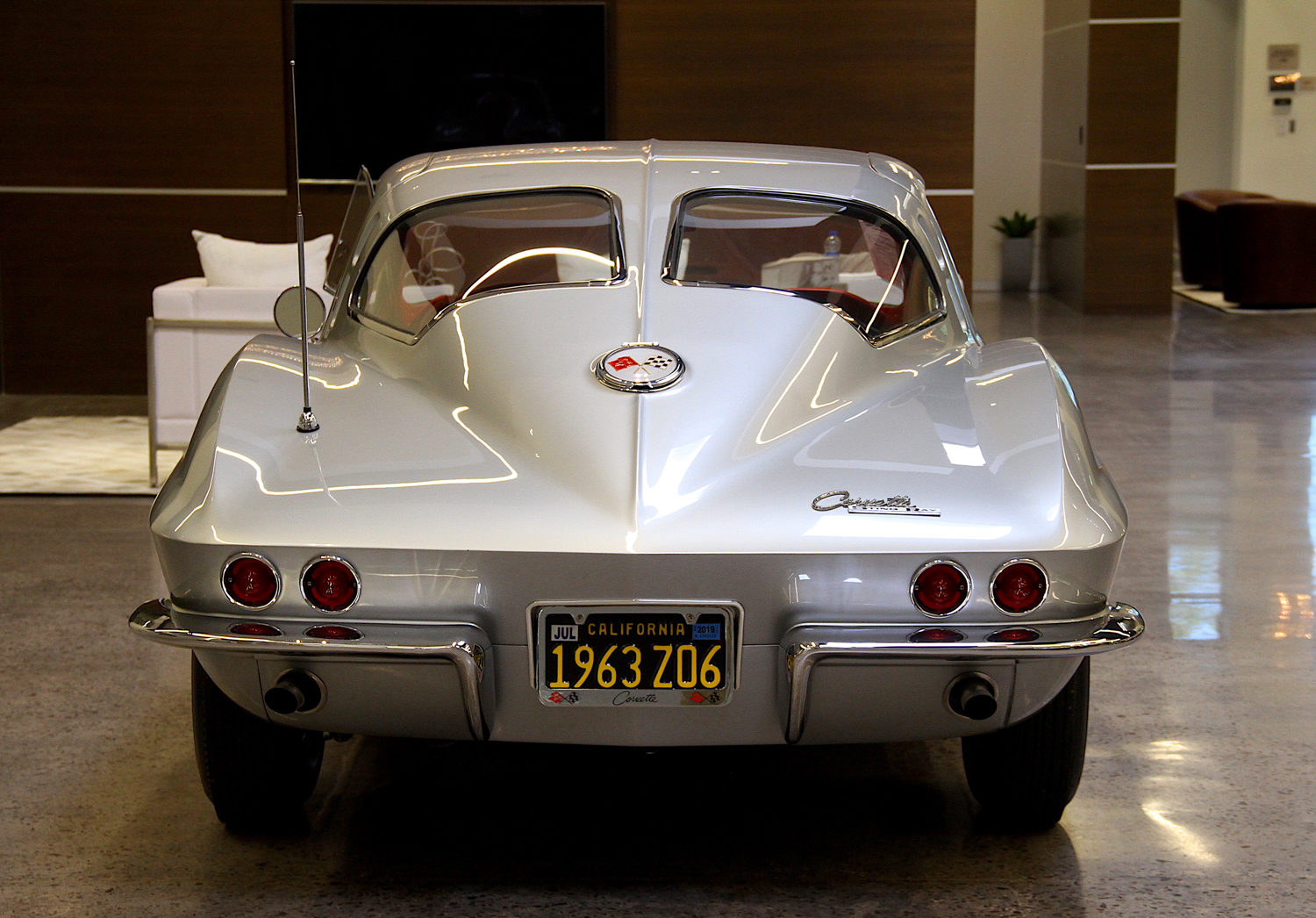 The result did not disappoint. Duntov started with this rugged, light compact engine that could take a pounding, added his special low-lift, high duration cam, and was able to tune it into a brute that wouldn't settle for second place. And in the process he transformed the first generation Corvettes into serious contenders by the mid-fifties, and real winners by the early sixties
The Corvette was actually Duntov's baby from the time he signed on with GM in 1953. When he pitched himself for the engineering job, he told Ed Cole that the 1953-54 Corvettes were beautiful to look at, and that he could make them just as exciting to drive. That was all he needed to say. He then went on to develop the 'Vette further in a number of ways, including stiffer suspension, and putting the car on a diet to lose weight. His efforts actually saved America's only true sports car from being culled from the herd in the mid-fifties.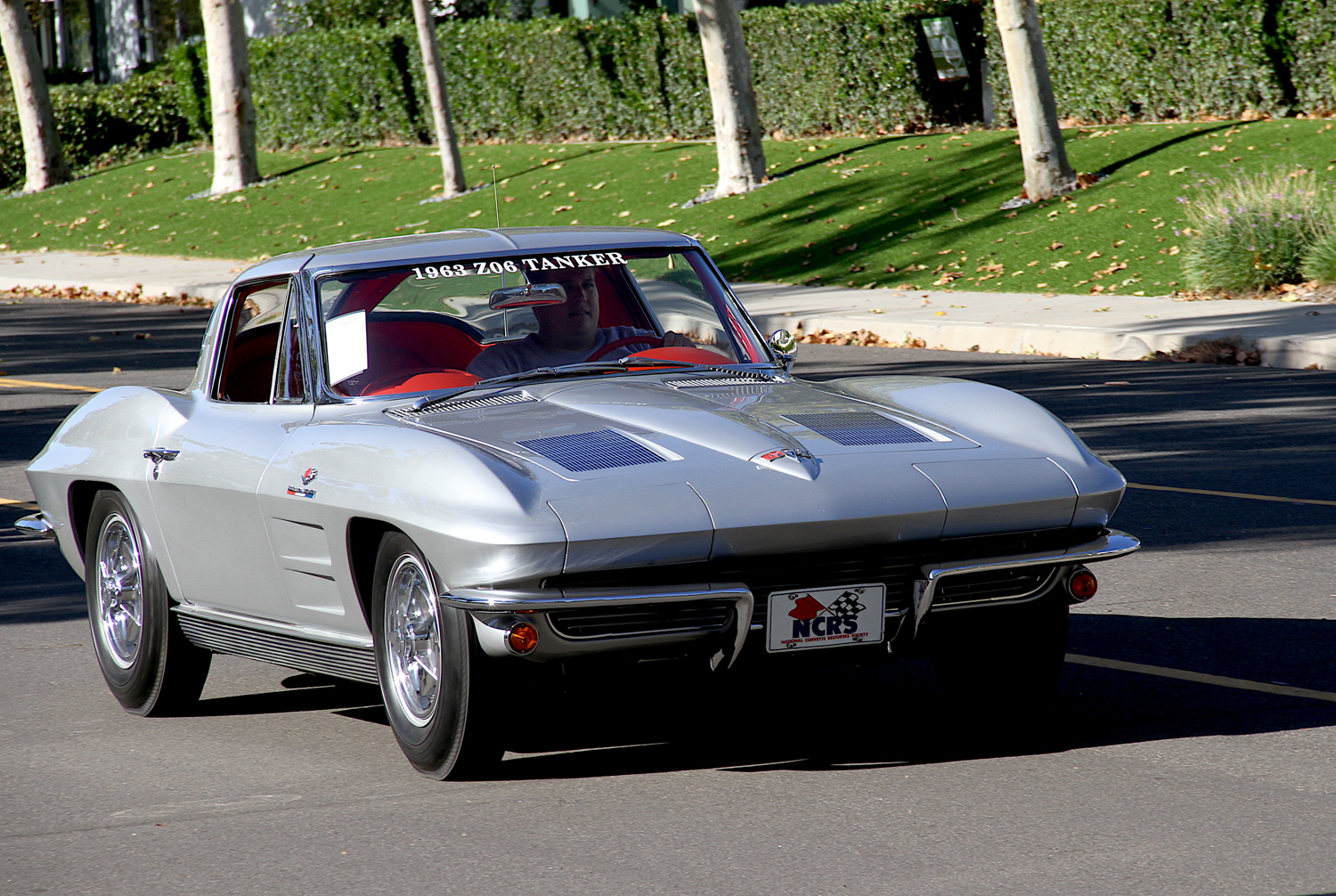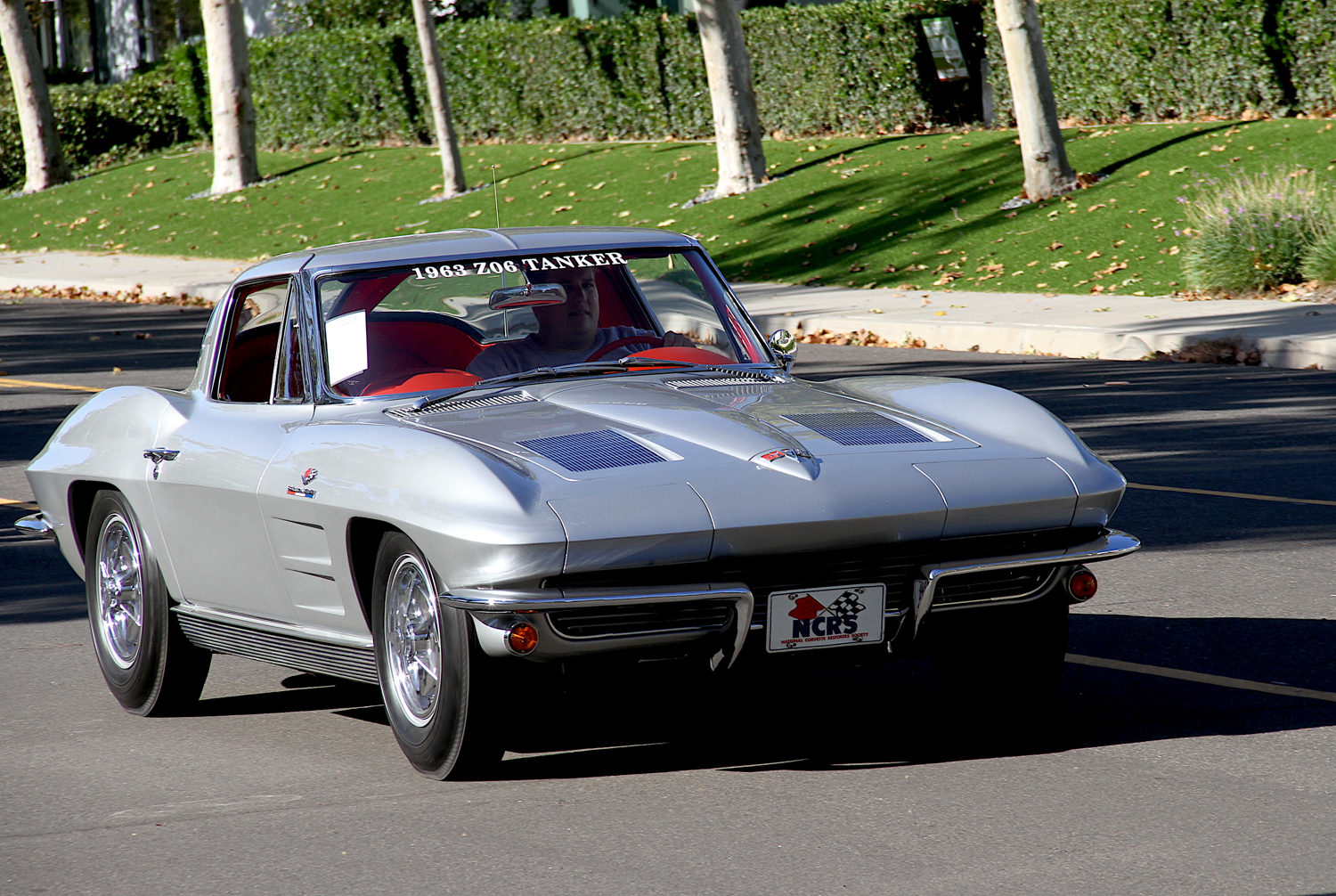 Duntov, along with John Dolza also designed the mechanical Rochester Ram Jet fuel injection system first offered on the 1957 models, which was later modified and adapted for the 1963 ZO6 package. It, along with the new Delcotronic electronic breakerless ignition system available in 1963, made these rare and unique split windows into weapons of mass destruction.
The new Corvette needed to be beautiful, fast and revolutionary too, because in those years Jaguar came out with their beautiful XKE models, and Studebaker debuted the record-setting Avanti, which was a styling masterpiece and a ballistic missile in its own right. And as if that weren't enough, there were many one-off specials competing back then such as Max Balchowsky's Buick powered Old Yeller that did not have to be adapted for mass production.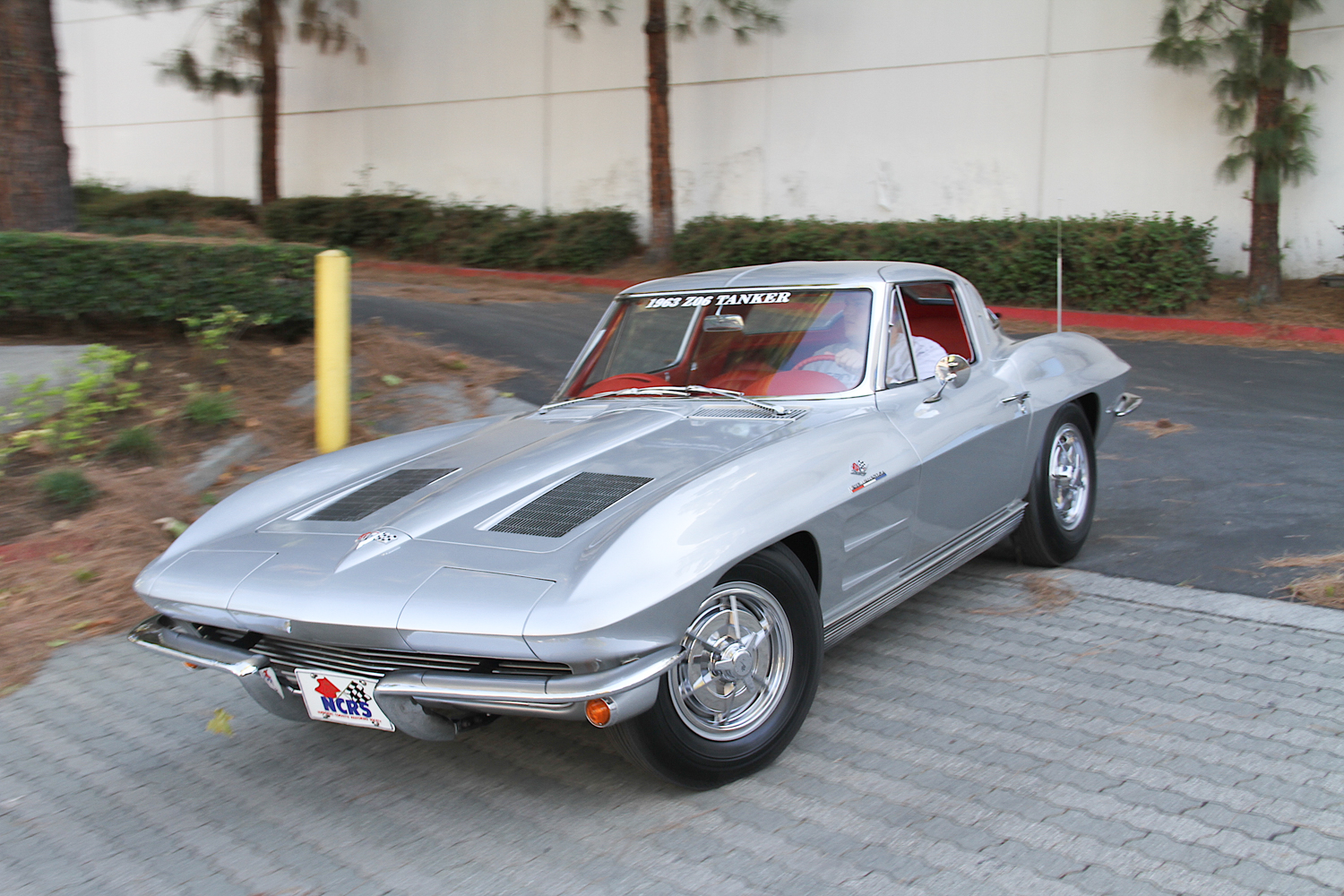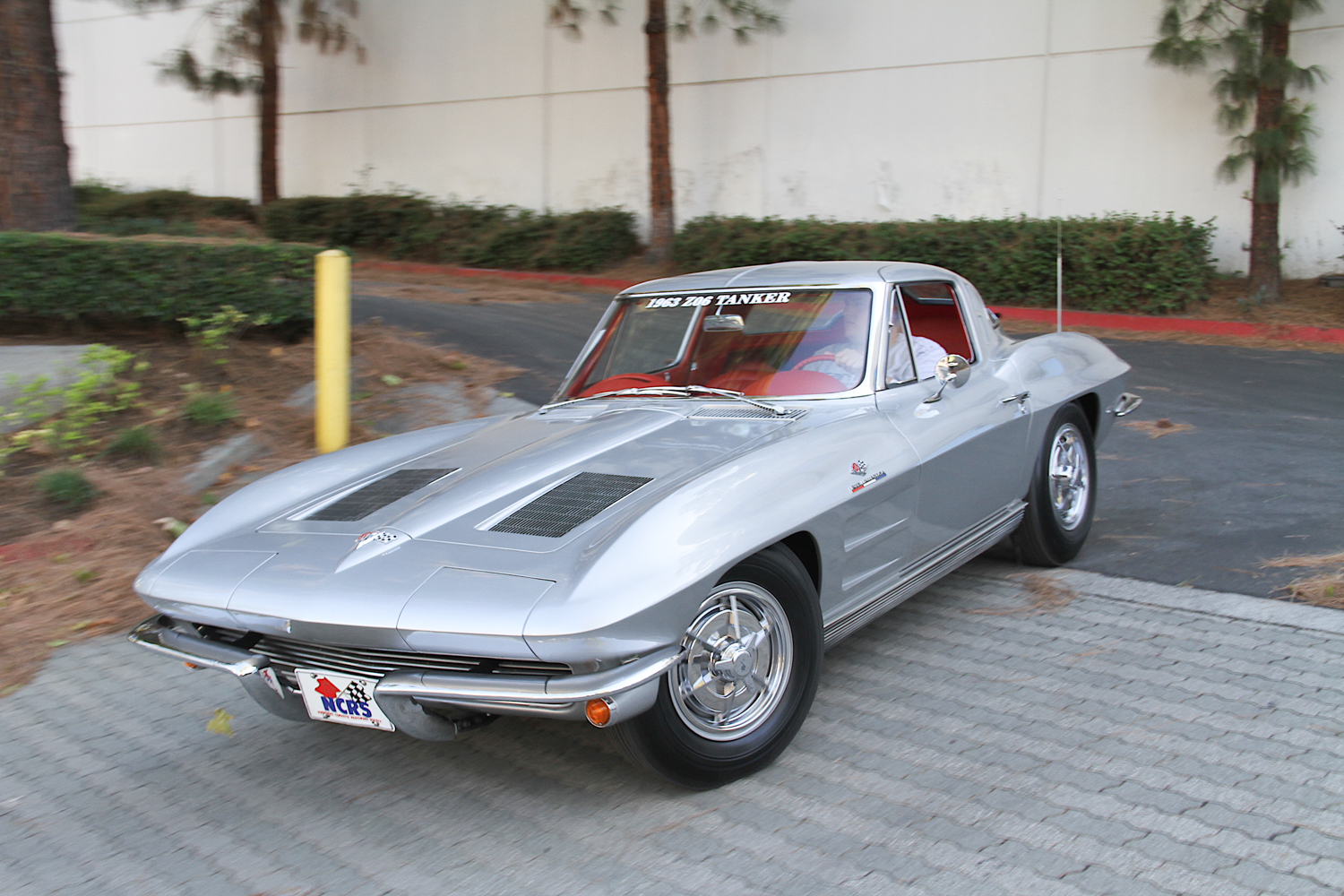 Design thinking for the Sting Ray began in the late 1950s with a series of prototypes and racers including the Q cars and the SS series. During that time, Harley Earl retired, and Bill Mitchell took over the design department. He wanted the Q car and SS design thinking developed further. The most noticeable innovation was the inverted airfoil body that aerodynamicist Ed Heinzman believed was the way to go.
Later, Peter Brock was put in charge of the Sting Ray project, with Larry Shinoda penciling the prototypes. The styling was refined and adapted with several iterations before Mitchell and corporate were sold on the new look. Shinoda, who had been with General Motors since 1956, and Duntov had a heated squabble over the split back window with Shinoda prevailing, thus keeping the speedline down the center of the car uninterrupted from nose to tail, if only for the first year.
Some owners of the '63 models could not get used to the split back window, and later an after-market kit was offered to convert the split window to a single opening. However, if I had to guess, I would speculate more than a few of the people who went for the kit now regret it, because the split window 1963 models are in great demand today as a pure design statement, and they fetch premium prices at auction.
Chevrolet sold 23,631 Corvettes in 1963 eclipsing the competition by a huge margin, making it a banner year for the marque. After all, what was not to like? It had stunning styling and spine tingling performance, especially with the ZO6 package, that left even the Avanti and the Jaguar in the dust in more ways than one.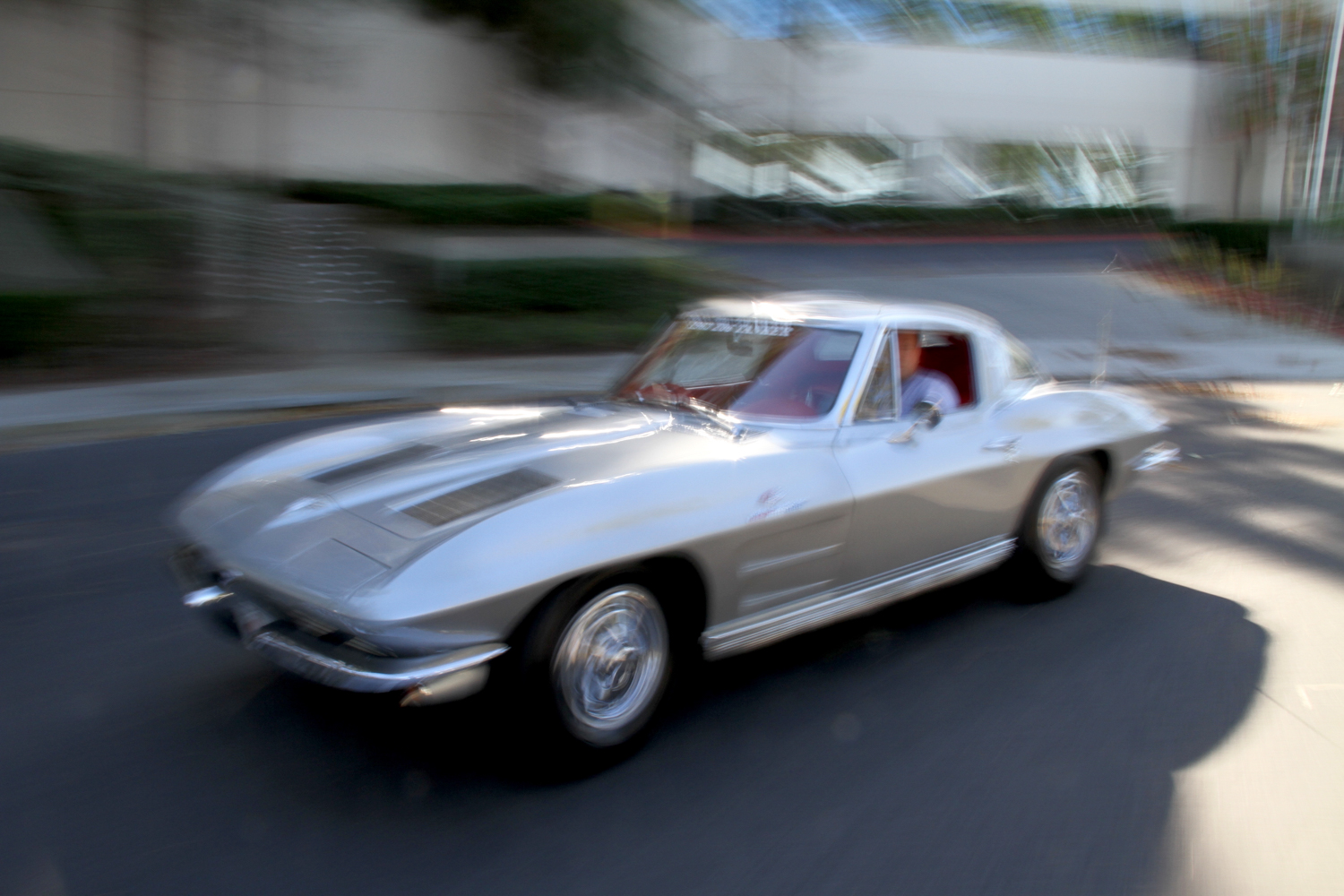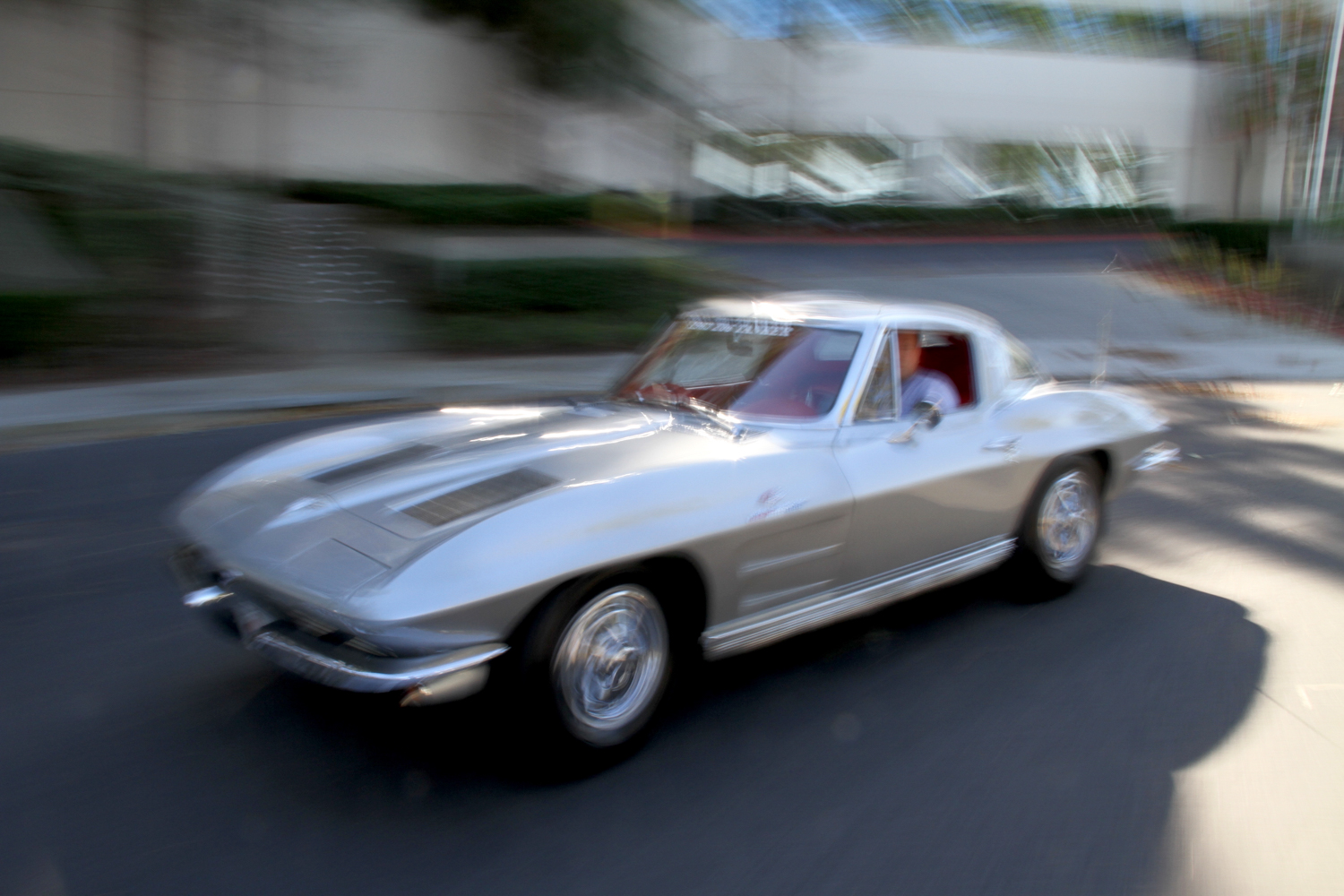 I could keep on going into the sunset in Alderson's ZO6, but that could have major repercussions. Its throttle response is impressive, and its looks make observers from stop and stare. It is indeed a rare adventure to be able to go back in time to what many, including myself, consider the golden age of auto design and motor sports; but all good things must come to an end.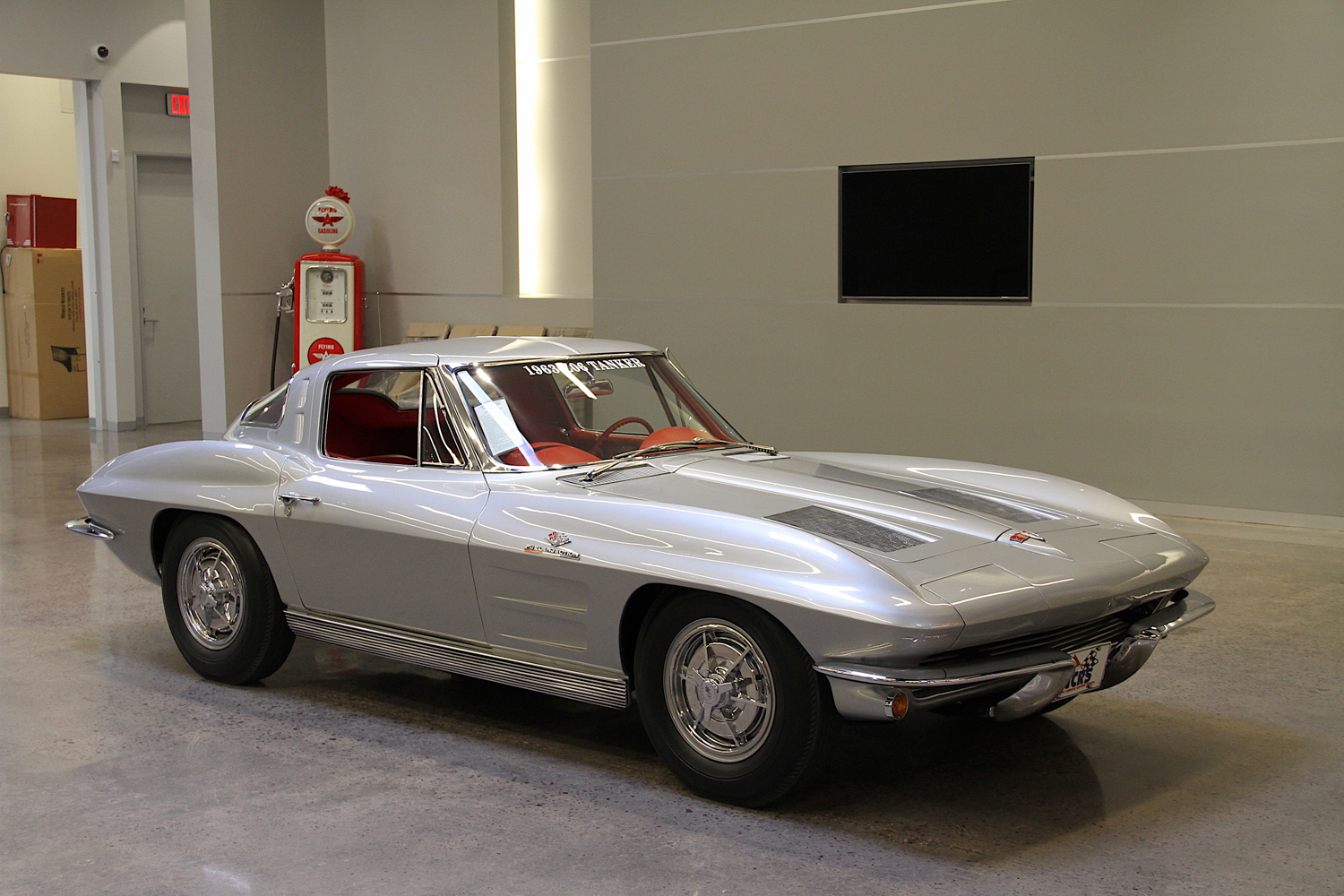 I am caught up in a twinge of envy coupled with copious gratitude for Steve Alderson's gracious offer to let us drive and photograph his motoring masterpiece. I swing into the parking lot and shut it off. We push it back into his elegant facility so Andrew can wipe it down and put it in its exalted niche in Alderson's collection. For Alderson, finding this ZO6 tanker a couple of years ago was a dream come true, and for me, driving it was a once-in-a-lifetime experience. It brings back memories of the racers who campaigned these cars to glory and fame.
I can envision greats like Dick Thompson, Dave MacDonald, and the late Dick Guldstrand who also drove early Corvettes to victory at places like Riverside California, slugging it out with the best of them.