Appreciation of classic and vintage sports cars is truly a great hobby. For young and old alike, we all get to peer back through history to some of the greatest cars of their eras, from pre-war race cars to supercars and sports cars only a decade old, but were "instant classics" when they were released. It is a hobby that can transcend generations, that truly has no borders, and that, in and of itself, is something really amazing.
However, how does someone know that you, the reader, are a sports car enthusiast? There is no big flashing sign over your head, nor is there a little bio about you at the bottom of your shirt, as there are for us contributors at the bottom of each of these pages. One of the most surefire ways to advertise that you do, in fact, enjoy talking about the differences between a Porsche Type 930 911 Turbo and a Ferrari F40, or between an MG-B and a Sunbeam Tiger, is through what you wear.
You see it at almost every classic car show, those that walk around with shirts proclaiming their love for certain brands and cars. While we are not going that in depth today, we have curated a selection of what we think are great classic car shirts that are dedicated to some cars, others with a wry twist of humor, and even more that simply stated "I love classic cars, and I love to talk about them!"
Note: we have posted links to the products we call out here. Some of these products are available on 100MPH or Amazon, where we have an affiliate relationship. If you purchase a kit via these links, we may receive a small commission (at no additional cost to you). This is how we fund our site. 
I May Be Old…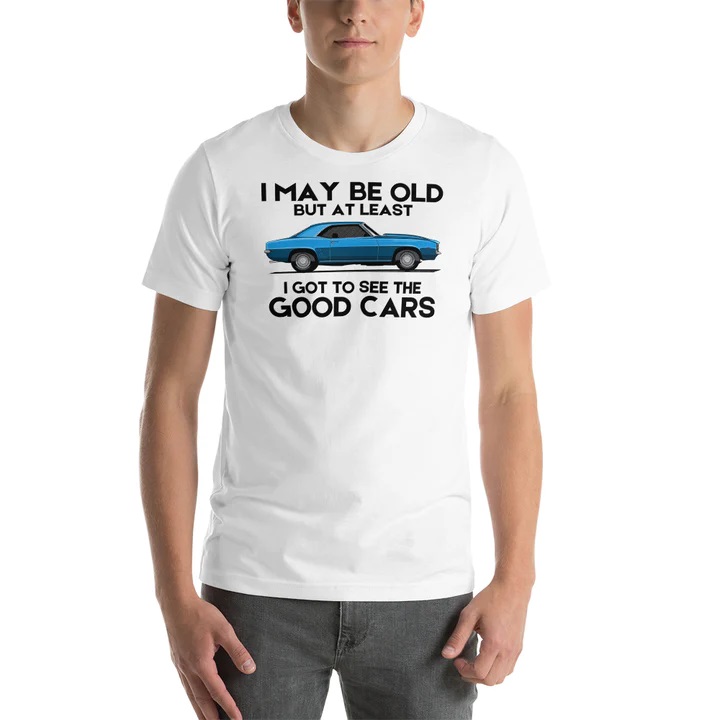 A shirt for the more mature, 40+ year old sports car enthusiast. While we middle-agers complain about sore knees, the need for more coffee, and it takes about 5 minutes to even get out of bed grumbling in the morning, we did get to see some pretty awesome cars. Think about it, if you were born in 1980 or before, you got to see the release of the Porsche 959, the Ferrari F40, the Honda NSX, and then the first hypercar, the McLaren F1.
For those even older, you were lucky to see the Ford Mustang, of which the Fox Body 3rd Gen type is on this shirt, Chevy Corvette, and all of those classics and original muscle cars hit the roads. This is not to say the younger generation doesn't appreciate all those cars any less, it's just that we got to see them when they were brand new, and knew they were instant classics even then.
Real Cars Don't Shift Themselves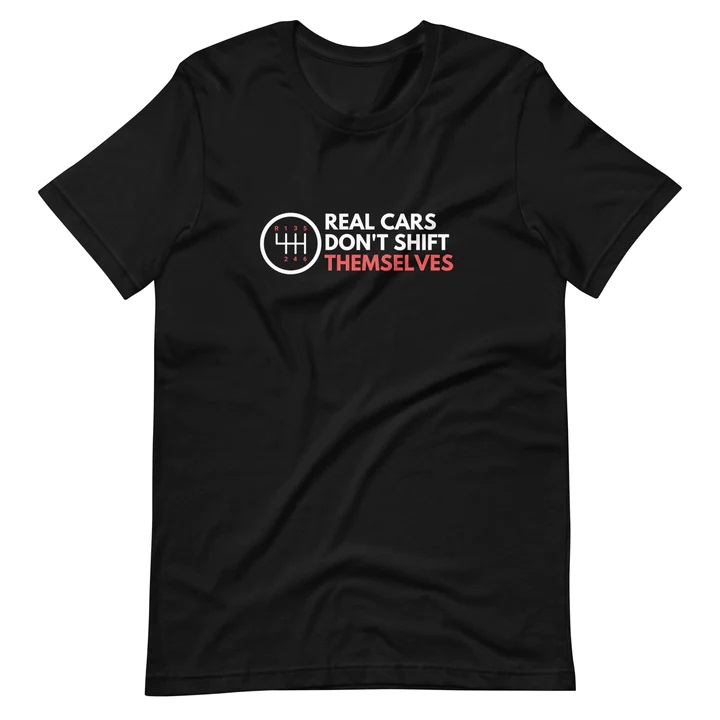 More of a mindset than anything else, one of the biggest things about almost every sports car before the turn of the millennium was that they came with three pedals and a little lever sticking up from the center console. You needed to move that lever into certain positions to make the car actually move, while balancing friction between your left and right feet.
Nowadays, technology has moved along to the point where semi-automatic, dual clutch transmission systems can shift gears so quickly that it is seamless, but there is just that certain something about approaching a corner, downshifting to the correct gear, and then powering out of that corner while rowing up the gearbox. Pretty soon, any car with a manual transmission will be a classic as electric vehicles take over, so the shirt is even more appropriate for our current era.
Ferrari 288 GTO Evolution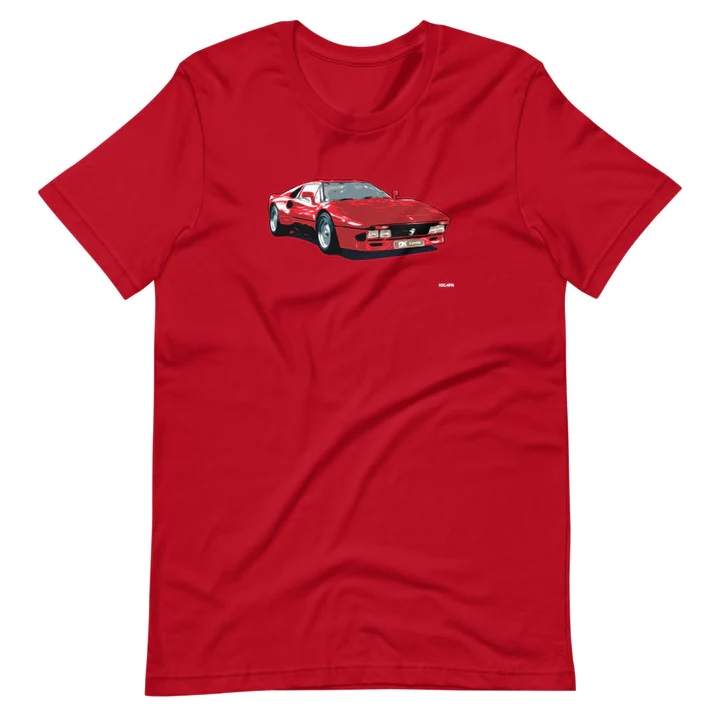 If you consider supercars by their original nomenclature, that being "super sports cars," then you have to pay respect to the Ferrari 288 GTO. GTO is a badge that is not often used by the Prancing Horse, as it is only applied to cars that are intended to race, or be race ready while also road worthy. The 288 GTO Evo is an interesting car, as while most GTO cars were developed to race on circuits, the original goal of this particular supercar was to race in the World Rally Championship.
Due to homologation requirements, 200 road going cars were needed before a race car would be approved to join the championship. Between 1984 and 1987, Ferrari produced 277 288 GTO's, and in 1986 started production of the bespoke rally car, the 288 GTO Evoluzione. They completed six of the race cars, and were about to enter the WRC when Group B was summarily canceled after too many spectator and driver deaths. With six race cars and no championship, the 288 GTO Evo was relegated to storage, but the ideas behind it, the tech developed, formed the development base of one of the greatest supercars of all time, the Ferrari F40.
Still Plays With Blocks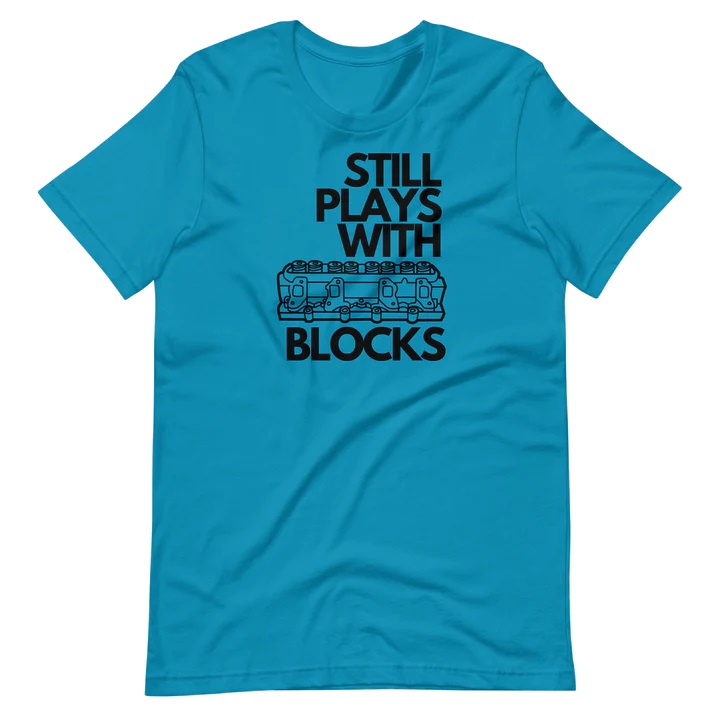 Who here had the joy of playing with LEGO as a kid? Many of us here did, along with other "build-n-play" things such as Construx and Meccano. As we got older, we moved on to the advanced stuff, LEGO Technic, and honestly never grew out of that phase. Part of owning a classic car, or having a project car you are restoring, is getting your hands greasy under the hood, wrenching away to make that engine run as smooth as factory new.
For some of us, that engine could also be attached to two wheels instead of four, as carbureted motorcycles were still being sold as late as 2009, and still need to have the intakes adjusted once or twice a season. No matter what engine it is, however, it is a shared passion by the wrenchers of the classic car community that means a good radio station or playlist on some speakers, a pair of old, worn in and comfortable overalls, and a few scraped knuckles to go along with the easy smile that comes when you play with blocks.
Datsun 240Z: Fairlady Z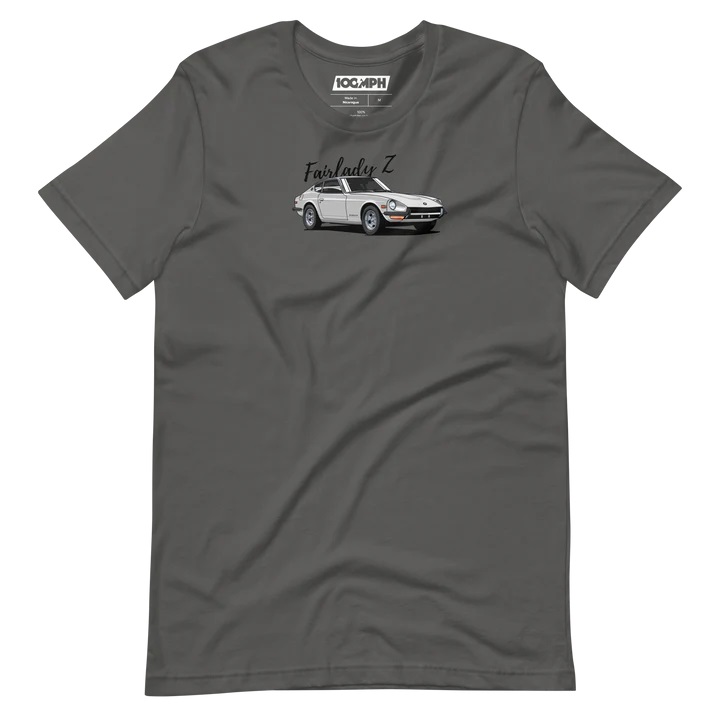 We don't discriminate here at SCD. If you like British classic cars, that's fine. If you like European classics, all the power to you. If you like Japanese classics, you too, Sir or Madam, are a person of culture. While there are many import classics from that little set of islands bordering the Pacific, few had as much of an impact as the Nissan S30 240 Fairlady Z, known in the US as the Datsun 240Z.
For those not too versed in Japanese import classics, when the 240Z arrived in North America in the 1970s, it was glossed over by many as it had a "weak" 2.0L inline-six that put out just 130-ish HP. What those people didn't know is that between 1970 and 2000, Nissan massively over-engineered their engines for pretty much every car they sold. On a stock block and manifold, you could easily push 200 HP from a Z, and with some tuning, tweaking, and a lot of wrench work, it was possible to extract over 350 HP, from two liters and six cylinders… in the 1970s. Instant classic: confirmed.
Corvette C2 Respect Your Elders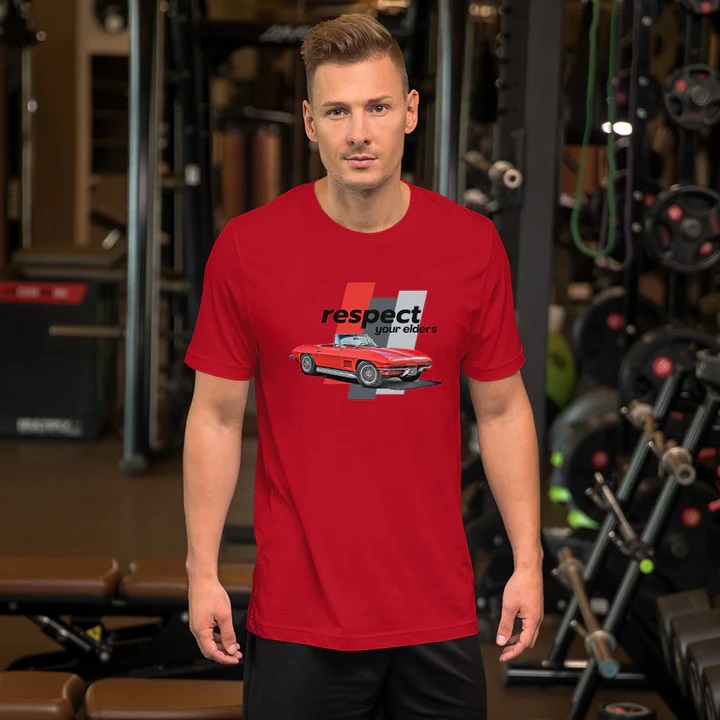 The Chevrolet Corvette was a revolution when it hit the roads in 1954. In a time of land yachts and Cadillacs with gigantic shark fins at the rear, the small, relatively lightweight, and V8 powered car was made to bring the British sports car ideal to American drivers. It sold quite well, but there was one man that was satisfied with the power but dissatisfied with the car underneath it: Zora Arkus-Duntov.
A gifted car designer, over the next 8 years he submitted many design ideas, including a mid-engined Corvette, something that was realized in 2020 with the Corvette C8. Many of his designs were considered too outlandish, too expensive, or just too weird, except for one, based on the classic Berlinetta lines and shapes of an Italian sports car. It had a big V8 up front, a small, driver focused cabin, and a fastback slope with a split rear window. In 1963, the Corvette C2 Stingray hit the roads, and the rest, as the saying goes, is history. All thanks to one designer that gave the V8 engine the right chassis and body to make it into America's best sports car.
Jaguar E-Type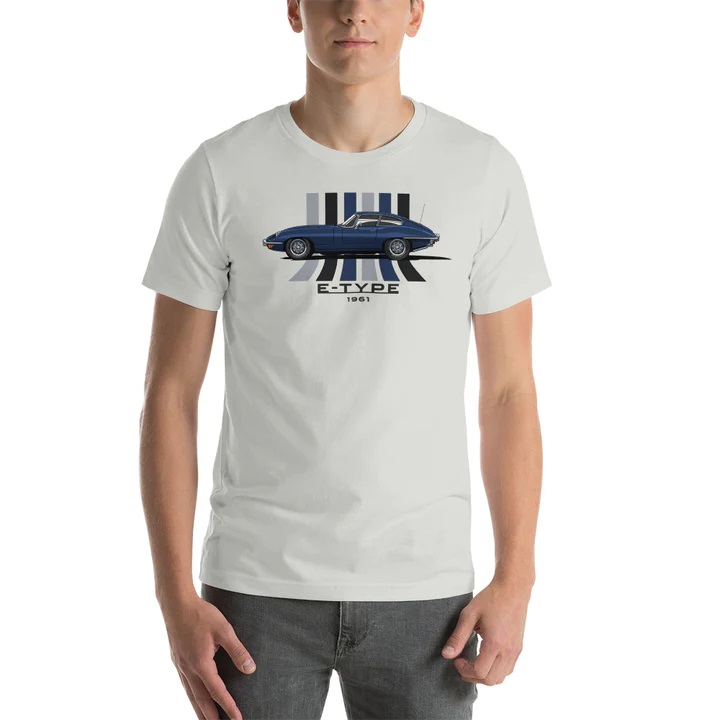 In the context of classic British sports cars, the Jaguar E-Type might very well be the most desired, most sought after of the bunch. While the roadster was very popular, the Series 1 Coupe that launched alongside it was much more like the racer, the D-Type, that the car was developed from. Both the roadster and coupe are considered some of the most beautiful cars ever made.
That's not just a little factoid, as rumor has it that when first seeing the car, Enzo Ferrari muttered that it was the most beautiful car ever made. While not fully confirmed, to have The Old Man state your car is good looking is enough of a stamp of approval as it is. It was also able to bring the competition to Ferrari's cars in racing as well, as it had a big 4.2L inline-six up front that proved to be equal to the task of taking on the Italian V12s.
McLaren F1 Masterpiece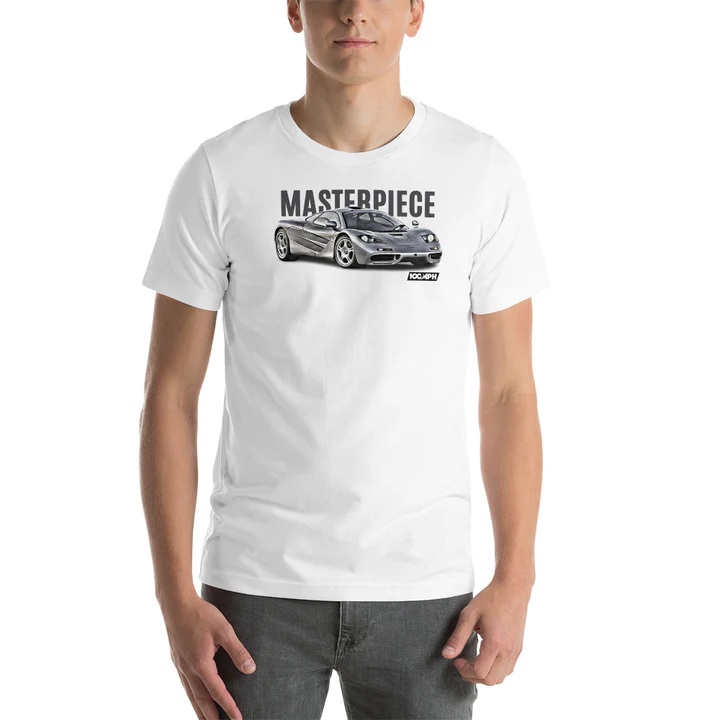 Few cars have completely flipped the automotive world on its head like the McLaren F1 was able to. When it hit the road in 1992, it was the most exotic, the most expensive, the most powerful, and the fastest production road car of the time. It was so spectacular that many consider it the very first hypercar, before the Bugatti Veyron cemented the word into our vernacular. It was a cool $1 million when customers were invited to order one, and it is one of those cars that has never depreciated.
Indeed, a McLaren F1 recently set an auction record in 2021 with a winning bid of $20.5 million, before fees and premiums. At the time, that made it the 10th most expensive car sold at auction. Ever. It was a masterpiece of engineering, with an insane attention to detail, to save as much weight as possible, and using only the best materials for every part of the car. It was a full carbon fiber monocoque, with titanium, magnesium, even gold used throughout. It was powered by one of the greatest V12 engines ever made, the BMW S70/2, and until the aforementioned Veyron, it held the top speed record at 240.1 MPH.
1991 Jordan 191 7-Up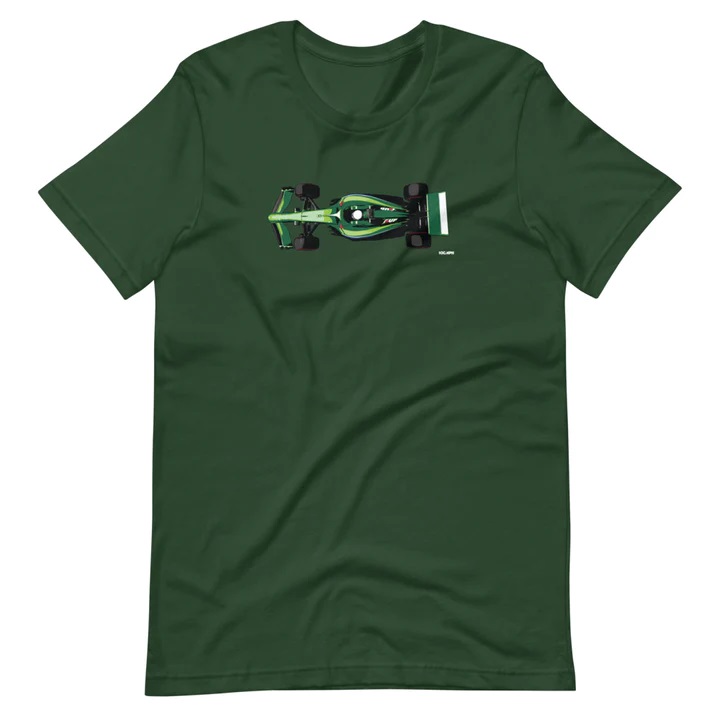 When Gary Anderson was brought in by Eddie Jordan, the founder and owner of Jordan F1, to design their 1991 Formula One car, there was no possible way he could have known that he was drafting history on his easel. Often described as simply the best looking F1 car to ever turn a wheel in anger, the Jordan 191 was cemented in history when a young DTM driver by the name of Michael Schumacher was brought in to replace Bertrand Gachot at the 1991 Grand Prix de Spa-Francorchamps.
The images of him pushing the car to the absolute limit in qualifying, sparks flying from the front wing and underbody as it bottomed out through Eau Rouge & Radillon, the car roaring through Blanchimont with Schumacher's foot firmly buried on the go-fast pedal… it signaled the arrival of a great talent and future champion. The fact that he got to do it in the best looking F1 car of all time? We use the term often, but that makes the Jordan 191, with its amazing sole sponsor 7-Up livery, an instant, and memorable, classic.
Ferrari 250 GTO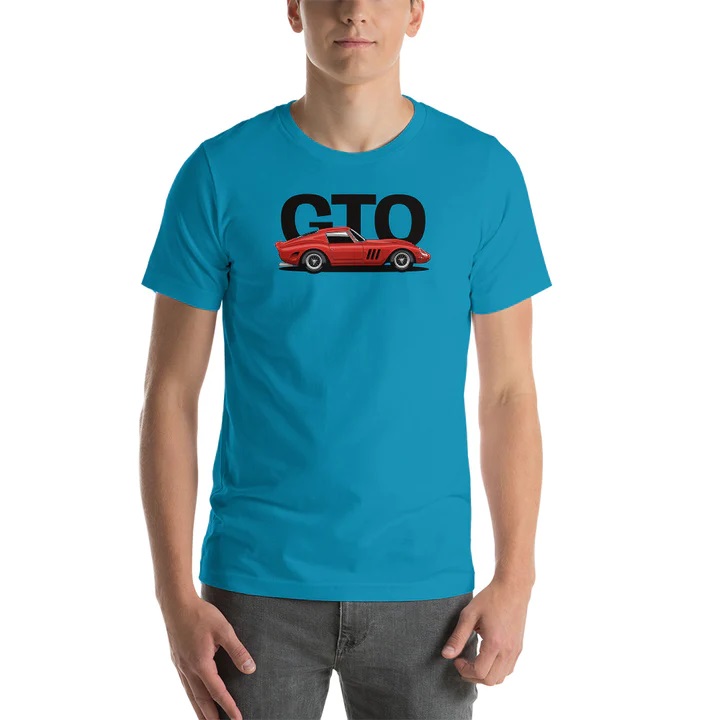 No list of classic car shirts, or even classic cars, or literally any car list whatsoever, would not be complete without mentioning perhaps the greatest car of all time. Considered by pretty much everyone to be the absolute pinnacle of form-following-function-turned-to-art, the Ferrari 250 GTO was an out and out race car that just happened to be street legal. That latter fact was because it was designed to win Le Mans, then drive down to Italy and blitz the Targa Florio.
It is the epitome of the Berlinetta design, the long, low hood, the small cabin, the sloping rear end to a small spoiler. It was powered by the magnificent Tipo 168 Comp/62 V12, putting down almost 300 HP at its debut in 1962. Only 36 were ever made, and if you wanted to buy one today, you had better be insanely rich as the most expensive car sold, either privately or via auction, is a 250 GTO for a reported $70 million to the founder of WeatherTech. The most it has ever sold at auction was for $48.405 million during the 2018 Monterey Car Week.
It is the very definition of a classic sports car, and if we didn't include it, well, we wouldn't be able to call ourselves Sports Car Digest.