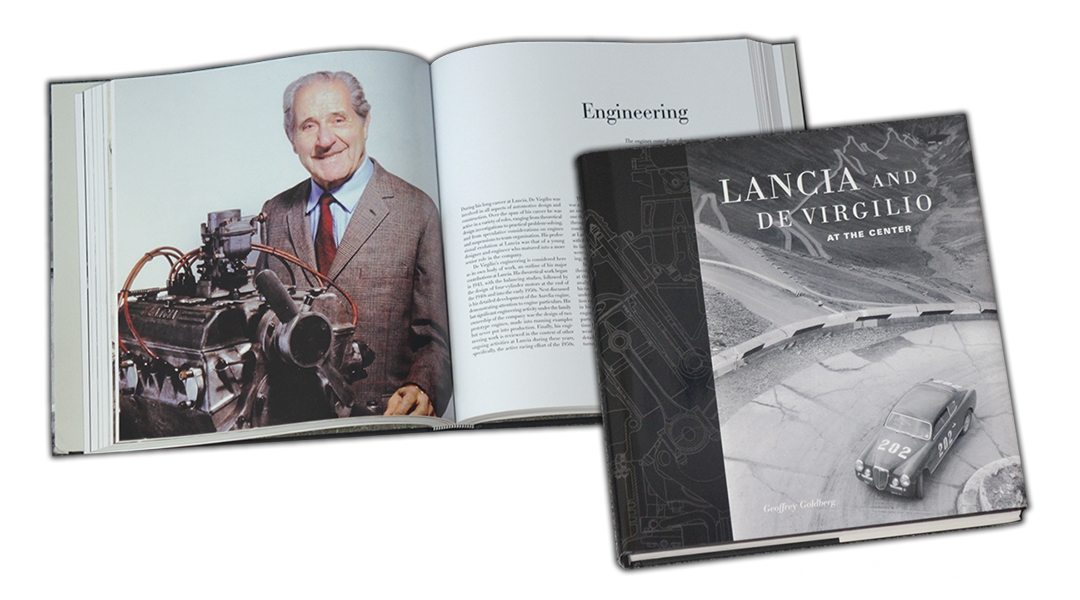 Lancia and De Virgilio: At the Center
By Geoffrey Goldberg
In Lancia and De Virgilio, author Geoffrey Goldberg examines De Virgilio's life and career from multiple perspectives. Drawing on a wealth of original documents, technical drawings, and photographs from the De Virgilio family archives, Goldberg reveals De Virgilio's essential role in projects that defined Lancia during its greatest years in the 1940s and 1950s. These include the development of the first production V6 engine, the launch and refinement of the Aurelia, and management of the company's short-lived racing program, which produced the classic D50 Formula One cars, later fielded by Ferrari.
In addition to engineering and competition, De Virgilio was directly involved in the changes in ownership that reshaped Lancia's management and standing in the Italian automotive industry. In 1955, the Lancia family sold its controlling interest in the company, leading to its eventual acquisition by Fiat in 1969. Through all of these upheavals, De Virgilio continued to experiment and innovate, working on everything from diesel truck engines to early versions of the unbeatable Lancia Stratos rally car of the 1970s. Despite his technical achievements and popularity within the company, De Virgilio's contributions have been largely overlooked until now. This book is illustrated with hundreds of never-before-seen photographs of De Virgilio at work, at the track and at home with his family, as well as scores of drawings, blueprints and other exhibits. Along with this abundance of detail, however, this book also captures the vibrant spirit of Italian family life, culture and society during the country's post-war renaissance.
$99.95
www.bullpublishing.com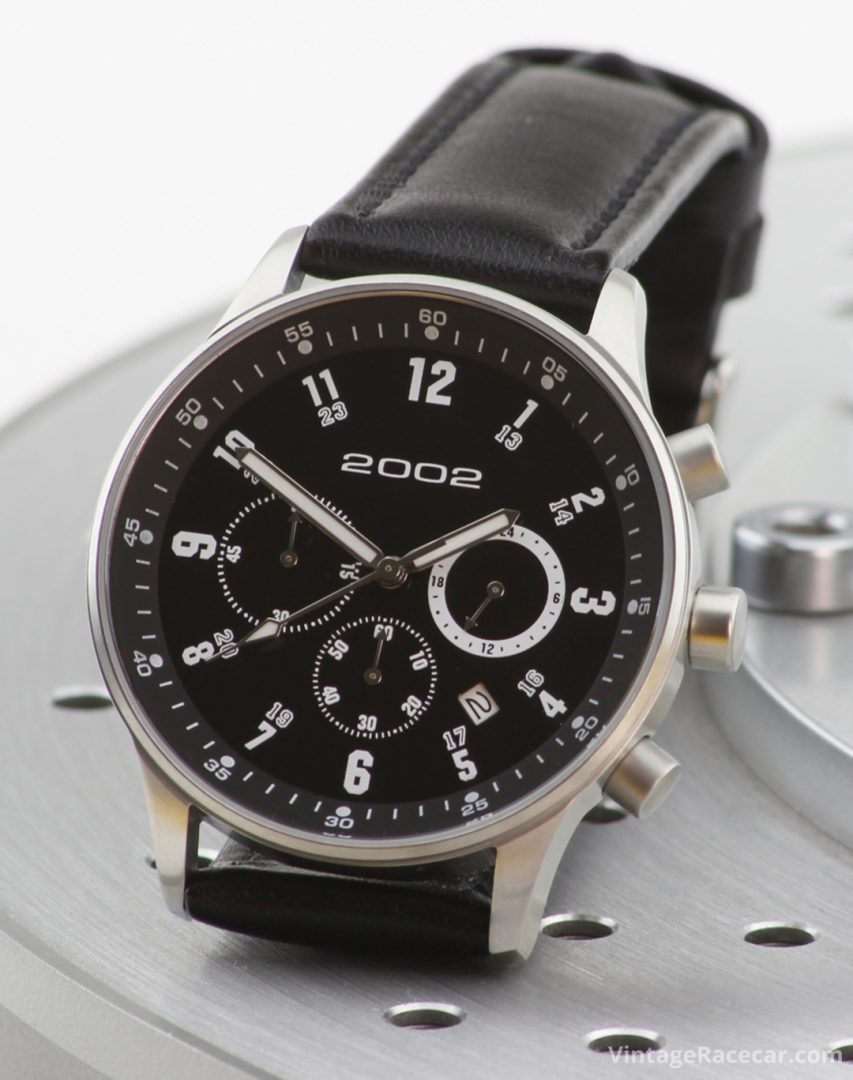 2002 Stainless Steel Chronograph
The new '2002' chronograph from 69 Pit Stop's Classic Ride Edition pays homage to BMW's iconic little 4-banger with its distinctive sporty design, its XL-sized stainless-steel case (with a diameter of 43 millimeters) and its black dial with white '2002' logo.
Like its namesake, this timepiece is also made in Germany, and not only keeps time with quartz precision, but also offers true chronograph functions including a stop-seconds mechanism, 60-minute split time display, 24-hour display and date function.
€129.00
Available exclusively online at www.69pitstop.com