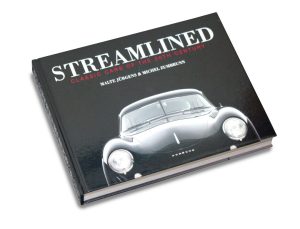 Streamlined: Classic Cars of the 20th Century
Malte Jürgens, Photographs By Michel Zumbrunn & Urs Schmid
In 2009, the Prototyp car museum in Hamburg, Germany, organized a special two-month exhibit where 25 classic, streamlined automobiles had an unprecedented "aerodynamic rendezvous." The exhibition included such automotive gems as the 1940 BMW Mille Miglia Touring Coupe, the 1977 Mercedes-Benz C111/III, Porsche's 356 Pre-A coupe of 1950, Petermax Müller's 1938 World Record Volkswagen, Das Auto magazine founder Paul Pietsch's 1952 Avus Coupe, and the Kamm K3 from 1938. Michel Zumbrunn, who specializes in classic cars, photographed this unique exhibition of never-before-shown-together works of art. With 142 color photos, spread across 324-pages, in a slipcased, coffee table-style book, the result is a remarkable artistic documentation of the history of these aerodynamically advanced automobiles.
$75.00 • www.schifferbooks.com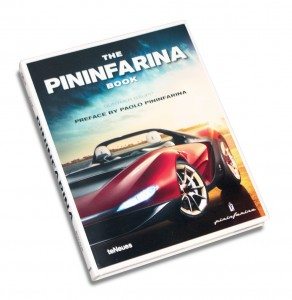 The Pininfarina Book
Günther Raupp
For the past 85 years, the name "Pininfarina" has stood for first-class Italian design and is synonymous with unmistakable style. In the early decades, this was true, especially for cars, but more recently it also applies to architecture, industrial design, mobility and sustainability. For Pininfarina "design of the highest quality" has always meant technological expertise, functionality, innovation and, not least, Italian elegance. To celebrate the history and influence of Pininfarina visually, photographer Günther Raupp has trained his lens on not only some of Pininfarina's greatest automotive designs—such as the Cisitalia 202 and wide range of Ferraris from the 250 GT to today's Sergio—but also a broad cross-section of architectural, naval, aeronautical and even luxury good design. At 304 pages, with 250 color images, in a large format design, this book will be welcome addition to any fan of Italian design and style.
$125 • www.teneues.com