A couple of weeks ago, you may recall I bared my soul to you with the admission that I drove my Alfa Romeo so little that I had to have the carbs rebuilt, in order to get it running again (Neglectful Owner). Shame…I know.
But one detail I didn't think to share at the time was that when I went to pick up my car at the shop, I was surprised to see that they had put the top up on it. Now, ordinarily this wouldn't be any great revelation, but in the almost 20 years that I've owned this car the top has only been up once…and that was the day it was delivered to me off the back of a transporter! Of course, keep in mind, I live in Southern California where the weather is arguably nice all the time. Plus, as I've already confessed, I drive the car so in frequently that, when I do, it is only in good weather. So, if you're driving a convertible, in nice weather, why wouldn't you drive with the top down? Thererfore, all of my driving in the Alfa has been with the top down.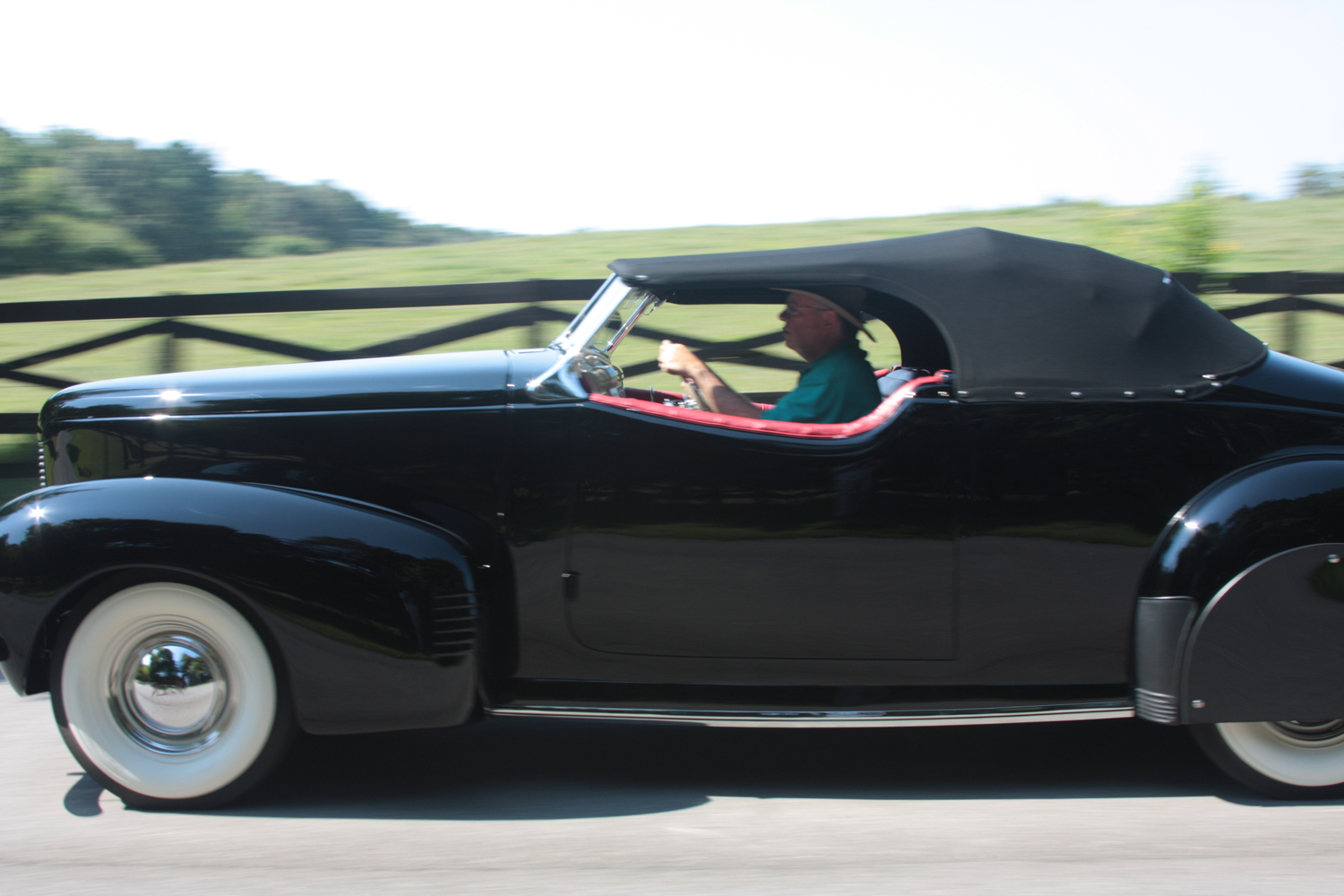 But when I picked it up, it was uncharacteristically cold that day, and I was in a hurry, so I drove it home with the top up… and it was like driving a completely different car! Insulated from the whipping wind and the noise, it was a completely different experience. I would imagine its akin to your spouse of 30-plus years dressing up in that naughty nurse or bad pizza-boy costume… kind of spices up an otherwise "routine" experience.
In fact, I enjoyed the ride home, with the top up, so much that I left it up. Since then, I've been a good boy and have taken the car out several more times over the past 2-3 weeks and, each time, I've driven it top up. And, much to my surprise, I'm still really enjoying it. If your fortunate enough to own a convertible, I can't recommend the experience enough. You'll discover all kinds of new things about your pride and joy.
However, one major drawback is that now that I've finally had a chance to take a good, long look at my convertible top, I realize that if I'm going to continue to use it, I really need to replace it. There's something to be said for "Out of sight, out of mind"… it's certainly much less expensive!
Casey Annis's editorial is one of the exclusive features you'll find in our FREE weekly newsletter, as well as all the previous week's breaking news, latest content, curated articles from our vast archive and select interesting cars for sale.