Motor Racing Legends' 'Mad Jack' race for Pre-War Sports Cars is an ever-popular highlight of the Donington Historic Festival, which will take place on April 29-30. It delights fans of big, wooden steering wheels and spindly wire wheels as it brings together the oldest cars in the meeting – some of which have already achieved their centenary – in a spirited and highly competitive display of historic motorsport that proves that age has not slowed these sprightly machines down.
The race pays tribute to Richard 'Mad Jack' Shuttleworth, who won the first-ever Donington Grand Prix in 1935 in an Alfa Romeo Tipo P3. 'Mad Jack' was famed for his exploits in racing cars and as a daredevil aviator – and for once placing an 'urgent' order for a new Rolls-Royce, as the one he'd bought only recently was being used for towing a muck spreader.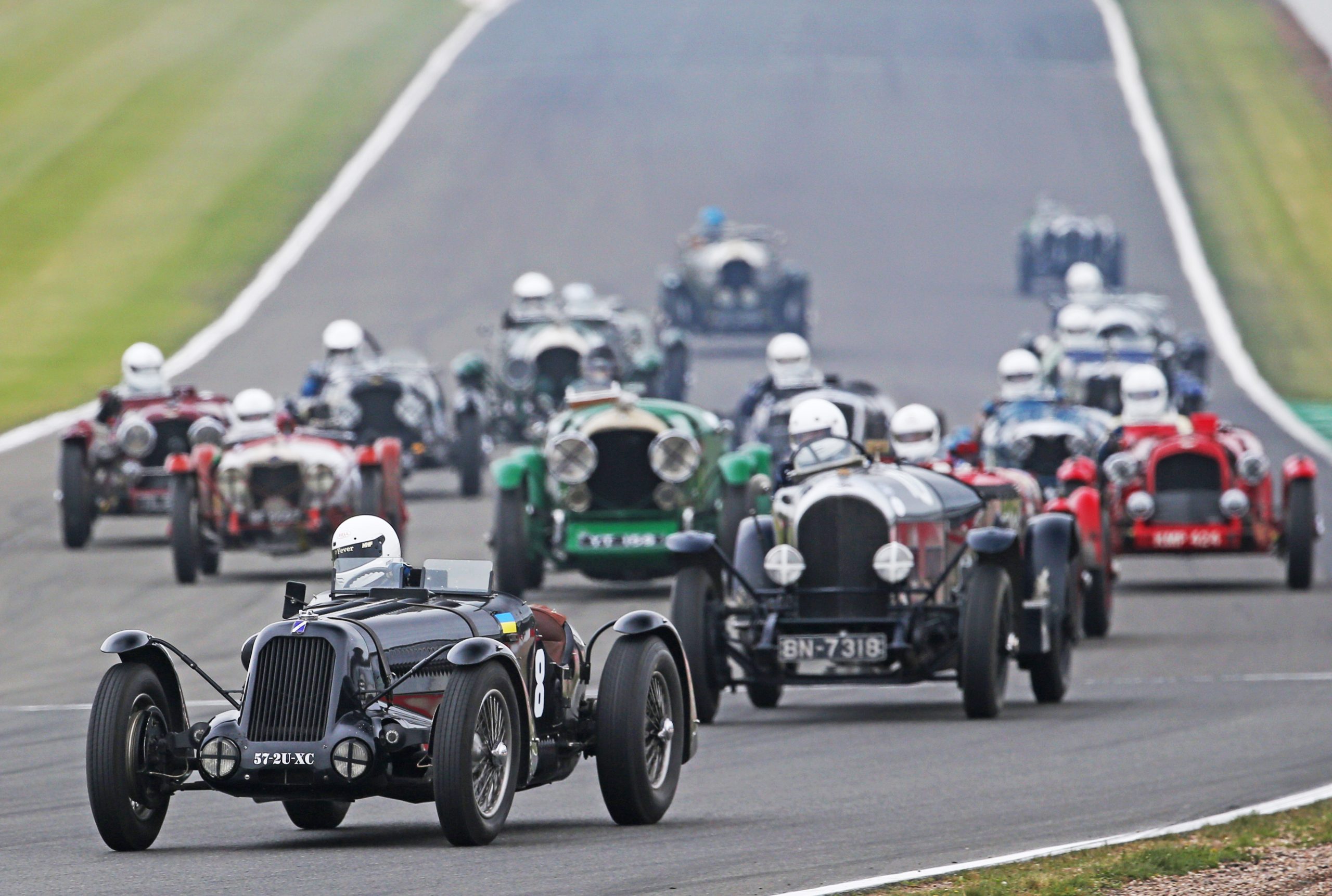 As well as paying tribute to Shuttleworth, the race also celebrates the sports car racing heritage of the UK's only active motor circuit with a pre-War race history. Under the auspices of former motorcycle racer Fred Craner, Donington Park played host to a 12-hour sports car race in July 1937 and, in September that same year, it was the setting for the famous RAC Tourist Trophy race. Huge Bentleys and Talbots, powerful Bugattis, Aston Martins, Delages and Invictas and potent Frazer Nashes shared the circuit with tiny, giant-killing Morgans, Austin Sevens and Rileys on these occasions, and that spectacle will be recreated on Sunday 30 April, the second day of the Donington Historic Festival, when the 'Mad Jack' grid races off the startline.
The 1937 Donington 12 Hours was won by a Delahaye, in the hands of its owner, Prince Bira and his co-driver Hector Dobbs, with Rileys in second and third place. The Tourist Trophy a few months later saw a one-two result for the French Talbot/Darracq team, with BMW in third place. The spectators at the Donington Historic Festival have just three weeks before they discover who will emerge victorious in this year's 'Mad Jack'.
For further information and tickets please visit www.doningtonhistoric.com.