The Historic Festival has been run at Donington Park for 12 editions now and is a firm favorite with both competitors and spectators, Donington is about in the middle of England, so it is reasonably accessible to most (folks in Scotland and Cornwall may disagree!).
This year it was held on a Saturday and Sunday April 29-30; in the past it was a three-day event but post-Covid and due to economic conditions in Europe, a two-day bash seems more sensible.
Over the years the categories have changed and evolved; the races at Donington this time were:
Jaguar Classic challenge for pre- 66 cars.
Historic Touring Cars, 1960s-1980s.
Ferrari Club Classics Series.
Pall Mall Cup for pre- 66 GT and Touring Cars, pre- 63 GTs and pre- 60 Sports Cars.
Gerry Marshall Trophy for pre- 83 Group 1 Touring Cars.
Woodcote trophy and Stirling Moss Trophy for pre-56 and pre 61 Sports Cars.
Dunlop Allstars pre- 66 Sports and GTs plus Classic Alfa Challenge.
Mad Jack race for pre-WWII Sports Cars.
Jack Sears Trophy for 1958-1966 Touring Cars
So there's something for everyone; some of the usual categories were "mixed-up" so it was great to see different classes racing together in races of different lengths. The Pall Mall race was three hours long… what more could an Elan driver ask for? I loved it.
Aside from the on-track action there was also quite a gathering of car clubs, which were well-worth a visit in the infield; there will always be something unexpected hidden away. I've not seen a Ferrari 288 GTO for years and there were two side by side!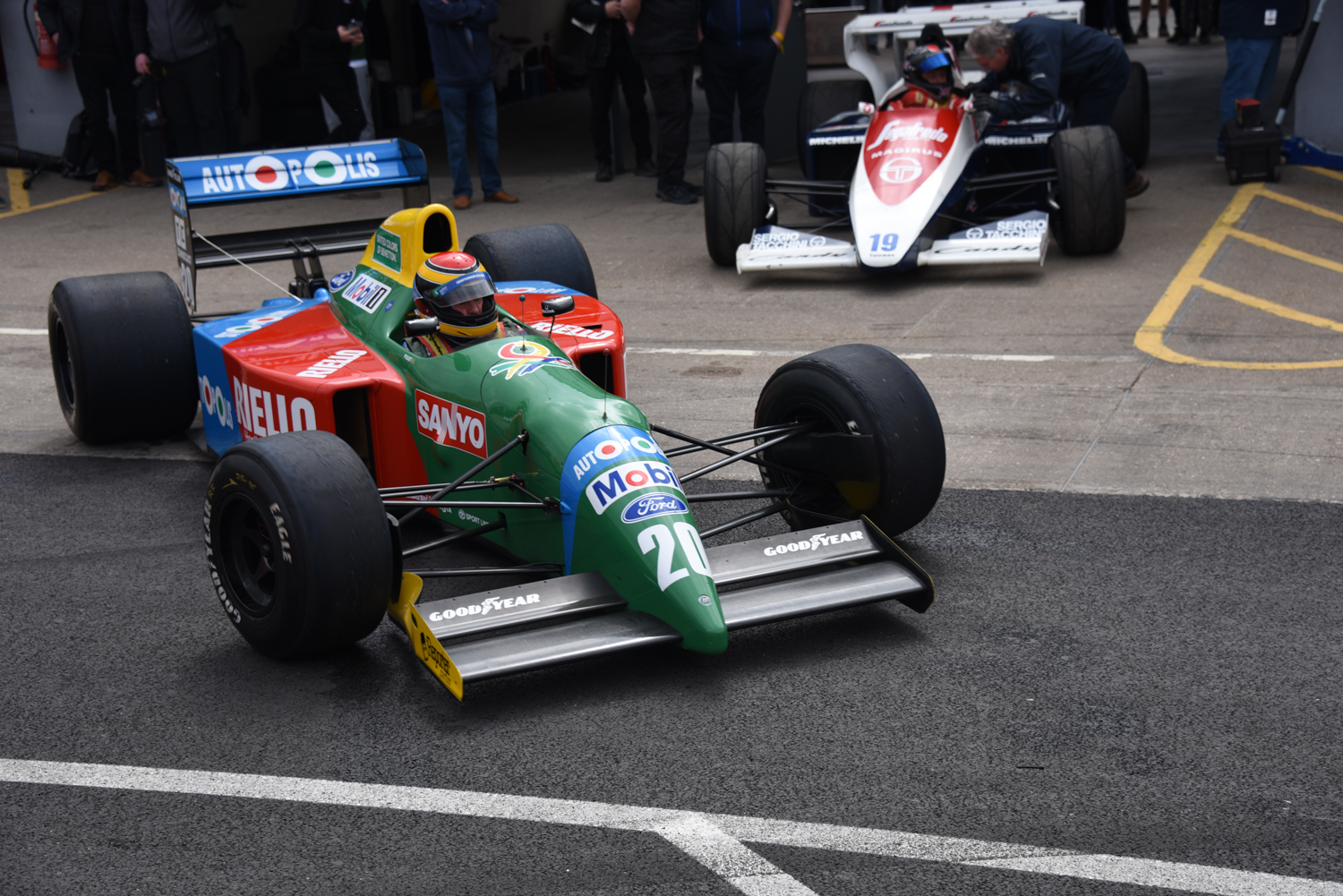 Much was made of this being the 30th anniversary of Donington Park's sole Formula One race and there were demonstrations of several historic (that term means different things to different folks!) F1 cars during the lunch break on both days and it was great to hear and see these.
It is worth mentioning that Donington Park first came into use way back in the early 1930s and there were Grand Prix races (forerunner of F1) in the immediate pre-WWII years, with visits by both the Auto-Union and Mercedes "Silver Arrows" teams. The circuit has changed since those days: the cars no longer have to go under a narrow bridge and a long section down the very tight Melbourne hairpin, which has not been in use since the circuit was reopened by Tom Wheatcroft in the 1970s.
Under the stewardship of Dr Jonathan Palmer's Motor Sport Vision company the circuit infrastructure has been massively upgraded and spectator facilities are now excellent. After a period of uncertainty before the MSV stepped in, it actually looked like we might lose Donington altogether, thank goodness that didn't happen.
Full race results are available here, courtesy of TSL Timing: https://www.tsl-timing.com/event/231751
Photo Gallery