Well, I don't know that any of us saw that coming! If you watched the season-opening Bahrain Grand Prix then you witnessed one of the truly great, virtuoso driving performances. No, not the race winner's, I'm referring to the elder statesman of Formula One, Fernando Alonso.
First off, in what alternate, multi-verse would you expect to see an Aston Martin finish on the podium of a Grand Prix? Not even the Marvel Cinematic Universe could have dreamed up something that seemingly outlandish. This notion is all the more absurd if you're at all familiar with Aston's history in Formula One. Aston first entered Formula One in 1959, the year that all the front-running teams were moving over to rear-engine racecars. Of course, Aston entered the front-engined DBR4 and was properly shellacked. Never one to give up on a bad idea, the boys from Newport Pagnell, then came back for another beating in 1960 with a rear-engined…. no, I'm just kidding!… of course, they came back with another front-engined car, the DBR5! Anyway, you get the picture, Formula One was not really Aston's cup of tea.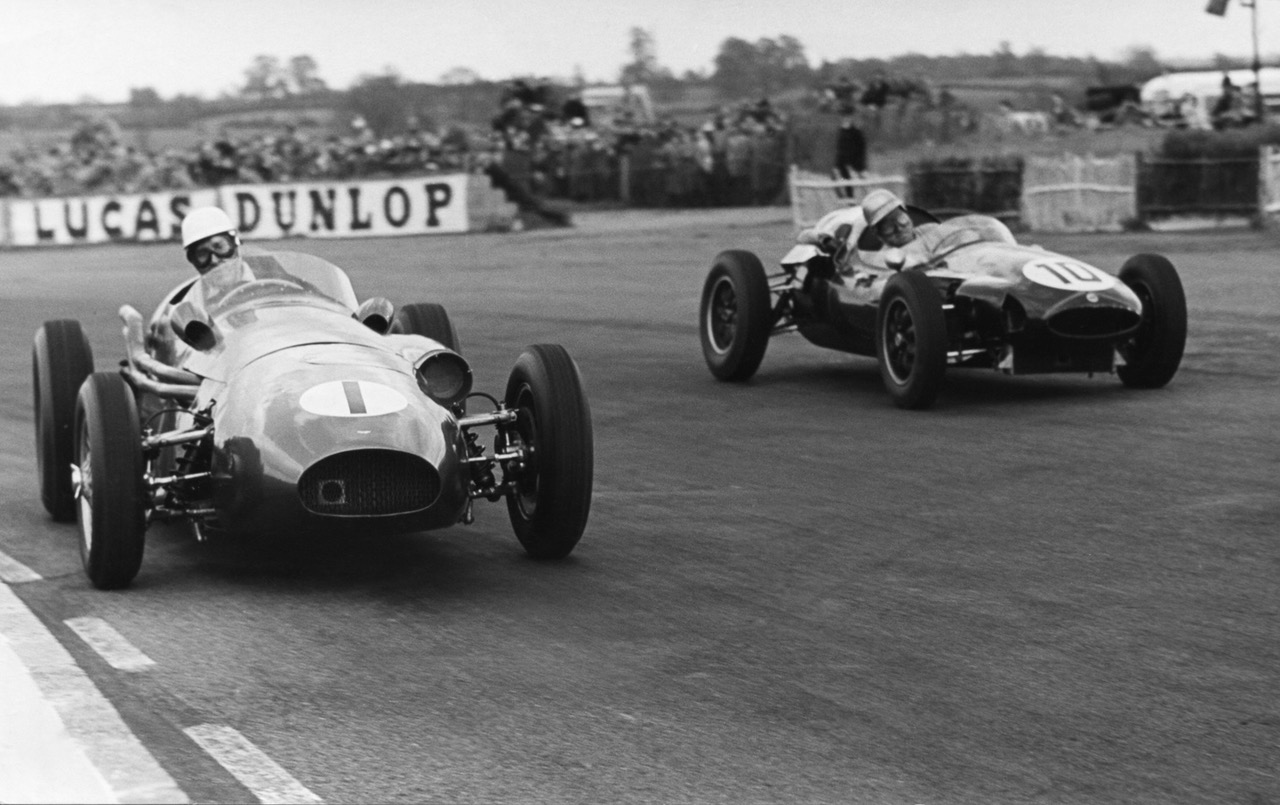 But then, 60 years later, in struts billionaire car enthusiast, Lawrence Stroll, in 2020. Stroll backed a moving truck up to Aston's shop door and proceeded to shovel money into the ailing manufacturer like a fireman feeds coal into a locomotive. Not only did Stroll invest in the production and modernization of the road cars, but for good measure, he bought the struggling Force India Formula One team and turned it into Aston Martin Formula One. Since then, the Aston team has lived up to its F1 heritage by being a struggling backmarker, just like they were in '59 & '60…. or so it seemed.
But Stroll had a plan…and it involved at least one or more semi-trucks filled with cash. First, he hired away Red Bull's Chief Aerodynamicist Dan Fallows and made him Technical Director and then he went all in, when the opportunity arose, and hired 2-time World Champion Fernando Alonso away from Alpine. Considering, Stroll had to pay $5 million to entice the now 40-year old Alonso to join Aston, many doubting pundits (including yours truly) considered this a fool-hardy move. Uh… genius move, you mean!
There's no question that the new Aston Martin has the pace to now be a front-runner. But the secret sauce that put Aston on the podium for the first time in 64 years was unquestionably Alonso. Alonso clawed his way through drivers like Hamilton and Leclerc with pure racecraft the likes of which we haven't seen in F1 in a long time. It was like watching a master class — inside fakes, to late apex lines that set up for exciting passes under acceleration at the exit. You know who it very much reminded me of? Another supposedly over-the-hill Grand Prix driver named Juan Manuel Fangio.
It's nigh on impossible to predict how Aston's F1 fortunes will unfold for the balance of 2023. But, I can tell you one thing… Stroll got more than his money's worth in Alonso. All hail the Nuevo Maestro!
Casey Annis's editorial is one of the exclusive features you'll find in our FREE weekly newsletter, as well as all the previous week's breaking news, latest content, curated articles from our vast archive and select interesting cars for sale.