Leaving on top
The multiple title-winning Aston Martin Vantage GTE recorded a double-podium finish on its final appearance in the FIA World Endurance Championship [WEC], in the season-ending 8 Hours of Bahrain on Saturday. The result brings the curtain down on an incredible era of GT racing, as the class closes with Vantage as the most successful car in LMGTE Am history.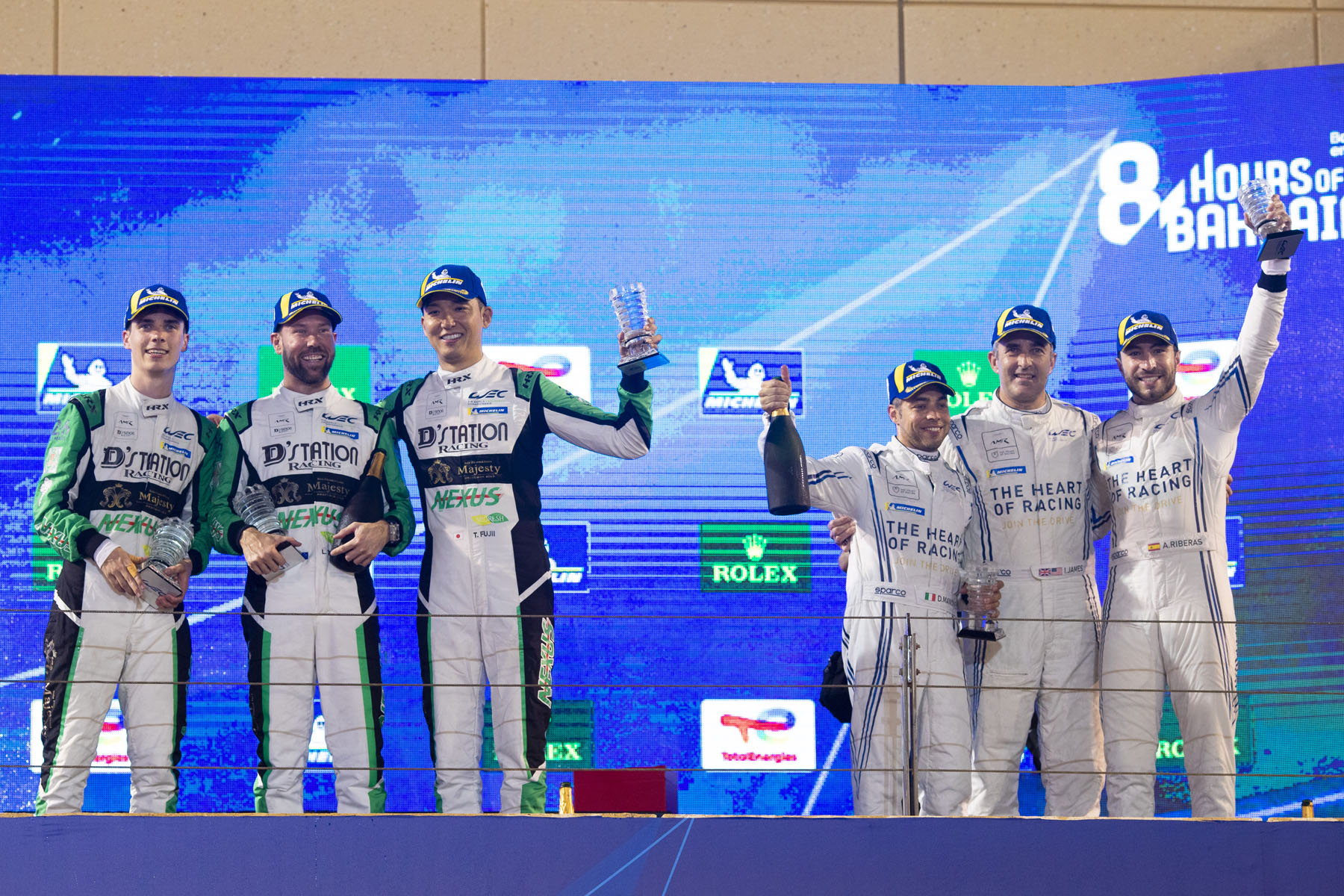 In a race free of Safety Car periods, pure performance mattered more in Bahrain than at any other race in the 2023 WEC, and this enabled Aston Martin Racing partner teams D'station Racing, Heart of Racing and ORT by TF to show the true endurance pace of the Vantage GTE and score a milestone 75th LMGTE Am podium in the category's final race.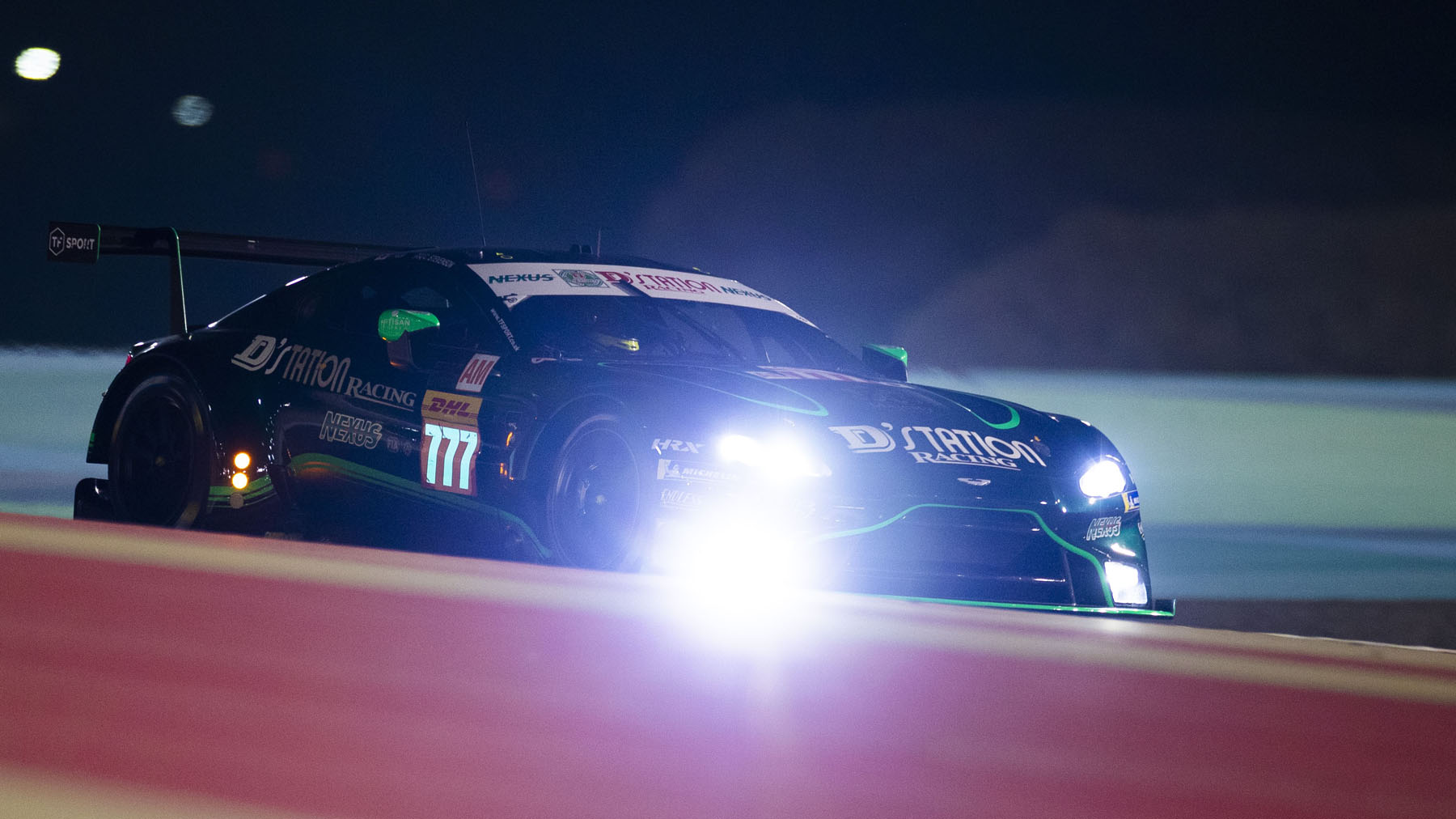 Heart of Racing
The Heart of Racing team made it a double-podium finish. Its trio of drivers, led by Team Principal Ian James (GBR), Daniel Mancinelli (ITA) and Alex Riberas (ESP) took third, with the team in contention for victory until contact delayed the #98 car with two hours to go. Heart of Racing's result is the latest in many achievements for the team with Vantage in the past 13 months. The US-based operation won the 2022 GTD division in the North American IMSA WeatherTech Sportscar Championship and was the first GT car home in this year's Rolex 24 at Daytona – a first for Aston Martin.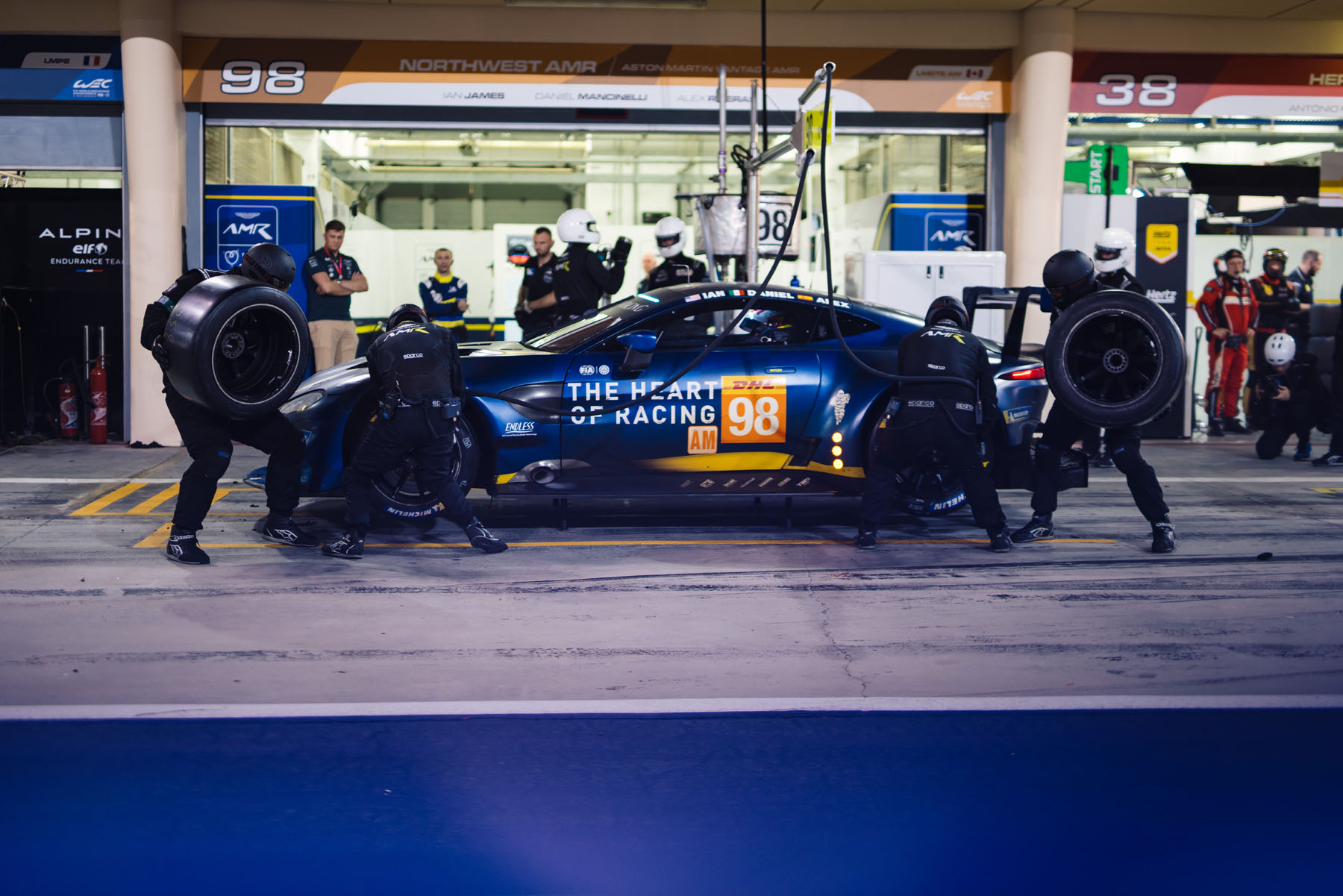 Street car DNA
The race result means that the Vantage GTE, the prototype version of the British-built race car derived from Aston Martin's critically-acclaimed ultra-luxury sportscar, shares the same aluminum body-frame and a specially-tuned version of the four-liter V8 turbo-charged production engine, completes the GTE Am era as its most successful car with a record 33 wins and a total of 75 podiums.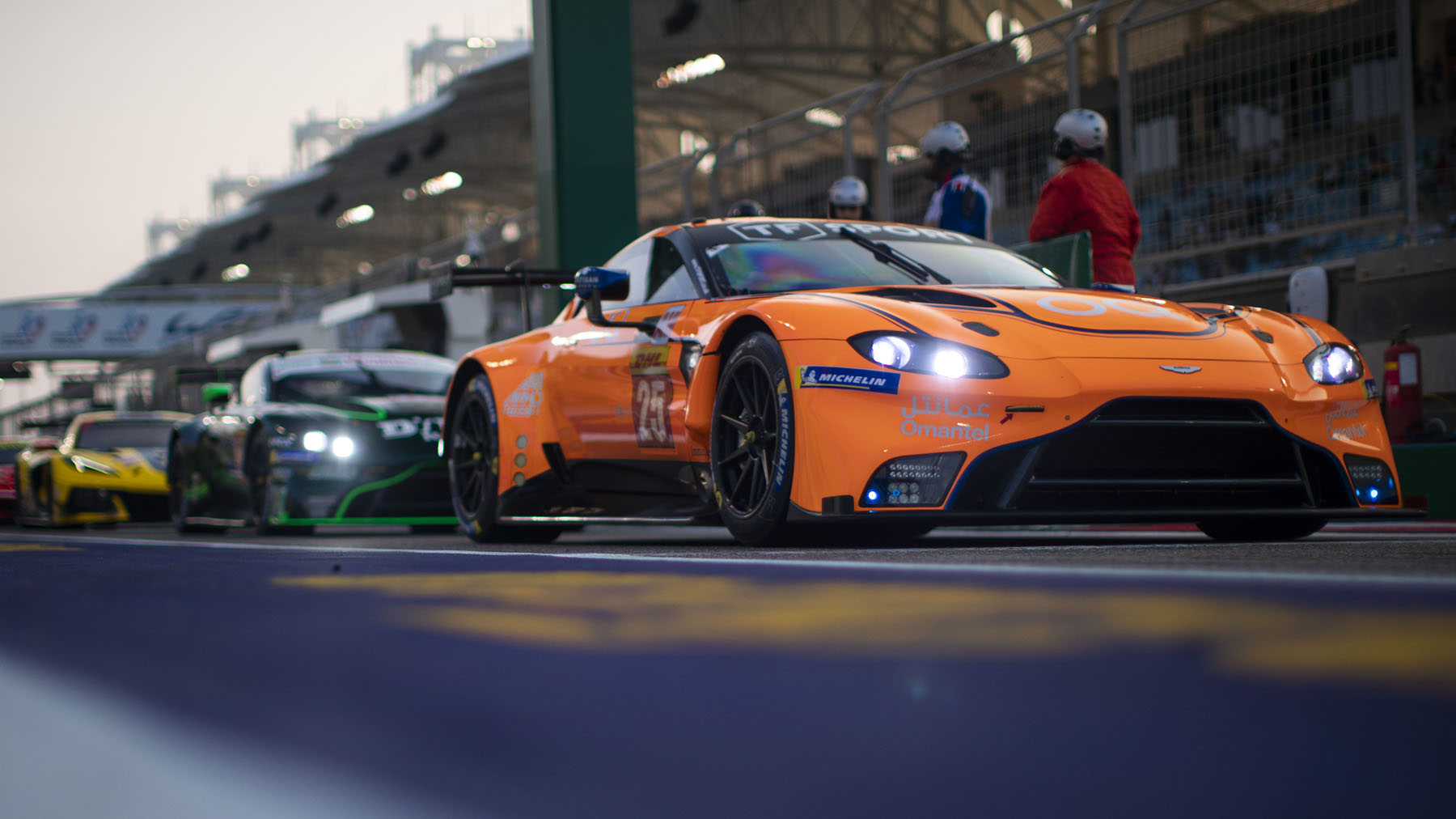 Stellar resume
Combining both the GTE Am and GTE Pro classes – the latter of which was discontinued after 2022 – Vantage has amassed 52 victories in the WEC's 85 races and has finished on the podium 119 times, at least one of which came in every single season since the FIA revived the World Championship in 2012. Eleven world titles have been achieved in that time as well as five victories in the world's biggest motor race, the 24 Hours of Le Mans, including a GTE Pro and Am double in 2020.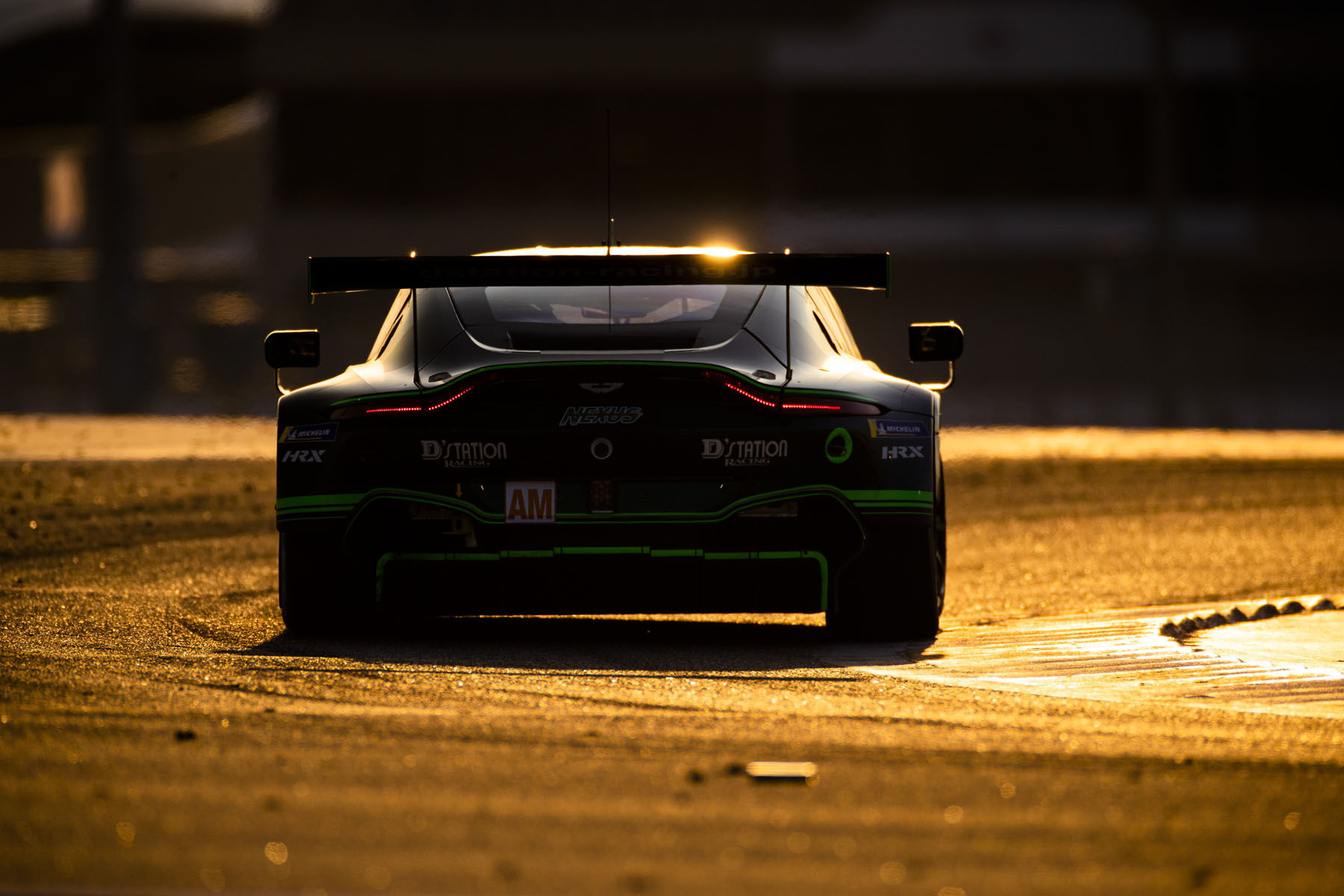 "The Aston Martin Vantage GTE has completed every single one of its objectives and covered itself in glory in the process," said Aston Martin's Head of Endurance Racing Adam Carter. "A multiple championship-winning race car, Vantage won the 24 Hours of Le Mans in both classes and was a force throughout its six-year run in the world championship. It will be rightly remembered as one of the great sportscars in the modern era of the sport. We're incredibly excited about what's coming next for Aston Martin in world endurance racing, but we must also be proud of what has been achieved with Vantage GTE."
All content © 2023 Aston Martin
Race highlights
Looking back through the years