Not long before his untimely death a few years ago, our Robert Newman wrote this tribute to his friend and hero Stirling Moss. As the director of Public Relations for Pirelli for many years, Robert worked with Moss on a variety of projects and came to know both Moss and Juan Manuel Fangio quite intimately. We mourn the loss of both Newman and Moss, but take solace in the notion that they are now once again swapping tall tales in some ethereal paddock.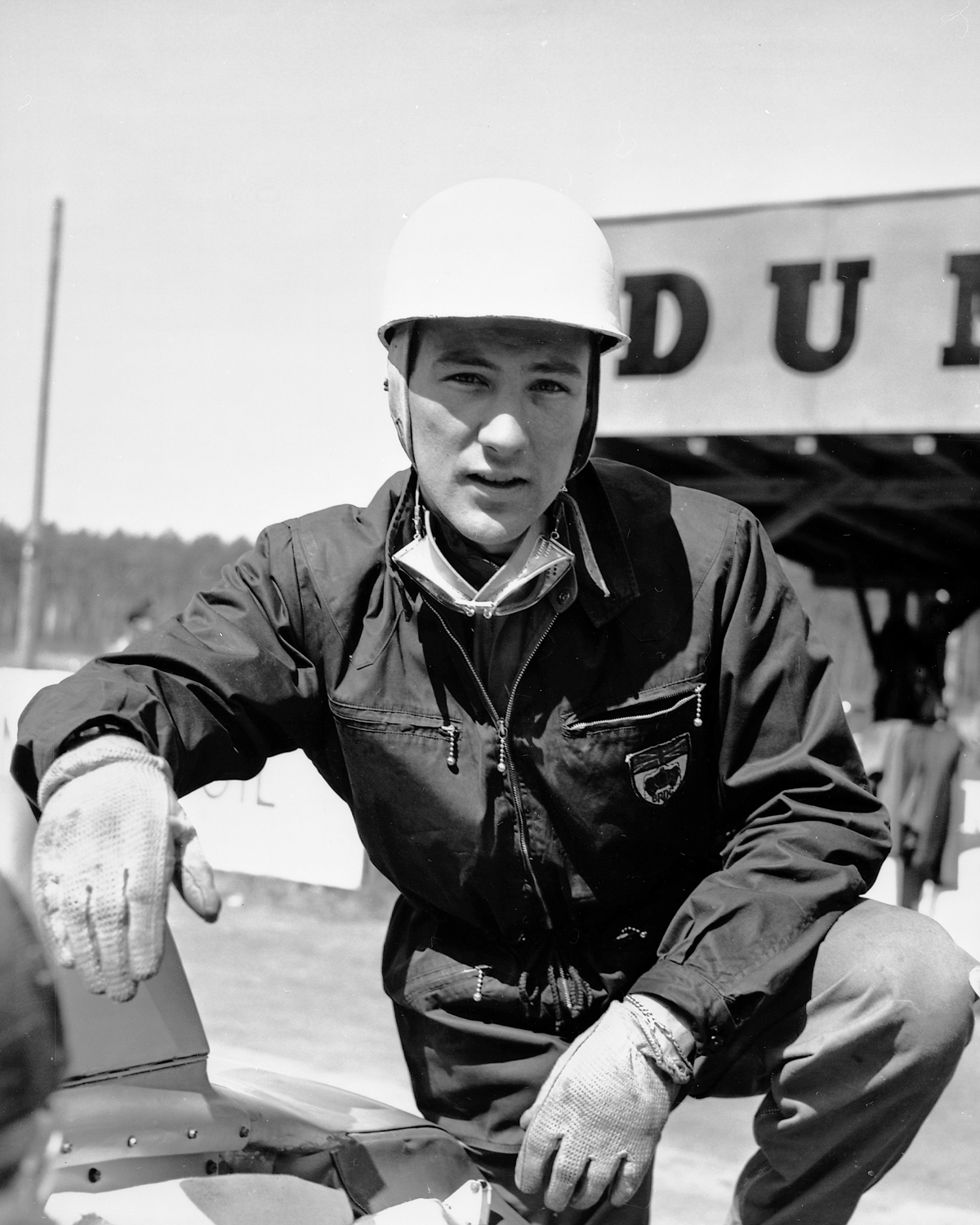 An irascible motorcycle cop in a '70s British TV advertisement for Renault pulled up next to the car he had been chasing and asked the driver gruffly, "Who do you think you are, Stirling Moss?"  The man at the wheel just turned to the cop and grinned…because he was Stirling Moss! And that just shows the unprecedented popularity this hyper-energetic, extraordinarily efficient human being, who is one of the greatest racing drivers of the 20th century has enjoyed since the early '50s. Despite his being in his 80s, walk into a London restaurant with him today and the diners will start nudging each other and whispering, "That's Stirling Moss." He is an institution.
Britain was not the only nation that wrung its hands in anguish as its battered hero lay unconscious in hospital for a month after his horrific accident at St. Mary's corner, Goodwood, on April 23, 1962. But the world heaved a huge sigh of relief when Moss eventually pulled out of it and began charging around the hospital's corridors in a suspiciously fast wheelchair.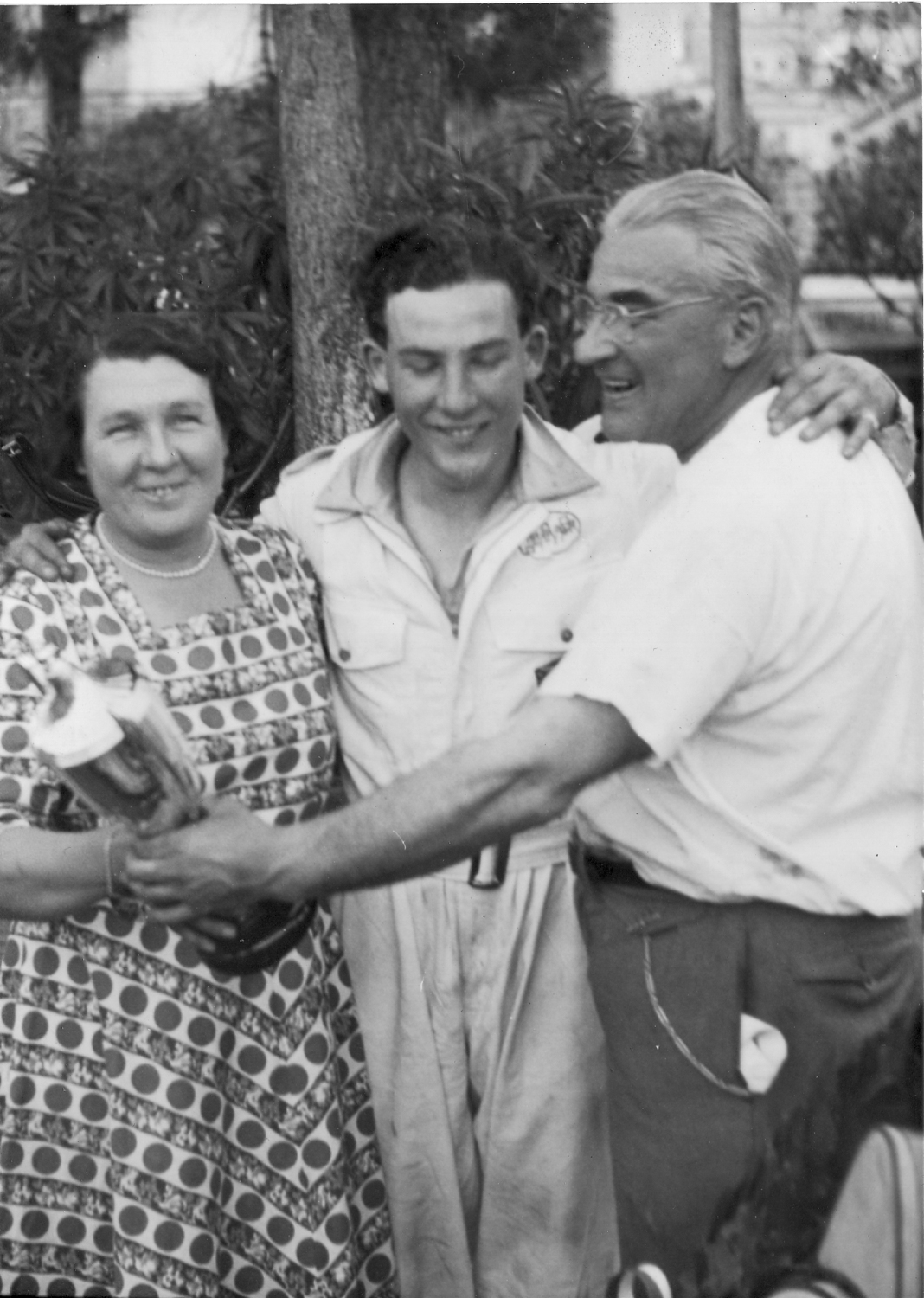 Stirling is a highly articulate man with a roguish twinkle in his eye, a love of life and a sense of fun that seems to know no bounds. He is also a man only the churlish would deny a place in their list of the five greatest racing drivers of all time.
His success rate was phenomenal in a sport that was not as kind to him as it might have been. I am sure Stirling is sick to death of reading about him being a king without a crown, the driver who was runner-up to four Formula One World Champions, and does not need me to say he long ago came to terms with this weird quirk of fate. But he did.
Anyway, one only has to look up his entry in any motor racing "Who's Who" to be reminded of his stunning achievements.
Alfred Moss, Stirling's father, was not only a successful dentist but was also a gifted amateur racing driver, who competed in the Indianapolis 500 in the '20s: our hero's mother Aileen was an enthusiastic rally competitor. As children, Stirling and his late sister Pat were outstanding show jumpers before both graduated to cars, in which Pat became the world's top woman rally driver of her day.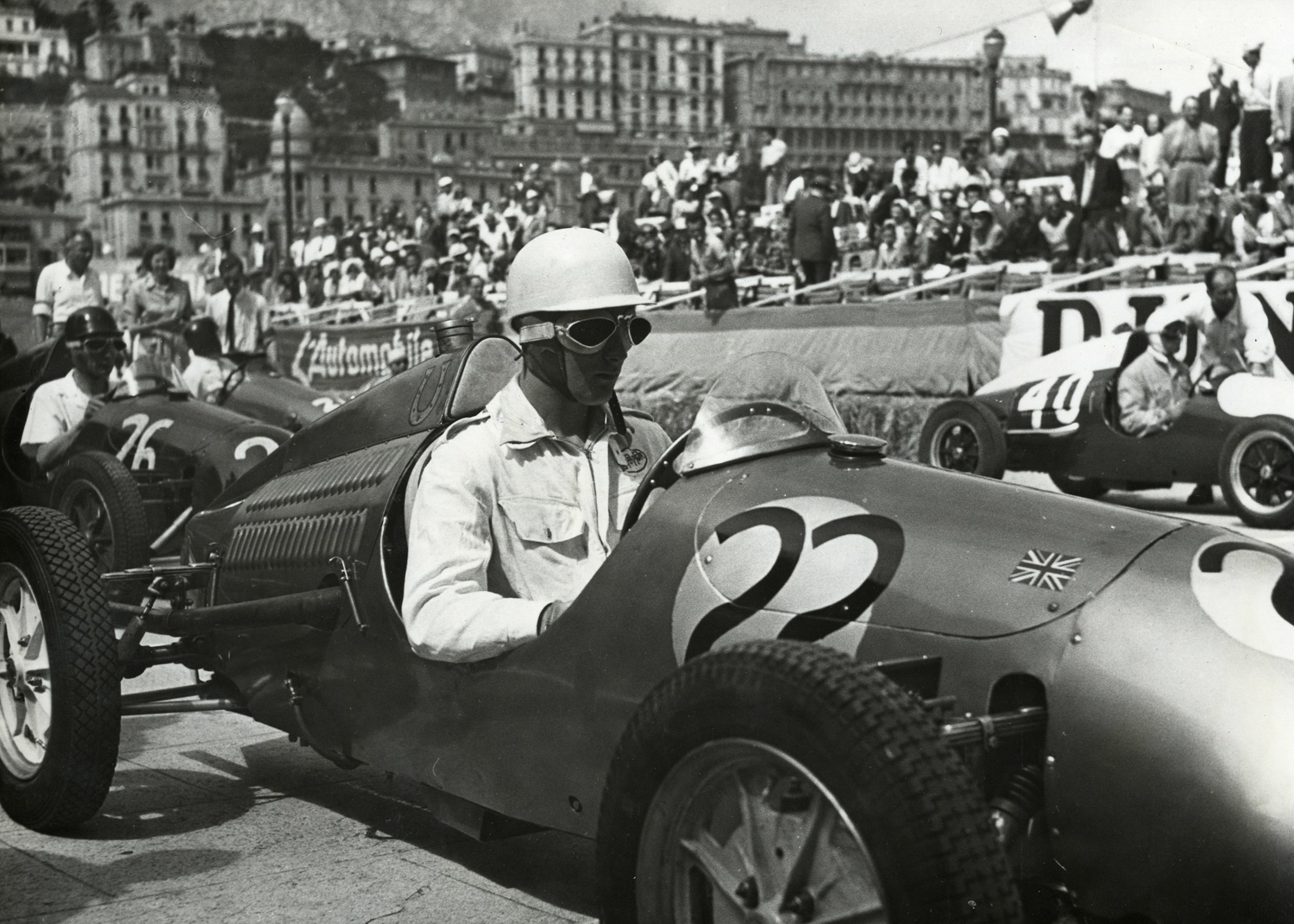 Stirling started by racing a BMW 328, in 1947, and the following year broke into 500-cc F3 racing to become its undisputed star. From 1950-'52, he also raced for the under-financed and under-developed British HWM F2 outfit and was invited by Enzo Ferrari to drive one of his cars in the Bari Grand Prix, way down there on the heel of Italy. But after struggling across post-war Europe and down the length of Italy to claim his drive, Moss was told the car had been reassigned to Piero Taruffi without so much as a by your leave. A slap in the face if ever there was one that embittered Stirling towards Enzo Ferrari for years to come.
In 1953, Mercedes-Benz had let slip that they would be coming back to Grand Prix racing in a year's time. American writer Ken Gregory, Stirling's manager at the time, and Alfred Moss campaigned for a place in the German team for him, but wily old Alfred Neubauer was not so sure. He wanted to see Moss Jr. compete in a full-blown F1 car before he would say yes or no.
He got his proof. Stirling was pulling away from Juan Manuel Fangio's state-of-the-art Mercedes W196 in the 1954 Grand Prix of Italy until waning oil pressure put his private Maserati 250F out of the race. But Neubauer had got the message and invited Moss to join the M-B team for 1955.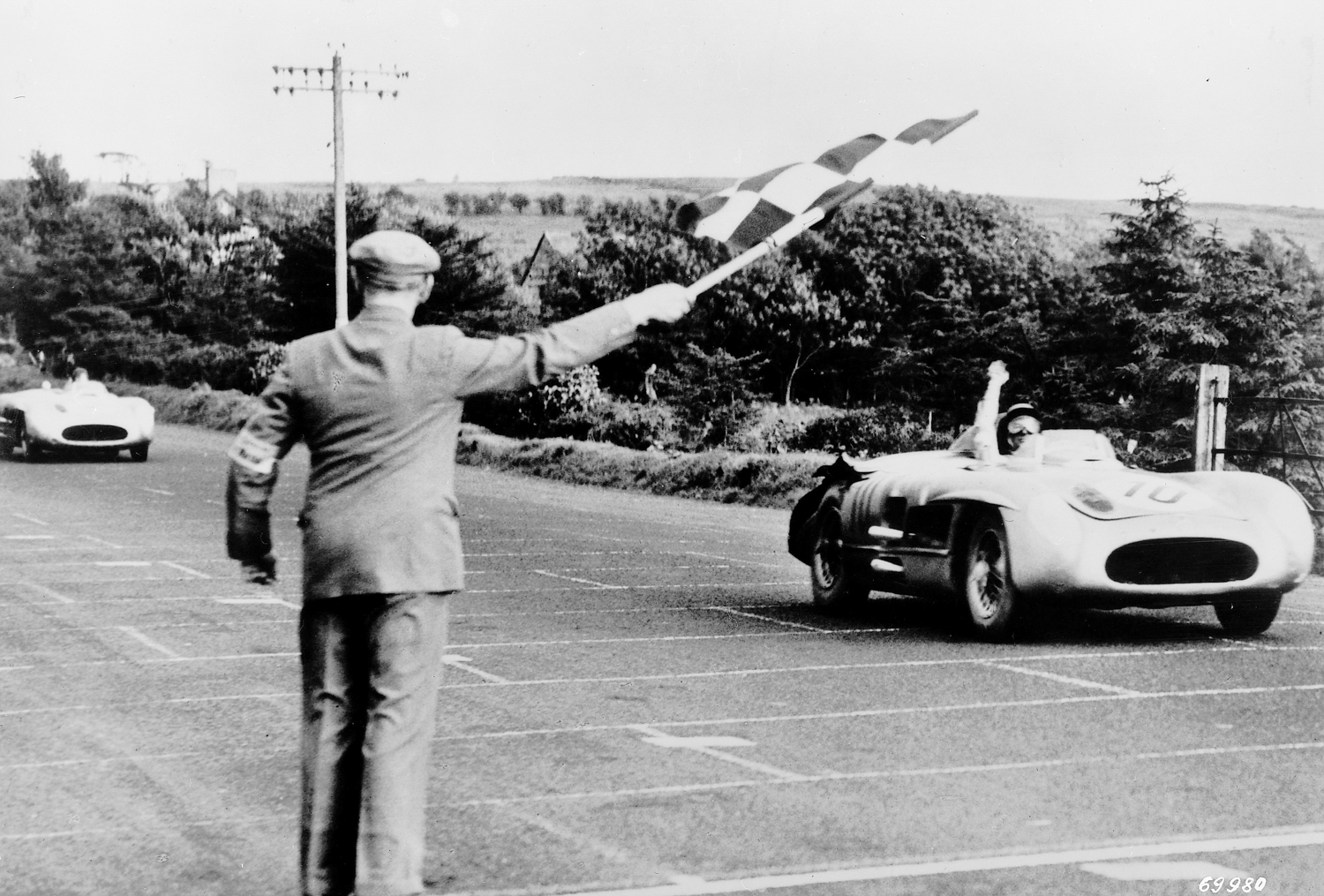 And what a year that was. Moss won his homeland's British Grand Prix at Aintree in the Mercedes-Benz W196 and the '55 Mille Miglia navigated by the late Denis Jenkinson in a 300SLR in which he set an unbeaten record average speed of 98.5 mph. He and Juan Manuel Fangio were battling Mike Hawthorn's Jaguar for the lead in the 1955 24 Hours of Le Mans before Pierre Levegh's disintegrating Mercedes killed over 80 people, injured many more and the German team withdrew from the event. And Stirling and Peter Collins drove the 300SLR to victory in the 1955 Targa Florio to give their Stuttgart employers the World Sports Car Championship. But Mercedes retired from racing at the end of 1955, so Moss moved to Maserati as their team leader and won the 1956 Monaco and Italian Grands Prix for them in the fabled 250F.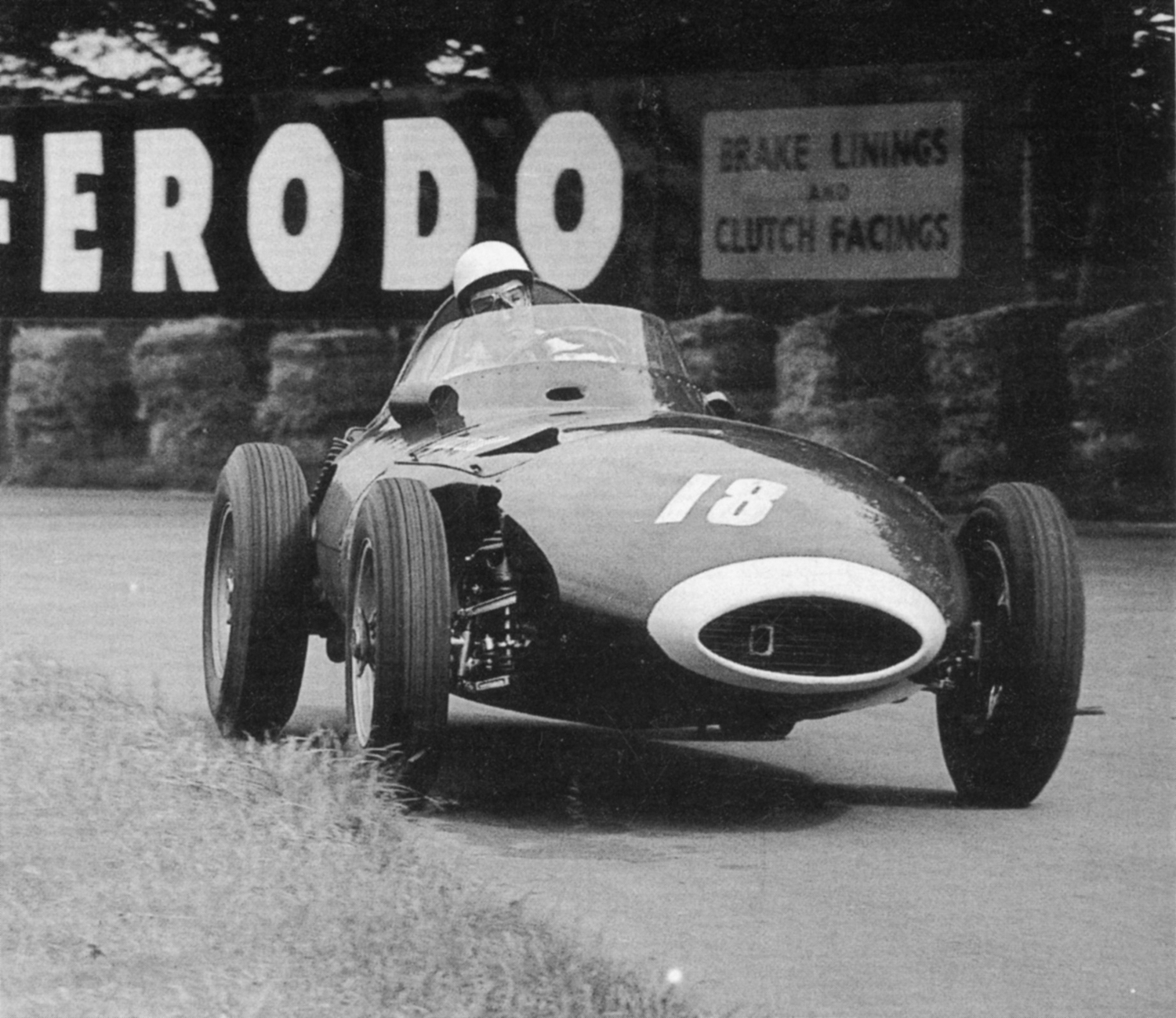 Steadfastly patriotic, Stirling achieved a long held ambition to lead an all-British team into combat when he joined Vanwall in 1957. He won the British Grand Prix at Aintree again that year with Tony Brooks, the GP of Pescara and relished beating the Lancia Ferrari D50s in the Italian GP at Monza to win. The following year it was more of the same, but this time Moss led Vanwall to the Formula One Constructors' World Championship. The British team withdrew at the end of '58 and Moss moved to Rob Walker's private squad to score a string of Grand Prix victories in the gentleman entrant's Coopers and Lotuses.
Stirling still had little time for Ferrari after their shabby treatment of him at Bari, but his mood was mellowing. He was down to drive a Ferrari Dino 156 for Rob Walker, in 1962, until the Goodwood accident shattered his career. Imagine what could have been—a privately entered Ferrari beating the works team!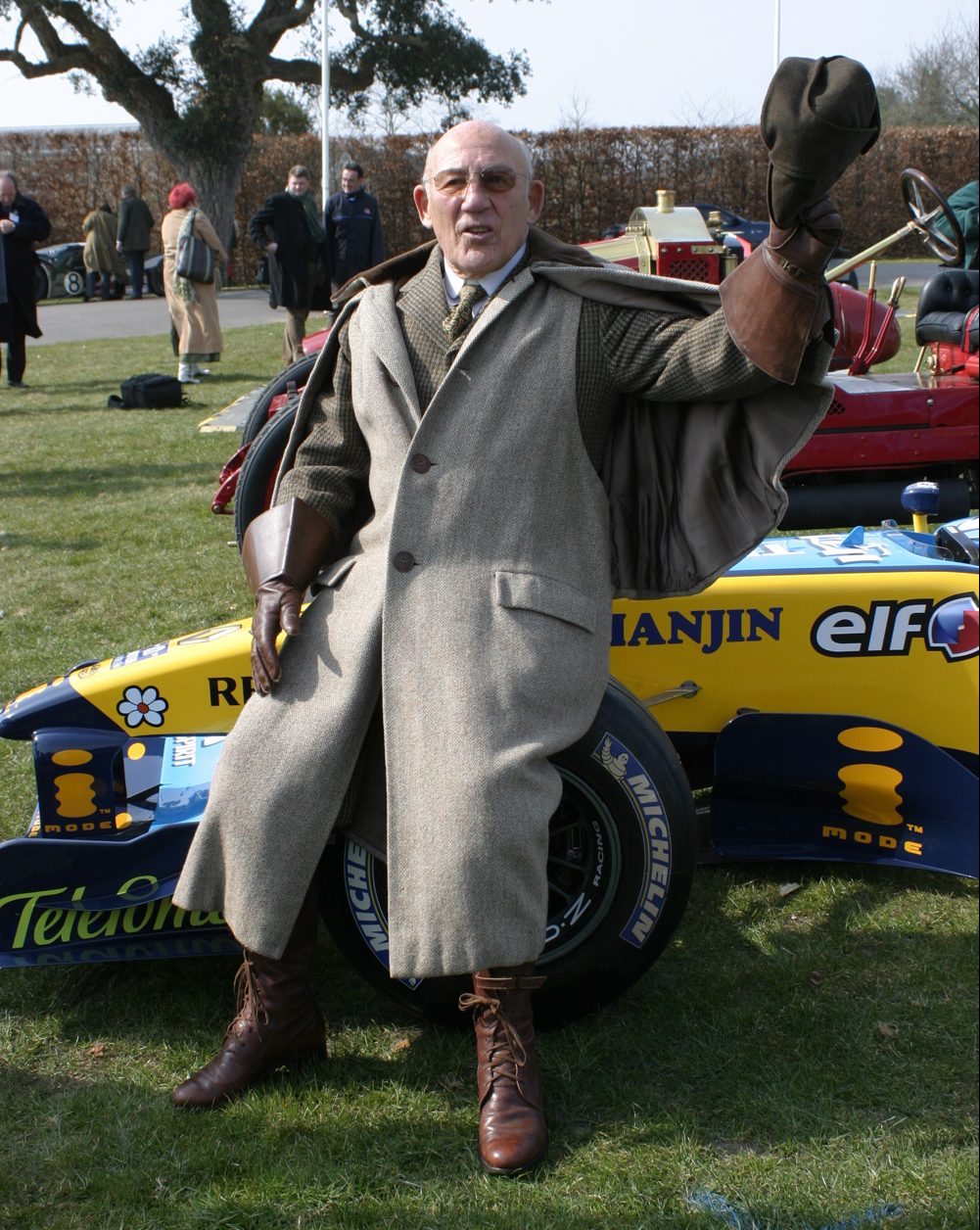 Hardly a year after Goodwood, Moss tested himself at the wheel of sports racing car, but decided to retire. He felt he was not at the top of his game any more, but now believes his retirement decision may have been premature.
But what a glittering career he had had. Stirling Moss won 16 world championship Grands Prix at a time when there were nothing like as many F1 events as there are today: 20 non-title GPs; 12 World Sports Car Championship races, including the 1954 12 Hours of Sebring; 12 other major races, among them four Tourist Trophies, the 1956 Australian GP, the 1956, 1959 and 1962 Grands Prix of New Zealand; and 159 other less exalted but hotly contested races.
Stirling was knighted in 2000 and said at the time, "I can't begin to put into words just how much receiving this honor and being able to share it with my wife Susie has meant to me. Motor sport and this country have given me so much. And to know that I am remembered 40 years after my forced retirement has to be the best feeling in the world."