Lotus 72—1970–75
By Pete Lyons
Foreword by Emerson Fittipaldi
Longtime readers of VR&R will be well acquainted with the prosaic work of Pete Lyons from his monthly column Fast Lines and his seminal book on the Can-Am series. Now Lyons has teamed up British publisher Evro to produce the latest in their new Formula 1 Greats series, covering one of the most revered Formula 1 cars ever made, the Lotus 72.
Introduced in 1970, the wedge-shaped Lotus 72 competed for six seasons, winning 20 World Championship Grands Prix, two Drivers' titles (for Jochen Rindt in 1970 and Emerson Fittipaldi in 1972) and three Constructors' titles (in 1970, 1972 and 1973), racing first in Lotus's evocative red, white and gold livery, then the equally eye-catching black and gold of the John Player Special period.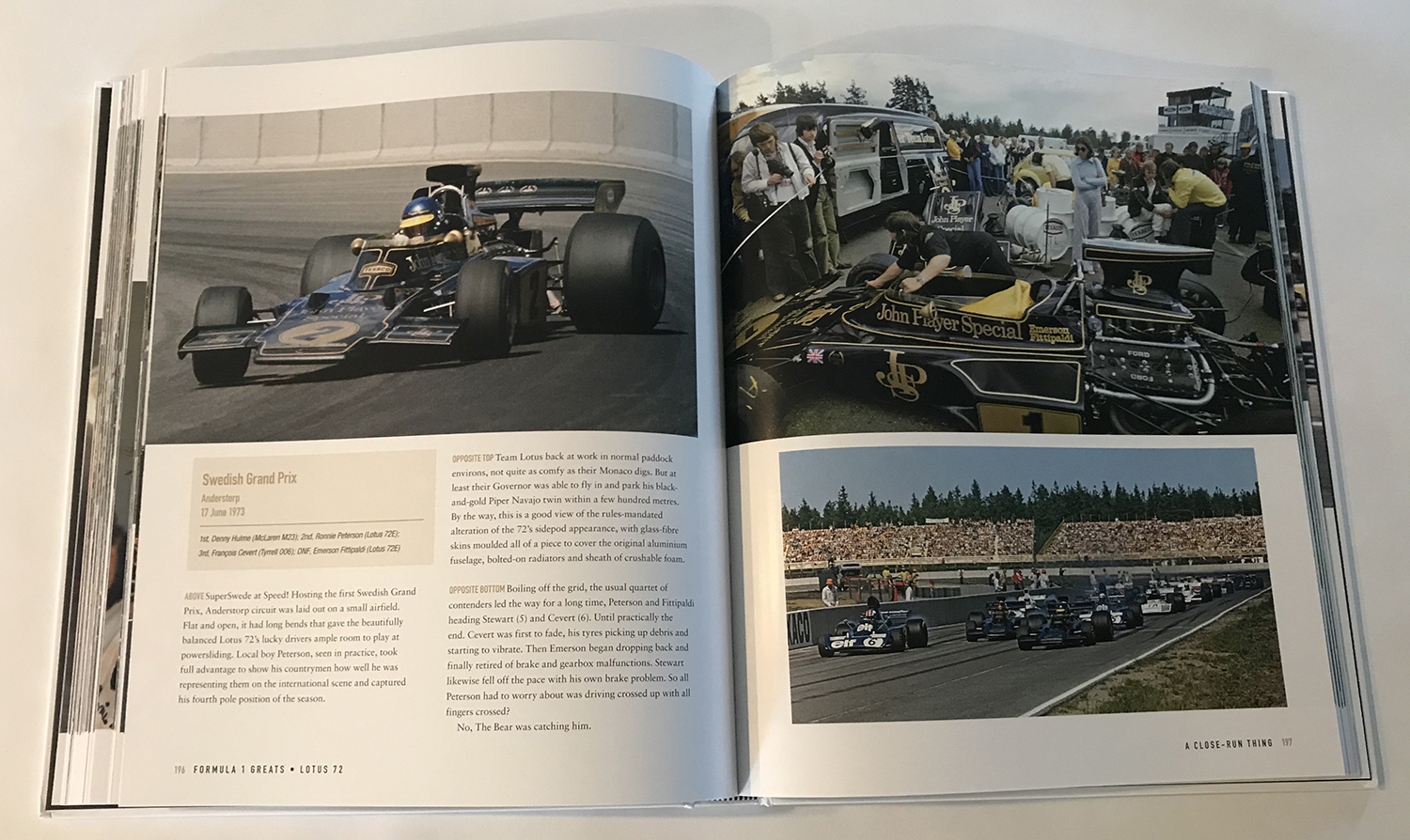 Lyons, who was Autosport's renowned Formula 1 reporter for part of the Lotus 72 era, explores the car's entire race-by-race career in his insightful commentary accompanying a magnificent array of over 360 photos. This new work is a must have for any fan of Lotus or the golden age of Formula One.
Hardbound, 11 x 9.25 inches, 320 pages, approx. 55,000 words and more than 360 in-period photos.